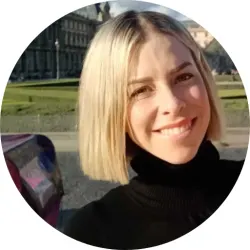 Latest posts by Jodie Chiffey
(see all)
Today we'll be comparing Webroot vs Avast to help us choose a product that gives foolproof protection to our valuables. Ultimately, you want to choose a paid version of antivirus because of the added features and protection it assures you.
Unlike Webroot, Avast is one of the antiviruses I ever learned about and used way back in my college days. The free protection from malware was particularly appealing as I didn't have the money to invest in a premium option. With numerous attacks on our infrastructure, investing in an antivirus like Avast is essential.
The internet is becoming more dangerous with each passing day, browsing without a "big brother" protection can spell doom to your business. You can easily fall prey to ransomware, phishing, identity theft, and all kinds of malware attacks.
Main Differences Between Webroot vs Avast
The main differences between Webroot vs Avast are:
Webroot is designed for niche businesses and is mostly used in medium businesses and large enterprises, whereas Avast, with its free version, is commonly preferred by the general public, small, medium, and large businesses.
Webroot is available for premium users only, whereas Avast has a permanently free version for its customers
Webroot is majorly deployed on the Web, Windows, and Mac with a special function to prevent login attempts while you're online, whereas Avast can be deployed in Windows, Mac, iPhones/iPad, and Android devices.
Webroot doesn't allow you to run potentially infected files, whereas Avast sandbox option allows you this without compromising your computer
Avast offers more features that further improve your antivirus protection, whereas Webroot has just a handful.
Exploring Webroot And Avast features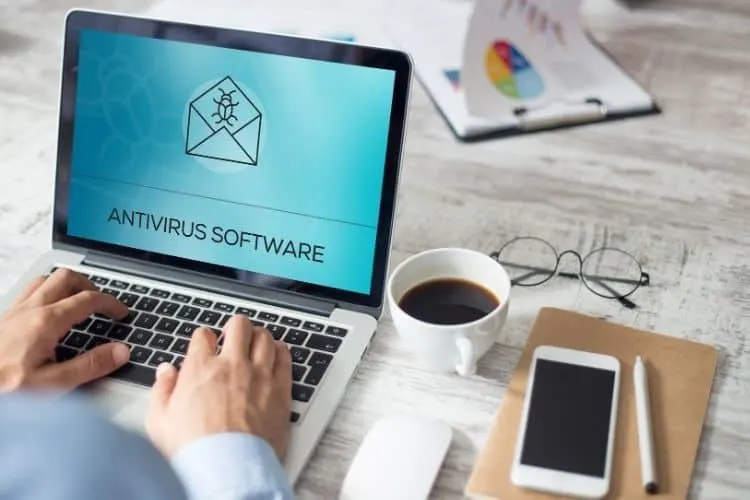 It is really important to look into the features of an antivirus you want to buy. It's these features that will make or break your security within the internet. So the features we are focusing on includes;
Product Features
Avast Free Antivirus offers its customers a non-paid version that provides basic cover and password management, whereas Webroot only offers all premium tier protection to its users.
For one license covering one device, Webroot Antivirus advanced capabilities protect your identity while online, protect you from malware threats, ransomware, phishing, speedy computer scan of only 20 seconds, whereas Avast Internet Security alerts you of attempts to access your Wi-Fi through Wi-Fi security scanner feature.
Avast has its Avast Internet Security tool to prevent spam and email phishing, whereas Webroot software has upped the game by investing in timely prompts warning users from accessing harmful websites through their anti-phishing feature.
Avast uses its Real Site feature to help you keep within safe sites while transacting online, whereas Webroot leverages its anti-phishing feature also to protect you from harmful websites.
Avast has a sandbox testing option allowing users to try out different software and clean them up in an isolated space where it does not interfere with your device, whereas Webroot does not have this feature.
The next Webroot package is the Webroot Internet Security Plus which offers password management, protection for all pcs, Macs, smartphones and tablets as well cover 3 devices within a single license, whereas Avas has Avast Premier which blocks spyware, automatically updates your app, and completely discards your deleted data.
Webroot Internet Security Complete compares to Avast Ultimate. These two are the topmost tier of protection to users.
Avast Ultimate rids your computer of useless things like improving its speed and efficiency, whereas Webroot Internet Security Complete improves your computer speed by optimizing speed-related tools in your machine.
Whereas Webroot Internet Security Complete removes traces of your online activities to secure your identity, Avast Ultimate has SecureLine VPN which allows you to browse anonymously keeping your identity safe.
Avast Ultimate offers users a comprehensive password manager which notifies them in case of a password leakage, whereas Webroot Internet Security Complete allows you 25GB of cloud storage to securely store your important data and excess them in any device on demand.
Malware Protection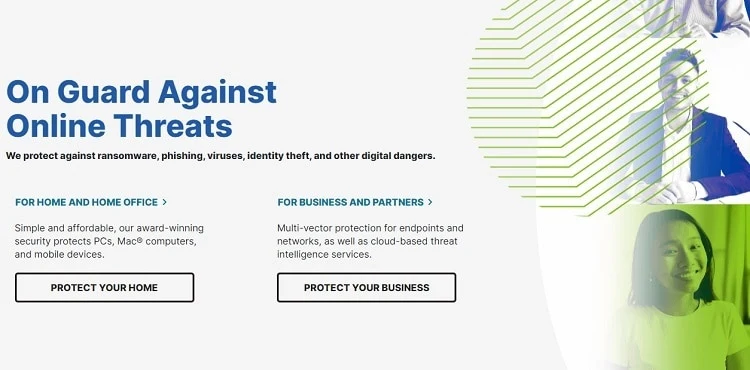 According to independent testing by AV-Test between July and August 2019, Among AVG , Bitedefender, Kaspersky  and many more antiviruses, Avast was the best with a 6/6 rating for protection against malware and other attacks, whereas Webroot didn't take part in this test.
Webroot conceals your browsing history, protecting your privacy and sensitive information from prying eyes, whereas Avast's capabilities to encrypt, block webcam spies and discard your deleted data has made it appealing to those who value their privacy.
System Performance
Webroot is a cloud-based software that does not rely on the physical space at your computer to function, this limits its computer resource usage to about 5MB and will not drag your machine, whereas Avast installs and stores all files in your computer thereby highly impacting your computer resource.
Webroot offers a fast scanning of data lasting only seconds, whereas Avast requires a little more time to make an initial scan, update your software, and quarantine data that seem malicious during installation.
Avast automatically updates old software to ensure that your system is up to date and well-secured, whereas Webroot does not perform this task.
Webroot vs Avast – Customer Support
Customer support determines how long clients will continue using a product.
Avast support is only available via ticketing, whereas Webroot can easily be accessed through tickets, emails, and phones.
Comparing Webroot vs Avast – Pricing
Webroot has adopted both an annual and yearly subscription plan with the lowest package starting from $39.99 yearly, covering up to 3 devices. This allows you to enjoy cloud and network protection for your windows and Mac., whereas Avast has only 3 packages and a free account for users.
For additional protection, users pay for Webroot Secure Anywhere Internet Security Plus to access Last-pass, Android, and IOS support for their devices. You're assured of the protection of up to 5 devices for 3 years.
Webroot has a niche in the gaming world by offering a feature with minimum noise and reduced lead time for one device for 3 devices.
Webroot vs Avast – Ease of use

Even though the Webroot dashboard does not seem very modernized, it has simplified its setup and navigation with several tutorials and a "learn button" that makes it easier for even non-tech individuals to find their way around easily.
Avast has a modernized feel, with a large dashboard, clearly the marked buttons that make it easy for users to navigate seamlessly.
Both Webroot and Avast have invested in their user interface to make it user friendly, however, Avast has a modern and better interface, whereas Webroot is straightforward and easier to navigate
How do Webroot And Avast rank on market share reports?
2,455 current customers have earned Avast 9.04% market share, whereas Webroot only has 0.1% of the market share.
Avasts' top customers live in the United States with 33.61%, UK with 8.13%, and Canada with 2.95% of its total shares, whereas the adoption of Webroot is higher in the United Kingdom with 30%, the United States with 30%, and Sweden with 10%.
Avast has been widely adopted in Information Technology, Internet, and Software industries, whereas Webroot's key consumers, include Financial Services, Information Technology, and Services as well as Computer & Network Security.
Webroot – Pros and Cons
Pros
Uses limited computer resources of just 5MB.
Scans your devices in seconds.
Has a straightforward user interface.
Cons
Has fewer protection features
Has an old basic user interface
User interface limits personalization of the product
Avast – Pros and Cons
Pros
Has a modern, easy-to-use interface
Has a free version that provides basic cover and password management.
Has a sandbox that shields your device while running a suspicious file.
Has many protection features, including parental control.
Permanently erase your deleted files.
Automatically updates your software.
Cons
Has many advertisements of the premium features within its UI if you are on a free version.
Requires slightly more space for installation into your computer
Requires a longer time to scan your computer for threats.
Are there any Alternatives?
Norton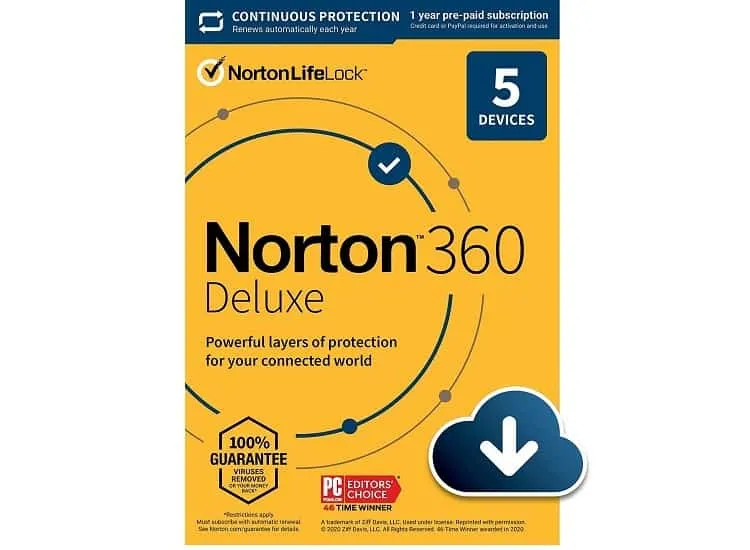 Norton can easily be used in place of Avast because of some feature similarities.
Norton's annual subscription starts from $79.99. This basic package offers anti-spyware, ransomware, and malware prevention as well as the ability to manage your password.
You are also assured of 10GB cloud storage, safe cam, and Secure VPN. If you need further protection features, Norton Deluxe will provide an additional 50GB cloud storage, 5 device protection, and LifeLock for your identity protection. Parental control is an appealing feature to parents with young ones accessing the internet.
Nortons' 764 current customers have propelled its market share to 2.81% with most users from the internet, Information Technology, and Software industries.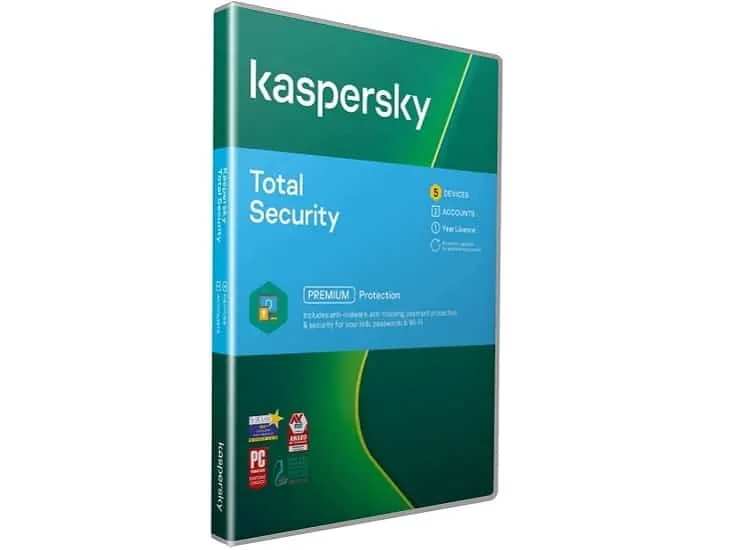 If you are looking for a veteran in antivirus protection, Kaspersky is your answer. You can be assured of cloud protection with Kaspersky across your windows and Mac desktop as well as Android and iOS. The free version offers a basic cover for users but the best bet is to purchase a premium solution for additional protection features.
With a higher payment tier, you will be assured of webcam spyware cover, encrypted financial browsing, password management, and parental control for children.
The highest package comes with additional protection Cloud security programs like antivirus, anti-ransomware, VPN, parental control, mobile security, and privacy tools available to you.
Kaspersky has an impressive 19.36% market share with a wide niche in Information Technology, Software, and Internet industries. It boasts of 2734 current customers.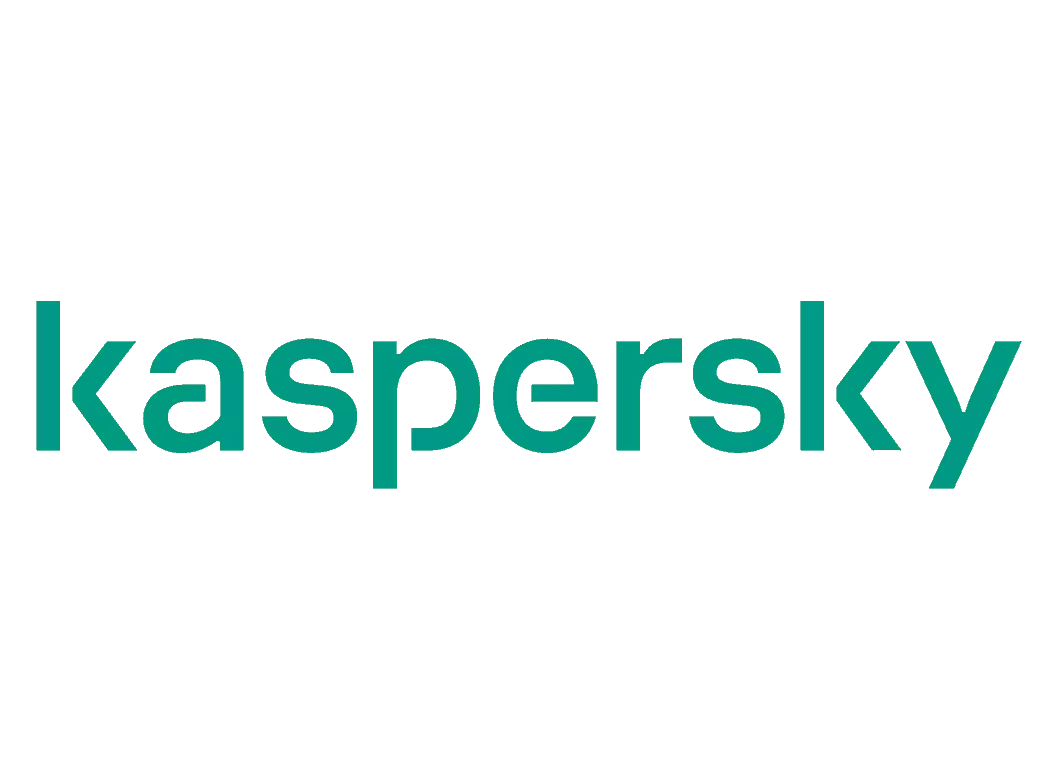 Computer Security Software for Home Users | Kaspersky
With Kaspersky's advanced technology, you can enjoy a safe and private Internet experience without compromising the performance of your computer and mobile devices.
Check Prices
We earn a commission if you click this link and make a purchase at no additional cost to you.
Bitdefender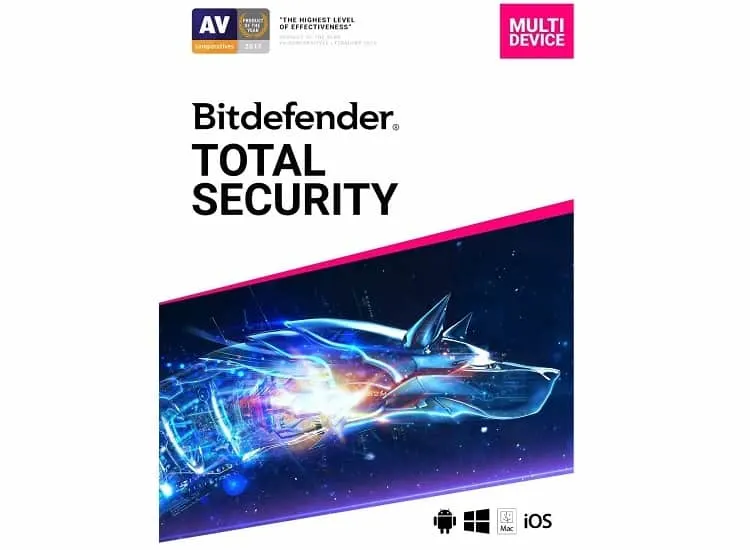 Your antivirus shopping should not be completed before you check out Bitdefender. Joining the list of antiviruses on the market for the free offer, Bitdefender assures users of protection against phishing, fraud protection, and real-time detection of threats.
Apart from its free version, you have two more packages to choose from with fair pricing, i.e Bitdefender Antivirus Plus at $59.99 for 3 devices and Bitdefender Total Security $89.99 for 5 devices although, at the time of writing this article, the two plans are under an offer of $29.99 and $39.99 respectively for the first year of installation.
Bitdefender GravityZone Endpoint Security tool 18 current customers has earned it a spot at 0.13% market share with Cyber Security, Network Security, and Software industries adopting its usage.
Continue reading our full Bitdefneder vs Webroot Comparison.
Frequently Asked Questions about Webroot and Avast
Question: Why must I pay for premium packages if I can get Antivirus for free?
Answer: The free version of an antivirus gives you the very basic cover, without the more advanced protection from a targeted attack. The free version leaves loopholes that make you vulnerable to malicious attacks.
Question: Which one between Webroot and Avast has more security features?
Answer: Both Webroot and Avast are comprehensive protection tools, however, Avast has modernized market-oriented features that answer the dynamics of our current markets.
It offers for instance parental controls feature which is especially critical since the Covid-19 pandemic and shift to remote work and schooling. More students and employees are online and need a second layer of protection from the internet.
You also can run a potentially risky file on your computer without the fear of infecting the rest of your system because of the Avast sandbox feature.
Question: Which of the two antiviruses can I easily access via my phone and tablet when on the go?
Answer: Unlike Webroot, Avast is available on all devices including tables, iPhone/iPad, Androids, Windows, and Mac devices. This means that with the right payment plan, you can protect all your devices.
Question: What business sizes are Webroot and Avast designed best for?
Answer: Apart from the obvious group enjoying the permanently free version of Avast, small businesses, medium and large enterprises use the paid version of the antivirus, whereas Webroot niche group is mainly medium business and large enterprises which prefer its cloud-based feature.
Conclusion – Which Offers Better Antivirus Protection?
There is nothing as annoying as browsing through the internet while looking for particular information on a topic only to be bombarded with countless ads all selling you something 'they think' you need because of your browsing footprint!
Avast and Webroot are here for the rescue. With concealed browsing, advertisers can no longer spy on your visited sites for their own benefit. You can safely keep your identity and your track under wraps thanks to Avast protection.
Webroots' power lies in its cloud storage and limited stress on your computer resources, making it an amazing choice if you'd want an extra room in your computer without sacrificing malware protection.
Companies that require fast scans and easy-to-navigate software would find Webroot quite the choice.
I like that Avast discards completely all the documents that you have deleted, giving you that peace of mind about any confidential data you wanted out of the internet. It also offers full protection expected of antivirus with an additional ability to control what your little ones are accessing online through the parental control feature.
Though it requires more resources from my computer, I can always be assured that whenever I am running a foreign software, my system remains protected through Avast sandbox features. For that reason, I prefer Avast over Webroot.
Has this comparison helped you decide which antivirus protection to go with? We'd love to hear them in the comments below.