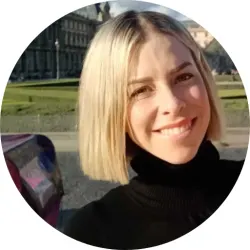 Latest posts by Jodie Chiffey
(see all)
With the rapid growth of businesses and the ever-growing risk of data hacks and the safety of private information, it has become imperative to back up and safeguard data with the most secure tools available. Commvault vs Veeam are being compared in this post, to see which tool is better.
Data storage and recovery have become such a critical component in the management of businesses and the safety of personal information. Make sure that your chosen tool has the following features;
Data storage and security
Data backup and recovery
Data duplication
Disaster recovery
Let's compare these two well-known data management and storage tools to help you determine the best option for your business model, data handling capacity, and level of security needed.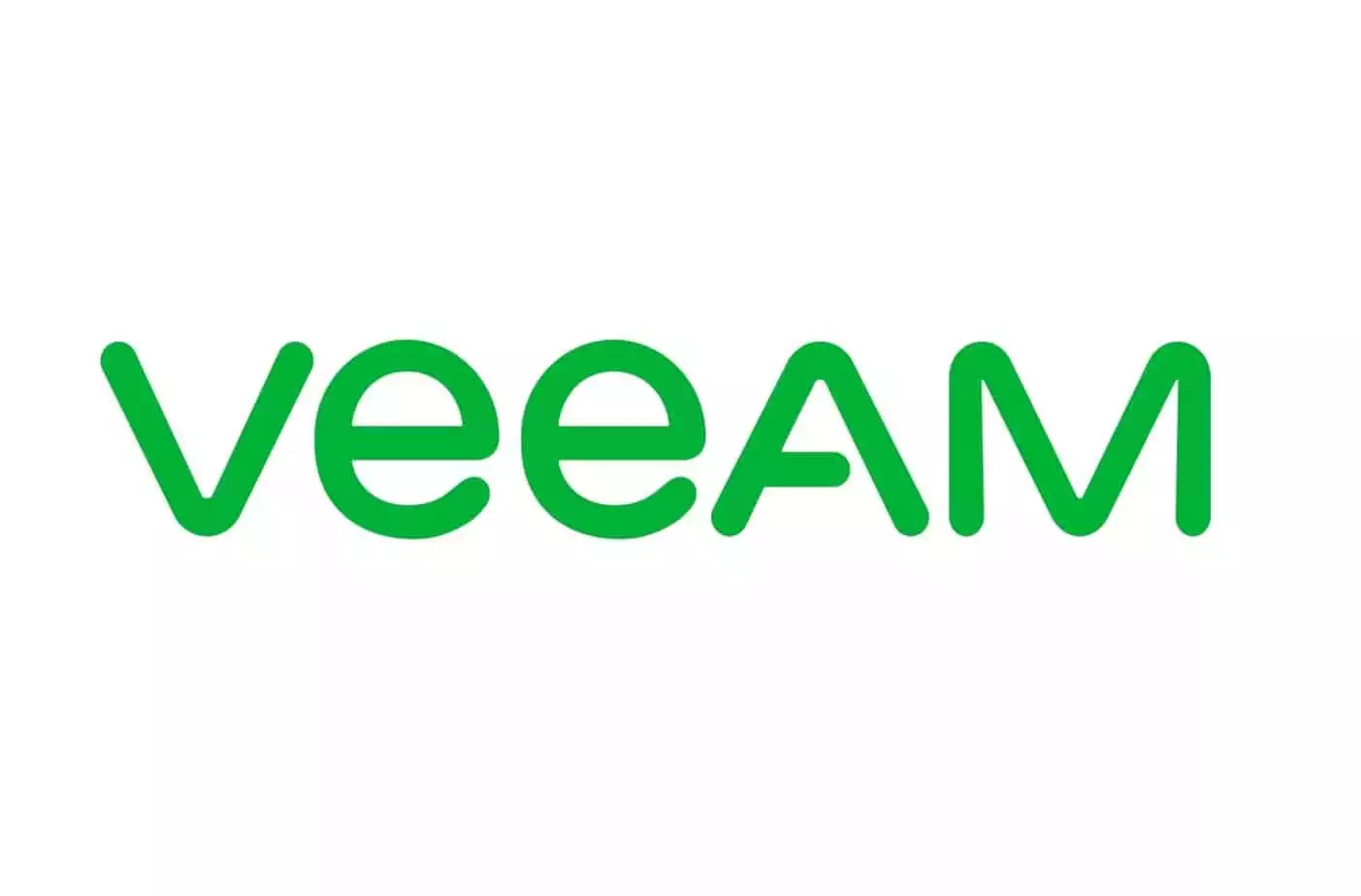 Main Differences Between Commvault vs Veeam
The main differences between Veeam vs Commvault are:
Commvault protects oracle servers, windows, Unix, and Linux as well as a variety of applications and hypervisors, whereas Veeam's two hypervisors limit data protection
Commvault core function focuses on the physical data storage and encryption, whereas Veeam's impact on the virtual backup, storage, file restoration, and end-to-end encryption of data cannot be underscored.
Commvault has a complex data protection suite that requires an IT professional to deploy and optimize, whereas Veeam's user interface is straightforward and simple allowing for quick restoration, backing up, or transferring to shared storage.
Commvault is dependent on its agents for specific- application, file, and data transfers between physical backup environment and secondary data repositories, whereas Veeam software facilitates an instant recovery of individual VMS, the complete VM networks, file systems, individual files, and VM recovery
Commvault deploys the use of an agent to enhance its data protection for archives, file systems, applications, and database whereas Veeams' virtual features eliminate the need for an agent other than installations made for its new physical server
Exploring Commvault and Veeam features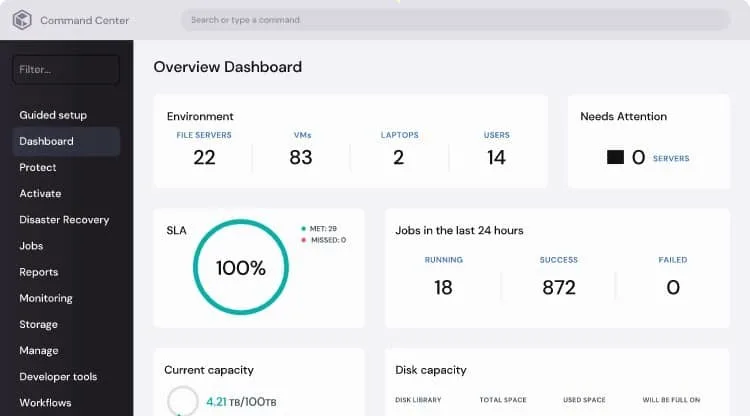 Both Veeam and Commonvault have proven to understand the market with their Suite Availability and Data Backup and Recovery functionalities, respectively. However, each has a unique functionality that best adapts them to their functions.
Backup strategy
Veeam takes credits for a wide range of backup protection from Enterprise apps, Azure, work stations, network-bound storage, VMware, Nutanix AHV, Azure, Windows, Hyper-V, and physical servers
Whereas Commvault offers a robust solution for cloud storage, database, system files, applications, and operating systems, it perfected its strategy with its AI element and Machine Learning logic which constantly identifies hitches and rectifies them in real-time.
High availability
Commvault supports active-passive nodes as well as active-active clusters configuration because of its server package, workflow engine, and the CommServe which effectively works in sync with Microsoft's high availability cluster.
Even though Veeam once had this feature among its products, it's largely missing the current feature and therefore does not offer this support to any Hardware with limited resources.
Physical backup support
Veeam has expanded its product base by including a physical server backup for windows and Linux besides protecting virtual environments.
Commvault strategy covers every aspect of customers' needs, providing backup that allows virtual to physical, physical to the cloud, and virtual to physical server backups.
Disaster recovery
Veeam supports DR core roles like failback, failover, testing as well as reverse safety right inside Availability Suite. It also provides DR and business continuity goals within Veeam Availability Orchestrator.
Commvault supports DR whether within physical premises or cloud-based, both private and public. It has an additional advantage of utilizing tape library management and offering reports for its operations.
Commvault vs Veeam – Customer Support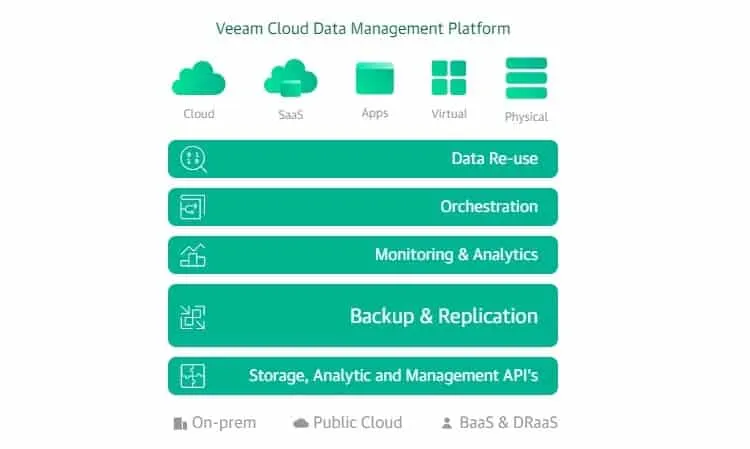 Veeams' support ranges from resources available online for clients to read and resolve some of their problems. They also have invested in a technical team providing fast email and phone assistance.
The most amazing aspect of Veeam is the integration of diagnostic solutions to its products so that the machines can communicate with each other and respond to any technical hitches automatically without the need for human intervention.
Commvault stepped up its support game, apart from addressing possible challenges within their blog resources, they offer support according to the level of the product you purchase. For instance, the Enterprise level enjoys 24×7 support while the Standard tier is assured of 12 hours of assistance.
Comparing Commvault VS Veeam – Pricing
Commvault is rather silent on its pricing, only availing a quote after a demo request whereas Veeams annual subscription has been categorized into three payment packages starting from $157.50.
Veeam also utilizes its Availability Suite available to clients in ten license bundles. It's important to purchase them all as each has specific functions in protecting both onsite and cloud-based data.
For around $1,500 per year, you will access the initial 10 licenses. Remember you can opt for their Enterprise edition which goes from around $2,070 per socket.
You are always welcome to use the service for either Veeam or Commvault within a trial period of 30 days before buying.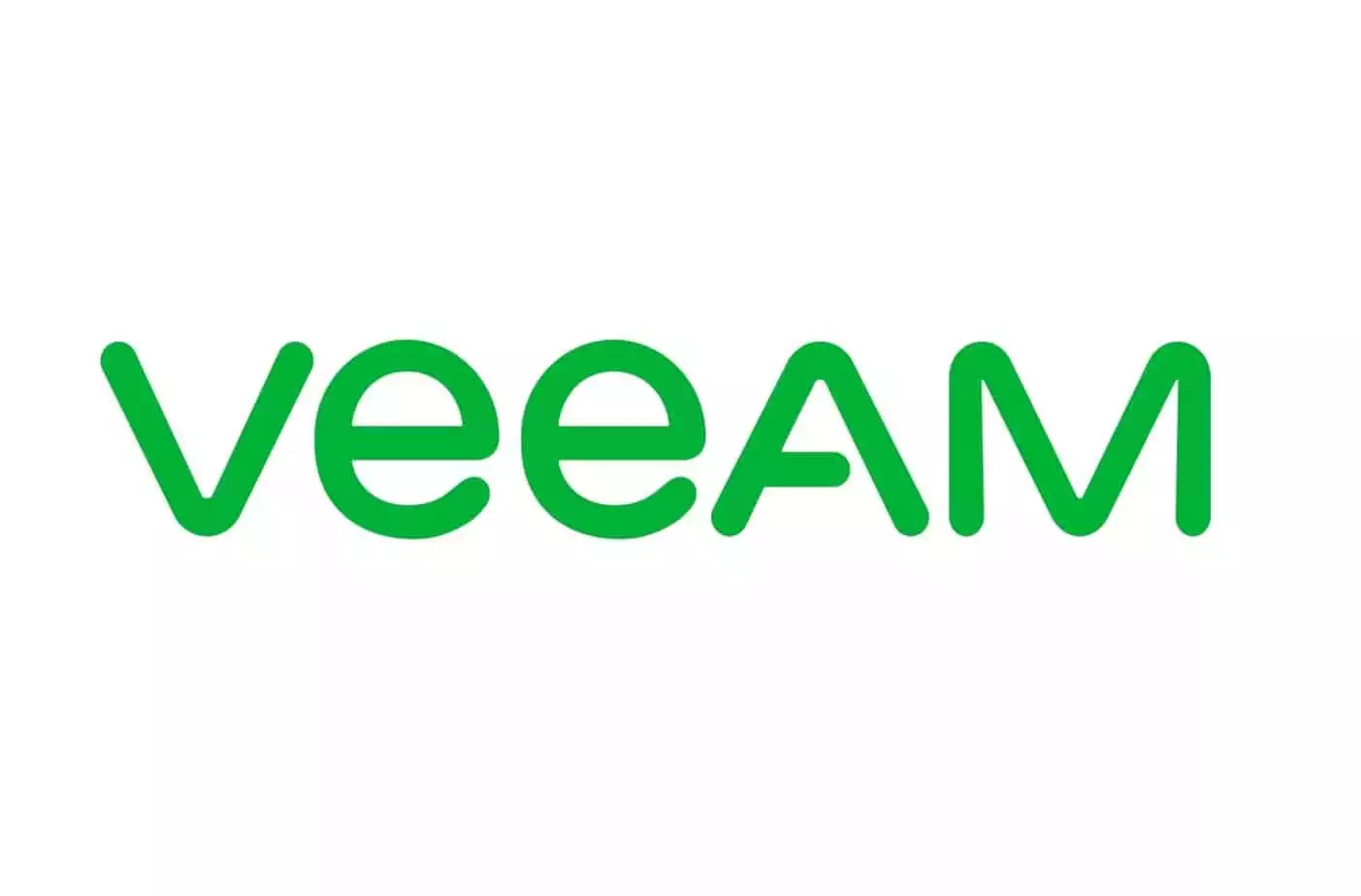 Commvault vs Veeam – Ease of use
Veeam has a straightforward and simple, user-friendly interface that seamlessly allows for setup and configuration without a need for extensive technical support whereas Commvault is a bit complex and configuration sometimes requires the input of a technical professional.
How do Veeam And Commvault rank on market share reports?
To date, Commvault has 511 current customers and is the proud owner of 0.51% market share whereas Veeam's 3,018 current customers give it an edge with a 2.99% market share.
Commvault has secured clients like Softcom, Western Digital and Pacific controls just to name a few. The majority of her clients are based in the United States with 36.14%, UK 4.77%, and Germany 3.86% of the total customer accounts.
Veeam has Long View Systems, Telent and Pikom, and many more under her belt but still sharing top customer base countries. Unlike Commvault, however, the United States, UK, and Germany account for 23.06%, 5.28%, 9.22% respectively of Veeams customers.
Both Veeam and Commvault are facing stiff competition from Iland which controls 10.41%, Iland with 10.41% whereas Microsoft Azure Site Recovery controls 6.93% of the market share.
Of course, Commvault has been widely deployed for backup and recovery solutions by industries such as Information Technology with 107 accounts, Software with 53, and Consulting with 22 accounts.
Industries that prefer Veeam and put it above Commvault for their backup and recovery solution include Information Technology with approximately 686, the Consulting with and 134 Software with 312 active accounts.
Unlike Commvault which focuses on large enterprise businesses, Veeam has ensured that its system is available to small, medium-sized, and large companies with an additional peck to individuals who can enjoy free accounts.
Commvault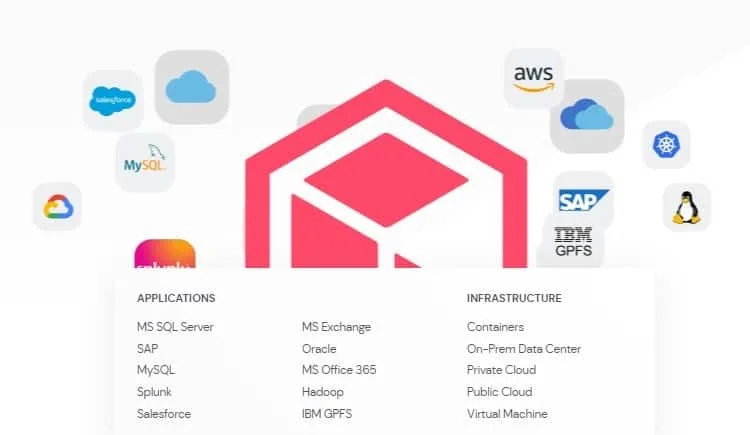 Pros
Once the retention limit is reached, your data remains safe until you make a copy of it.
Is known for a better duplication ratio.
Has friendly and knowledgeable customer support.
Has a predefined bare metal recovery, intelliSnap as well as live synch which helps with hypervisor storage snapshot
Cons
It's difficult to initially set up and configure
Requires additional add ons to complete some functions hence increases the overhead cost.
Expensive to acquire and maintain
Complex systems require a professional IT technician to implement their backup and recovery
Provides no backup for small businesses as it only targets large businesses.
Has an expensive physical backup.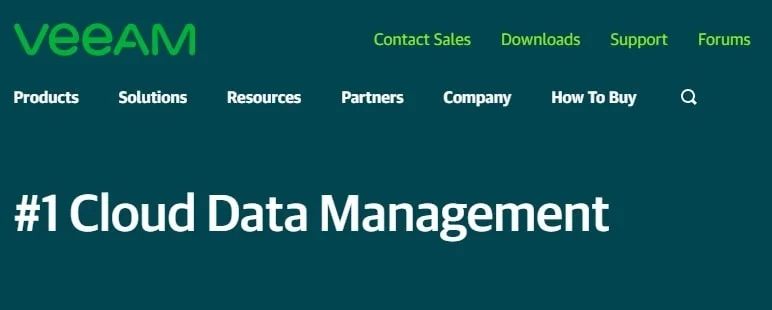 Pros
Has user-friendly interface
Simple to set up and navigate.
Competitive pricing
Has features that enhance a faster data backup and archiving.
Has a robust support system with online resources as well as online chats.
Very scalable and stable.
Caters for clients across the board, from individuals with free accounts, small, mid-size, and large enterprises.
Are masters at replication and virtual backup with an increased system restoration in virtual environments
Cons
Has a limit to the number of devices it can protect.
A lot slower at the backup and archiving restoration which can become time-consuming.
Slows down when backing up large files
Even though Veeam is cheaper than Commvault, it's still expensive for small businesses they seek to serve compared to other products on the market.
Are there any Alternatives?
Proofpoint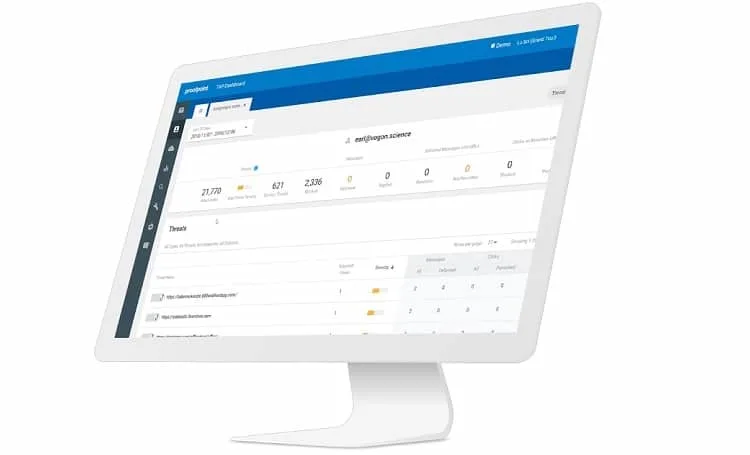 While there are several alternatives to Commvault, Proofpoint topped my list. This is one of the software that offers cybersecurity solutions and is heavy on compliance. It caters for small, mid-size, and large enterprises.
With a current customer base of 8,885 and a market share of 6.31%, Proofpoint is highly deployed in healthcare, Information Technology, and E-mail security sectors.
Even though Proofpoint has not indicated its price on their website, they do have a 30 days trial period for whichever product you prefer. You can also get a quote on request.
Veritas Technologies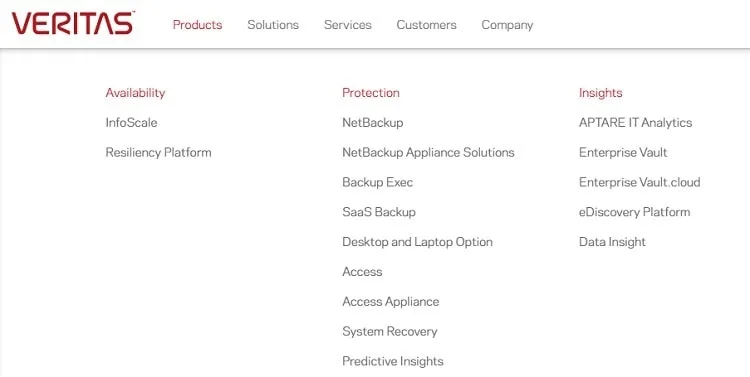 Veeam may not be your software of choice but an alternative worth considering is Veritas Technologies. It is hailed for an easy web interface that seamlessly backup and restores data in a virtual environment.
Its major advantage is to provide businesses with critical industry guidance to enable them to thrive in their respective spaces. It has been widely adopted in Finance, Manufacturing, and Service industries.
Even though silent on its pricing, prospects can request a quote from the vendor. Do your research on the market and review what services your business needs before requesting your quote. What is clear though, is that the price is a 3-figure value.
Frequently Asked Questions about Veeam and Commvault
Question: Is Commvault economical for your business?
Answer: It really depends on the type of business you operate. Comvault, unlike Veeam, is more suited for large enterprises with heavy data workloads, whereas Veeam will be a better option if you operate a small to mid-size business.
Question: Which one between Veeam or Commvault handles failover more efficiently?
Answer: Commbault has a Virtual Server Agent (VSA) which specifically operates failover and failback operations for, among others, VMWare, Xen, Hyper-V, and Acropolis, whereas Veeam Backup & Replication automates this process. An automated process is likely to provide better results.
Conclusion – Which Data Protection tool is better?
Commvault and Veeam are great tools for data backup and protection. Our verdict, therefore, has to take into consideration the fact that these two players have different end targets.
Commvault is more suited for large enterprises with a high volume workload and will be a waste of funds for small and mid-size businesses that are unlikely to fully utilize it.
Its complexity and need for a professional to navigate certain aspects of configuration may increase the overhead cost of operations, something small and mid-size businesses may find expensive.
Most small businesses draw a budget before reaching out to vendors for products they need. The fact that Commvault does not clearly plaster its prices publicly may be a turn-off for some businesses.
Even with an added feature of physical server backup, Veeam wouldn't beat Commvault in serving large enterprises, the same way Veeam still handles virtual environment backup way better than Commvault.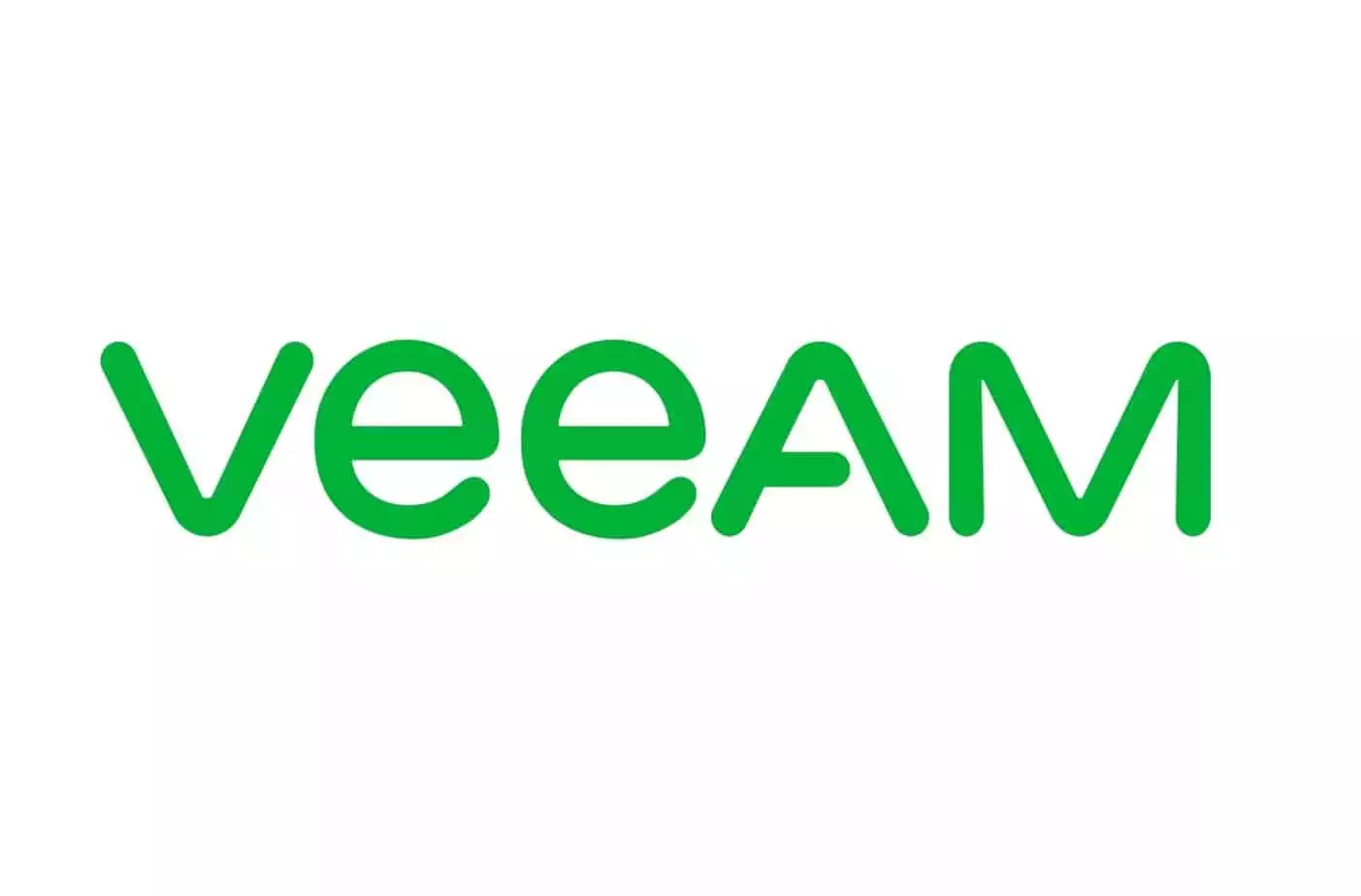 Leave a comment below to let us know your thoughts and experience on these two data protection tools.