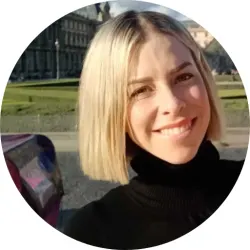 Latest posts by Jodie Chiffey
(see all)
Today we'll be comparing Webroot vs BitDefender to see which one has the best overall security solution.
We will explore the differences in terms of features, how they hold up price-wise, ease of application, and their advantages and disadvantages.
We will also mention a few alternatives on the market that you can adopt if the two products do not appeal to you.
Without a proper antivirus guarding your computer against canny hackers and viruses, you may end up increasing your operational cost by constant repairs and underutilized resources. No one wants to throw their money down the drain. At least I'd rather not!
Our comparison starts by looking into the differences that set the two products apart.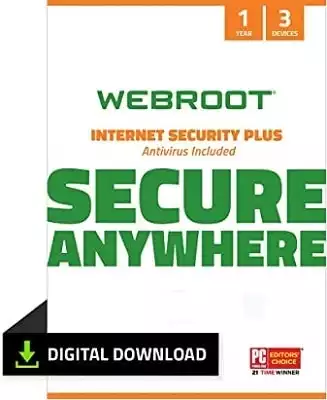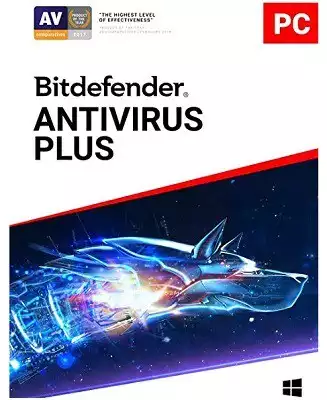 Main Differences Between Webroot vs BitDefender
The main differences between Webroot vs BitDefender are:
BitDefender has both an annual subscription and a one-time payment model, whereas Webroot only has a yearly subscription model of payment.
BitDefender's price starts at $14.99, whereas Webroot begins at $150.
BitDefender has Dutch, Polish, Turkish, and English languages to reach their audience, whereas Webroot only has English as its dominant language.
BitDefender can be used on different devices, including Windows, Android iPhone/ iPad, Mac, and web-based, whereas Webroot can only be deployed on devices such as windows, web-based, and Mac.
BitDefender has more features that offer clients enhanced service quality than the number of features. Webroot features are fewer.
BitDefender support is easily accessible via email, phone, live support, and training, whereas they limit customer support to email, phone, and tickets in Webroot.
Exploring Webroot vs BitDefender features
Webroot and BitDefender features are designed differently as we shall discuss below;
Design Functionality
Webroot is an innovative software that leverages its AI predictive technology to provide endpoint protection. In contrast, BitDefender is an anti-virus and cybersecurity solution that covers the security of small businesses, homes, and enterprises from online attacks.

Whereas Webroot and BitDefender have similar features like Password management, performance optimization, BitDefender protects both your webcam and microphone, whereas Webroot only protects the webcam.
BitDefender extra features like real-time app monitoring, file shredder, VPN encryption and compatibility across multiple devices, anti-tracking, and banking data protection stand out, whereas Webroot features like identity protection, Mobile security, real-time Anti-phishing, quick scans, and automatically encrypted storage appeals to many clients.
Predictive Prevention
Webroot leverages its AI, machine learning, and massive data analytics to monitor and identify malware activities, preventing it on its track before it attacks your system.
Cloud-Based Management
Webroot is a cloud-based solution and does not need, from the customer's end, any constant updates or definitions once deployed, whereas BitDefender relies upon an on-premise deployment.
Webroot automatically keeps itself up to date with the additional advantage of being accessible from a single console spread across different locations, whereas BitDefender easily secures multiple internet-connected devices from just one product.
Malware Protection
Through its SecureAnywhere Business Endpoint Protection, Webroot offers analytics and visibility to any attacks within the network endpoints. This gives data on malware activity, from initial entry to its final automatic remediation, whereas BitDefender doesn't.
BitDefender instead counters any digital threats like viruses, trojans, worms, ransomware, spyware, and rootkits, keeping you secure while online, whereas Webroot does not use this technique in its before malware protection.
Webroot continually monitors your system's endpoints, offering an instant remedy to any files tagged as malicious, ensuring your system is protected from malware attack before it causes any damage, whereas BitDefender secures your browsing activities through VPNs ensuring your safety from malware and phishing attacks.
System Performance
Because of its cloud-based deployment nature, Webroot software uses minimal physical space of about 5MB within your computer to function, whereas BitDefender depends not only upon on-premise deployment, it also requires your computer's 2.5 GB space to operate.
Webroot offers a fast scanning of data lasting only seconds, whereas BitDefender scans last as long as 338 seconds to execute a scan.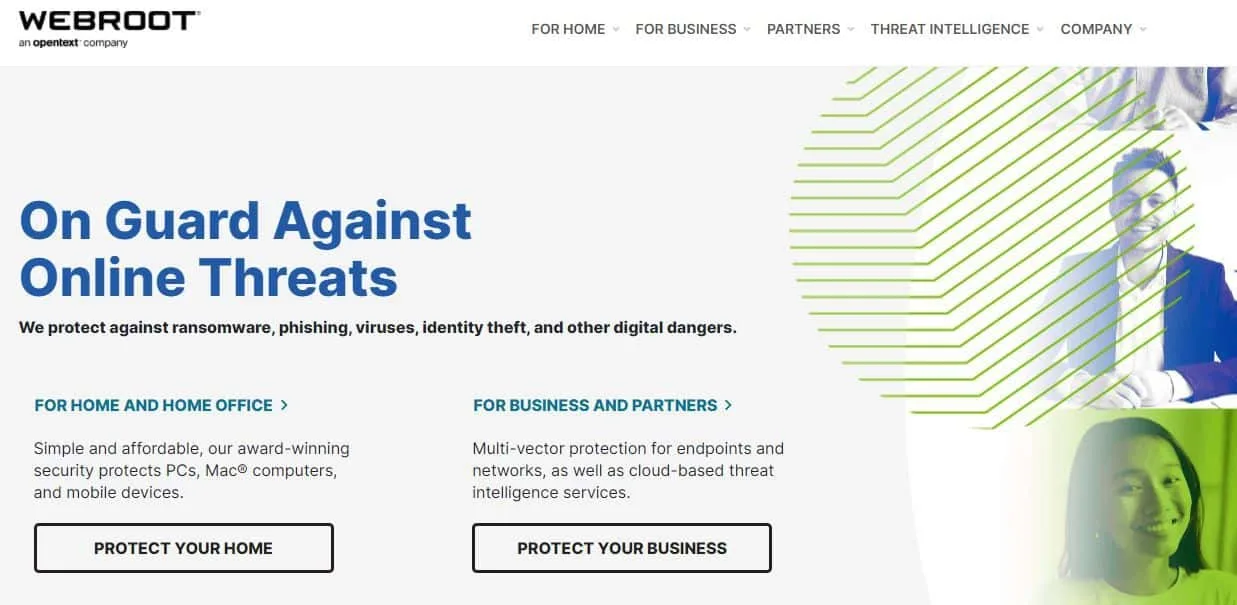 BitDefender vs Webroot – Customer Support
BitDefender has invested a little more in its customer support compared to Webroot. Whereas BitDefender combines an array of support like email, phone, live support, and training to its customers, Webroot only attends to them through email, phone, and tickets.
Comparing Webroot VS BitDefender – Pricing
BitDefender starts off its users on a free offer, with protection from fraud, phishing, and real-time attack detection, whereas Webroot offers only a premium version of the hat.
Webroots' annual subscription plan charged at $39.99 yearly protects three devices, including cloud and network cover for your windows and Mac, whereas the BitDefender Antivirus Plus package at $59.99 covers three devices.
BitDefenderTotal Security $89.99 for five devices, whereas Webroot Secure Anywhere Internet Security Plus is available at additional cost and enables users to access Last-pass, Android, and IOS support for their five devices for three years.
Webroot has a niche in the gaming world by offering minimal noise and reduced lead time for one device for three devices.
Webroot vs BitDefender – Ease of use
BitDefender has a quick download, installation, and sign-up process on its homepage for users. In contrast, Webroot has an even without faster download and installation time with a straightforward checkout in comparison.
Both Webroot and BitDefender had simple, uncrowded user interfaces easy on the eye. However, Webroots interface is a more old school, whereas BitDefender has a fresh modern feel.
Webroot efficiently works with any antivirus software without the need to uninstall it before the installation of that antivirus. In contrast, BitDefender will need to be uninstalled for a different antivirus to be deployed on the same computer, though it would easily work fine with Webroot.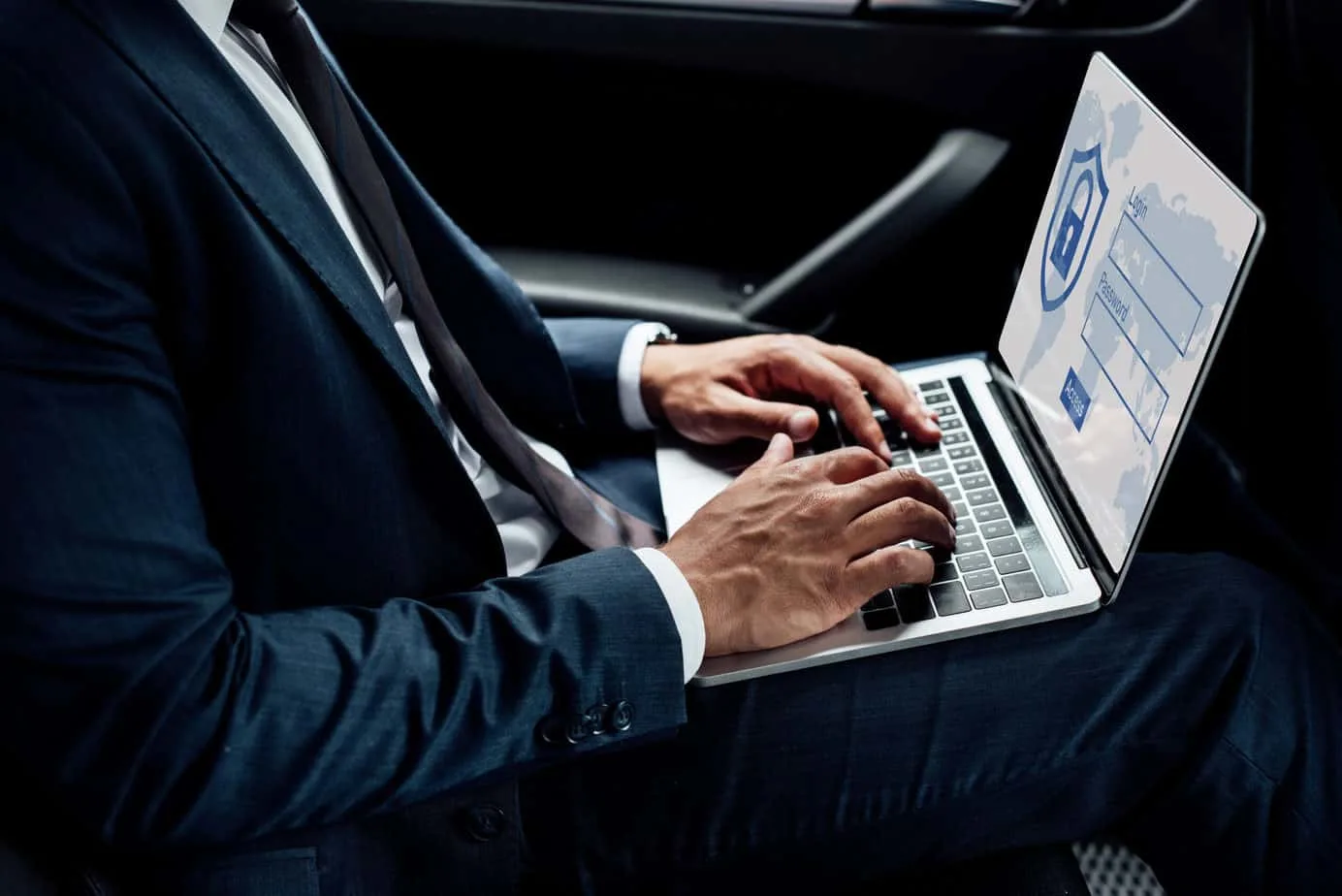 How do BitDefender and Webroot rank on market share reports?
18 BitDefender GravityZone Endpoint Security's current customers have assured its 0.13% market share, whereas Webroot's market share stands at 0.1%.
BitDefender's major users are the United States with 27.27%, with both Denmark and France holding 9.09%. In contrast, Webroot boasts a relatively higher usage within the United Kingdom with 30%, the United States with 30%, and Sweden with 10%.
BitDefender is a darling in the Network Security, Software, and Cyber Security, whereas Webroot's huge clientele hail from Computer & Network Security, Financial Services, Information Technology, and Services industries.
Pros and Cons
Webroot Pros
Scans at the speed of light
Limited computer resources usage of just 5MB.
Effective against phishing.
Backs up data in the cloud and keeps it secure
Impressive score on an independent test on malware protection
Webroot Cons
Limited protection features
Rarely take part in independent lab tests because of its unique detection technique.
Not easily accessible to small businesses.
The user interface needs a face-lift.
Bitdefender Pros
Has improved malware protection.
Safeguards your banking data online
Added value through Virtual Private Network (VPN)
Has Family Pack 2018 with parental control capabilities.
Scored highly in several Independent lab tests on the web protection
Bitdefender Cons
The VPN requires a subscription.
Requires slightly more space for installation into your computer
Requires a longer time to scan your computer for threats.
Are there any Alternatives?
Norton Security
Norton Security needs no introduction into the antivirus space because of its advanced protection capabilities against malicious software attacks.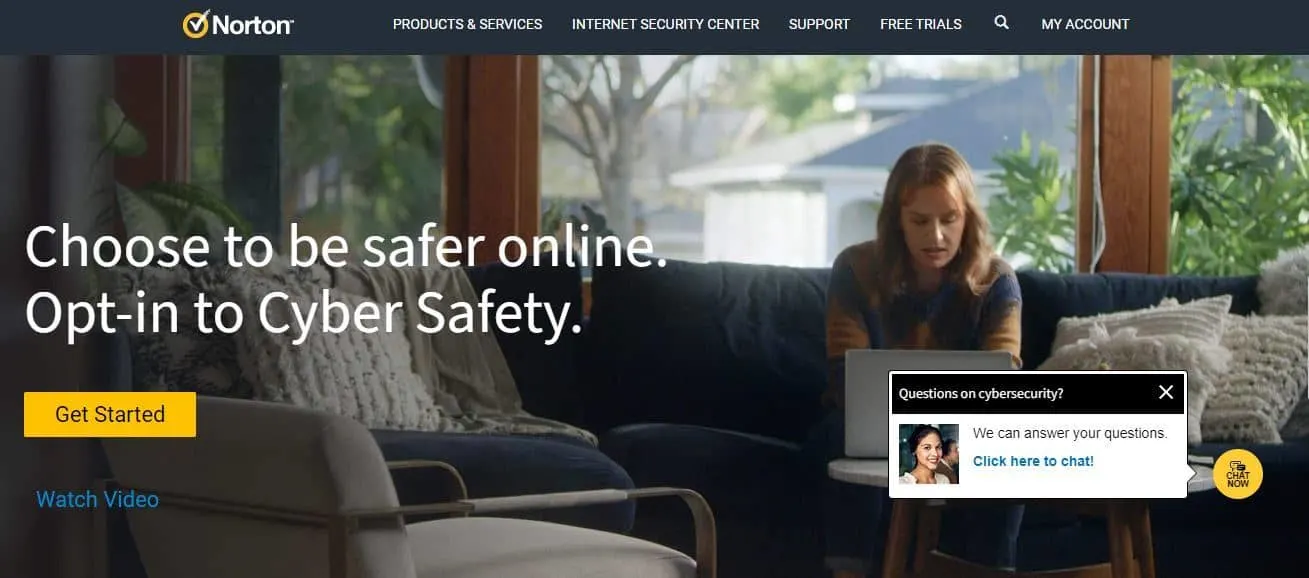 With between $34.99 -$251.88, you can get your annual subscription, enjoy secure protection for both your smartphones, computers, and tablets. Norton Security assures you of efficient data protection and storage within these devices.
Norton detects and blocks malware before they strike, keeping your online activities concealed, limiting your exposure to harmful websites and trackers, and safeguarding your banking information.
Norton's market share status of 2.85% gives confidence in its stability with Information Technology and Information Services, with 6.0% each.
McAfee
Widely deployed within Finance, Service, and Manufacturing industries, McAfee is a great alternative to consider for Webroot and BitDefender. It boasts of wide usage in Europe, Middle East and Africa, Asia, and North America.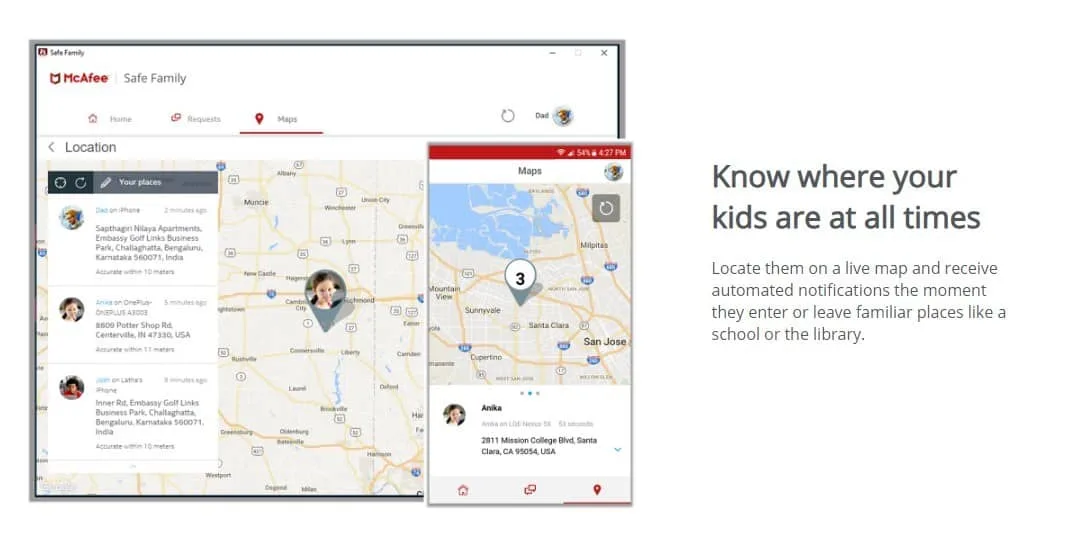 McAfee has four packages designed for different clientele, making sure that with just $79.99, you can get yourself a one-year subscription for one device. You can choose to cover five devices for a year with the individual/couples package charged at $99.99. $119.00 allows you to cover 10 devices for a year through the family package.
For extra cash of $159.99, you will have an unlimited number of devices covered for a year. At the writing of this article, McAfee was running an offer for all their packages with the lowest starting from $29.99 and the highest at $69.99 only.
The feature that would entice you to choose McAfee is its ability to conceal your online browsing activities 24/7. It also converts your Wi-Fi network into a secure hotspot to protect any banking details on the internet and keep and spyware from tracking you.
McAfee is so sure about its ability to clear your computer of viruses that they promise to refund your money should their system fail to deliver on its promise.
Acronis
Acronis is a great alternative to Webroot with its functionality of data backup and protection. Suited for small to medium-sized businesses and enterprises, you can leverage Acronis as a virtual cloud server backup and physical software with added storage management capacity, system deployment, and sharing of files securely.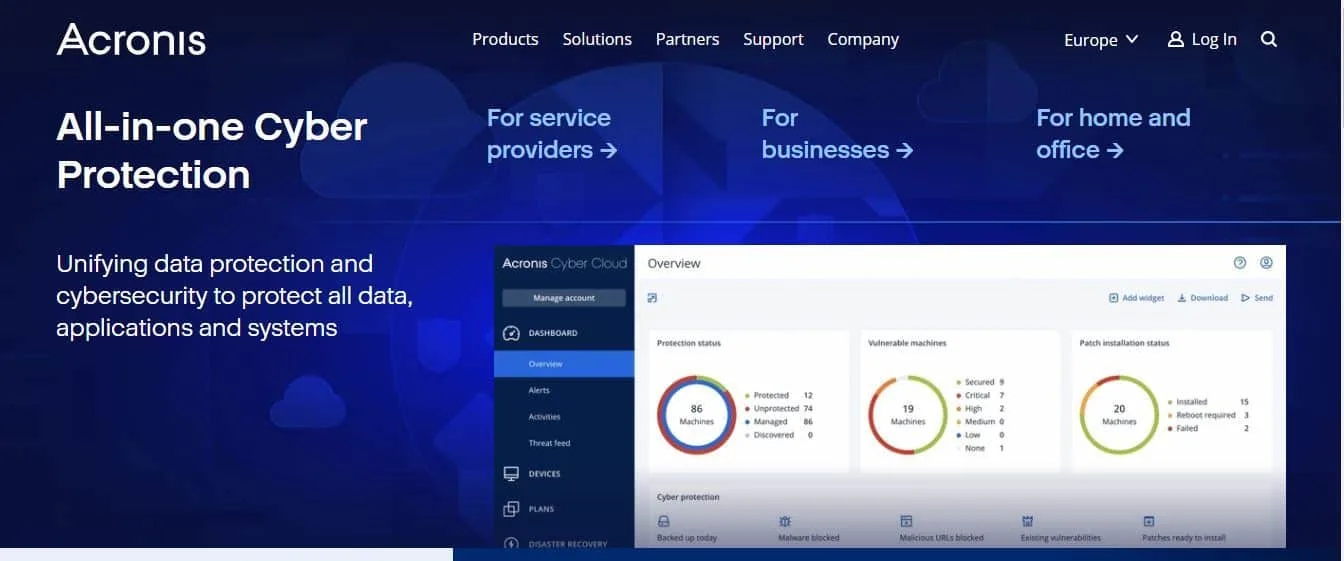 Your data is well protected from ransomware through Acronisadvanced ML and AI technologies with built-in products to provide seamless services at a budget-friendly rate.
Its 12 cloud-based data centers spread worldwide, enhances Acronis dedication in terms of security and storage. Couple this with its speedy installation and backup of data and you have yourself an efficient alternative.
Acronis customers have the choice of payment model they prefer, either an annual or monthly subscription through their two payment plans starting from $64.50. The free trial period is enough to help you determine if the product is a good fit.
Malwarebytes
Malwarebytes' personal payment model, starting from $3.39 to $8.33 and paid monthly, is a good reason to consider it as an alternative security solution. The payment plan caters to both personal and businesses, with the latter price starting from $49.99.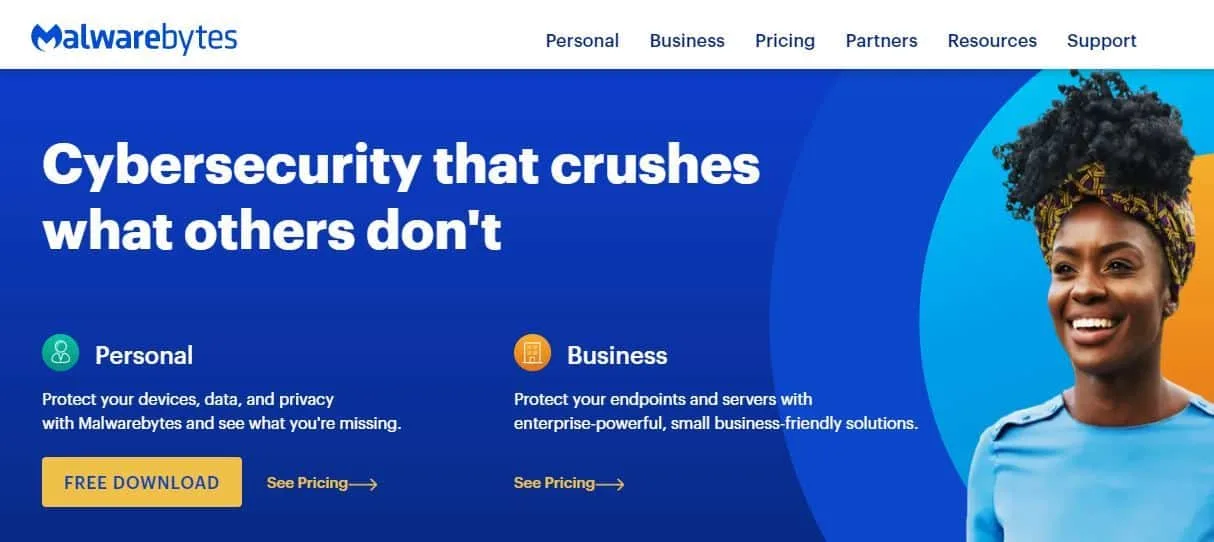 Malwarebytes' comprehensive support enables you to easily access answers to your questions via emails, chat, phone, and remote help. For extra cash, you can also enjoy premium packages like implementation and malware removal support.
The important function to look forward to.is Malwarebytes' major aim to detect and clear your system of infection like Trojan, spyware, dialers, worms, and rogues. You can also rest easy knowing that your Microsoft Windows, macOS, Android, and iOS devices are all covered.
Malwarebytes is another antivirus that deploys the use of AI to gather intelligence about a possible malware attack and prevent it before it takes root, keeping your devices safe.
Frequently Asked Questions about BitDefender and Webroot
Question: Is it excessive to use both Webroot and Bitdefender together for my online security needs?
Answer: It is absolutely not if you can afford it. Webroot works magnificently well with any antivirus to cover the different ends of your online security.
Question: What business sizes are Webroot and Bitdefender suited for?
Answer: Webroot is more suited for large enterprises and medium-sized businesses, whereas BitDefender cuts across small to medium-sized businesses, large enterprises, and it's also customizable for freelancers.
Question: Is Webroot really an antivirus?
Answer: Through its Webroot SecureAnywhere product, the cloud-based security solution provides its customers with antivirus protection as well as identity theft prevention, banking data protection, and password management for extra cash.
Conclusion -The Best All-Round Security Solution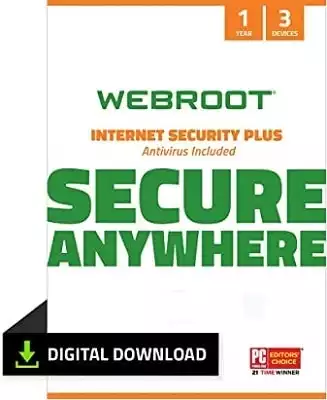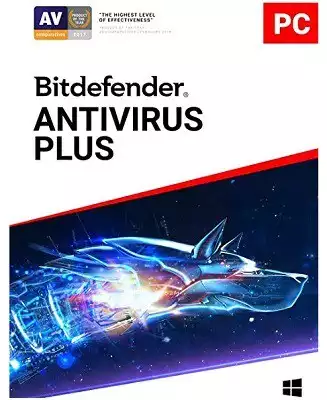 Webroot has obvious advantages that remain immeasurable to users who value speed and intuitive, proactive system security. Webroot delivers on its fast scan compared to BitDefender, which takes slightly longer to complete its initial scan.
BitDefender aces out Webroot with its extra features that enhance your online protection, even though Webroots cloud storage capabilities are understandably more valuable to enterprises.
BitDefender is price-wise, more accessible to the masses, and has an added advantage of parental control for the safety of underaged accessing the internet. This, coupled with its accessibility through many devices just within a single product purchase, makes it even more appealing.
It's important to factor in the business size that you aimed at either of these products to avoid spending on features that a company may not utilize. I would more likely choose BitDefender if my need is purely an antivirus for my system but I will be more accepting of Webroot to handle my cloud backup and security.
If you found this article valuable to you, please share your thoughts in the comment section below.