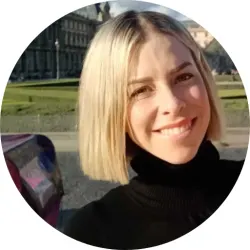 Latest posts by Jodie Chiffey
(see all)
A wave of cybercrime and loss of data has pushed many companies to seek reliable and lasting solutions to their data safety. Acronis vs Veeam have responded to these needs by fast becoming reliable names in data storage and protection.
Statistics on cyber-crime paints a gloomy picture with Finances Online predicting that $6trillion worth of damages is likely to be registered by the end of 2022. With so much at stake, we want to explore different ways to help you secure your data and save yourself and your client's valuable resources.
This comparison should help you determine, between Acronis and Veeam, which one is best suited for your needs. Remember that every back-up and recovery is best suited for different company sizes and it's not a matter of "one-size-fits-all".
Main Differences between Acronis vs Veeam
The main differences between Acronis vs Veeam are:
Acronis has up to six hypervisors offering both physical and virtual protection to your data across all your infrastructure, whereas Veeam has two hypervisors limiting data protection
Acronis has a faster backing up time-frame with an installation ready to run in 3:55 minutes compared to Veeam, which required 19:59 to get the VM running.
Acronis offers a seamless configuration ESXi host to bare metal servers, whereas you need to integrate a third party to get this functionality in Veeam.
Acronis has advanced ML and AI technologies to protect your data from ransomware, whereas Veeam can only restore your data for non-encrypted files.
Acronis offers 18 languages for its console management, allowing users to better understand instructions in their local dialect, whereas Veeam only has English as a default language.
Acronis has inbuilt required components to enhance service delivery at a competitive budget-friendly price, whereas Veeam requires third-party products to enhance its service delivery, making the storage and backup price expensive
Acronis has a modern touch-friendly mobile-enabled web interface, making it more appealing to use, whereas Veeam has an ancient look interface, with outdated windows only basic interface.
Exploring Acronis and Veeam features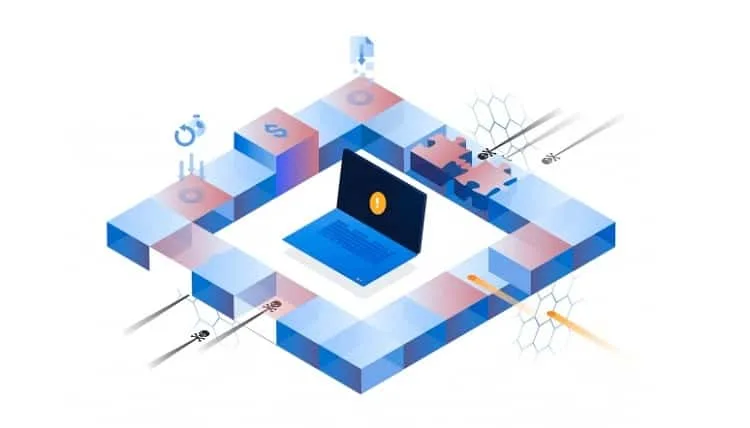 Please note that it is limiting to compare Acronis and Veeam features without evaluating the business type and specific needs your company expects to solve by a back-up Solutions company.
Files Back-up Speed
Acronis wins with its speed aspect. You need only 3 minutes and 55 seconds to install Acronis back-up and 4 minutes,46 seconds to back up 2x VM while it takes Veeam up to 20 minutes to install, with a reboot required and another 5 minutes and 34 seconds to back up 2x VM
Virtualization
Veeam integrates effortlessly with Microsoft and VMware therefore efficiently automating and controlling the virtual environment for improved visibility while Acronis banks on its cutting edge modern user-friendly image backup and restoration solution, eliminating the additional time required to install and configure the operating system.
Security & Storage
Acronis owns 12 cloud data centers worldwide, offering more dedicated and reliable data security, while Veeam depends on other third-party players to complete its service delivery, hence escalating the risk of data breach and loss.
Recovery virtual to physical
Acronis users enjoy built-in active protection against ransomware with its advanced ML and AI technologies which Veeam does not do. Instead, it recovers your data only if, before the backup, they were not encrypted.
It's no secret that any data that isn't protected through password or encryption, even during the backing up process, risks malware and other data breaches. Most companies, like financial institutions, cannot risk such vulnerability because of the nature of their business.
Backup
Veeam provides back-up solutions to Windows, Linux, Mac, and Web-based while Acronis provides the same solutions with an additional backup for Android and iPhone/iPad mobile phones, making it more desirable.
Acronis customers enjoy its ability to support dissimilar hardware recovery for all its devices, while Veeam depends upon manual driver configuration, and even then, support windows only.
Data Management
Acronis manages all its data from a single console for remote Cloud, physical and mobile devices, ensuring a seamless review of your protection status across all your devices at a central place.
The fact that this unified management console is localized for end-users- up to 18 languages- has edged Acronis over Veeam.
Acronis has a transparent licensing for the nine SKUs while Veeam numerous licensing that arises from other partner-party products which require additional licensing makes it expensive and frustrating.
Acronis vs Veeam – Customer Support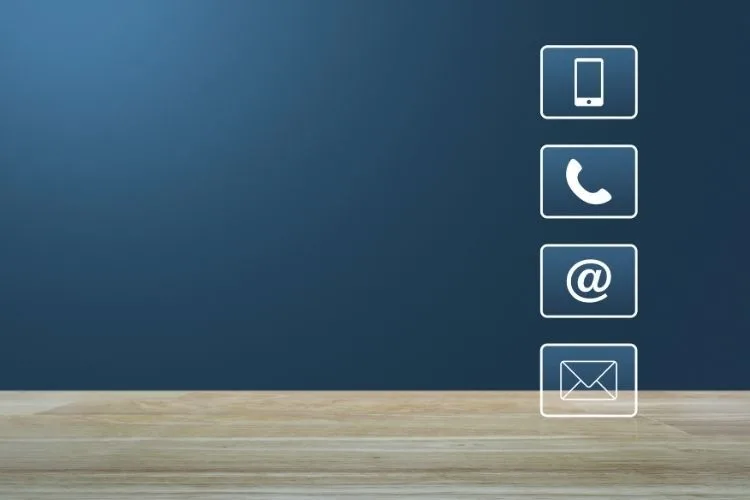 Veeam has a standby technical support team that provides both email and phone support while customers can reach the Acronis technical team through phones, tickets, live support, and even has training for the customers.
Acronis has capabilities to provide services to freelancers, small and medium businesses, while Veeam effortlessly handles small, medium, and large businesses.
Acronis customer support is only available in one language, highly limiting their reach to customers who are not familiar with English. Veeam has filled this gap -as an international company- by reaching their customers in 5 languages, i.e Dutch. Swedish, Polish, and Turkish.
Acronis has a user satisfaction of 97% with ease of use, value for money, customer support, and overall impression rating between 4 to 5 stars. Veeam trailed behind with user satisfaction of 93% with ratings dropping as low as 3 to 5 stars.
Comparing Acronis vs Veeam – Pricing
Veeam has three payment packages, all with an annual subscription starting from $157.50 while Acronis provides two payment plans starting from $64.50.
Acronis clients, however, have an added advantage of choosing either an annual subscription, a custom quote depending on their need and opting for monthly payment depending on their preference.
Buyers can access both Veeam and Acronis through a 30-days trial after which they expect you to purchase to continue using those services.
Acronis vs Veeam – Ease of use
Veeam windows-based only interface poses a challenge to non-windows clients while Acronis allows users to seamlessly access, backup, and monitor their data from any device and modern browsers without proximity limitations.
How do Acronis and Veeam rank on market share reports?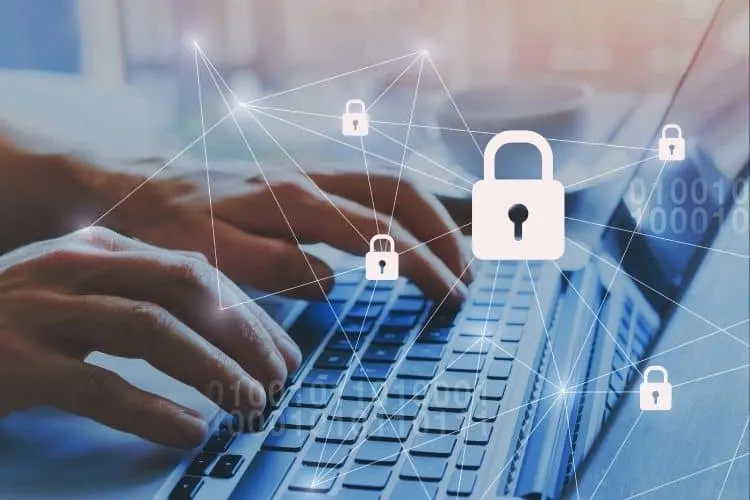 Acronis current customers for top backup and disaster recovery technologies stand at 1,339 with a 1.32% market share, while Veeam Backup and Replication has reached 3,023 customers with a market share of 2.98%.
Comparing the market share in terms of industry Veeam is the number one choice in the Information Technology sector with 342 accounts under her belt. Acronis accounts for 140 customers in that same sector.
The software sector accounts for 156 accounts of Veeam customers while Acronis has 91 in the same category.
Consulting sectors account for 67 accounts of Veeam's total share while 40 accounts for Acronis.
Information services have 63 accounts under Veeam, while 20 accounts belong to Acronis.
The Cloud computing sector accounts for 41 Veeam accounts with 22 accounts under Acronis.
The Internet and computer sectors account for 74 accounts and 64 accounts for Veeam and Acronis, respectively.
In terms of top data security and DLP software, Acronis boasts 7.57%of market share with 1,335 customers while Veeam does not feature in this category.
Pros and Cons
Acronis
Pros
Offers backing solutions to the mobile phone besides web-based and computers
Several support options including phones, tickets, and live support
Multilingual companies can easily navigate the web-based management of the console because of the availability of 18 dialects.
Has a touch-friendly mobile-enabled web interface, making it more appealing to use.
Has a dedicated data center worldwide, which provides better security and reliability.
Has built-in Acronis Notary, which enhances data integrity by authenticating files and limit tampering
Provides password protection and file encryption for all data stored in different locations.
Cons
Customers support only available in English, despite serving non-English speaking clients.
Highly inefficient for large companies
Is mostly a niche software
Veeam
Pros
Has a straightforward user interface, making it user friendly
Many support options including online guides and live chats
Provides additional 4 support languages besides English
Easy to set-up, scalable with good stability
Cons
Lacks comprehensive customer training on ways to navigate the system.
Expensive, especially for small businesses because of additional licensing required from the partner party.
Speed reduces when loading large files.
Does not provide any backing-up solution to mobile phones.
They limit customer support to only Email and phones.
Has an outdated web-based interface that doesn't support additional language besides English.
Exposes data to attack by lack of deploying encryption or password during the backup process.
Veeam has an ancient look interface, with an outdated windows basic interface
Are there any alternatives?
NetApp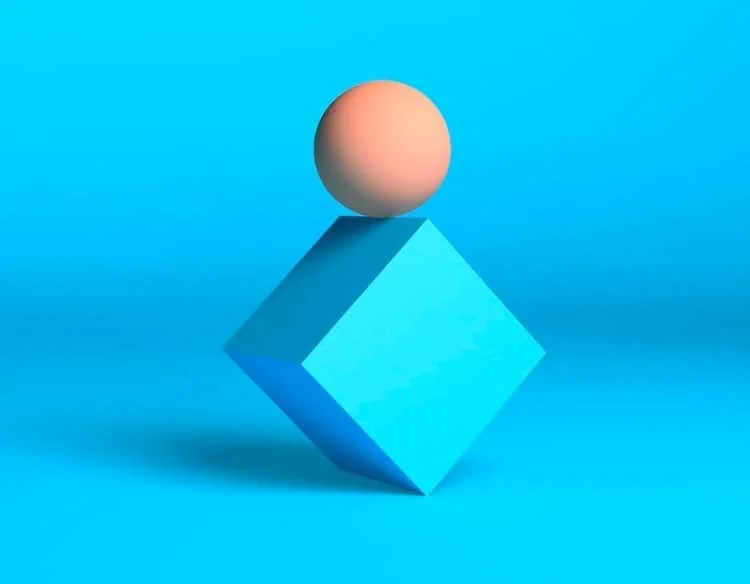 As an alternative to Veeam, Netapp offers a modernized data management solution for a hybrid environment with a modernized approach. It easily integrates with most B&R products for archiving purposes, including minor aspects of competitor vendor software like Acronis Backup.
The ease with which NetApp systems and its private cloud storage connected directly to the public cloud providers like Azure provides better performance and stability, with an extra advantage of strict compliance to data placement and security.
It offers a centralized management system that allows users to monitor and perform other tasks conveniently through laptops or mobile phones.
CloudBerry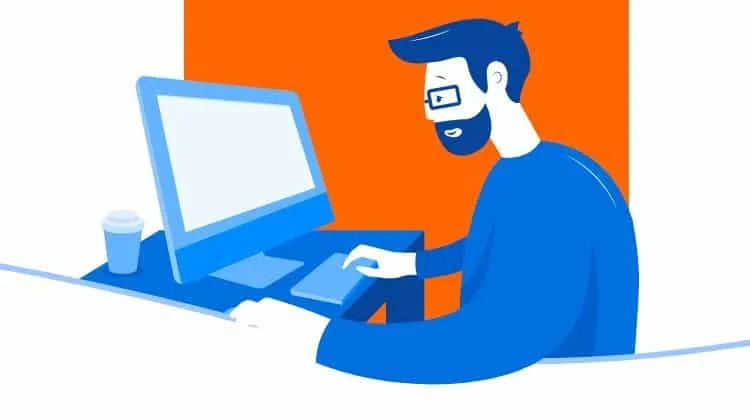 Cloudberry, now known as MSP360 is an excellent alternative to Acronis. It easily integrates with many public cloud services like Amazon web services and Google Cloud.
It boasts of a robust data backup and recovery to virtual machines in the cloud, with customer-controlled keys which allow end-users to undertake backup on Linux, Mac, and Windows operating systems effortlessly.
Users will enjoy the one-time low-cost pricing of Cloudberry, which starts at $27.00 per user and its free version. The cost element is reduced because of the system's capability to merge many files into a single archive before backing up. This helps in limiting the number of requests sent to the storage, eventually cutting down on storage cost.
Frequently Asked Questions about Acronis and Veeam
Question: Can I test Acronis and Veeam before buying on either?
Answer: With the thirty days free trial offered by both Acronis and Veeam, test and see which of the two is best suited for your business before you make your purchase.
Question: What aspect is most important when considering Acronis or Veeam as a data backup and recovery software?
Answer: This will vary from one business to another. The determinants will range from:

• The size of the company i.e. small or medium
• Ease of use
• Technical customer support available
• Recovery Point Objective against Recovery Time Objectives
• Data integrity
• Storage space
• Price tag
• The efficiency of the solution to protect your data
Question: Does either Acronis or Veeam maintain secure, end-to-end encryption during data backup?
Answer: While Acronis provides secure backup for your files through data encryption and the use of passwords, Veeam requires you to strip off this kind of protection before any backup can be done, otherwise such documents will not be covered.
Question: Between Acronis and Veeam, which one is better adapted to provide a back-up solution for a hybrid environment?
Answer: Veeam is your answer. It easily integrates with countless storage systems on the market with reliable functionality because of its ability to cover cloud-based platforms and a Hyper-V and VMWare.
Conclusion
As earlier mentioned, there are many considerations to make before deciding on the backup and restoration software you want to deploy. What is more important to you? Is it speed, price, data protection, or ease of use? Your answer will guide your choice.
Both Veeam and Acronis are highly effective in different industries within their niche markets.
To get the most of it, have clear objectives set against what is realistically deliverable from your backup solution of choice. Make use of the 30 days free trial to test which of the two is best suited for the environment you need to cover before making your purchase.
So far, Veeam has been the go-to solution for large companies, while small businesses have found Acronis to be more efficient, in terms of data protection and pricing. While the additional third-party virtual machines increase the cost of Veeam, it also allows for businesses to benefit from more flexibility and greater performance through software integration.
Let us know if this analysis has been a helpful guide to your next backup and restoration solution for your business.