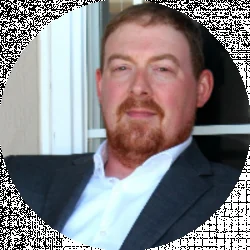 Latest posts by Justin Caldwell
(see all)
Before I get into my Rubrik review, I want to talk about some of the features you should look for in data loss prevention software.
Even though it's new to the world of data loss prevention, Rubrik is consistently mentioned as one of the best companies in the industry. Rubrik clients receive a significant range of data management services, along with a focus on protecting data, complying with federal regulations, and preventing ransomware.
Items to Consider for Data Protection Software
When selecting data protection software, there are some essential things to think about before making a final decision.
Two-factor authentication (2FA)
One of the most important features of data protection software is securing your information. With 2FA, you're doing just that. This security feature requires anyone attempting to access data to authenticate through a secondary method. Typically this is accomplished through a text message or email notification.
Continuous data backup
With continuous backup, your files are constantly being monitored for updates or changes. When this occurs, your solution immediately backs up the new copies. By continually backing up your data, you're reducing your overall bandwidth usage while also ensuring that your files are up to date.
Encrypted data transmission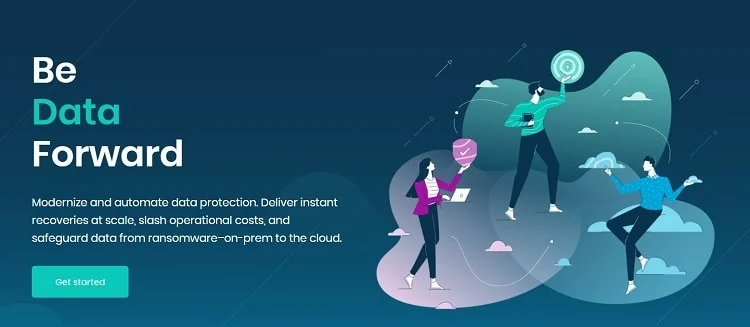 One of the best ways to protect your data against leaks is by encrypting all data as it exits the company network. This helps secure information when users don't take the necessary precautions. As a result, no matter how lazy some users are, no one will gain access to personal or private information.
Reporting
Another way to help mitigate risks is by creating reports. With standard reports, administrators can view how users access certain files, if data has been transferred or duplicated and what content has been backed up to external hard drives. Additional information includes overall success rates and frequency of backups.
Deduplication
One of the more common methods of reducing file sizes during backups is called data deduplication. Through this process, files are reviewed for duplicate data. If any duplicate data is found, it is then written over. As a result, companies are able to increase the speed of their backups while simultaneously reducing costs.
Protecting endpoints
This category relates to managing and protecting any external endpoints. This includes external hard drives, mobile devices, and USB flash drives. Administrators have the ability to give permissions to specific devices while restricting others. Additionally, they can monitor file transfers and block them if necessary.
Cloud protection
There is no shortage of cloud environments on the market, which is why it's important to have a solution that can protect your data no matter what service you're using. With this type of support, your assets are safe and secure in the cloud.
Regulatory compliance
Regulations in the data industry are becoming more strict, which means it's going to be harder to ensure data is shared, accessed, and used as it should be. Regulatory compliance ensures that these tasks are facilitated and managed appropriately.
Pricing
Like many other large data services, Rubrik primarily provides custom solutions designed to perform the way you need it. As a result, the site doesn't openly share its pricing schedule. However, when it comes to pricing, you'll have access to everything you expect to get from a data management service.
Included in its packages are ransomware recovery and protection, enterprise-level security, high-quality data migration, and effective cloud-based solutions. The nice thing is that Rubrik offers a complete demo of what they provide for users to review beforehand.
If you decide to move forward, you'll have to provide some business details, but the demo is a great way to see what you're going to get. To determine precisely how much it will cost to use Rubrki's services, you'll have to reach out to the company's sales team.
How Does Rubrik Work?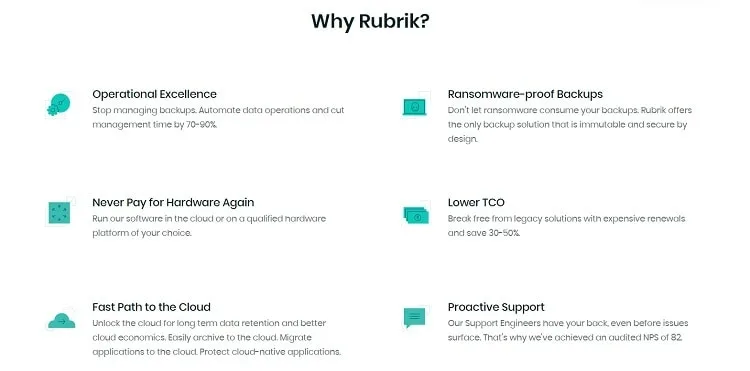 This is a loaded question since Rubrik tailors its offerings to each specific business. That means it's going to work differently for each company. But there are some commonalities that we can discuss, like an easy-to-use dashboard, the simplest way to protect your data, and the actions taken to complete specific tasks.
After your initial consultation with Rubrik, the team will start developing a data protection plan that works for you. When that's done, you'll be given access to the platform's management dashboard. With that access, you can begin to import information and data and start using Rubrik's API.
You can sort information by location, data type, and much more right from your dashboard. Administrators can create specific points to manage how often data gets backed up.
Plus, you can control where the information is stored and how many backups are kept. If necessary, you can store your backups in the cloud. Keep in mind, though, that these features will vary based on what your company requires.
Services and Features
A wide variety of features supports the data protection services that Rubrik offers. Here are a few you can expect:
Continuous data protection – With cutting-edge technology, Rubrik can log changes in real-time as they happen. This means your company can create entire backups at any time.
Data recovery – One of the benefits of continuous data protection is the ability to restore a complete backup if your system becomes infected with ransomware. Rubrik lets you start from the most recent clean version prior to the attack.
Information security – Data breaches can lead to catastrophic consequences, which is why information security is paramount. With Rubrik, a wide range of measures are taken to ensure your sensitive information and data are protected and secured against malicious attacks.
Customer Support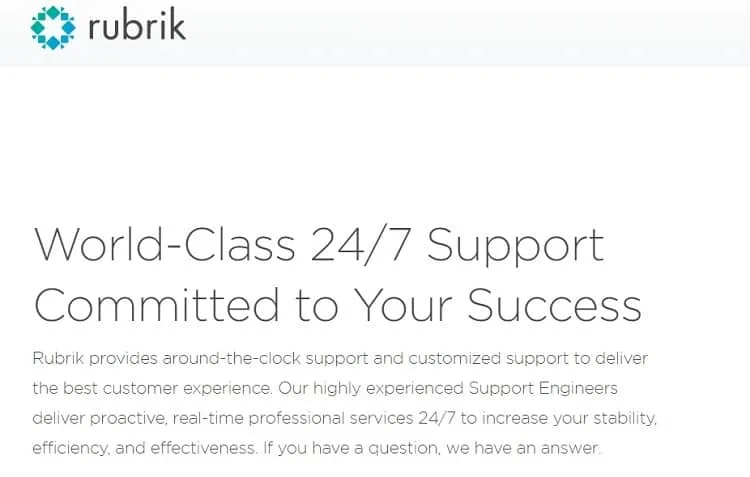 If you're looking for a company that will provide data backup solutions, you expect them to be available when you need support. Rubrik delivers in this regard as it consistently receives high scores in the customer care department.
Clients receive 24/7 global support simply by logging into their portal and selecting support. Additionally, Rubrik provides educational material so users can find their own way and learn about how the platform works as they go.
With Rubrik, you'll have all the resources you need at your fingertips so you can get the most out of your data protection solution.
Alternatives
Rubrik is one of the best data protection and loss prevention platforms on the market, but that doesn't mean it's the perfect fit for you. There are several alternatives available that may be better suited to what you and your company needs.
CoSoSys – Best for regulatory adherence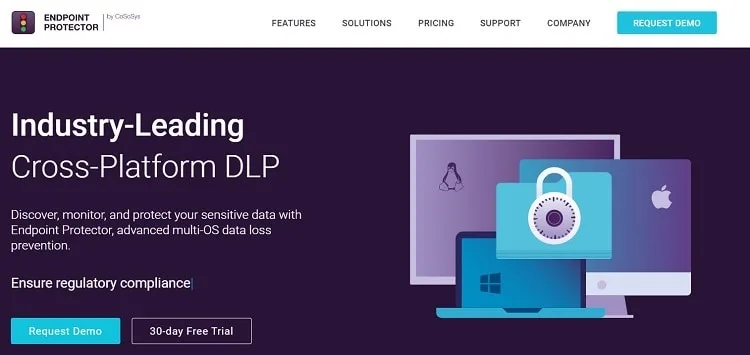 One of the most prominent features available through CoSoSys is its Data Loss Prevention (DLP) offering. This solution focuses on protecting and controlling important data from external breaches or unintentional leaks. However, the thing to keep in mind is that the loss prevention solution is not a backup service.
It provides a company with a way to identify, scan, and define information and data kept on mobile devices, laptops, PCs, external hard drives, and USB drives. So if your business deals with a lot of sensitive data – like finance, media, and healthcare – you might want to consider checking out CoSoSys.
With this type of protection, your business can create its own rules for what data to keep secure. One drawback to CoSoSys is its customer support, which only offers an email ticketing system. This isn't as bad as it sounds, though, since the company is in the business of protecting and managing data and not recovering it.
Code42 – Best for securing private information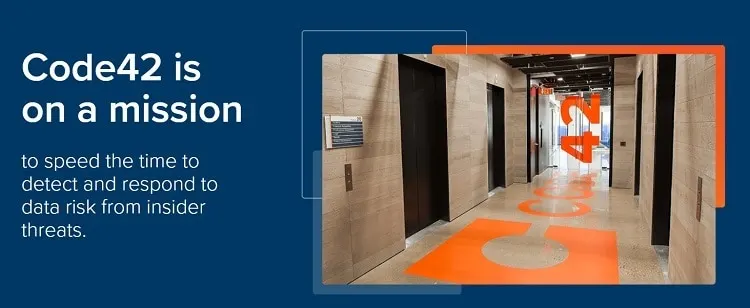 Code42 is a business that offers security against threats that come from both inside and outside your company. For example, if you're a business that regularly deals with sensitive information, you need to take threats from within the company seriously. Intentional leaks and theft from within organizational walls are on the rise.
As a result, it behooves a company relying on proprietary data to do everything it can to protect it. With Code42, you can choose from various plans that include services for mitigating risk and protecting data.
These solutions intend to monitor and control who has specific access to information and data. Code42 wants to keep data protected against modification or deletion.
Code42 is more than just risk detection. The company also offers an intuitive backup and restore service. With this solution, Code42 monitors your system for file changes and creates backups accordingly.
This backup solution supports versioning, so you can quickly and easily find the appropriate files no matter where there are on your system.
If you're planning on moving to a more remote format or your business supports sensitive user data, Code42 is an excellent choice in the data protection market. It's a great way to manage and mitigate risks while addressing threats before they happen.
Acronis – Best for virtual platform support

If you need a solution that supports a wide variety of both virtual and physical platforms, Acronis is the way to go. You'll get support for standard operating systems like Linux, macOS, and Windows. However, Acronis offers a simple integration package that supports Oracle VM Server, Citrix, VMWare, and many others if you need other virtual platforms.
However, the company's cloud storage options are separate from its data backup solutions, so you'll want to plan accordingly before you pull the trigger. Still, Acronis offers a bevy of features that help speed up and facilitate your recovery processes.
One example of this is Universal Restore, which gives your business a way to restore Windows or Linux platforms to different hardware. Another option is Acronis' Instant Restore, which is ideal for creating backups as virtual machines, which cuts down on your recovery time.
Something to keep in mind about Acronis is that it's one of the more costly options on the market. However, it works flawlessly if you need to back up multiple servers and workstations. If you do have the budget, you'll get top-notch quality and service from one of the best data backup solutions in the industry.
Carbonite – Best for startups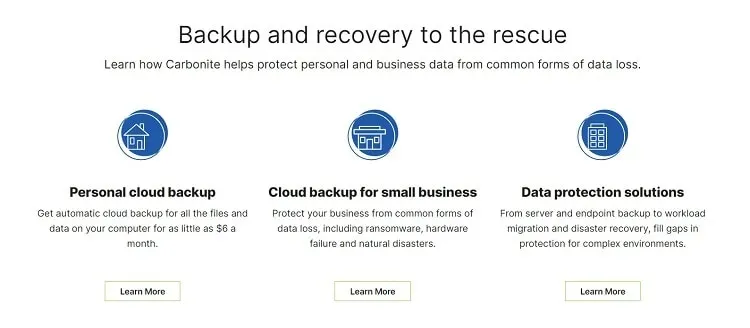 Carbonite is great if you're a small business that needs to know exactly how much something is going to cost before you spend a lot of time on demos and test drives. You'll get cloud backup protection for your servers, workstations, external hard drives, laptops, and more. (Read our full Carbonite review)
It's straightforward with its pricing model, which is really helpful if you're just starting out.
Even though Carbonite is intuitive and simplistic, it has plenty of features that are worth your while. For instance, Carbonite Recover and Carbonite Availability both offer a way to switch between a cloud-based and physical backup quickly. 
As a matter of fact, it's such a smooth process that many Carbonite users say they don't even realize the move has occurred.
There are complaints that backups are a little slower than Carbonite's competitors, but if you're doing your backups during off-peak hours, it's not much of a problem. Pricing is perfect for small businesses, as cost increases occur every 100GB.
Actifio – Best for data-centered businesses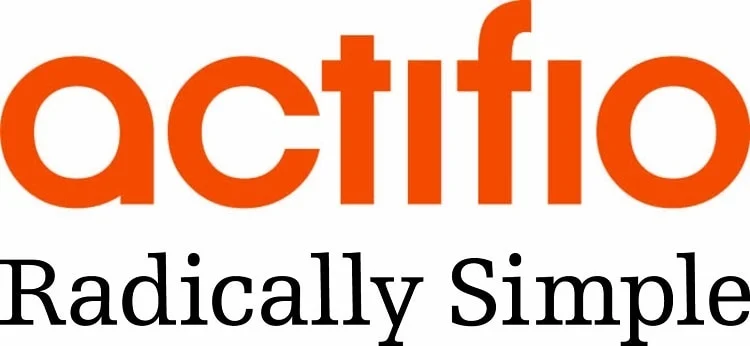 Last on our list of alternatives is Actifio, which is a data-driven protection company. The stated mission of the company is to help other businesses that are truly data-centric. That means its products are geared heavily toward databases and data-centers like SQL, Azure, Oracle, and AWS.
When it comes to backup and recovery solutions, Actifio has chosen to focus on creating ways to minimize the amount of time it takes to recover data. It does this through hybrid storage services that remove the need to create full backups constantly.
Through the use of long-term data retention, public cloud infrastructure, and creating high-volume databases, Actifio is able to perform secure and quick backups at a moment's notice.
If your company is in the market for a traditional, modest backup, Actifio might be the option for you. Actifio offers a business model that focuses heavily on data, which means if your business can't afford downtime and regularly needs to create duplicates and backups of large databases, Actifio has what you need.
FAQs
There are plenty of questions surrounding backup and recovery solutions. Here are some of the more commonly asked ones.
Question: Is data backup the same thing as data protection?
Answer: While these two features are an important part of keeping data secure, they are not the same thing. Data protection is referring to the services and features that protect data from theft, deletion, exposure, attacks, and internal leaks.
Other data protection services might include managing how files are moved and copied, monitoring sensitive data, and ensuring only appropriate administrators have access to specific information. Data protection is the way a solution responds to securing information against corruption and deletion
Question: Is my business compliant if it uses a data protection solution?
Answer: Not necessarily, but data protection is a very helpful tool. Compliance is a complex and complicated task, especially since different regions and countries maintain different regulatory requirements. It's important to comply with these regulations, as failure to do so can lead to significant fines.
Using data protection won't guarantee compliance, but it can make it much easier to address specific regulations. Many businesses offer the products and services needed to ensure your company is adhering to the appropriate regulations.
Question: Does my businbess need a lot of data protection?
Answer: The answer to this question is going to depend on the type of business you have and its objectives. If you're a data-centric business that uses a lot of data, it probably makes sense to find a solution that offers the features you need to ensure safe and secure information.
These kinds of services are ideal for driving company growth. However, keep in mind that they can be expensive.
On the other hand, if you only need to store data and recover them in the event of an attack, then you'll probably be okay with something less sophisticated. Something simple and easy to use will be your best bet. Keep in mind that many data protection services use a sliding scale, so the more often you need to perform a backup, the more you're going to get charged.
Does Rubrik Get the Job Done?
When you consider everything, Rubrik is a company that deserves the reputation it has earned as a reliable data protection service. You'll get high-quality services, which include data loss prevention, migration from physical storage to the cloud, highly secure storage for private and sensitive information, and recovery in the event of a breach or attack.
You'll get all this and excellent customer service. It's easy to start using Rubrik, and its dashboard is intuitive and easy to navigate. Rubrik is definitely a data protection service worth considering, especially if you need to protect sensitive data and information.
See how Rubrik compares to other popular software on the market: