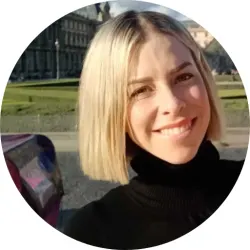 Latest posts by Jodie Chiffey
(see all)
Today, we'll analyze Rubrik vs Veeam to determine which option will serve your company better.
We have compared Rubrik and Veeam with other backup products in our previous articles and delved into what sets them apart from the other products on the market.
Related: How to Find the Best Data Backup Service
Both Rubrik and Veeam offer data backup, facilitate recovery after a disaster, analyze and manage data across the various infrastructure and keep your organization running smoothly.
We can't stress enough the critical role data backup and recovery software has after a disaster. Imagine if you were to lose all your clients' contacts and revenue information. You'd be faced with the option of either closing down or starting from scratch!
Let's start by comparing what sets Rubrik and Veeam apart.
Main Differences Between Rubrik vs Veeam
The main differences between Veeam and Rubrik are:
Rubrik can easily be deployed on Premise, Cloud Hosted, or via an open API, whereas Veeam is majorly deployed on Cloud Hosted and On-Premise.
Rubrik is highly efficient in small businesses and those just starting, whereas Veeam has gained industry experience to serve customers across the board.
Rubrik offers a policy-driven stand-alone platform with efficient data recovery, cloud mobility, governance, and rich in compliance, whereas Veeam software services are available to all businesses irrespective of their location because it offers protection for SaaS, public, hybrid, and multi-cloud as well as physical systems.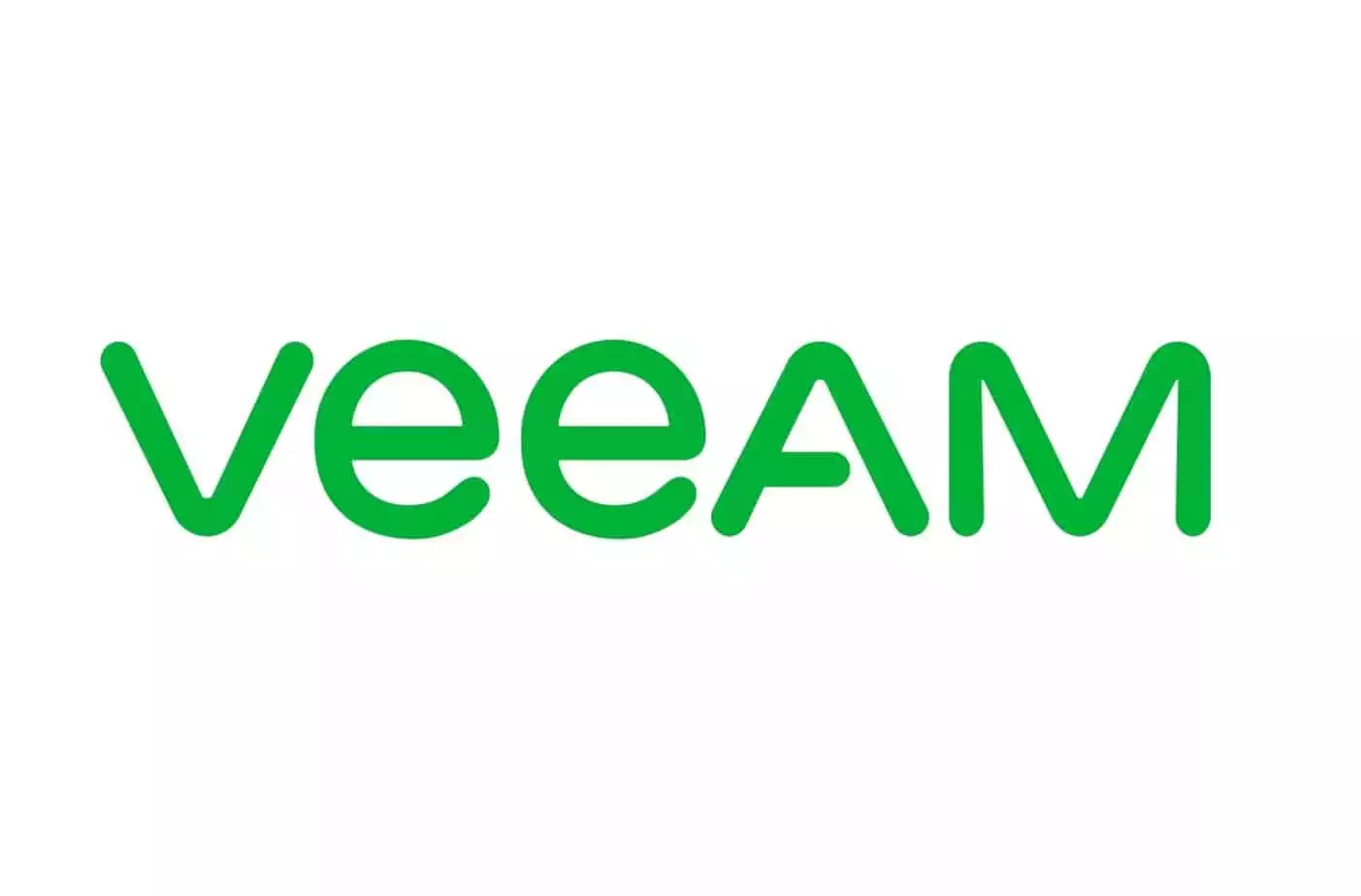 Exploring Rubrik and Veeam features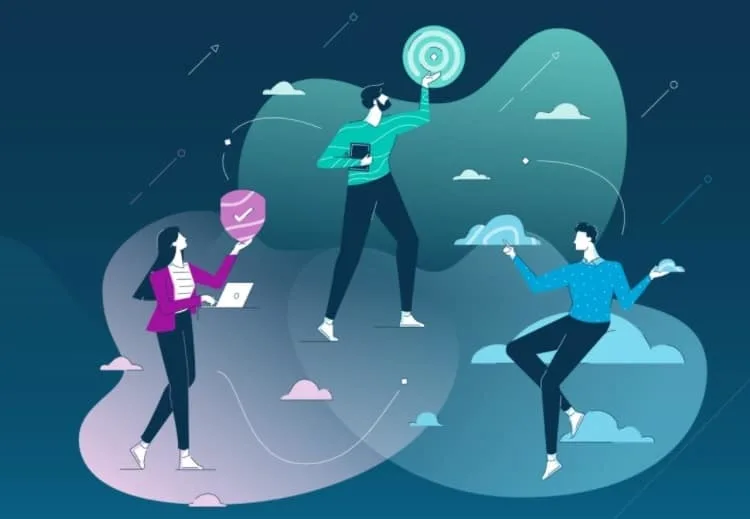 Product Features
Rubrik has unique product features like backlog, backup scheduling, continuous Backup, Encryption, incremental backup, Remote Server Options, and Secure Data Storage whereas Veeams' key attractions are Remote Server Options, Secure Data Storage, and Web Access / Recovery.
Business Continuity
Rubrik facilitates a backup log and Continuous Backup to ensure that you get right back into action after disaster management. It also ensures that your data is backed up as you work so that you do not lose any critical files in case of an incident.
Veeam Availability Orchestrator is designed to enhance DR and facilitate business continuity for its customers
Backup and Restoration Speed
Veeam has improved to include Veeam Availability with the function of allocating workloads to both physical and virtual environments, thereby increasing the speed of data recovery.
Cloud backup and storage have eliminated limitations posed with controlled storage space which increases a business need to spend extra for additional storage space.
Disaster recovery
Rubrik's global search capability enables customers to quickly access and recover VMs, files, and applications for their end-use without data rehydration needed, whereas Veeam Availability Suite has robust support, failback, fail-over, testing, and reverse safety which is essential for businesses recovery.
Rubrik's' has been praised for its live mount feature that allows users to undertake DR testing within a copy of the main system, thus reducing complexities
Hyper-converged Backup
Veeam comes with data security with full-spectrum recovery for the hypervisors, which guarantees protection for VMs, applications, and data, with a quick recovery for VMs and recovery of important applications.
The Rubrik Polaris meanwhile leverages its unified records system to avail your data from anywhere in the globe with an additional NoSQL designed to efficiently manage your data through its Rubrik Mosaic feature.
Data Management
Rubriks' deduplication feature allows for better space management as it removes duplicated data, thereby reducing storage cost without any effect on the continuous data backup.
Rubrik provides an updated actionable analytical report from physical and VMs as well as monitoring services to help end-users navigate a disaster recovery whereas Veeam also appreciates the need for an intuitive and interactive report which complies with rules and regulations.
Scalability
Whereas Veeam is known to be stable and scalable, Rubriks' robust architecture dominates with infinite scalability.
Rubrik vs Veeam – Customer Support

Veeam has invested inefficient customer support by the web-ticket system, use of e-mail, and 24/7 UK-based telephone support which ensures you get assistance instantly.
Rubrik support team efficiently follows up on each raised request to its proper conclusion, being available 24/7 across the globe and offers a with rea-time to businesses.
Veeams support teams' goal is to offer prompt assistance, earning them a 93% user satisfaction score whereas Rubrik has taken advantage of their tunnel option which is independent of the webEx to be effective earning them 99% user satisfaction.
Comparing Rubrik vs Veeam – Pricing
Rubrik believes each business is unique and only offers a price after a demo and a quote request whereas, with Veeam, users get to know upfront what to add to their budget with their annual subscription ranging from $157 to $1,181.25, depending on the nature of your business.
Users can also benefit from their 30days trial period before making any commitment.
Rubrik vs Veeam – Ease of use
Veeam has straightforward and stable software that seamlessly integrates with other applications with a great up-to-date system, whereas Rubrik has perfected its art of capacity expansion to accommodate large data without downtime.
Veeams simple user interface makes it a breeze to set up and configure even for individuals without vast IT skills, whereas Rubrik has created a flexible user interface with the simplified day-to-day management of data.
How do Veeam And Rubrik rank on market share reports?
Rubrik has found a niche in financial institutions, legal, healthcare, and service industries
which have raised its market share to 0.36%. Being a recent entrant to the market, this is pretty impressive.
Veeams 3,032 current customers have lifted it to a 2.98% market share with the company announcing a 22% growth for the year 2020. Industries that are critical to Veeam's growth include Information Technology, software, Information services, and consulting sectors.
Rubrik reached over 200 clients by the year 2021 spending over $1M on its data backup and security solutions with a customer base of over 3,200 globally.
Rubrik
Pros
Customer-centric, making improvements constantly to meet any rising limitations.
Scalability is enhanced due to the ease with which you can add nodes to increase capacity.
Fast and efficient server restoration due to its option of cloud adoption.
Cons
Has not been tested long enough since the entry into the market.
AWS Integration is not comprehensive.
Could use some improvement on the ransomware protection.
Takes longer than the standard 999 days for the retention of SLA
Pros
Easy data access across the globe because of its cloud connect capabilities.
Prompt and fluid integration and VM recovery and files availability due to its virtualization feature.
Has an offsite backup solution, easy to restore in case of a disaster or file corruption.
Automated most of its backup process limiting human error due to less human interruption with the software.
Easily verifies the validity of data.
Cons
The additional licensing required increases companies' overhead costs.
Eliminating encryption and the use of passwords during backup and recovery exposes the data to the risk of ransomware and other disasters.
Needs to update its system to cover mobile phones to cover the dynamic nature of the data security industry.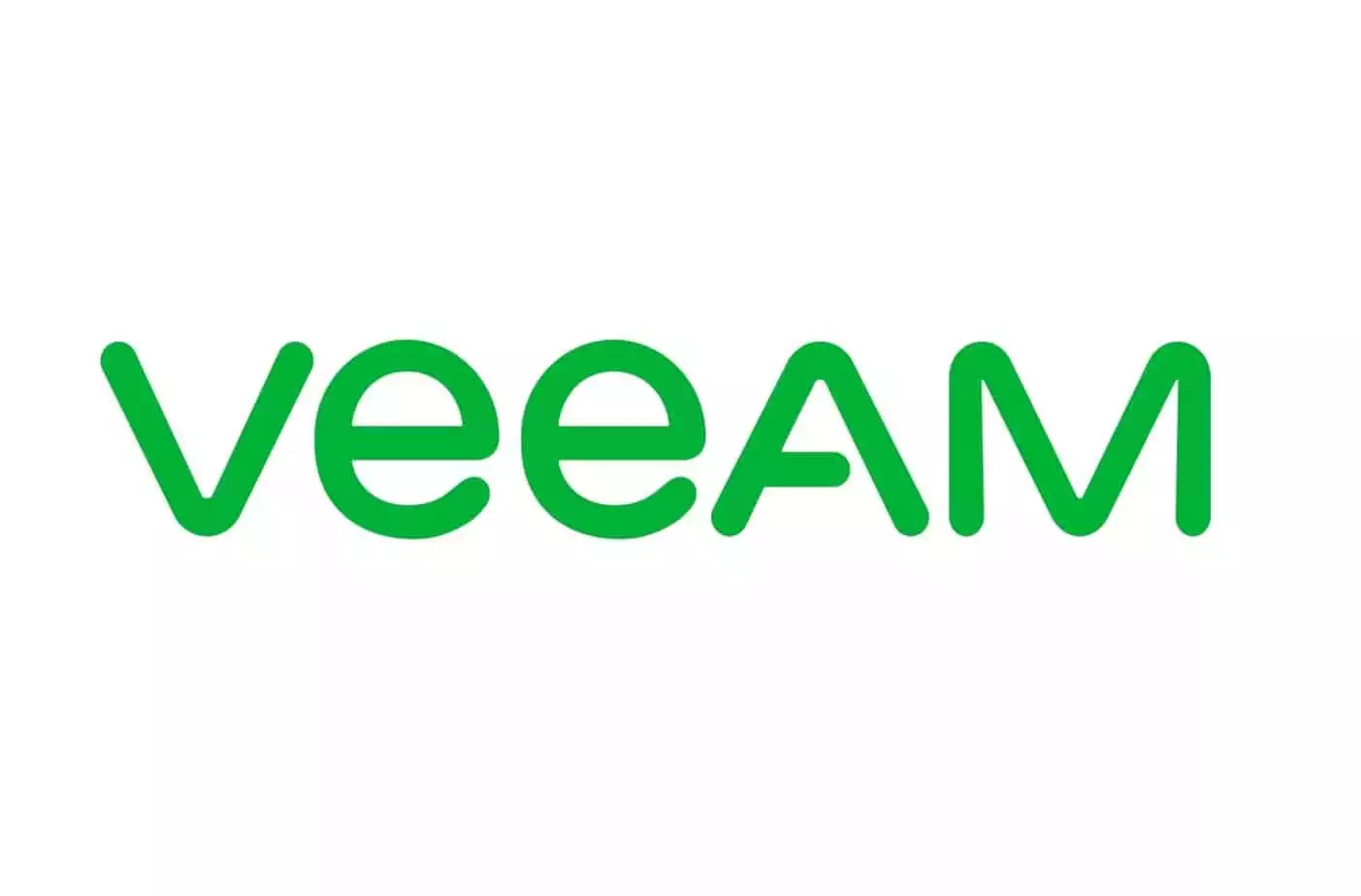 Are there any Alternatives?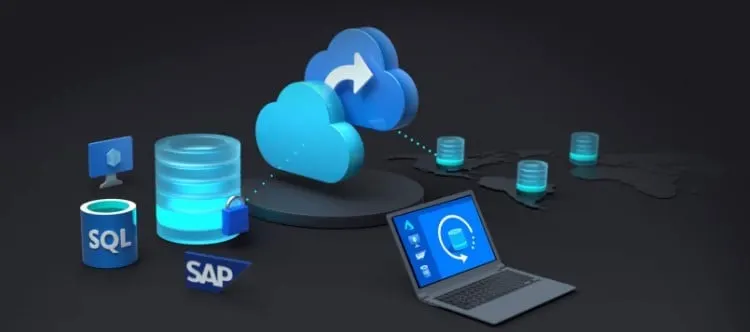 If you are looking for an alternative to Rubrik and Veeam then Microsoft Azure Backup will wow you! Packed with endless resources and integration options, you will interact with simplified, scalable data protection and management under one roof.
Azure backup has numerous features such as data encryption, compression, deduplication, cloud backup among others. It also boasts of a global data center providing dedicated service and protection.
Users are majorly happy with its simple user interface and the fact that it decompresses data automatically and at a fast speed.
Azure backup has an added advantage of global coverage by Microsoft, giving users the ability to blobs overseas for purposes of data privacy compliance needs.
Azure backup uses an incentive of the free trial before you choose prices that range from $29 per month. Please note that the price is mainly for customer support access rather than the product itself.
Azure Backup | Microsoft
A centralized backup service and solution to help protect against ransomware.
Check Price
We earn a commission if you click this link and make a purchase at no additional cost to you.
IBM Spectrum Protect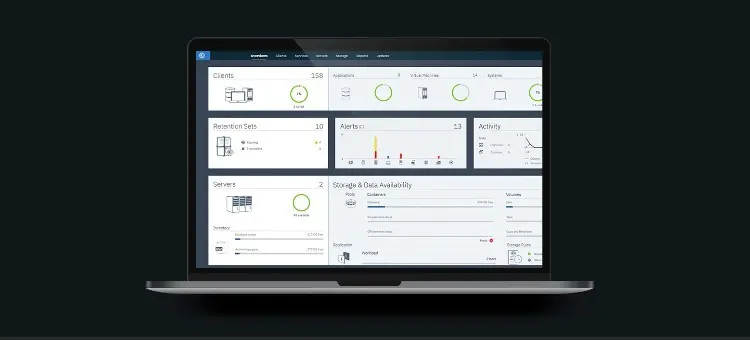 One of the most trusted, for the protection of data in multiple environments such as physical, virtual, cloud, and software-defined is IBM Spectrum Protect.
If you wish to save on cost but be assured of the same protection level, IBM Spectrum Protect offers Multi-workload protection thus reducing the overhead cost through unified data protection within different environments and applications.
IBM Spectrum Protect.
Other advantages include high scalability, efficient Storage, Cyber resilience, affordable data retention cost, and global network coverage.
If that isn't enticing enough, consider the plethora of resources at your fingertip. You can also access a free trial or request a demo to see if they are a good fit before requesting a quote.
You can choose your preferred package from their two licensing packages starting from $60 for a Monthly License and Perpetual License starting at $2,000.
Barracuda Backup

Barracuda Backup offers a friendly, cheaper data backup and cloud storage. Adopted by the Information technology, computer networking, Automotive, and Educational management sector, Barracuda Backup is an alternative worth exploring.
It is well packed with desirable features on compliance, management, and compatibility making it easy to adapt for different business types. It also has reliable customer support and learning resources to help you navigate the system.
It also boasts of wide deployment options like On-Premise, Saas, Microsoft Azure, Amazon Web Services making it an attractive option to small and large businesses.
With slightly over $3000 you can get yourself a storage capacity of up to 4 Terabytes. It's not very clear however on the actual pricing and you are likely to get a custom quote after you enter details to evaluate your needs
Frequently Asked Questions about Rubrik and Veeam
Question: Between Veeam and Rubrik, which one is the right one for my business?
Answer: Your choice of either Rubrik or Veeam will depend upon the different end goals you have. However, Rubrik works great for small, medium-sized businesses and those just getting started, whereas Veeam will give you a good return on investment if deployed in small, medium, and even large businesses.
Question: Between Veeam and Rubrik, which one is better suited for the virtual environment?
Answer: Both Rubrik and Veeam perform well in virtual environments. However, Veeam was designed for the virtual environment. It seamlessly integrates with VMware and Microsoft for improved visibility by automating and control of its virtual environment.
Question: What makes Veeam expensive?
Answer: Veeam does not cover backup and recovery services under one umbrella. It depends on the other third-party vendors to add on their products to enable a complete sequence for backup. Third-party products require additional costs over what you already pay for Veeeam services. The more add ons you need, the more licensing fees you spend. This pushes the overhead cost up.
Conclusion -Why Pick One For backup-and-recovery Over The Other?
Rubrik and Veeam are quite the competitors with amazing delivery for the backup and recovery category. For you to settle on one and not the other, you need to determine your priorities and business needs.
Considering that Rubrik is fairly new on the market, it strives to remain relevant by offering value to its customers. features that are relevant to the dynamic environment of data backup and recovery. Thanks to their execution on customer feedback, they are constantly adding new features.
Another considerable point is the fact that they have extensive customer support eager to walk you through your challenges and are available 24/7. This kind of support is critical to businesses just getting started and could use as much support as required.
Veeam however has been in the industry and seems to be improving by rolling out protection to the physical environment besides the virtual one.
They have stood the test of time and their stability is unparalleled. So if you want a more stable and time-tested product, Veeam is your go-to software.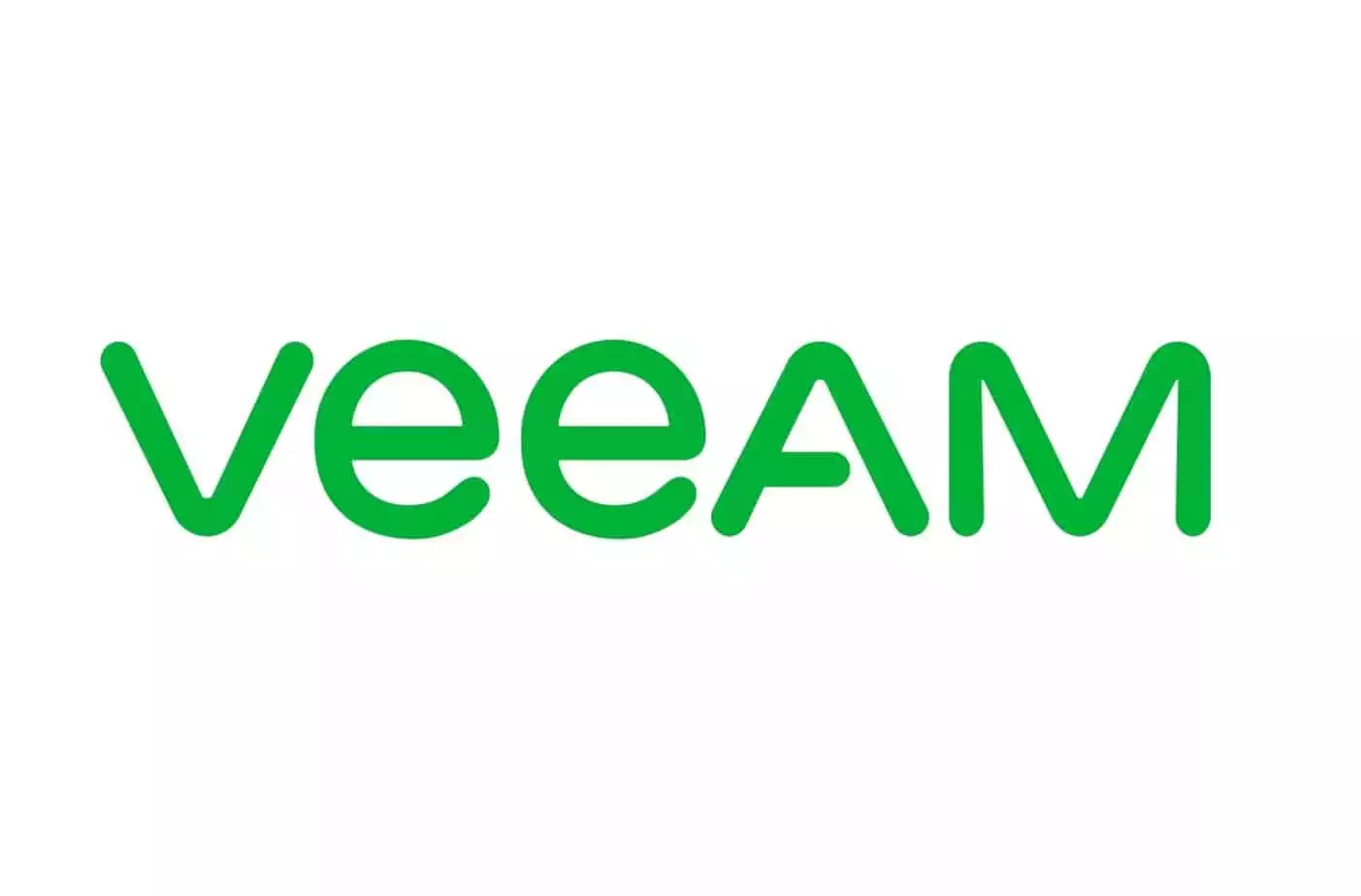 If you enjoy this article, have questions or suggestions, please comment below to let us know.