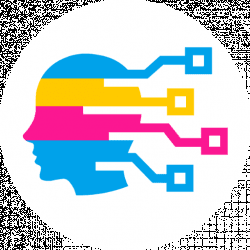 Latest posts by Digital Guyde Team
(see all)
In the late nineties, it seemed that only the nerdiest of the nerds even knew what Linux was. At that time, it was a mostly command-line driven operating system that required a deep understanding of Linux architecture and hours spent learning how to work in the BASH shell.
But oh, how the times have changed. With the advent of Ubuntu, people could enjoy a system that was easily configurable via the GUI and enjoy tons of free software; it was the complete opposite of having to purchase Microsoft or Apple applications and operating systems.
In the beginning, there were only a handful of different Linux distributions, but now there have been forks of forks, and tracing branches of the tree of Linux distributions is maddeningly complex.
The core Linux code was reshaped and refashioned in ways that simply weren't predictable in decades past. Now Linux has been used as the foundation of Android, Kodi streaming boxes, and so much more.
What I find most exciting in this era of Linux, however, is that there are distributions hand tailored for the purposes of setting up a streaming media server or HTPC.
Tools like GNUMP3d and AtoMiC Toolkit offer foundational packages and tools to help build streaming media servers, and they're readily available and simple to install, even from the command line.
Today we're going to take a look at the best Linux distributions for setting up a media server. Let's take a closer look starting with Ubuntu Server Edition.
Ubuntu Server Edition
The latest and greatest stable Ubuntu Server Edition is 18.04 LTS, and like every other Linux distribution, it's completely free to download and use. I wanted to include Ubuntu Server as the first best media server for three reasons: it's free, it's easy to download and install, and it's easy to use. Whether you're a seasoned veteran or a Linux newbie, Ubuntu is often perceived as a perfect harmony of power and ease of use.
It's simple enough to use that a beginner could get by using the GUI, while still having the underlying Linux features that would allow a Linux power user to take full advantage of the BASH shell. You will, however, need to install some additional components, which is common with most new Linux distributions. In my opinion, the modularity and flexibility of Linux systems is part of their core strength.
More specifically, you'll need to install the HTPC Manager, which is also free. There are several methods with which to install HTPC Manager on your Ubuntu server, but you may be interested in the AtoMiC ToolKit method, but be aware you'll have to first install the AtoMiC Toolkit before proceeding to the HTPC Manager installation.
OSMC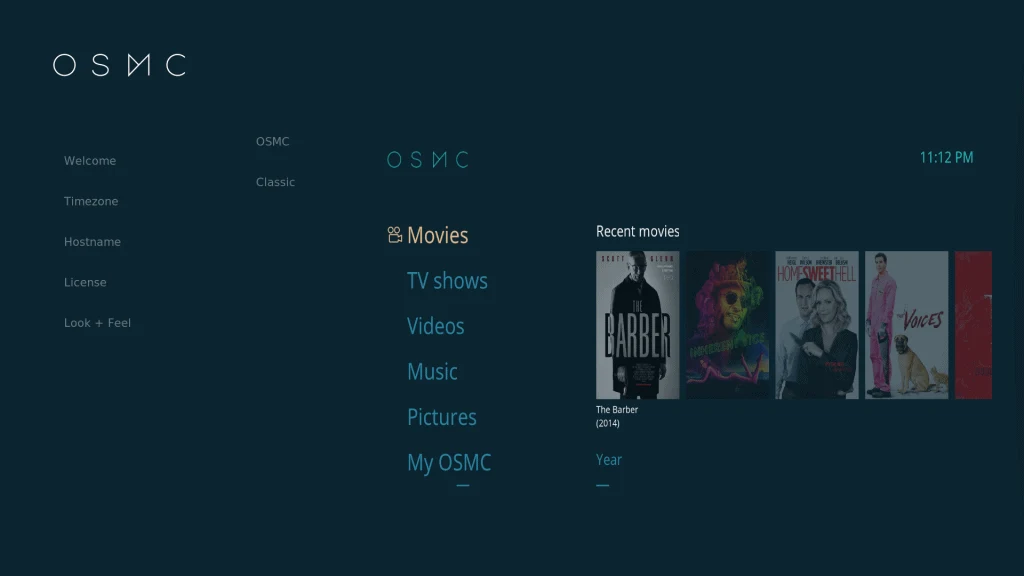 If you're into media streaming, then you're likely already aware of Kodi. Yet many die-hard media junkies aren't aware that Kodi, which is now open source, originally started as a descendant of XBMC (Xbox Media Center). OSMC, which stands for Open Source Media Center, is essentially a streamlined version of Kodi that was intentionally designed to be fast and lightweight.
I absolutely adore its sleek and uncluttered interface, which is intuitive to use because it follows a standard media center layout with items grouped into categories such as Movies, TV shows, Videos, Music, Pictures, and is sortable by Year, Genres, Actors, and Directors. Kudos to OSMC for making it easy to navigate and find the content you want.
It can, of course, support all the mainstream media formats, and even some more obscure ones too. But be aware that even though it utilizes Linux under the hood, it was designed for products like the Raspberry Pi, Apple TV, and the Vero, which is OSMC's flagship hardware product.
Sabayon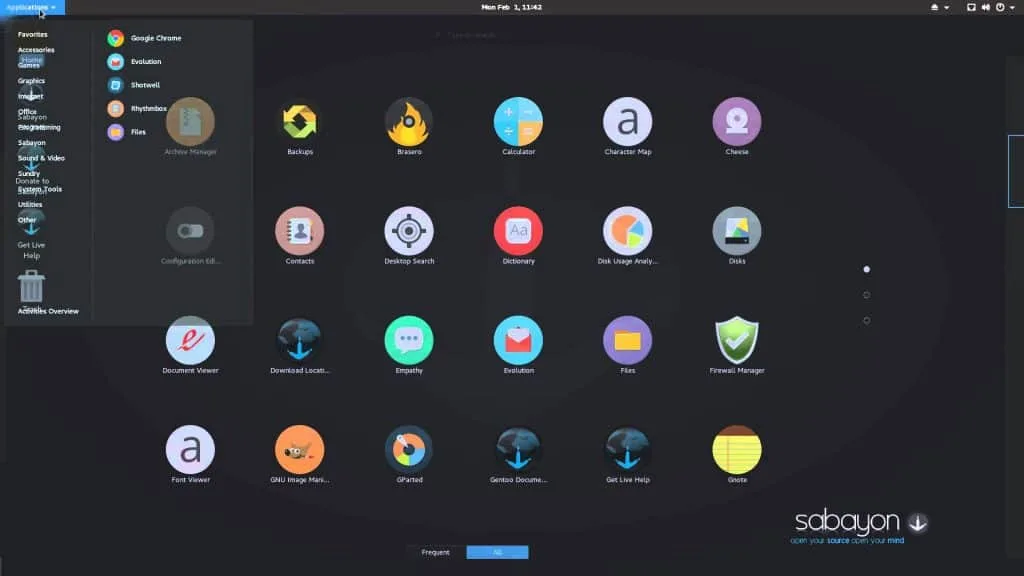 Sabayon is a bit of an oddity in the Linux world but is still nonetheless a good choice for an HTPC system. This distribution is nowhere near as mainstream as a desktop operating system like Ubuntu, and quite frankly, Gentoo Linux distributions were very finicky in the past. They had a reputation for being extremely difficult to work with unless you really knew what you were doing, as opposed to distributions like Linux Mint and Ubuntu, which cater to the average user.
One of the goals of this distribution, however, is to simplify installation and set up in a similar manner to Ubuntu by offering a wide variety of default application packages.
That way, during setup, you simply cherry pick the packages you want to reduce the amount of setup time needed after the install. Included software includes traditional media players, VLC, Kodi, Totem, and more.
Altogether, it's software packages and simplified usability make it a competent HTPC alternative. It even comes with video editing software like Pitivi. If you want to try out a new distribution and feel comfortable in a Linux environment, Sabayon is an interesting choice that's streamlined for fast performance and comes with loads of extra software extras.
LinHES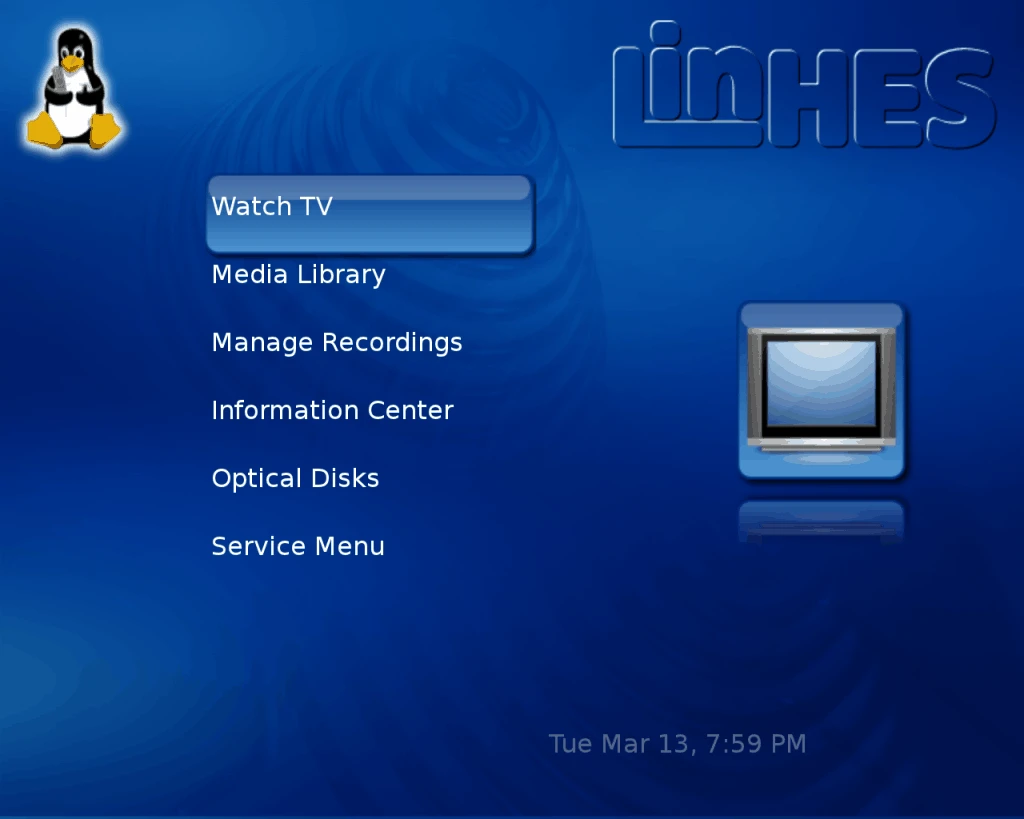 LinHES isn't my personal favorite, but it has garnered favor from Internet communities – and for good reason. It's a lightweight Linux derivative that was specifically designed for home entertainment.
Personally, I think the interface is a little clunky and needs an overhaul, but I suppose that's not the point of HTPC software. Instead, I suppose the real thing that matters is how well it plays multimedia content.
LinHES stands for Linux Home Entertainment System, so it's only natural that it's included on this list. It's also worth noting that this distribution is a child of MythTV (Linux systems often go through generations and are interrelated due to their open source nature). Also, this version boldly claims that it only takes twenty minutes to install it on a new device, which is a godsend if you've ever been stuck babysitting an installation that took hours. Take it from me: long installation procedures are not fun.
And it comes loaded with features hand tailored for HTPC enthusiasts. Not only can it stream media from Internet sources like any other HTPC program, it also has tons of television features. Some of the highlights of its long list of features include the ability to watch and record live TV like a DVR, the ability to pause live TV, support for all the mainstream video formats, a jukebox feature, and more.
OpenELEC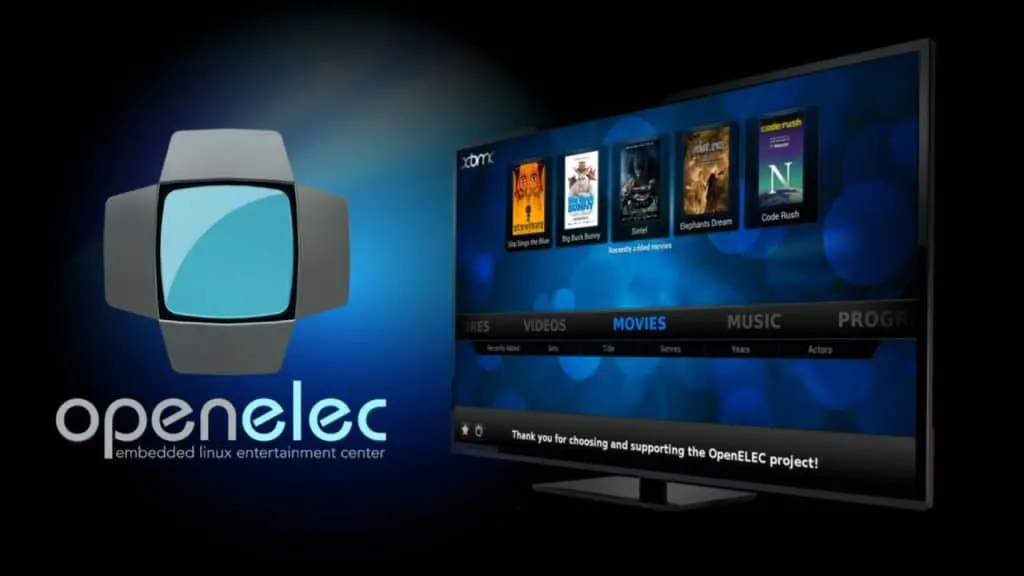 Last but not least is OpenELEC, which is another extremely lightweight Linux distribution designed with media streamers in mind. However, note that this distribution has the caveat of only being able to run on media streaming boxes as an embedded system, like the Raspberry Pi 1 & 2. It does have a similar look and feel of your typical Kodi (or other builds) of media streaming software. It seems that they have all copied the basic framework of each others' interfaces.
Nevertheless, it too comes with a wide assortment of television-centric features, and not only allows you to watch live TV but record it as well. You can also organize media into libraries and track related information such as fan art and subtitles. It also comes with image features as well, with help organize photos into a slideshow for simplified viewing.
Furthermore, OpenELEC supports all the latest audio formats and includes an audio menu in the interface to help organize music and display album covers. Last but not least, note that OpenELEC is modular, and, like many different Kodi builds, can take advantage of add-ons for added functionality.
Plain Vanilla Ubuntu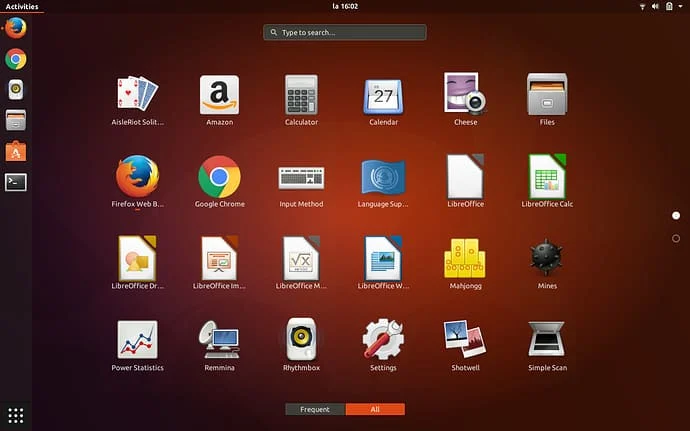 The last alternative I wanted to mention is the regular desktop version of Ubuntu. If you don't want to mess around with the server version because you've never set up a server in your life, then you can easily leverage regular plain-old Ubuntu software and turn it into an HTPC server. If you're opting for Ubuntu because you're looking for something easy to set up, then I would highly recommend the Atomic Toolkit.
User-friendly Ubuntu paired with the Atomic Toolkit, which only requires one line of code (or none at all if you visit the GitHub page via a web browser) from the command line, will help you install an entire collection of packages in an automated manner.
Atomic Toolkit allows a user who may not be all that technically inclined to simply select a package and choose one of five operations: install, uninstall, reset the password, update, and backup/restore.
The software included in the toolkit (Sick Beard, BitTorrent clients, HTPC Manager, etc.) is designed to automate the process of downloading torrents and Usenet files so that your media library is updated with new content as soon as it becomes available. It's both a free and a hands-free way to enjoy content without setting up an entire server.
Final Thoughts
There has been an explosion of video streaming solutions in the last five years, and there are more ways than ever before to obtain and enjoy your favorite movies, music, and television shows. If you want to use Linux to set up an HTPC or streaming media server, I would recommend starting with one of the aforementioned options.
Further Reads