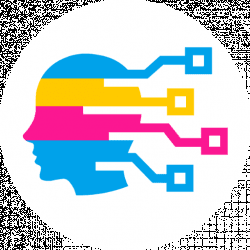 Latest posts by Digital Guyde Team
(see all)
The politics of Hong Kong are tangled to say the least, and their connection to China is difficult for most to fully understand. It is often oversimplified with the expression, "One country, two systems." As such, the future of digital censorship and surveillance initiatives is uncertain.
Currently, Hong Kong, for the most part, doesn't heavily censor the Internet, with exception to mainstays like child pornography and the criminal distribution of pirated media.
Nevertheless, it's still a necessity to connect to Hong Kong's Internet infrastructure with a VPN tunnel, or your privacy and data could easily be violated. The problem is that there aren't true geographic boundaries on the Internet.
When you access any resource on the Internet, your data could be sent halfway around the world and pass through dozens of countries before being sent back to your computer.
ISPs, governmental agencies, and your common garden-variety hackers could be snooping through your data. Do you really want to risk letting your personal information fall into malicious hands?
The good news is that a VPN tunnel will easily safeguard your data with encryption, and even hide your computer so third-parties can't see you online. Let's take a closer look at the best VPNs for Hong Kong.
ExpressVPN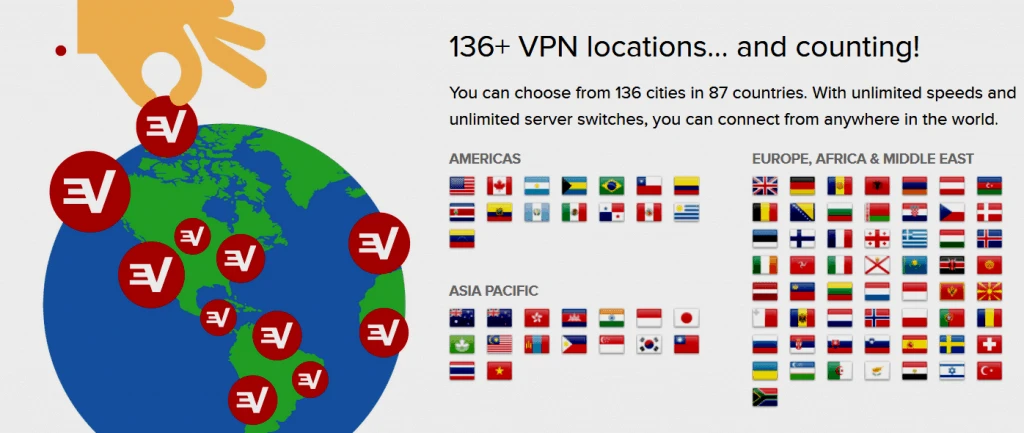 ExpressVPN is the best solution for Hong Kong for several reasons. Naturally, ExpressVPN does host servers in Hong Kong, and it is well-known for fast and reliable connections. ExpressVPN does like to claim that its the fastest VPN service, which is a claim frequently made by just about every other VPN service. Nevertheless, ExpressVPN does actually host fast connections, and gives users the options of connecting with OpenVPN, L2TP, or PPTP.
There isn't a free trial, but there is a 30-day money back guarantee, which gives you an entire month to decide if you're satisfied with the service. Plus, ExpressVPN hosts servers in more countries around the world than most other providers. To date it hosts servers in over 94 countries including Hong Kong, and it does allow P2P traffic, making it a great choice for Bittorrent users.
There is no such thing as a perfect service, though. In my opinion, the largest drawback is that it's a little pricey. A monthly plan costs $12.95 per month, though an annual plan only costs $8.32 per month. Check out the latest rates here!
I also didn't like the fact users can only connect up to three devices simultaneously, but it's more than enough for an individual.
Last but not least, note that it's based out of the British Virgin Islands, so you don't have to worry about an overly nosy government trying to sequester ExpressVPN into forfeiting records of customer transactions; and it doesn't keep any logs of users' activities either.
PureVPN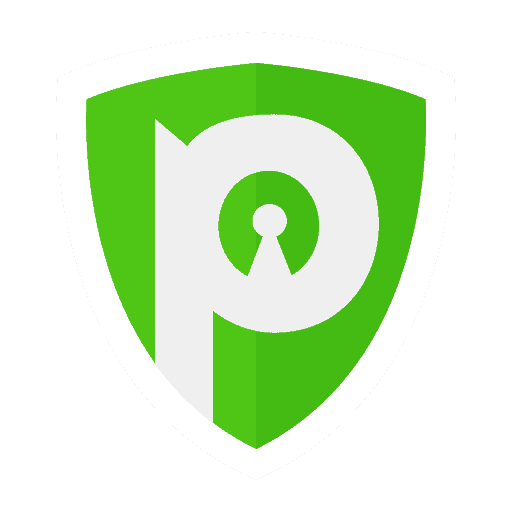 Following ExpressVPN, PureVPN is the next best alternative. This company is actually based in Hong Kong and has a network that's much larger than average with servers in over 121 countries around the world.
PureVPN boasts over 80,000 IP addresses and provides industry standard AES-256 encryption. Furthermore, this service is available on all the major platforms, including Windows, Mac, Linux, Android, iOS, Blackberry, Routers, Google TV, Apple TV, Roku, Xbox, Playstation, and more.
I was also impressed to see how inexpensive this service is, especially in light of the features it offers. The monthly plan is $10.95 a month, which honestly isn't even the most expensive monthly plan I've seen to date.
If you really want to save money though, you need to opt for the one year or two year subscription plans, which are $4.14 and $2.48 per month, respectively. (Check out the latest rates here!) I was pleased to see that PureVPN allows up to five simultaneous connections as well and that it has a 99.99% uptime guarantee.
I think such a guarantee should be industry standard, but unfortunately, it isn't as common as you would expect. The client comes equipped with some extra features as well, including a split tunneling feature and an Internet kill-switch.
Last but not least, note that PureVPN doesn't keep any user activity logs, which makes it a great option for people who want to make anonymous BitTorrent downloads.
NordVPN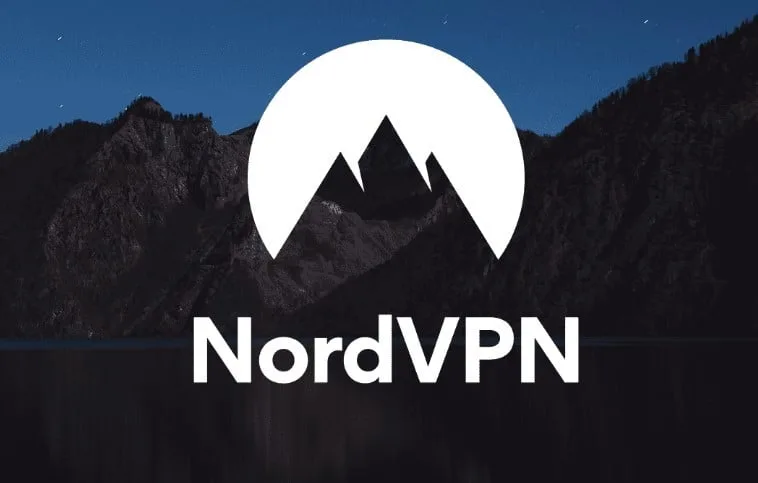 Next up is NordVPN, which is considerably more affordable than ExpressVPN. Currently, you can take advantage of a three-year pricing plan of only $2.75 per month, which is pretty darn inexpensive.
If you want a monthly plan, however, it's still a little cheaper than ExpressVPN for $11.95 per month. But the long-term pricing is so much more attractive than I wouldn't even bother with the monthly plan.
Furthermore, NordVPN one of the best VPNs and it is based out of Panama, which is an advantage because other countries (e.g. Australia, the UK, the US, Canada, and New Zealand) are thought to be disadvantageous because of governmental monitoring laws.
It does have a slightly smaller network of servers than ExpressVPN, though. NordVPN currently hosts servers in 60 countries, including Hong Kong, which is still more options than the average provider offers.
Users also have the ability to connect up to six devices at the same time, which is a huge benefit for friends and family members. Unfortunately, there is no free trial, but like ExpressVPN, NordVPN offers a 30-day money back guarantee as well.
And last but not least, be aware that NordVPN's real strength is in extra security features, such as VPN over Tor, double-hop VPN encryption, and obfuscation technology that helps provide another layer of security.
VyprVPN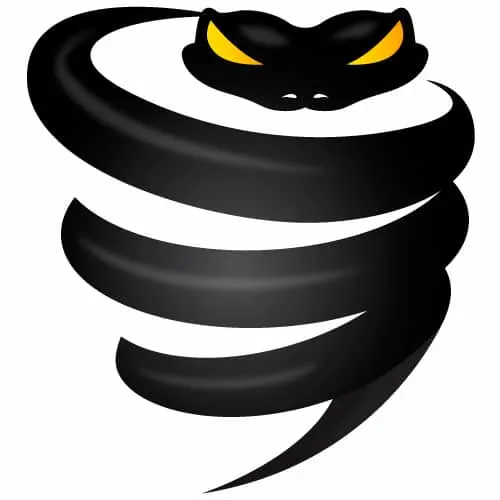 VyprVPN, the next quality solution for Hong Kong is favorably owned by its parent company, Golden Frog, which is based out of Switzerland.
In Reporters Without Borders 2018 world survey, Switzerland ranked the fifth best country in terms of journalistic freedoms and a lack of censorship. The country also tolerates downloading files via Bittorrent and P2P applications for personal use, and is a common favored endpoint for Bittorrent users.
Unlike the majority of other providers, VyprVPN offers a three-day free trial to let you test the waters before jumping into a subscription. Including Hong Kong, VyprVPN hosts servers in 70 countries around the world, which is more locations than the average provider offers.
Furthermore, I love a proprietary feature of VyprVPN called Chameleon. The Chameleon technology feature helps evade DPI, or Deep Packet Inspection, which is a technique used by firewalls and networking devices to detect and bock VPN tunnels.
The net effect of this feature is that users can evade governmental VPN blocks, which is a huge advantage in Asia. The service is relatively inexpensive too, costing either $3.75 or $5.00 per month depending on the plan you choose.
The basic plan allows up to three simultaneous connections, and the premium allows five simultaneous connections as well as VyprVPN Cloud. If you're even a little bit curious, I encourage you to download the free trial. 
CyberGhost VPN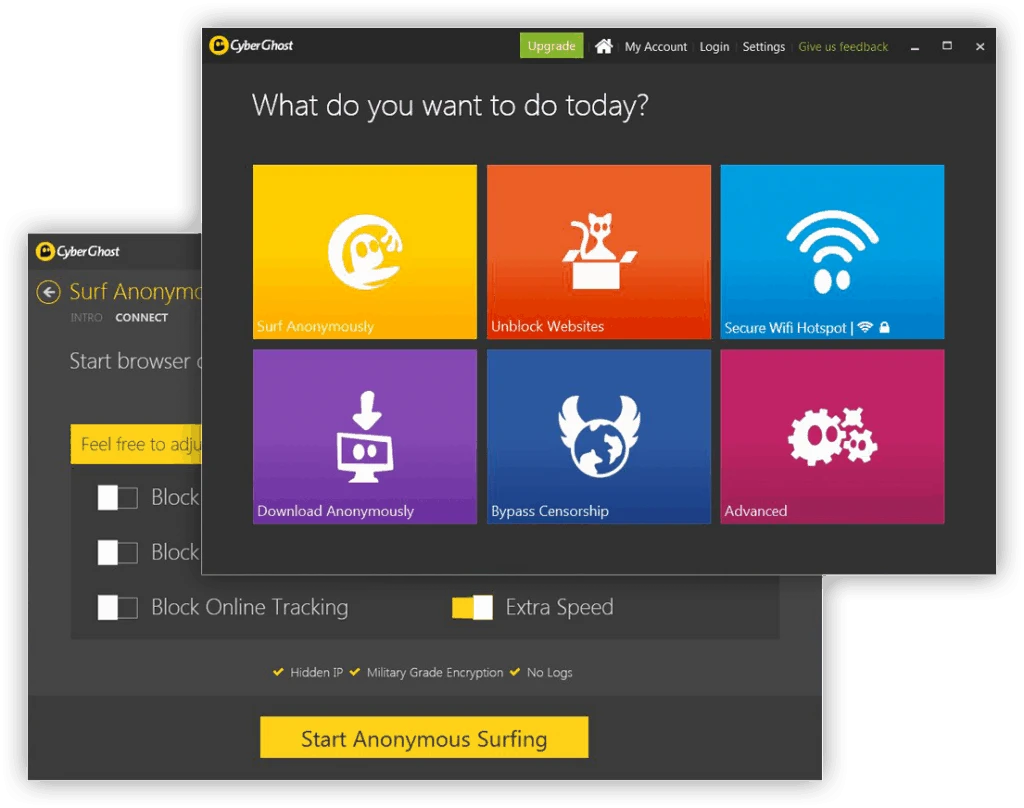 Fifth and final is CyberGhost VPN, which is based in Romania and offers extremely affordable and competitive pricing. The monthly plan is a little rich, but the annual subscription is only $4.99 a month and the two-year subscription is only $3.79 per month.
Currently they're running a promotion for a three-year subscription which is only $2.75 per month. And though there isn't a free trial, there is a generously long 30-day money back guarantee.
One thing I really like about this service is that it allows more simultaneous connections than any other provider I've seen to date. Subscribers are able to use up to seven (yes, you heard me right, seven) simultaneous connections.
That number of simultaneous connections should be able to accommodate most families. In addition, there are plenty of extra security features designed to protect the integrity of your VPN connection, such as DNS and IP leak protection and and automatic kill-switch.
It is available on all the major operating systems and platforms, including Windows, Mac, Linux, iOS, Android, and routers as well. Last but not least, note that users have the option to connect using one of three typical VPN protocols: OpenVPN, L2TP/IPsec, or PPTP.
Final Thoughts
Regardless of the country in which you live or currently reside, it is a massive mistake to connect to the Internet without a VPN connection. In the blink of an eye and without your knowledge, your Internet transmissions could be compromised by an invisible third party.
To ensure that your data and privacy aren't violated by strangers on the Internet, I implore you to at least try a free trial of one of these best VPNs for Hong Kong.