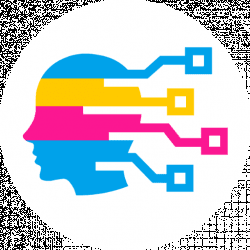 Latest posts by Digital Guyde Team
(see all)
One of the biggest issues Mac users face is finding ways to run applications that were designed for other operating systems. Unfortunately, there are tons of developers and third-party applications that were only designed for Windows.
As such, Mac users can't run them on OSX, which creates a few unattractive solutions. If you have a Mac and need (or strongly desire) to run programs that were only designed for Windows, in the past you would have had to buy a whole new PC.
Fortunately, these days virtualization technologies allow you to run more than one operating system on a single PC or Mac, but there are a lot of options to choose from.
If you want to run Windows on Mac systems, there are several popular options including Boot Camp, Parallels Desktop 12, and VMWare.
Today, however, we're going to be taking a closer look at Boot Camp and Parallels Desktop to help you choose the best method of booting Windows that suits your personal needs.
Pricing
The first thing we need to discuss is Boot Camp's versus Parallel's pricing model. Their pricing models are as different as can be, and I expect the price alone will have a heavy bearing on which virtualization technology you select.
In my humble opinion, I think Parallels Desktop is quite a bit more convenient than Boot Camp, but Boot Camp may offer a bit more value. First off, you should know that Boot Camp isn't exactly a new technology.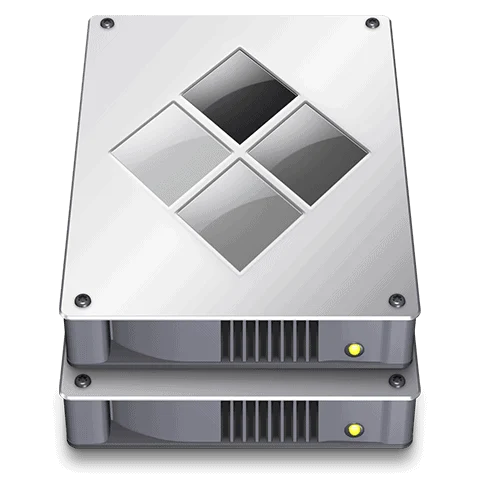 When I first heard about Boot Camp years ago, I thought, "Hey, now that's a pretty cool solution. But I bet Apple is going to charge an arm and leg for it since it's extra software, and Apple probably doesn't want their users using competitors software (i.e. Microsoft Windows)."
But I was dead wrong. One of the best things about Boot Camp is its price. It's completely free of charge! Believe it or not, Apple decided to include Boot Camp as a utility packaged in with OSX, so you won't need to go out and purchase any additional software.
On the other hand, Parallels Desktop 12 costs a significant amount of money. It's not expensive – not by my standards at least.
But their pricing model is actually pretty darn complicated, and the price is determined by a range of factors including whether you want a one-time purchase or a subscription, how many computer licenses you want, and whether or not you want to upgrade from versions 10 or 11.
Pricing Model
1 Time Purchase for:
1 Computer, new license – $79.99 (For the latest prices and discounts, check here)
2 Computers, new license – $159.98
3 Computers, new license – $239.97
4 Computers, new license, – $319.96
5 Computers, new license, – $399.95
1 Year Subscription for:
1 Computer, new license- $69.99
2 Computers new license – $139.98
3 Computers, new license – $209.97
4 Computers, new license – $279.96
5 Computers, new license, – $349.95
Upgrade from 10 or 11 – $49.99
So if you're a single user who's just looking to run some Windows applications on your Mac, Parallels Desktop 12 is going to set you back $80 bucks, versus the free alternative of using Boot Camp.
As a side note, I can't really recommend signing up for the Parallels Desktop 1-year subscription. Personally, I don't see any value in it. You're only saving $10 bucks per user license, so I think the 1-year subscription is a bit of a gimmick.
At any rate, you may be thinking that since Boot Camp is free and provides more or less the same functions as Parallels Desktop, the competition isn't even close. But you may be wrong, depending on your needs, since these two Windows on Mac solutions work in extremely different ways.
Largest Difference Between Boot Camp and Parallels Desktop 12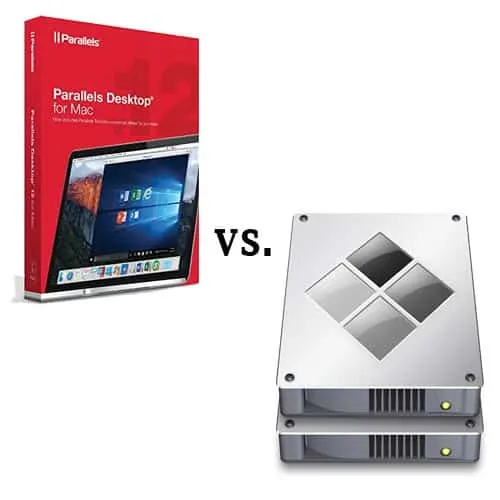 The biggest difference between these two solutions relates to how the Microsoft code and framework are loaded and run. When you use Boot Camp, you're really just setting up a dual-boot system.
Dual-booting is simply the process of installing more than one operating system on a computer system, and often they're both installed on separate partitions upon the same local hard drive. In fact, one of the most important parts of the setup wizard is partitioning the hard drive and writing a Windows file system.
When you boot your computer on a dual-boot system, you'll be presented with a bootloader that allows you to select which operating system you want to load.
Only one operating system can be loaded at a time, so if you've already booted to Mac OSX and need to access Windows applications, you'll need to reboot, load the bootloader, and select the Windows installation. This has some advantages and disadvantages.
The largest disadvantage to dual-boot systems is that to use applications on a different operating system, you have to completely restart the computer. But the advantage is that 100% of your computer's hardware resources are devoted to a single OS at any given time.
On the other hand, Parallels Desktop 12, though more expensive, offers opposite advantages and disadvantages. First of all, note that Parallels Desktop 12 works in a similar manner to VMWare. That is, you can simultaneously run two operating systems at the same time.
On systems without a lot of computing power, running two operating systems simultaneously may put a strain on the host OS and make apps run a little slower. If you have decent hardware, however, this won't be an issue.
First of all, you can completely copy another Windows installation (data, system files, and all) and run it on your Mac. Furthermore, you won't have to reboot your computer if you want to switch between Mac OSX and Windows.
Boot Camp Features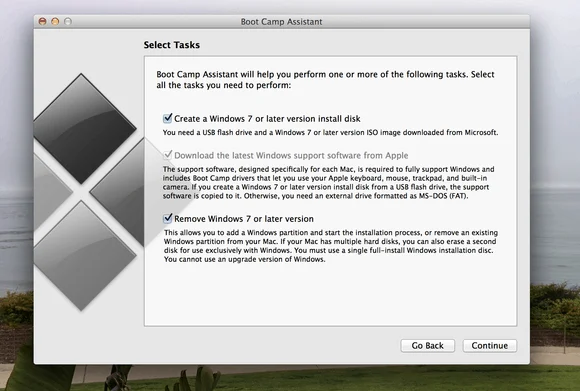 The latest update to Boot Camp is support for Windows 10, which is the latest and greatest version of Windows. However, the latest version won't help you port an existing Windows installation onto your Mac. Instead, it only allows new installations. That said, there seem to be some workaround guides on the Internet.
To be completely honest, Boot Camp doesn't really have a whole lot of features. It's main features allow it to behave like any other operating system installation wizard.
Non-destructive disk partitioning
Ability to resize partitions
Comes free with OSX
Windows file system installation
Installs a Windows control panel to select operating systems on boot
Does not allow Linux installations and lacks drivers for Linux support
Apart from these scant features, there isn't anything particularly extraordinary about Boot Camp. I'm not trying to belittle it or downplay its usefulness. In fact, I think it's a fantastic piece of software and I love the fact that it's included for free.
Parallels Desktop 12 Features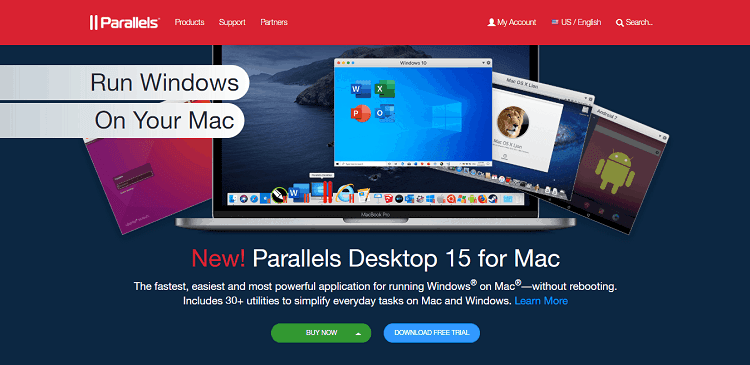 Conversely, Parallels Desktop 12 has more features than Boot Camp since it is a completely different solution. To be fair, I feel like I'm comparing apples (no pun intended) to oranges. Parallels Desktop 12 will help you run a Windows installation at the same time as Mac OSX.
As far as virtual hardware provisioning is concerned, you'll be able to create VMS with 8GB of VRAM and 4 vCPUs. Parallels Desktop 12 also bundles in some cloud backup service as well. It's nothing fancy, but it's better than nothing. You get 500GB of storage for 1 year, and the service can perform incremental backups.
Incremental backups
500GB online backup storage space
8GB vRAM and 4vCPUs per VM
Ability to port/copy existing Windows installations
Support for Windows 10
Can run Mac OSX and Windows simultaneously
Furthermore, there are advanced versions of Parallels Desktop 12, namely the Pro and Business versions. But the advanced versions include developer's support and extra functionality for frameworks like Microsoft Visual Studio.
I'm not sure the average user would see a lot of benefit in these extra features, especially if you're just trying to run some simple Windows applications in a Mac OSX environment.
Final Thoughts
So which is better, Boot Camp or Parallels Desktop 12? Personally, I'm partial to Parallels Desktop, but it's a tough call to make because these two pieces of software fit different use cases.
If you're just trying to run a few Windows applications inexpensively, then I wouldn't recommend buying Parallels Desktop if you're price sensitive (and if you do, don't get the subscription). While Boot Camp is a great free solution, you still need to have a Windows operating system license, which isn't free.
In my opinion, your choice basically boils down to these questions:
Do you mind paying $80 to run multiple operating systems at the same time?
Do you want to install a fresh version of Windows (Boot Camp) or copy an existing installation (Parallels Desktop 12 can do either)?
Are you going to be switching between Mac and Windows applications so frequently that rebooting your Mac would be an intolerable pain in the rear?
Lastly, if you still have reservations or trepidations, I'd make this recommendation. Go ahead and try Boot Camp first since it's free (as long as you already have a copy of Windows). If you find that rebooting your Mac to get into Windows is too irksome, then go ahead and test out Parallels Desktop 12.