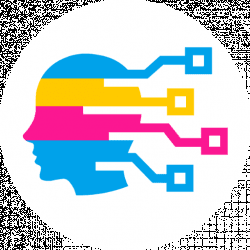 Latest posts by Digital Guyde Team
(see all)
Nvidia Shield TV is one of the most powerful 4k HDR streaming media players on the market, and is more expensive than most other solutions, with exception of a custom personal Plex server. In fact, Forbes named it "The best streamer," which is nothing to sneeze at. And to be fair, the hardware it houses is absolutely insane.
But this media streamer is not for a dabbler in streaming technologies; instead, this is for the genuine enthusiast who wants the best streaming experience on the market. As we'll shortly discuss, because it's a high end product, it's going to have a high end price. But be aware that this media box has capabilities far beyond simply streaming video files.
Before we dig further into the hardware specifications and features, let's take a look at how much it costs.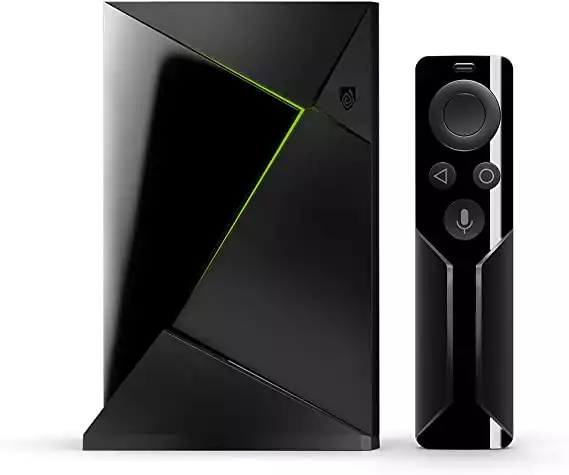 Price
To be quite frank, the Nvidia Shield is going to cost more than – quite a lot more – than the vast majority of alternative streaming hardware solutions. But, it's the best of the best.
As such, I think it's pretty obvious that this product appeals to people who want the best streaming experience possible, people who aren't very price sensitive. However, note that it doesn't only appeal to folks who want to watch movies and television, but also people who want to stream music and play games.
There are only two price points for the Nvidia Shield TV, as follows:
Honestly, there is hardly any difference between the two packages. Unlike games consoles (take for instance the Playstation 4 vs the Playstation 4 Pro), there aren't any hardware differences in the core Nvidia Shield TV console.
Instead, the only difference between the two packages is that you can save $20 by not purchasing the Nvidia gaming pad, which mirrors the form factor of an Xbox or Playstation controller.
If you get the full package for $199, it will come with the main unit, a power adapter, a Shield remote, and the Shield game controller. It really doesn't come with a lot of additional accessories, which is good in my opinion, because I usually don't like frivolous bells and whistles. Nevertheless, at nearly a $200 price point, it is significantly more expensive than other streaming options.
For example, consider you can get the cheapest model Google Chromecast for approximately $25. Alternatively, it's possible to snag an Amazon Fire TV Stick for only $39.99 (Check out the latest rates here!).
Furthermore, you can also find cheap Kodi boxes in the $30-$50 price range. So why not opt for one of these cheaper solutions? The short answer is their hardware is inferior and they lack most of the advanced features of the Nvidia Shield TV, which we'll shortly discuss after taking a look at its hardware.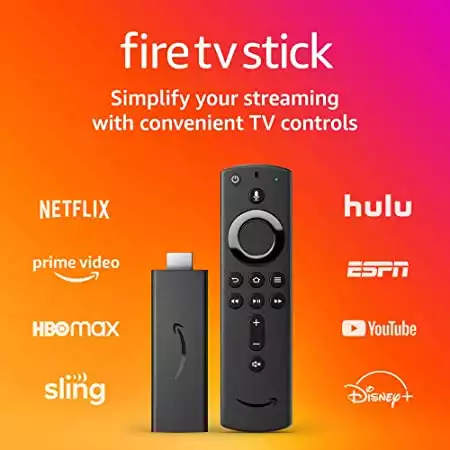 Hardware Specifications
Given that it's the most expensive streaming box on the market, one would expect it to be packed with the latest and greatest hardware…and I wasn't disappointed. It uses a top tier mobile processor that's so powerful it was included with the Nintendo switch.
It's called the Nvidia Tegra X1 CPU, and each of its four cores is clocked at 1.9GHz each – but that's not all. It also comes with a 256-core GPU (gasp) to facilitate the requirements and demands of extremely high quality 4K pictures.
The network interfaces are up to date as well. On the wired side of things, it comes with a Gigabit Ethernet interface capable of sending data at 1000Mbps. As for wireless connectivity, it comes with an 802.11AC wireless network card that is backwards compatible with previous wireless standards.
In summary, the following outlines the main hardware specifications:
Quad-core 1.9 GHz Nvidia Tegra X1 CPU, and a 256-core GPU
3 GB of RAM
802.11AC wireless interface (2X2 MIMO)
Gigabit Ethernet network interface
Bluetooth 4.1/BLE
16GB storage (a portion of which is reserved for the OS)
HDMI 2.0b
Two USB 3.0 ports
Android 7.0 (Nougat)
Hands free microphone for voice search
Headset jack and IR receiver for remote
60+ hours gaming battery life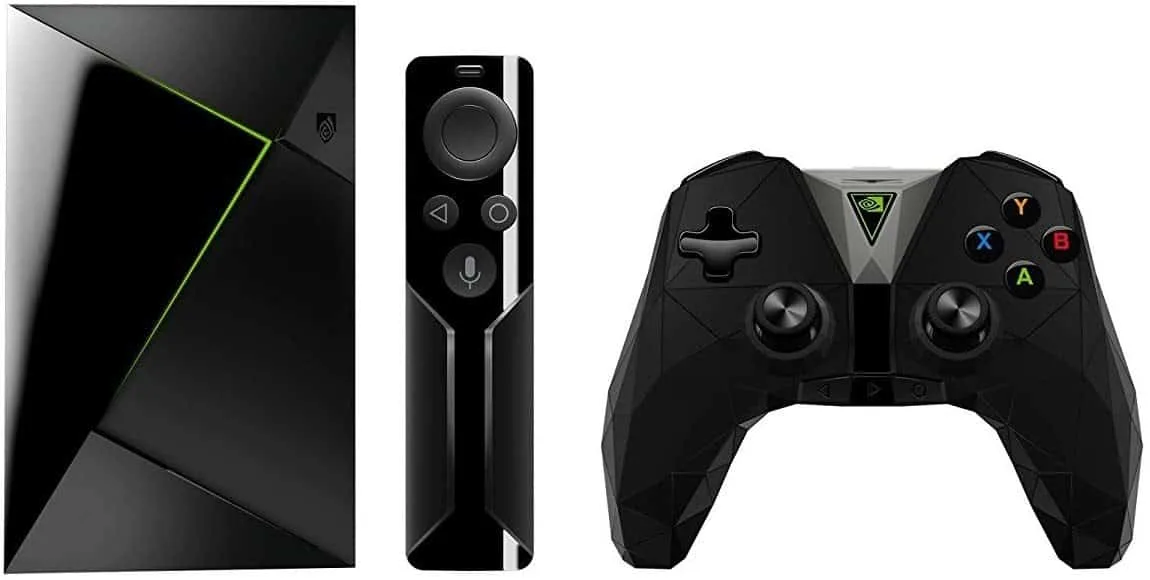 Google Integration Capabilities
However, be aware that the Nvidia Shield is much more than raw hardware and processing power. It comes loaded with tons of software to minimize the amount of setup time required before you start enjoying streaming content to your heart's desire. It also comes packed with technology that allows you to seamlessly connect to your other devices and systems.
For instance, you can access your Google account and app collection in the Google Play Store, and you can connect to Google Play as well. And through Google, you can also access all of your stored photos, as well as calendar data. And if you already have Chromecast 4K, you can cast to your TV too. Last but not least, note that it also comes with Google Assistant, and is capable of running commands based on your voice input.
Music Options
Though on the surface the Nvidia Shield TV is a potent video streaming device – which is certainly true- it can be used as so much more. If you have already invested in a nice speaker system which you have connected to your entertainment center, the Nvidia Shield TV box will allow you to take advantage of your audio system to stream music as well.
Through the various Google services you can access personal libraries of audio files, but that's only the beginning. Consider that since the Nvidia Shield TV runs android and has access to the app store, you can also download your favorite music and radio apps as well.
The following lists just a few apps and music sources included with the Nvidia Shield TV:
Spotify
Pandora
Google Play Music
Apple iTunes Music
Gaming
If you're a PC gamer in any capacity, then you need to consider the Nvidia Shield TV before all other streamers. The GameStream feature allows you to stream any of your PC games to your living room television (or to whichever televisions your Nvidia Shield is connected to), as long as they're on the same network.
Some PC gamers prefer to use keyboard and mouse inputs as opposed to a controller, but some games simply aren't as demanding. This feature is a huge benefit if you want to leverage the size of a television that's larger and has a clearer picture than your desktop monitor. Do be aware, however, that for this feature to work, your computer will need a Nvidia GeForce compatible graphics card.
Gaming features of the Nvidia Shield TV include:
Nvidia GeForce NOW game streaming service
Nvidia GameStream
Nvidia Share
Video Streaming Features
This product comes with a lot of apps loaded by default to help simplify setup. After all, it would be a pain in the neck to go out and download every app individually. To help avoid that pitfall, developers have included a range of apps by default, such as common streaming apps that are so mainstream almost everyone uses them.
Streaming apps present out-of-the-box include the following:
Netflix
Amazon Video
YouToube
Google Play Store
Google Play Movies & TV
VUDU
PLEX
Photos and videos
Certainly, you'll probably want to download some apps that are missing from this list, but this group of apps serves as a foundation for video streaming.
Furthermore, it's worth taking a few moments to talk about the quality of video the Nvidia Shield TV is capable of streaming. Naturally, it comes with a variety of codecs and resolutions, including 1080p and the latest and greatest 4K videos.
Altogether, it's video specifications, codecs, and capabilities are as follows:
4K HDR ready
Up to 4K HDR playback at 60 FPS using H.265/HEVC
Up to 4K HDR playback at 60 FPS with VP8, VP9, H.264, and MPTEG1/2
Up to 1080p playback at 60 FPS with H.263, MJPEG, MPEG4, WMV9/VC1
Final Thoughts
If you're looking for the best media streamer available to the general public, then look no further than the Nvidia Shield TV – it's basically a Kodi box or Google Chromecast device on steroids!
It is, of course, much pricier than your run of the mill streaming box, but it's loaded with lightning fast hardware, integration features, and the latest video technology for a picture quality unlike anything you've ever experienced before.