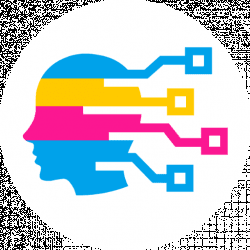 Latest posts by Digital Guyde Team
(see all)
If you love multimedia content, then you've probably already fallen in love with the Kodi multimedia application. One of the best things about it, apart from its quality design and wealth of plugins, is that it's absolutely free to download and use.
In addition, it supports just about any device that you can think of with exception to iOS devices – but even then it can run on iOS smartphones as long as they've been jailbroken.
While there are many advantages to running Kodi on a smartphone, tablet, or laptop computer, some people opt to go a different route an purchase a Kodi box. Let's take a closer look at the advantages of using a Kodi box instead of running Kodi on your computer.
Advantages to Using a Kodi Box
A Kodi box is essentially any piece of hard capable of running the Kodi software that isn't your computer or mobile device. For example, one such Kodi box is the Raspberry Pi, which is an external piece of compact hardware that can be connected directly to your television.
And there are several advantages to using an external device. First of all, it offloads all the overhead onto the box, so you don't have to worry about local resources like your memory, CPU, or local network interface from becoming bogged down. In addition, when you use your mobile device or computer as a Kodi device, it becomes unusable while you're watching your favorite movies and TV shows.
And some devices lack the capability of being hooked up to your TV and remote. Smartphones can do just about anything these days, but some models lack the hardware resources and ability to be hooked up to your television or set top box.
A Kodi box, on the other hand, will connect to your television, and you won't have to send your tablet, mobile device, or computer feed to your television. Instead, you can just hook up the box and not have to mess with it again.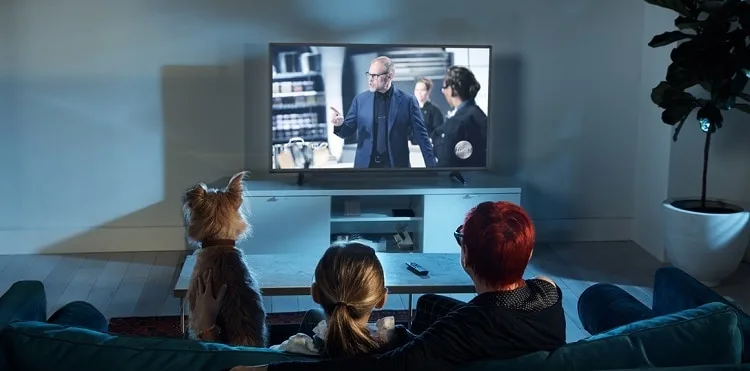 Using a Kodi box in conjunction with a flashed router is also a perfect solution for people who need access to geo-restricted content. By terminating your VPN connection on a flashed router (standard OEM firmware typically doesn't have the ability to terminate a VPN connection), you won't have to manually connect to a VPN server each time you want to watch restricted content.
Instead, you can just setup your router and Kodi box once, and then enjoy all your favorite movies and TV shows. Essentially, when you use a Kodi box simultaneously with a VPN router, you can just "set it and forget it."
What Makes One Kodi Box Better Than Another?
A lot of people tend to ask what makes one piece of hardware better than another. And the answer isn't always black and white, because it really depends on your personal needs. But there are several factors we can look at to help you make an informed decision.
For instance, if you don't want all the extra bells and whistles for your Kodi box, you may want a box that isn't flashy or expensive (like the Raspberry Pi). Some people simply use price as their primary motivator when making purchasing decisions.
On the other hand, some people want the highest performing hardware they can get their hands on. And I have to say, the Kodi software is moderately demanding, so you'll want to make sure you meet the minimum system requirements. But Kodi is available on so many different operating systems and devices that you will need to consult their online guide to supported hardware to see if your device qualifies.
Nevertheless, in general, I think most people are concerned with the following factors when they are selecting a device to run Kodi on:
Price
Wireless connectivity – 802.11ac is the latest, greatest, fastest, and most ideal
Processing power – I wouldn't recommend anything slower than a 1.2GHz quad-core CPU
RAM – 2GB is ideal, but you can get away with less
Storage space – some people want an extra SD or MicroSD slot to store videos, TV shows, and games locally
#1 Amazon Fire TV 4K
The Amazon Fire TV 4K isn't so much of a new product as it is an evolved version of an older product. This model was launched in 2015, and it's jam packed with some great hardware that supports all of the latest standards. The newer version has a faster processor than the previous version, and it has 802.11ac capabilities.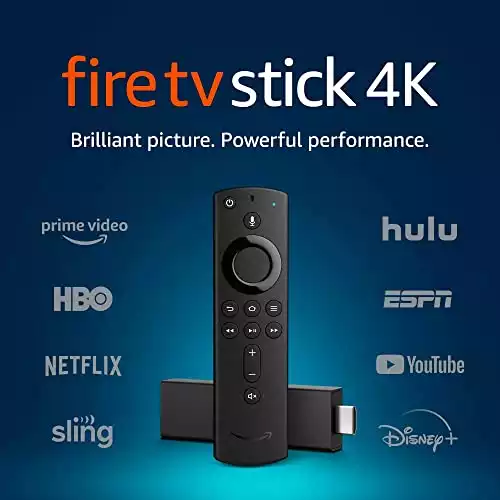 Fire TV Stick 4K streaming device | Amazon
 On Fire TV, it's never been easier to access thousands of 4K Ultra HD movies and TV episodes from Netflix, Prime Video, and more. Enjoy live TV, including sports and news, as it airs. Directly access millions of websites such as YouTube, Facebook, and Reddit with browsers like Silk and Firefox.
Buy at Amazon.com
We earn a commission if you click this link and make a purchase at no additional cost to you.
802.11ac is the fastest wireless standard to date, making it perfect for streaming high definition content without any lag through your wireless router. The latest version doesn't have an optical audio output. Nevertheless, it does have a MicroSD slot that will let you store more games and apps locally. And, wouldn't you know it, you can install Kodi on it.
It costs about $99.99 (as of this writing) unless you find one that's used, which isn't unreasonable, especially when considering that the Kodi software is free to download. The process is admittedly a little contrived because you have to sideload Kodi onto the box. That said, it's a fast processor, reasonable price, and fast wireless connections make it an ideal choice for your Kodi box.
#2 Amazon Fire TV Stick
The latest Amazon Fire TV Stick cost about half the price as the last box. However, this is really more of a device that looks like a flash drive than it is a physical box. It has an HDMI dongle that is easy to hide on the back of your television, but it still needs to get its power from either an adapter or a USB port.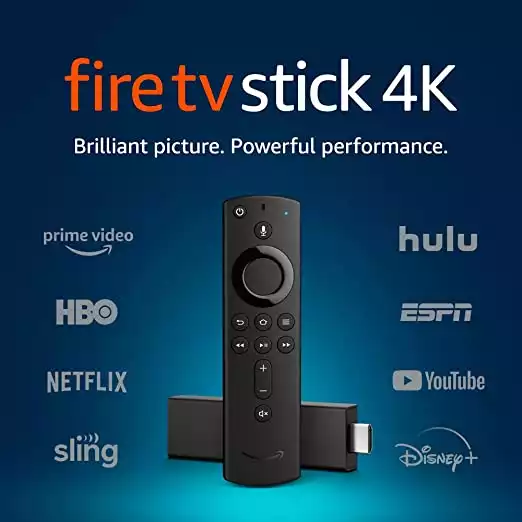 Yet again, using Kodi with this dongle isn't as simple as it is to install Kodi on a computer or mobile device. But you do have the option of using Apps2Fire, which will let you send APK installation files from your mobile device to your Amazon Fire TV Stick.
Just remember that you're going to want an Android device to send the APK files because other systems won't work as well. It doesn't have the hardware capabilities as the previous box, but as I said, it's half as inexpensive.
#3 Nvidia Shield TV
The Nvidia Shield TV is a bit of an oddity, but it's probably one of the best options at your disposal if you're in the market for a Kodi box. As you might have guessed, it is supercharged with Nvidia graphics technology to handle even the most intensive graphics applications.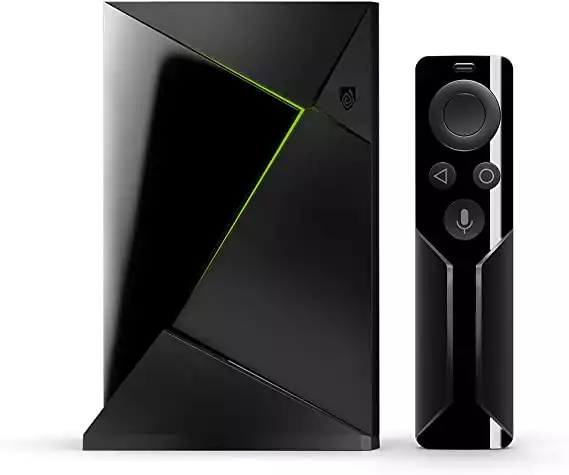 In addition to using it to watch movies and TV shows, you can even use it to stream games. This box is probably the easiest device to install Kodi on too because it runs Android TV and has access to Google Play. This makes it one of the better Android box solutions out there. And if you have a 4K TV, you're in luck – the Nvidia Shield TV will support it.
Generally speaking, this device is more expensive than the other alternatives, but they do provide several different boxes to choose from. The granddaddy of them all is the X8-H Plus and is packed with all the latest technology and codecs (i.e. H.265). It even has an older version of XBMC pre-installed, though you will likely want to visit the Google Play store to install the latest and greatest version.
#4 The Raspberry Pi 3
If you like inexpensive hardware and a fun DIY project, then the Raspberry Pi 3 is a good fit for your Kodi box. The past versions, the Raspberry Pi 2, has some negative reviews as a Kodi box. But the latest version seems to have fixed all the problems that the older model had.
They did go ahead and decide to use a 1.2GHz quad core processor. But in all reality, that's meeting the lower end of Kodi requirements instead of extraordinarily surpassing them. Still, it's cheap, and it will run Kodi. It's not too flashy, but it will get the job done.
I had to include it on the list, however, because it only costs about $35 dollars (as of this writing). For some people, price is their main motivator, and it's hard to beat their pricing.
#5 Matricom G-Box Q²
The Matricom G-Box Q² costs $94.00 (as of this writing), so it's a mid-market Kodi box.
One of the reasons it's such a competent media streamer is because it is loaded with some great hardware. As opposed to the Raspberry Pi 3 which only has a 1.2GHz quad-core processor, this model has a 2GHz quad-core processor. In addition, it even has its own dedicated GPU and 2GB of RAM.
As you would expect, this model also supports the latest wireless-ac standard for blazing fast wireless connectivity. Just remember that your router needs to have 802.11ac functionality to take advantage of the faster speeds.
Final Thoughts
Though I certainly don't think the Raspberry Pi 3 is the most qualified in terms of hardware, some people are more concerned with price. That said, all of these devices are capable of running Kodi so you can enjoy all your favorite multimedia content.
Personally, I think Kodi boxes are a better alternative to using your laptop. I'd rather watch my favorite shows on my television screen than a mobile device, though you can stream your Kodi content from a computer or mobile device to your television.
However, Kodi boxes are more convenient, and they don't cost too much. If you're looking to offload Kodi multimedia overhead on an external device, you can't go wrong with these top 5 Kodi boxes.