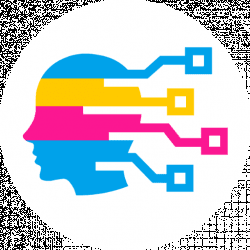 Latest posts by Digital Guyde Team
(see all)
Kodi had been steadily gaining support and popularity, but many people still don't know what it is. Perhaps you've already heard of it, but aren't sure exactly what it is, how it works, what its capabilities are, and how to use it. To put it simply, Kodi is an open source application that was designed for home entertainment, and it's completely free to download and use (who doesn't like free, open source software?)
It actually has its roots in gaming consoles, though. Originally, the core of Kodi was created for the Microsoft Xbox, then named the Xbox Media Center (XBMC). But over time, it evolved and grew its own community and following. You might be thinking, "Oh, it's just another media center type of application." But the Kodi is unique in several ways.
Competing services like Chromecast and Plex are owned by companies that are out to make a profit. And I have nothing against for-profit businesses or an open economy. But Kodi is different because it is managed by the XBMC Foundation, which is a non-profit organization.
But one of the real strengths of Kodi is that its open source. This allows independent developers to write their own extensions and apps for Kodi, which you can download absolutely free. And because it's open source, you don't have to worry about viruses or malware being injected into the code without your knowledge.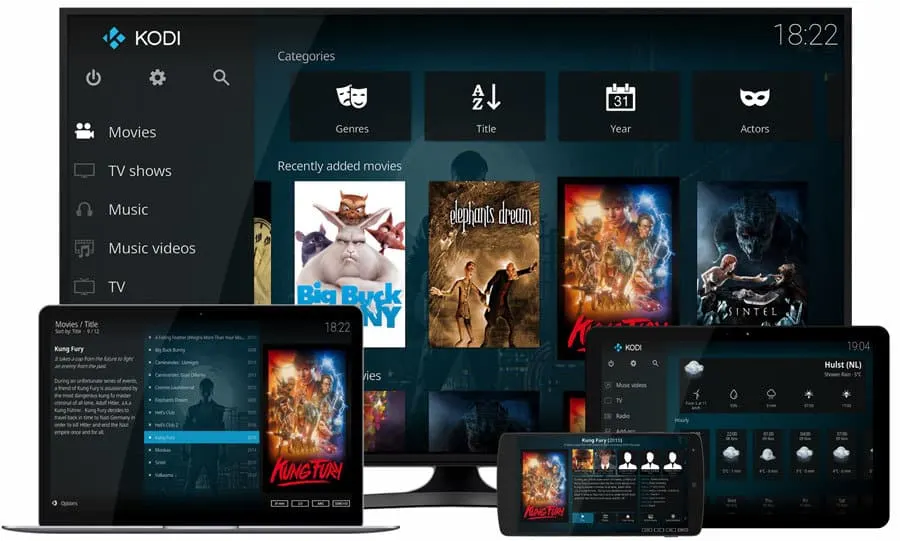 Open Source is More Secure
In addition, you don't have to worry about wiretapping scandals. I don't think most people care whether or not the government collected data about which shows you were watching as much as personal information, such as private emails and images.
But still, no one wants the feeling of big brother looking over their shoulder every time they pop popcorn and gather their friends and families to watch a movie. The problem with closed source software (even software as gargantuan and ubiquitous as Microsoft Windows) has data collection mechanisms that track user activity.
In the not so distant past, Edward Snowden revealed to the world that the NSA had coerced domestic US firms into involuntarily participating in their PRISM program. Basically, they worked with Google, Microsoft, Yahoo, Apple, and other similar firms to create backdoors that essentially spied on domestic citizens.
Since their software code isn't available to the public in the interest of protecting their intellectual property, the public didn't know what information was being collected about them.
Kodi doesn't suffer from these problems because it is open source. I know you probably don't want to learn computer programming and independently audit thousands of lines of code, but independent organizations have done just that to ensure it's safe and secure.
Kodi was first created back in 2003, but it has since been updated by over 500 different software developers and over 200 translators to support international users.
What Exactly Does Kodi Do?
Kodi is a bit like a SmartTV because it can aggregate content from a variety of sources. But unlike a SmartTV, Kodi can run on a variety of devices. It was designed to run on various types of computing devices that can be connected to your television, but due to recent community developments, you can even run it on your tablet and smartphone.
Essentially, Kodi will turn your computer or device into a digital streaming endpoint, allowing you to stream and play multimedia files from the Internet, a local drive, or even a NAS device. Some people like to archive all their movies and television shows on Network Attached Storage, and Kodi can stream all of that content across a local LAN.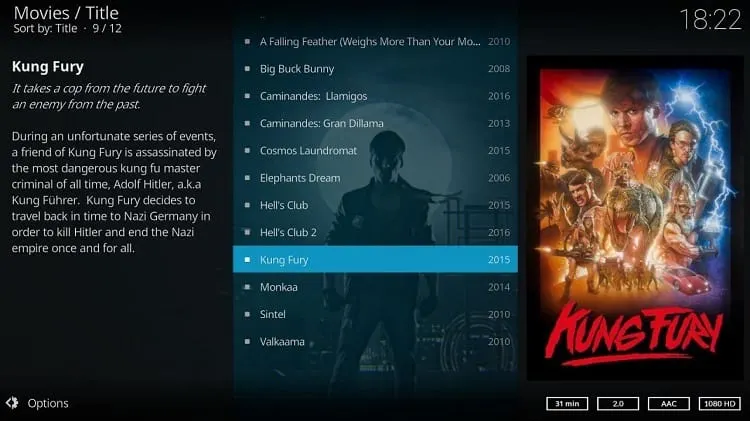 One of the problems with competing streamers and media centers is that they are bound by licensing agreements, and are severely limited by app stores. Kodi doesn't have these limitations, so you can download just about any content you wish as well as download a smattering of apps made by the Kodi community.
In addition, a lot of work went into its purpose-built user interface, which makes it easy to browse through and organize your multimedia content. The media center has a feature that Kodi develops call 10-foot user interface, meaning it's easy to read up to 10 feet away.
Basically, they custom designed the interface to accommodate the practical distance between your couch and television. The software has also been optimized to help videos, images, and audio content load quickly.
The user experience on smaller mobile devices is comparable, but if you've got a big-screen television, obviously you'll enjoy it a lot more. Furthermore, you can use Kodi on just about any type of device you can think of. Right now it's compatible with Mac OS X systems, Android, Windows, and the Raspberry Pi.
Unfortunately, iPhone users can't easily use it, though it is possible (but admittedly contrived). In order to use Kodi on an iPhone, you'll have to jailbreak your phone – which may not be an attractive prospect for some users.
Installing Kodi
If you're not a technical person and struggle making configuration changes to computers, don't worry. Kodi is actually pretty easy to install. We're not going to go through the installation process for two reasons, though.
Firstly, the installation process varies depending upon which operating system or device type you are using. Secondly, Kodi has already created awesome video tutorials on their Wiki that show you how to perform the installation.
I was actually very impressed with the quality of their videos. But before you can start the installation process and grabbing the remote to start watching, the first step is downloading the software. All of the tutorials are organized in a clean manner, and it's easy to find exactly what you are looking for.
It should be noted that the file you download from their website doesn't contain any content. Instead, it's just the Kodi software. You'll need to download and install apps within Kodi or provide your own content to use the media player.
Kodi Add-ons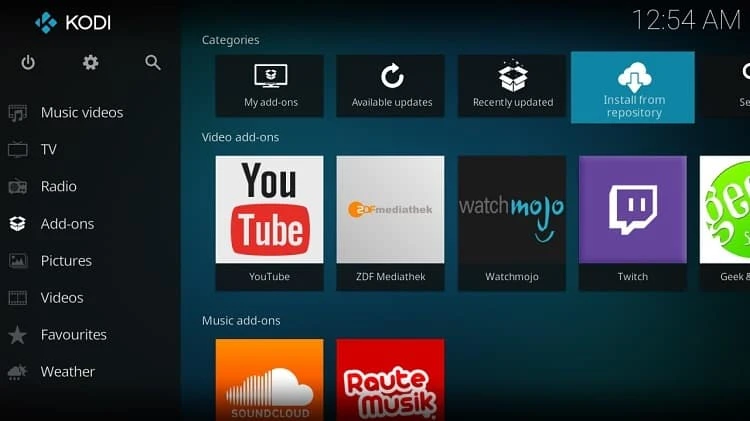 One of my favorite things about customizable applications is add-ons. I've even gone a little overboard in my browser before because the extra functionality is pretty cool and they're completely free. Fortunately, Kodi comes with its own wealth of community developed add-ons that you can take advantage of for no cost.
You basically have two ways to install add-ons. The first way is to use a repository like SuperRepo or Fusion. Basically, they'll list all of the add-ons in one place so you don't have to manually hunt them down on the Internet. The second way is to manually visit the add-on developer's website, download the zip file, and manually install it. I recommend using a repository because it saves time and headaches.
Different Kodi add-ons act as channels (while some add extra functionality to the Kodi multimedia center). For example, if you're a movie buff, you'll want to install a movie addon. Likewise, if you like television shows, you'll want to install a TV show addon. Personally, I would add one to each category.
Let's take a look at some of the best and most popular add-ons for Kodi.
Exodus
Exodus is one of the most popular plugins for Kodi because it will play both movies and TV shows. This addon was formerly known as the Genesis addon, but the code has been updated by the developer Lambda. There are many other competing video add-ons, but Exodus seems to be the most loved within the community.
YouTube
YouTube is a staple of any multimedia center, and you'll need to download the YouTube addon before you can watch content on their platform. The app will even let you stream live YouTube video content to your computer, television, or mobile device.
cCloudTV
Some people are afraid to use software like Kodi exclusively because they don't want to lose live television. The good news is there are multiple TV add-ons that stream the same live cable programming and news.
cCloudTV is one of the community favorites because it provides access to hundreds of channels in categories like children's entertainment, sports, news, and other common television channels. As the name implies, this service is based in the cloud, though you may need to use a VPN tunnel to unlock content hosted in other geographic areas.
TuneIn Radio
Kodi is more than a video player. It also has the ability to put a seemingly infinite amount of audio content at your fingertips as well. Some people still like listening to the radio, and the TuneIn Radio app is perfect for radio junkies. You can even mark favorites and download podcasts.
Final Thoughts on Kodi
We didn't even scratch the surface regarding all the various apps you can download, but these four are pretty darn popular. You may want to try looking through all the movie, television, and video apps to find one that suits your individual needs.
But the best thing about Kodi is you can access all this information for free. Just remember that if the content is censored in your country, you can easily circumvent the restrictions with a VPN tunnel access to all your favorite shows.
Further Reads