Last Updated on
Within the last few years, there has been an explosion of competing solutions in the digital media streaming industry. In the industry's infancy, there were only a few key players, and users who wanted access to free media were limited to only a few options. Today, however, things have changed dramatically, and users have a colorful variety of options to choose from when considering the best platform with which to access digital streaming media.
Nvidia Shield is arguably the most advanced streaming device you can purchase due to its myriad features that surpass the digital streaming industry alone. Not only does it allow streaming of digital media like movies and television series, but it can also be used for streaming music and gaming. In fact, you can even use it to stream PC games to your television, and it comes with its own video game controller that mimics the form factor of an Xbox or PS4 controller.
If you ask me, however, I think the most impressive quality of the Nvidia Shield is its hardware. Not only is it loaded with a fast 1.9GHz quad-core Nvidia Tegra CPU, it also comes with a 256-core GPU and 3 GB of RAM. The hardware associated with the average industry competitor is considerably less, but then again, so is the price. So, let's take a look at some of the best alternatives for the Nvidia shield.
Android TV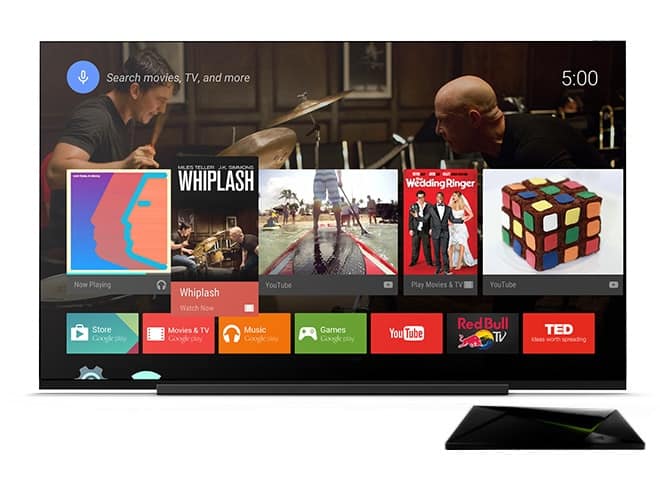 As most people are all already aware, Android operating systems are a product of Google. We'll be discussing some other Google-based alternatives shortly, but do be aware that Android TV is an operating system that was also developed by Google. However, the operating system isn't the same as the operating system running on your phone or tablet.
Instead, the OS for Android TV was specially optimized and designed to provide a smooth streaming experience on digital media streaming hardware. And, because it's a Google product, it was designed to work with other Google services like the Google Play Store, Google Play Music, Google Play Games, YouTube, and Google Play Movies. In addition, it integrates other Google features such as Google Assistant, Knowledge Graph, and other cutting-edge technologies.
However, note that Android TV, by itself, isn't a device at all. Instead, it's a platform that can run on either a television or a set-top box. Google's dominating Android brand offers features television and set-top box developers couldn't hope to compete with, like voice search and the long laundry list of Google services. But it doesn't only offer access to streaming media – it also offers access to applications and games. Oh, and guess what? It comes loaded with Chromecast by default.
Apple TV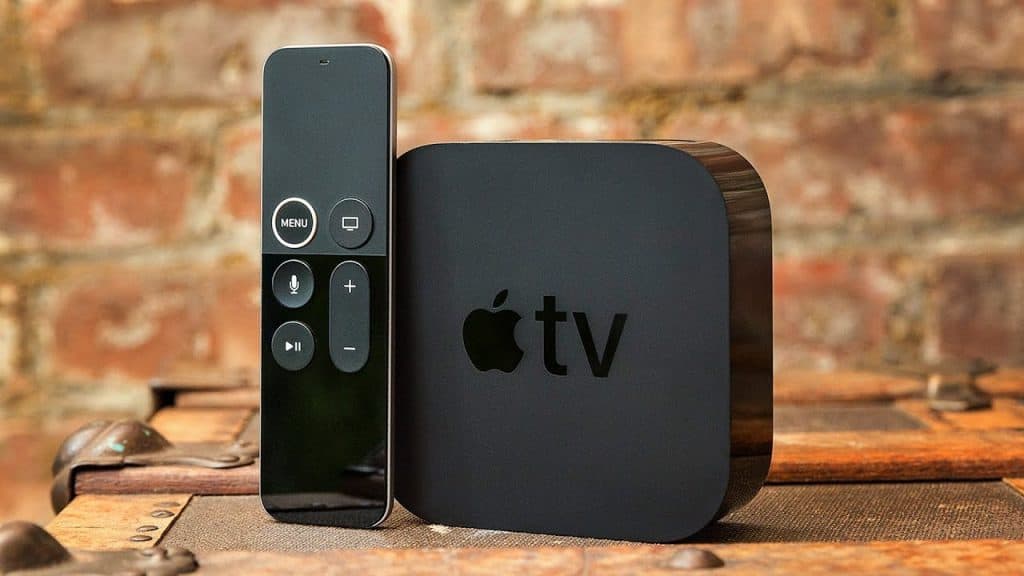 Some folks just love Android, while others are chest beating members of the Apple tribe. While Android is a mass market solution for smartphones and tablets, not unlike Microsoft's position in the desktop market, Apple has established an incredibly valuable brand with regards to software quality. And, as you may have guessed, using the Apple TV gives you access to tons of free content, movies, and television channels.
Free channels include well-known favorites such as ABC, ABC News, ACC Sports, Bloomberg, CBS, CBS News, CNBC, Disney, ESPN, Fox, HBO GO, HBO NOW, History, and Hulu, just to name a few. The latest version is capable of streaming ultra-high definition 4K video,
Amazon Fire TV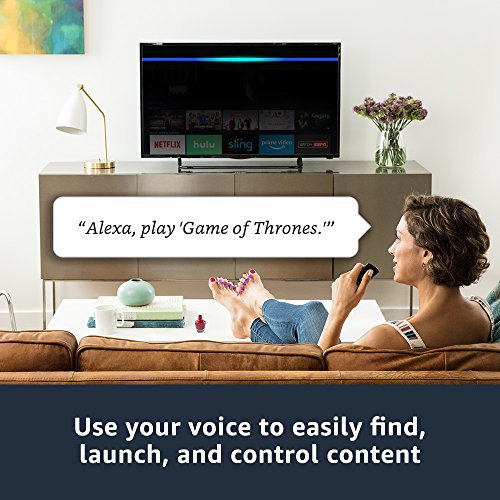 If you haven't heard of Amazon or Amazon Fire TV, you might be living under a rock. The Amazon Fire TV is a much lower cost alternative to the Nvidia Shield, and the latest second generation can be purchased for as little as $69.99, which offers over a hundred dollars in savings when compared with the Nvidia Shield. This small, compact device simply plugs into your television set via HMDI and to your router via Ethernet or wireless.
The only other component is the remote, making this solution so simple and straightforward your technologically challenged elders wouldn't have any troubles installing it. Lastly, note that you have hardware options too. If you want the latest and greatest 4K video, the opt for the Amazon Fire TV box. If you want a cheaper solution, you can always opt for the Amazon Fire TV stick.
Google Chromecast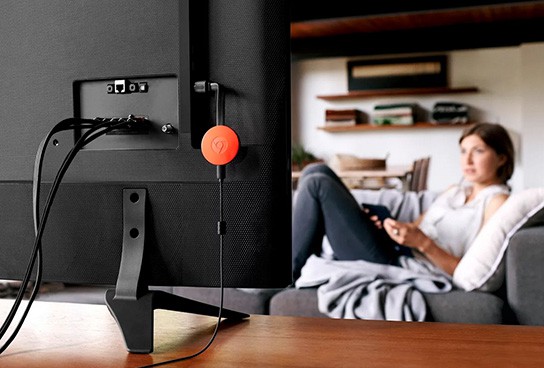 As a Google product, Chromecast integrates nicely with other products like smart speakers and is drastically cheaper than the Nvidia Shield. There are, at the present date, two different versions of the Chromecast. The first generation can still be found online for the dirt-cheap price of $13.50. If you're extremely sensitive to price and just want the bare minimum solution, the first generation might be something to consider. However, I wouldn't recommend trying to find an old first generation model.
Instead, you might as well opt for the second generation Chromecast, because it's also incredibly inexpensive. You can snag one for the pittance of $25.00, which isn't a significant amount more than the first generation. I imagine most people have spent more on a single dinner than the cost of the second generation. Oh, and did I mention the second generation is capable of 4K picture quality? The price is so low you might as well get the second generation!
Kodi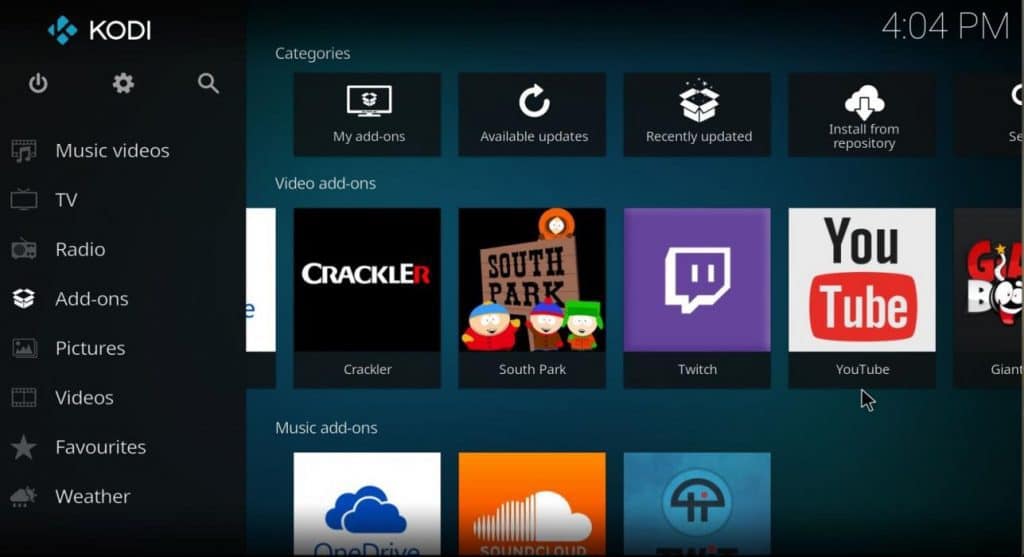 Kodi has been making waves in the home entertainment and media streaming industry over the past five years. This streaming alternative requires additional hardware, much like Google Chromecast or the Amazon Fire TV stick. The box, which easily connects to your television and network, runs an operating system called Kodi, which was based on the Xbox Media Center XBMC.
There seems to be an endless flurry of Kodi forks and versions, which I perceive to be a strength. Not only can you tinker around with different interfaces until you find one that's sleek and sexy, you can also find Kodi forks that are more streamlined than others. It's nice to know that you aren't pigeonholed into a single operating system, and nice to know that you have plenty of options at your disposal.
Not only can you install different Kodi builds, but the software is highly customizable and modular. In addition to choosing the core Kodi code, you can also install add-ons for personalized functionality, in much the same way as you would customize a web browser.
Custom Built Linux HTPC System with Atomic Toolkit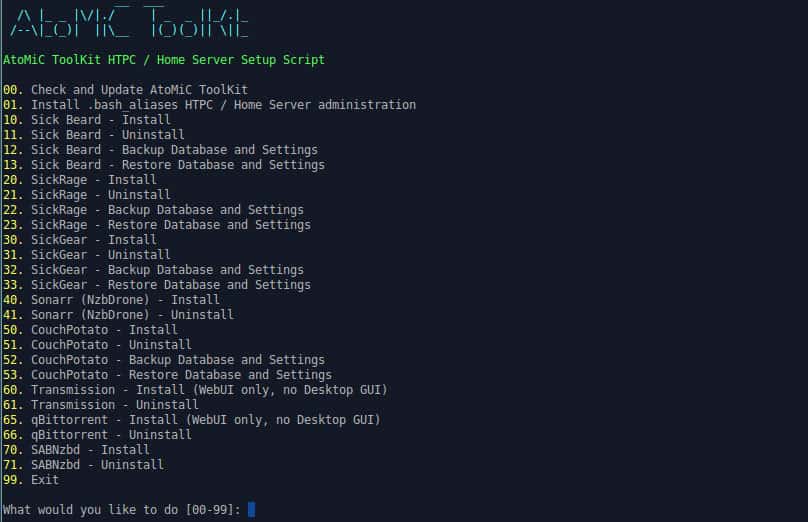 Did you know that you can download Linux absolutely free, and use it to set up your very own HTPC system? Depending on your television and network setup, there is also a myriad of way to send your HTPC laptop or desktop's signal to your TV set. There is just one caveat to this alternative: it's not truly a media streaming solution.
The Atomic Toolkit is a set of software packages that automate installation procedures on Linux systems like Ubuntu. That way, you don't have to suffer the tediums of manually running through each intimidating line of code in the terminal, or worry about troubleshooting a failed installation. You simply select the package you want to install, hit the "enter" key, and recline in your chair as the automation software does the heavy lifting.
However, be aware that many of the media programs contained in the Atomic Toolkit rely on BitTorrent or Usenet to download your favorite media. You can tell it to automatically download new episodes of your favorite shows as soon as they come out. Then, by checking a database of television shows and release dates, the Atomic Toolkit programs will automatically grab your favorite content from the Internet and store it in your personal media library.
Final Thoughts
The most affordable yet still high-quality alternatives to Nvidia Shield are Google Chromecast, Kodi boxes, Amazon Fire TV, and perhaps even the Raspberry Pi. These solutions are drastically cheaper, but be forewarned that a lower cost is a double-edged sword. After all, you get what you pay for. The decrease in price correlates with less powerful hardware than the Nvidia Shield. Nevertheless, if your main goal is to stream high-quality video and you don't see value in the top of the line hardware, the aforementioned alternatives are fantastic stand-ins.