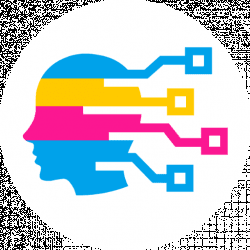 Latest posts by Digital Guyde Team
(see all)
PureVPN has been a staunch competitor and leader in the VPN industry for a while now. As a company, they are ten years old and were originally founded in 2006. Users should understand that they are based in the United States, and therefore may be required to comply with the law and government agencies such as the NSA.
To be completely honest, they do not log users' activities. However, they do log metadata such as which servers an account connects to, what time they connect, and how much data they transmit.
In fact, they have made the following statement on their website: "We do not and will not monitor user sessions for inappropriate behavior unless compelled to by law enforcement with proper documentation and paperwork. However, if in the course of normal business (including complaints from the general public) we discover you violating our Terms of Service Agreement we may terminate your account and optionally refund the balance of your account to you." Essentially, they will protect users' privacy within the bounds of the law. Let's take a closer look at their features to see how they stack up against the competition.
Key Features of PureVPN
The first feature we need to examine is the strength, size, and location of their network of VPN servers. PureVPN offers more global connection options than most other providers, making them a good fit for international travelers and residents in countries that are off the beaten track.
To date, they operate 500+ servers in 140 countries and 181 locations around the world. As with most other VPN services, PureVPN seems to be in a state of constant expansion, always bolstering the strength of their network with more servers and locations.
To be fair, the majority of their servers are located in more popular geographic regions such as the US and UK – which makes sense from a perspective of providing enough capacity for their customers.
I tend to like services like PureVPN more since they offer 5 simultaneous connections per account, which is becoming more important with each passing year.  Most users have more than 2 devices they want to secure, and this is especially important for people with families.
In addition, they have other standard features that are a necessity to compete with other industry giants like ExpressVPN. They are available on all the major operating system platforms and offer 24/7/365 customer support. Though they don't have a free trial, they do offer a 7-day money back guarantee.
Other providers have a 30-day money back guarantee, but 7 days should be more than enough time to test out their service. As an added bonus, they include free Smart DNS bundled with their VPN service, which is one thing many other providers lack.
Features Summary:
24/7/365 customer support
500+ servers in 140 countries
7-day money back guarantee
5 simultaneous connections per account
Free Smart DNS
The highest concentration of servers in the US, Canada, and the UK
Security protocols including PPTP, L2TP/IPSec, SSTP, OpenVPN & IKEv2
PureVPN Pros
PureVPN Cons
No free trial
The money back guarantee only lasts for 7 days
Lacks advanced security features such as a VPN kill-switch and NAT firewalls
Based in the US
PureVPN Speed Test
Before we dig into the results of the speed test, you should be aware of several factors. We perform the speed tests with all factors remaining equal to be as objective as possible.
All speed tests are run from a Windows 10 computer, on the same Internet connection, and connecting to the same Hong Kong location. My Internet connection is rather slow by today's standards; I'm currently using an ADSL connection with 5Mbps download speed and 1 Mbps upload bandwidth.
In addition to a raw speed test, we also compare pings to the speed test server as well as Google DNS server. The results are as follows:
Download speed: 4.41Mbps
Upload speed: 0.40 Mbps
Speed-test server ping: 83ms
Google DNS ping: approximately 100-150ms (quite variable and inconsistent)

I'm not sure why, but the ping to Google's DNS servers jumped between 100ms and 150ms quite sporadically. In addition, I did notice a little bit of packet loss with the pings.
However, users should note that ICMP echoes requests/replies (e.g. pings) are usually prioritized last on many ISP networks, meaning they would be discarded to make room for other types of traffic during times of peak utilization and network congestion. So, I can't definitively say that the ICMP loss was due to PureVPN.
I would also add that the speed of their service, while not the fastest we've seen among other providers, was relatively fast. I could download YouTube videos without needing to wait for the content to buffer, and this is fast enough to support streaming content and other intensive applications.
But even though the download rate was more than adequate, I was a little disappointed with my upload rate – which was cut by nearly 60%. As long as you aren't hosting any servers like a homemade web server or uploading Bit Torrent files, this likely isn't a large concern. However, it can increase file transfers for online web storage and cloud backup services.
Furthermore, many users likely have faster Internet connections than mine. Gigabit Internet connections are becoming more and more pervasive. Still, I was disappointed with the upload rates, though you will likely experience much faster speeds with an Internet connection that has more upload bandwidth.
Plans & Pricing
PureVPN has a simple and industry standard pricing model. The longer the subscription you purchase, the more you save – it's that simple. They don't try to upsell customers on higher packages by adding more features.
And to be fair, they're really not overpriced. In fact, they're actually reasonably priced when compared to a lot of the competition. Though they're frequently running specials, the current pricing structure is as follows:
Who Should Use PureVPN
PureVPN is likely best suited for international travelers because they have servers in more countries than almost any other provider. And because they have a higher concentration of servers in Canada, the US, and the UK, they are a good fit for people who want to access geo-restricted content.
Also, they are a decent option for Bit Torrent users. They don't allow P2P traffic across all of their servers, though, because they make it a priority to comply with complex international copyright laws. However, in places where it is legal to download torrents for personal use, they do allow Bit Torrent and P2P traffic through their servers.
Final Thoughts
Overall PureVPN is a great service that won't break the bank. I liked their software and security features. And it cannot be denied that they have a larger global presence than other providers, making them a good fit for travelers and users residing in less popular geographic regions. Check out the latest discount pricing on it here.