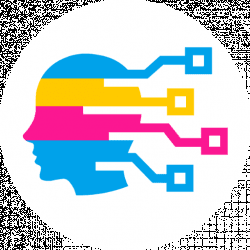 Latest posts by Digital Guyde Team
(see all)
We're going to pick NordVPN apart to see just how well it stacks up against other providers. If you're the type of person that distrusts domestic US VPN providers due to NSA wiretapping, then you're in luck.
NordVPN is based out of Panama (as is TorGuard VPN), and they have some interesting features that you don't typically see with other VPN providers.
Before digging into NordVPN's features, let's look at the quality everyone considers first: the price.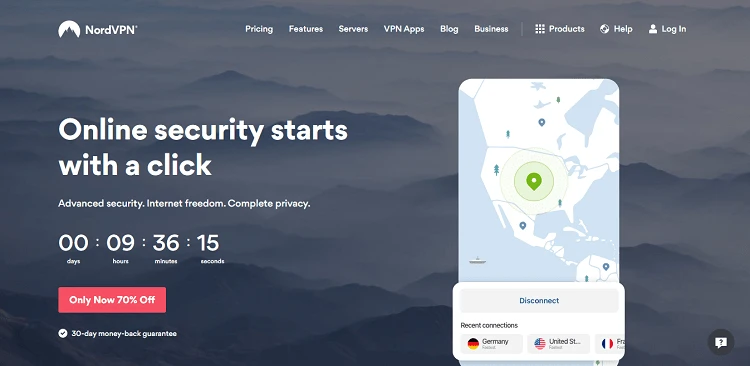 Pricing & Features of NordVPN
While some VPN providers offer a free version of their service with encumbrances like data caps and bandwidth throttling, NordVPN does not. Instead, they offer a 30 day free trial, though you'll be automatically billed if you fail to cancel your service before the end of 30 days.
I think 30 days is quite generous because only a couple of other VPN providers allow such a long trial period. ExpressVPN also offers a 30 day trial period, but most other providers only allow a 7-day trial.
And like most other providers, they don't package their service into different tiers. Instead, their pricing model simply discounts the monthly cost when you purchase longer-term subscriptions. The more you buy, the more you save – it's as simple as that. The following outlines their prices:

Clearly, the 12-month subscription offers the best value since it is half the cost of the monthly subscription option.
Special Deal: NordVPN also has a special going on where you can save 72% on a 2-year deal.
Note that the features are the same regardless of which plan you choose, too. As far as VPN pricing is concerned, NordVPN is relatively inexpensive. Though they don't have the cheapest VPN, they are certainly price-competitive with bit names such as PIA VPN, which costs $3.33 at its cheapest.
And this VPN provider has some interesting features. One thing I really liked was their allowance of 6 simultaneous connections per account, which is more than any other provider I've seen. Most providers only allow between 2-5 simultaneous connections. And they have moderate global coverage and a decent amount of servers. Right now they have servers in 49 countries, which helps users find a server near their geographic location.
In addition to providing access to over 3,000 free proxy servers and a proxy extension for Google Chrome, their software also supports connections with the Tor network over the VPN to add an extra layer anonymity.
NordVPN supports Windows, OS X, iPhone, and iPad with custom apps. Android devices can connect using OpenVPN, though they are currently developing a custom Android app. Last but not least, they are a good fit for Bit Torrent users because of the permit P2P traffic through their servers. I make this distinction because some providers block P2P traffic.
Security & Privacy
I have to hand it to them, NordVPN has some cool security features. The first of which is double encryption. The idea is that by encrypting data twice, it will be impossible to decrypt. But the protocols they use are so strong that they can't be cracked, even with single encryption. Users can take advantage of 2048-bit SSL encryption, and they even provide OpenVPN connections on SSL ports to disguise the tunnel.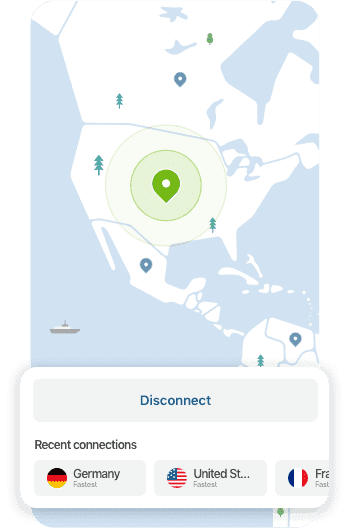 They do offer OpenVPN, PPTP, L2TP, and IPsec connections. However, keep in mind that PPTP is easily cracked (though it's faster due to lower overhead), so it's best used for accessing blocked content, such as real-time multiplayer game servers hosted in foreign countries.
It's also worth mentioning that Panama doesn't have any mandatory data retention laws. No data retention laws combined with the fact that NordVPN is a no-logs provider means you don't have to worry about invasions of privacy.
The servers are, of course, protected by firewalls. In short, NordVPN has fantastic security and privacy. The following summarizes their security features:
double encryption
ability to use Tor in conjunction with a VPN for an extra layer of anonymity
extremely strong encryption using AES-256, RSA-2048, and SHA-2
strong VPN protocols including IPsec and OpenVPN
Check out how NordVPN differs with OpenVPN in our full comparison.
Performance & Speed
Most people know that encryption and security software usually have a tradeoff with speed because the encryption process and distance to the server adds a significant amount of overhead and latency. And because they use double encryption, I expected the overhead to be much larger.
Nevertheless, I was pleasantly surprised to discover that there wasn't any significant decrease in performance, and I didn't lose any speed. Remember, however, that performance depends on which server you connect to for a couple reasons.
First of all, the further away the server is, the higher the latency will be. In addition, different servers have different numbers of users connected to them. If one server is overburdened, sometimes you can experience bottleneck issues. But I didn't experience these problems during the test.
The following describes the results of the speed tests:
Download speed: 4.89Mbps
Upload speed: 0.92 Mbps
Speed-test server ping: 67ms
Google DNS ping: approximately 102ms
I would also like to point out that the servers seemed to be very reliable. Sometimes when you connect to a server halfway around the globe, you'll notice wide variations in latency and ping statistics. Not only did I not lose any pings, but they stayed relatively steady, varying between 100-104ms.
I didn't really lose any upload or download bandwidth, either. Though I didn't test with a massive Bit Torrent file, I was able to download and stream video content without any noticeable performance impact. All in all, I was very pleased with the speed and reliability of their servers. Even with double encryption, I didn't notice any more overhead than other providers. In fact, some other services are significantly slower even though they use single encryption.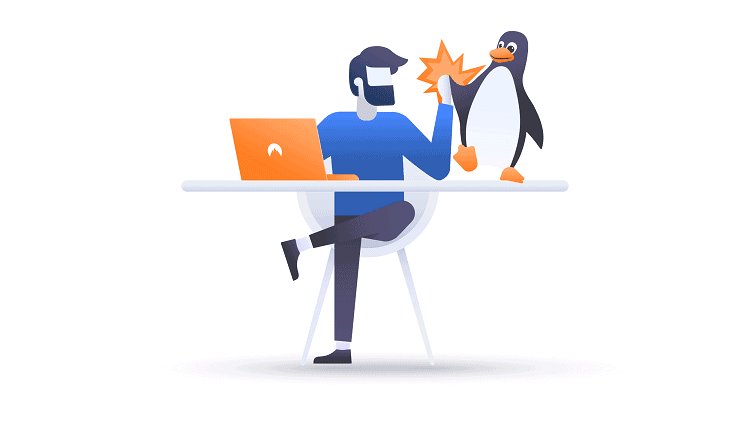 Customer Support
I also thought they did a good job with support. As with most other services, they have an email address to open support tickets as well as FAQs and tutorials. I think most users can get by using the tutorials, and they did a great job of organizing them. Each tutorial is sorted by the operating system and the type of VPN protocol used (e.g. OpenVPN or L2TP/IPsec). I was equally impressed with the format of the tutorials.
Some VPN providers only list the steps, while others take screenshots and highlight important buttons and text fields – but not NordVPN. Instead, they choose to show video tutorials, which makes it a lot easier to follow along. In addition, they have a Live Chat feature for almost instantaneous service. I don't know about you, but waiting in a phone queue while listening to elevator music makes my blood pressure skyrocket.
Final Thoughts on NordVPN
I can't honestly say that there's anything I hate about NordVPN. They are a well-rounded service at a reasonable price. I do wish they had more servers, but they do still have a more than an adequate number of server locations. Some other providers operate servers in more countries, such as PureVPN, who has servers in 140 countries around the globe.
But 49 countries is nothing to laugh at. UPDATE: They are now up 57 countries and 790 servers since I published this review.
You also have to consider that they permit up to 6 simultaneous connections, which is great for families, shared accounts, and people with a lot of devices they want to secure. I have to say that I was impressed with the quality and affordability of their VPN service.
Bottom Line: NordVPN is among the best VPN services we've tested, even better than some of the traditional heavyweights in the market. Check out this page for current deals on NordVPN.
How does NordVPN compare to others?