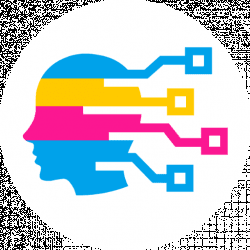 Latest posts by Digital Guyde Team
(see all)
TunnelBear and NordVPN have got to be two of my favorite VPN providers for very different reasons. These providers use very different pricing models, and even though several of the core features are comparable, I think each service appeals to a very different service of the market.
I do think that TunnelBear did a great job in the branding department. I think the only other VPN service with comparable branding is HideMyAss VPN, which uses a racy mule as its mascot. Conversely, NordVPN takes a more straightforward approach towards marketing its service.
And before we dig into the details of the pros and cons of each service, I would like to take a moment to say that both of these services are leading VPN providers. They both compete with other leading services like ExpressVPN, PIA VPN, IPVanish VPN, and others. I've seen a lot of VPN services in my day, and some of them are complete garbage.
TunnelBear and NordVPN are certainly not crummy providers, but which one best suits your needs? To help you answer that question, I'm going to pick apart each service piece by piece. Let's get started with a pricing model comparison.
Pricing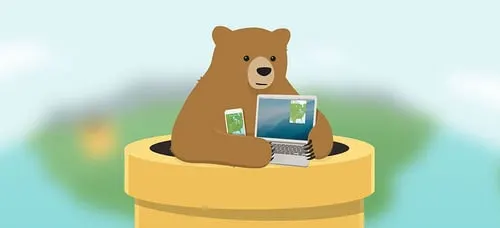 TunnelBear does have a seven-day free trial as well, so you can actually try it before you buy it. The free version only has limited access to servers though. Also, you should note that in addition to the free trial, there is also a completely free version that you can use indefinitely. There is one massive caveat, however: the free version is limited to 500MB of data every month.
It's not really practical, but if you only need a VPN a little bit while you're on vacation to unlock geo-restricted content, the free version is a viable solution. If you're looking for a long-term solution, I'd recommend getting one of the paid versions (check here), as follows :
Monthly plan – $9.99 per month
Annual plan – $4.99 per month
The following outlines NordVPN's pricing model (check here):
1 month: $11.95 per month
6 months: $7.00 per month
1 year: $5.75 per month
For the sake of comparison, note that the monthly cost of each provider's plans is roughly the same ($4.99 per month versus $5.75 per month). Most people wouldn't really care about an extra $0.75 cents per month, but I did want to alert you to a special promotional pricing plan by NordVPN.
I don't know how long NordVPN intends to offer such a low price (it may become a permanent part of its pricing model), but note that NordVPN has a two-year subscription plan that only costs $3.29 per month, making it even cheaper than TunnelBear.
Also, NordVPN does have a three-day free trial as well that doesn't require any payment card data. All you need to do is create a username and password. However, I think that TunnelBear is the better option for free users since it offers an ongoing free monthly plan in addition to a trial delimited by time.
Network Size and Company HQ
I should also mention that NordVPN has two massive competitive advantages over TunnelBear VPN with regards to network size and the location of the business's headquarters. First off, note that TunnelBear is based out of Toronto.
While Canada may not be as infamous for wiretapping scandals as the US NSA programs uncovered by Edward Snowden, you should be aware that Canada is a FiveEyes country, along with the US, UK, New Zealand, and Australia.
Some people would rather their VPN provider be based in a more neutral area to avoid government subpoenas seeking detailed customer records, usernames, passwords, and payment card data. It is true that neither provider logs user activities, but some people just don't like Canadian-based services. NordVPN, on the other hand, is based in Panama. For that reason, I prefer NordVPN over TunnelBear.
In addition, I have to take a moment to discuss the relative size of each provider's network. TunnelBear actually has a fairly small network of servers, since it only provides connections in over 20 countries.
That's not exactly terrible either since TunnelBear VPN choose to host servers in the most popular geographic regions like the US and Europe. However, note that the average provider usually has around 25-30 servers.
NordVPN, on the other hand, hosts servers in over 57 countries, which will give you much greater flexibility when choosing a location to connect to. Personally, I dislike services that don't provide more than 25-30 locations.
International data laws change so frequently that I'd like to have more options. Plus, if one server or country is bogged down or just too slow (too high latency, too low bandwidth, etc.), then I like to switch servers.
Furthermore, note that when you have more global connection options, you can more easily find a server that's outside the country you reside in, yet not so far away that it tacks on a ton of latency to your Internet connection. Because NordVPN is based in Panama, and because NordVPN hosts servers in over 57 countries, TunnelBear doesn't look as attractive…at least not for paid plans.
But now let's take a moment to dig a little deeper into the features.
TunnelBear Features

First off, note that TunnelBear has fantastic encryption options. Users can choose between OpenVPN and IPsec connections, which offer extremely strong security. PPTP isn't even an option, which is good because PPTP only offers weak encryption and can be cracked.
Furthermore, note that TunnelBear allows up to five simultaneous connections per account, which should take care of 99.9% of individual users' needs.
The biggest feature that I think is missing from the service is support for P2P and BitTorrent traffic. I really wish that this service allowed torrent downloads and uploads through its servers, but I think part of the reason it isn't allowed is due to the fact it's based in Toronto. Despite the fact it doesn't support torrents, the software does still include a kill-switch though.
While that's disappointing, on the whole, I think TunnelBear VPN has a great set of features. In summary, the following outlines TunnelBear VPN's main features:
Servers in 20+ countries
Based in Toronto
Seven-day free trial, as well as an indefinite use free plan, limited to 500MB monthly
Knowledgebase, guides, and customer support
Military grade encryption using AES-256
Five simultaneous connections per account
Kill-switch included (this feature is renamed as 'Vigilant' mode)
No activity logs
No support for P2P or BitTorrent
Connections using OpenVPN and IPsec
NordVPN Features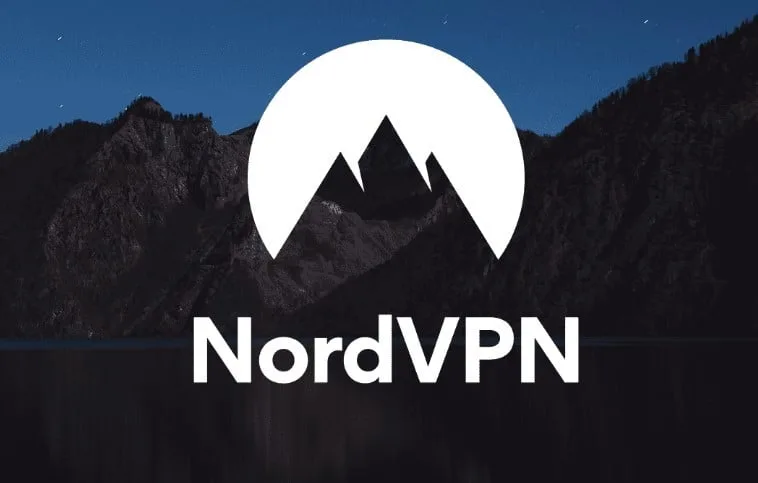 I've already mentioned that NordVPN has superior pricing, a better company headquarters, and servers in more countries than TunnelBear VPN. But what about the other features of its service, such as encryption, security, and extra goodies? Well, first and foremost, note that NordVPN allows VPN connections using OpenVPN, IKEv2/IPsec, and PPTP.
NordVPN has more connection protocol options; for that reason, I have to admit that NordVPN has superior encryption. Both providers have the option of AES-256 military-grade encryption, but NordVPN has a special double encryption feature to provide an extra layer of security.
Plus, NordVPN does allow P2P and BitTorrent traffic, so if you're planning on downloading torrents, NordVPN is the only viable option.
Plus, I love how NordVPN allows up to six simultaneous connections. If you divide the monthly cost of the two-year subscription ($3.29) by each simultaneous connection, it only costs about $0.50 cents per device per month, which is practically nothing.
In summary, the following outlines NordVPN's features:
P2P and BitTorrent friendly
Servers in 57+ countries
Military grade encryption using AES-256
Connections using OpenVPN, IKEv2/IPsec, and PPTP
Special double data encryption feature
Six simultaneous connections per account
Cheap pricing
No activity logs
Based in Panama
Kill-switch included
Knowledgebase, guides, and customer support
Final Thoughts
TunnelBear is better for free users, but NordVPN offers better all-around value, especially with its $3.29 per month two-year subscription plan. Really, the features of each service are strikingly similar. However, the following lists the advantages of NordVPN over TunnelBear VPN:
Double data encryption feature
One extra simultaneous connection per account
Cheaper pricing ($3.29 per month versus $4.99)
Servers in 37+ more countries
Support for P2P or BitTorrent
Since you can get these five features with NordVPN and pay less money, it only makes sense that NordVPN is the clear winner – even if you only opt for NordVPN's monthly option.
Still, I do like TunnelBear VPN a lot, and I think that it's still a great option – especially for free users. If you're extremely price-sensitive and need a free VPN tunnel, I recommend choosing TunnelBear VPN.
Otherwise, I think that you should take advantage of the two-year promotional pricing with NordVPN.
Check out our guide on how to find the right VPN for your needs, and which are the best VPNs.