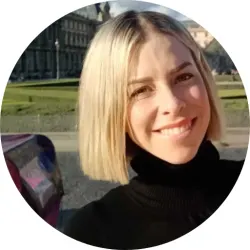 Latest posts by Jodie Chiffey
(see all)
We are going to explore which one is a better computer cleaner between Malwarebytes vs CCleaner.
We will look at the difference in their features, how they compare in terms of price, ease of use, and their strengths and limitations.
In the same breath, we will mention other alternatives available for you to consider.
Of course, if you care about your computer's health, you need to constantly clean unwanted junk that builds up over time and slows down your system. Accumulated unused files or malware infection could cause this. To make a better choice, you must understand the functionality of each software.
Let's begin by comparing the significant differences you expect to see between the two products.
Main Differences Between Malwarebytes vs CCleaner
The main differences between Malwarebytes and CCleaner are:
CCleaner optimizes your computer system by clearing cache and your browsing footprint, whereas Malwarebytes eliminates spyware like Trojan and other malicious software.
Malwarebytes' fundamental goal is to eliminate malware infections such as Trojans, rootkits, dialers, worms, rogues, and spyware which are missed by the use of antivirus, whereas CCleaners' core goal is to remove junk files, free up space, and speed up your device.
Malwarebytes serve as a secondary defense against malware after antivirus, whereas CCleaner is not necessarily a malware protection tool.
Malwarebytes Pro version has additional protection against the real-time threat, with a reasonable capacity to block malicious websites, whereas CCleaner Professional also deletes your browsing history, keeping trackers off your trail.
You can use Malwarebytes on Microsoft Windows, macOS with a mobile app available for Android and iOS, whereas CCleaner covers only Android apart from Windows and macOS.
Malwarebytes subscription is a lot comprehensive with two categories of Personal or Professional to choose from, whereas CCleaner is simple with fewer features.
Exploring Malwarebytes and CCleaner features
Malwarebytes and CCleaner both differ in their functionality, though both slightly overlap on the others' primary tasks. The differences in features are;
Real-Time Monitoring And Scheduled Scans
Even though CCleaner allows for scheduling and thereafter automatically runs your computer scans, it's only effective in handling junk removal, whereas Malwarebytes uses artificial intelligence to determine the pattern and prevent an attack before it occurs.
CCleaner users are assured of round-the-clock automatic computer monitoring for actual time threats, accumulated junk files, outdated software, vulnerabilities, and privacy, whereas Malwarebytes provides a deeper and more comprehensive scan catching malware and viruses before an attack.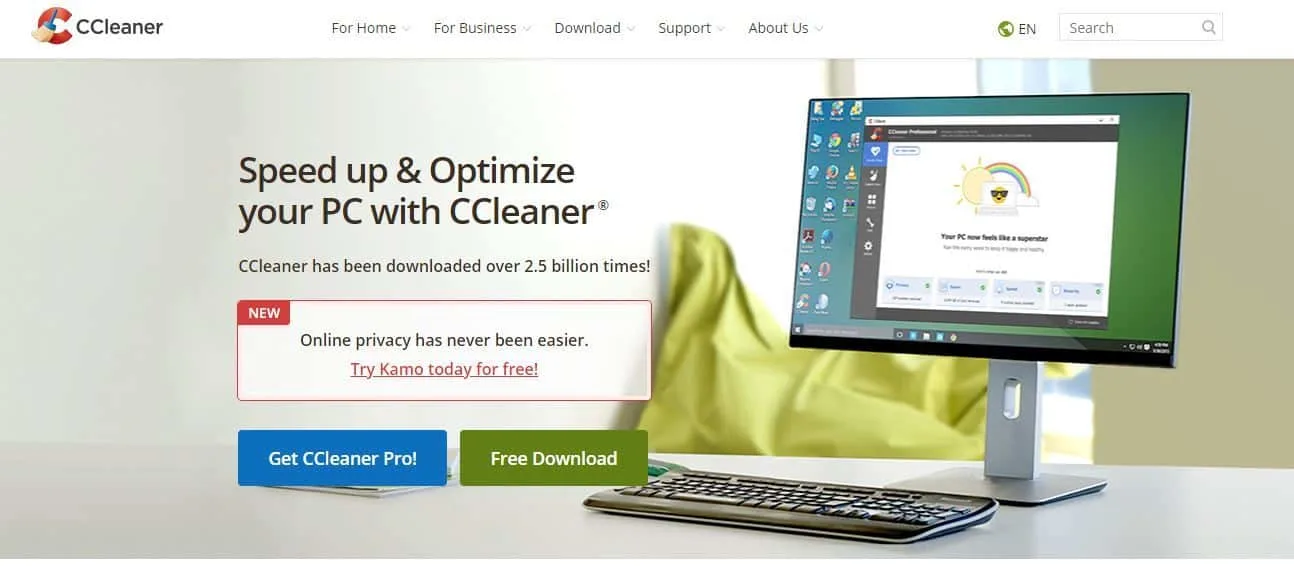 Junk Clean Up
CCleaner was specifically designed to clean up junk from your computer. It does that by removing the cache and other useless files that cause lagging in your laptop. In contrast, Malwarebytes' core purpose is to keep your computer safe from ransomware, phishing, and malware threats.
While scanning your computer for unwanted files, CCleaner will also protect you from virus threats, but its primary function is cleaning. In contrast, Malwarebytes will actively protect you from viral attacks with better results than cleaning your computer.
Computer Health Scan
A CCleaner health scan catches and analyzes errors and your PC's vulnerabilities but lacks the comprehensiveness that Malwarebytes has. From its design, Malwarebytes provides a spectacular health scan as it intentionally targets viruses, malware, and other safety loopholes within your computer.
Malwarebytes have different scan levels, including hyper scan, which removes malware from memory objects, threat Scan, which helps remove malware and viruses from memory, startup, registry, and system file things. Meanwhile, their custom scan allows you to decide the things you prefer scanned, whereas CCleaner lacks these features.
Computer Speed
By design, CCleaner seamlessly optimizes your system, fixing errors and eliminating files that are no longer useful, allowing your computer to pick up speed, whereas Malwarebytes cleans unwanted software and programs slowing down your computer.
To effectively enhance your computer speed, both CCleaner and Malwarebytes need to run concurrently to target their respective targets in your computer to improve speed.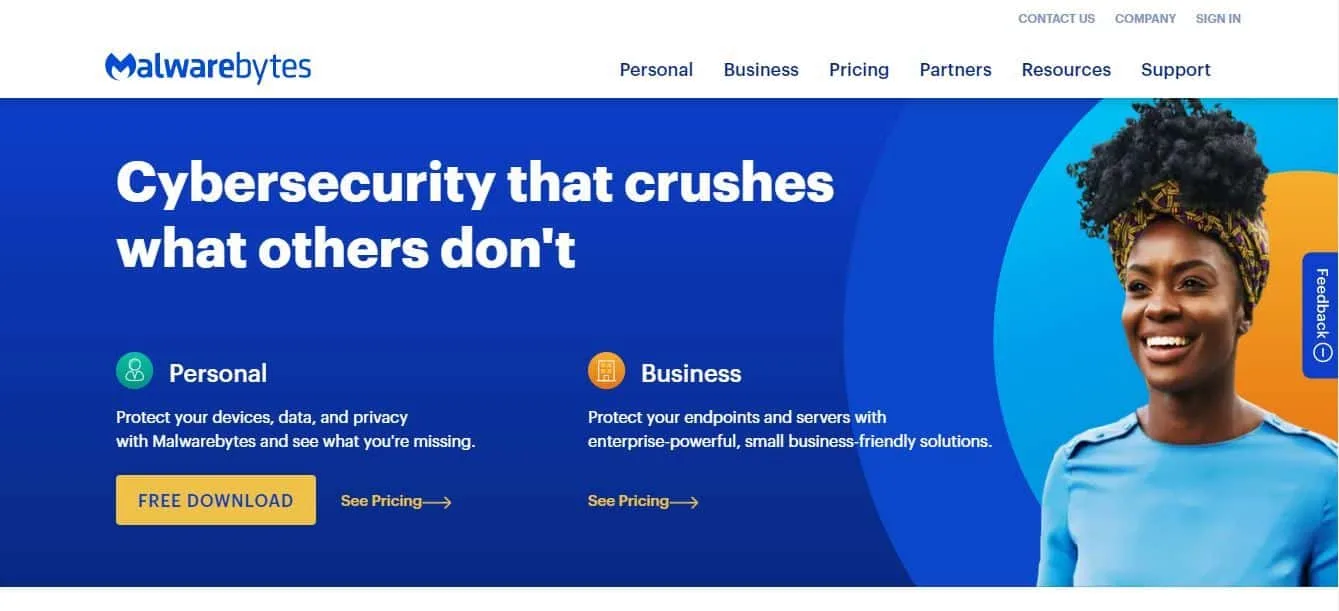 Privacy Guard And Anti-Tracking
Through its CCleaners' Kamo tool, CCleaner automatically removes any digital footprint of all your online activities, giving a false trail to keep away trackers from your actual trail. In contrast, Malwarebytes not only conceals your browsing activities but also protects you against spyware eliminating your identity theft.
Malwarebytes and CCleaner provide privacy and anti-tracking features, but, whereas Malwarebytes provides better protection against spyware and clear your browsing history, CCleaner needs additional help for efficient protection of your computer's privacy.
Mobile Phone Protection
With threat as real on your computers as it is in your handset, you need the protection of either Malwarebytes and CCleaner.
CCleaner has a sleek Android app that cleans your handset and speeds it up, whereas
Malwarebytes mobile app covers both Android and iOS systems though you can opt for either a free or paid version.
Malwarebytes mobile app majorly detects and eliminates malware attack, whereas CCleaner app majors in cleaning out excessive files that pile up in your phones, thus help boost the speed of your device.
Malwarebytes vs CCleaner – Customer Support
Malwarebytes have commendable support with the highest tier of clientele base allowing more in-depth access to the technical support under the premium support package, whereas CCleaner does not offer such.
Technical support is available through remote, email, chats, and phone calls, whereas CCleaner has invested more in video product tutorials, documentation, and expert forums for their customer support.
Comparing Malwarebytes VS CCleaner – Pricing
CCleaner has three packages with their first package freely available to its customers for life providing only the basic cleaning and privacy protection of your device, whereas Malwarebytes does not have any free version.
The CCleaner Professional goes at $19.95 with a free trial available to those who wish to test drive the product. The package allows you to check your PCs' health, updates software, offers real-time threat monitoring, premium support, and enhances your computer speed and privacy protection.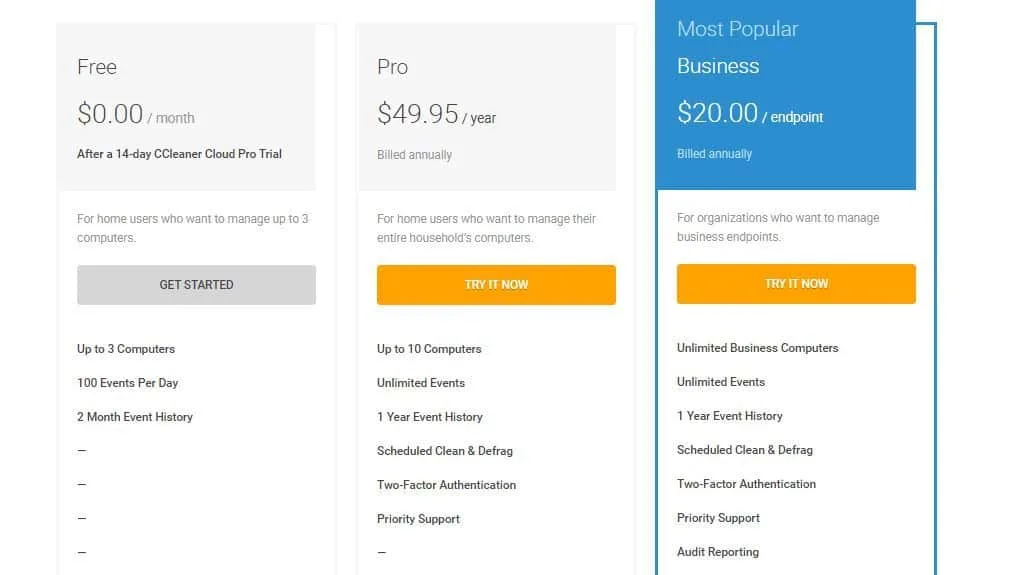 The last package named CCleaner Professional Bundle pricing starts at $25.95 though missing any free trial. It's packed with additional services like Disk Defragmentation, file recovery, and hardware inventory on top of the cleaning services available for the first two packages.
Malwarebytes subscription is a lot comprehensive with two categories of Personal or Professional to choose from, whereas CCleaner is simple with fewer features.
The personal option has three packages from Premium designed for 1 device and priced at
$3.33monthly, though billed annually. This package mainly provides device security such as Preventing real-time threats, destroys ransomware, protects against malicious websites, and removes malware from your computer.
The second package, also named Premium handles 5 devices and the subscription starts at $6.67. It provides all the device security functions as well.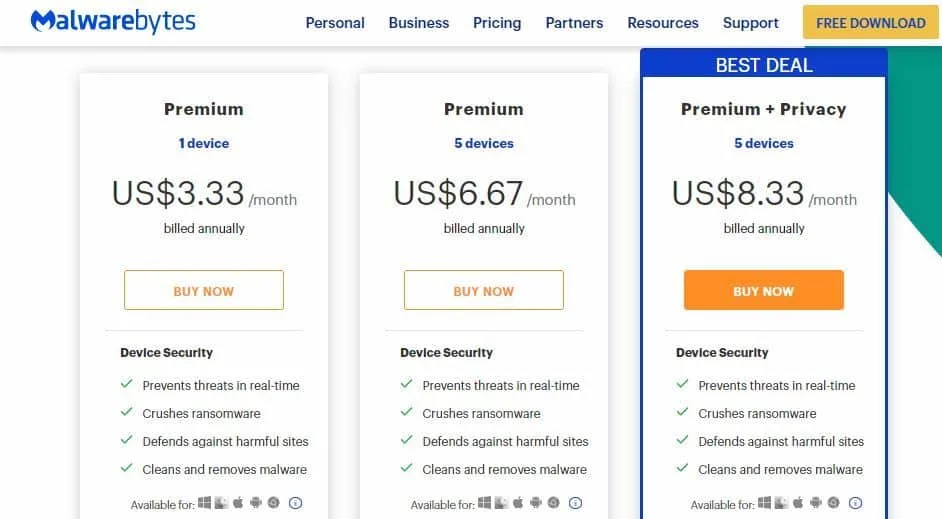 The third package named Premium + Privacyalso handles 5 devices and is charged at $8.33 offers device security besides VPN cover like online privacy, encrypted Wi-Fi connection, provides virtual IP address as well as allowing you to pick geolocation.
The Malwarebytes Business has longer named packages starting from Malwarebytes
For Teams priced at $49.99 per device annual subscription. This offers basic cybersecurity for businesses just starting out but covers Windows, Mac, Chrome, and Android.
Malwarebytes Endpoint Protection package provides improved threat and malware protection than the Teams package for small and medium companies Windows and Mac only. It handles over 10 devices and is priced at $69.99 yearly.
Malwarebytes Endpoint Detection and Response is the last package that provides threat prevention, remediation, and recovery for medium to large businesses. Priced at $84.99 per device charged yearly. It covers Windows and Mac only but for over 10 devices.
Malwarebytes vs CCleaner- Ease of use
Both Malwarebytes and CCleaner are straightforward to download, install and navigate. However, because of the huge number of features available for Malwarebytes, it needs a little learning curve to familiarise yourself with it for first-time users compared to CCleaner.
How do Malwarebytes and CCleaner rank on market share reports?
CCleaner has higher usage in Information Technology and Services which accounts for 11.8%, Computer Software with 11.6%, and retail with 8.2% total customer base, whereas Malwarebytes top three clientele is from Information Technology and Services, Education Management and Computer Software with 9.8%, 5.3%, and 5.2% respectively.
Malwarebytes has a stake of 11.60% market share occasioned by its 1,055 current customers, whereas the market share for CCleaner isn't readily available.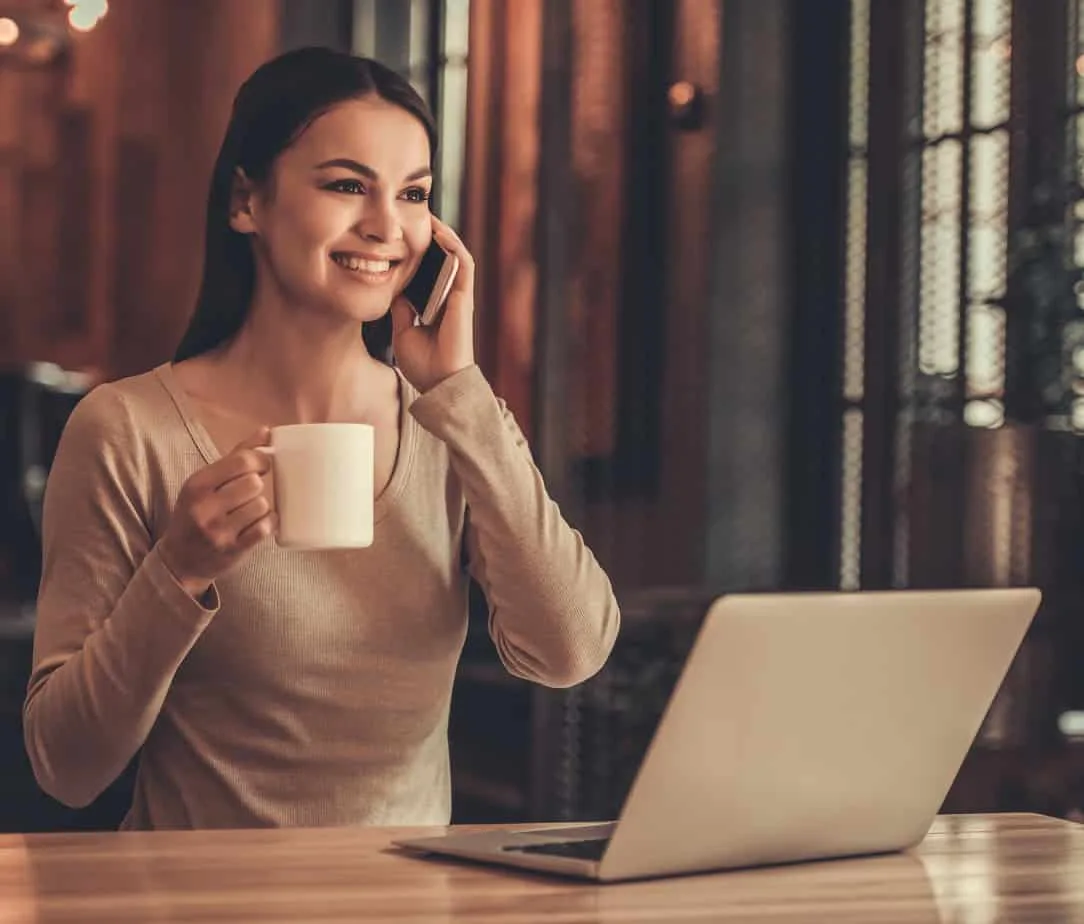 Pros and Cons
CCleaner
Pros
Has a cheaper price compared to Malwarebytes
Provides better clean up of your computer because of its intentional cleaning design
Gives users the choice on the level of scanning that needs to be done. Automatically updates software for efficiency.
Easy to use
Cons
Needs additional paid software to recover accidentally deleted files.
Does not provide comprehensive malware protection like Malwarebytes
Malwarebytes
Pros
Has more useful features compared to CCleaner
Eliminates software that causes malware, bloat, and ransomware, enhancing its speed and keeping it safe.
Does not task the computer resources because of its lightweight nature.
Protects your identity while browsing online
Continuously monitor and protect your computer threats.
Easy to install and use.
Cons
Takes a lot of time to download and install, up to 2 hours long!
Is less adapted to cleaning your computer compared to CCleaner
License renewal is expensive
Are there any Alternatives?
Iolo System Mechanic
Called the automatic system mechanic, Iolo System Mechanic, this system cleaner eliminates the need to manually clean your computer. For just $24.97 you will remove junk files making your computer fast, with boosted performance in terms of download, streaming, and gaming time.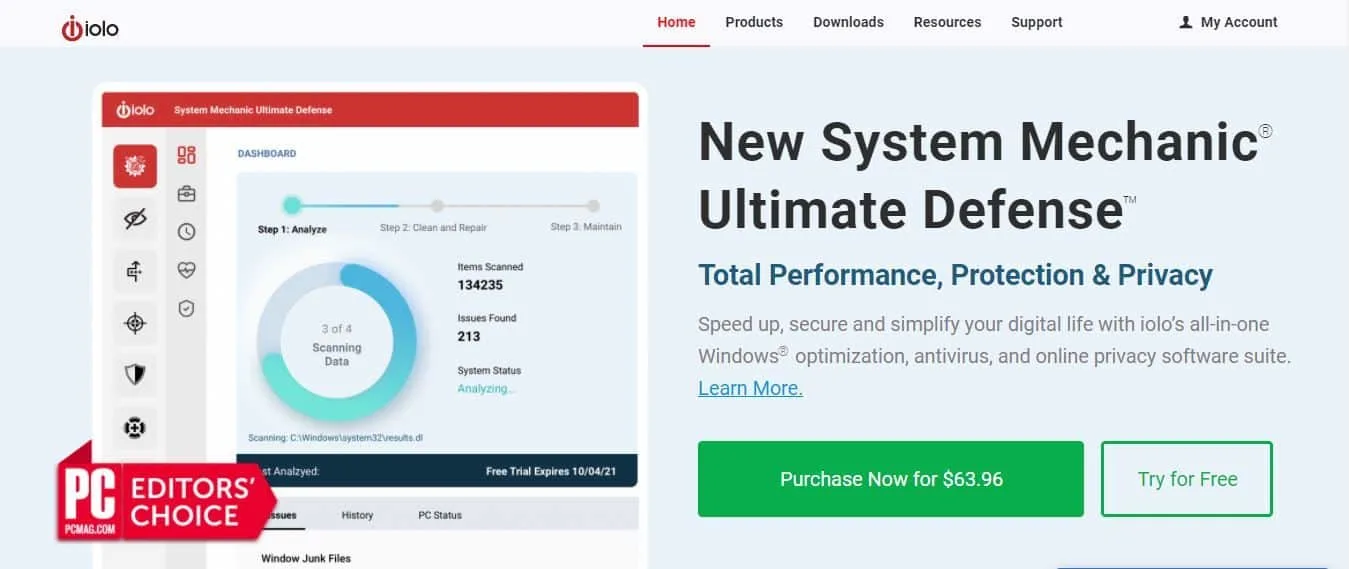 It identifies and eliminates system-hogging bloatware allows for trapped memory and defragments drives and finding and repairing Windows security loopholes. It does these silently in the background whenever your computer is idle.
Iolo System Mechanics features that make it stand out are its Automated PC Care, ability to clean up to 50 types of junk files, speeding up your computer by removing bloatware, and finally identifies and eliminate potentially unwanted programs (PUPs) which compete with your computer resources.
Advanced SystemCare (ASC)
With its Artificial Intelligence, Advanced System Care has been efficient over data protection, junk clean up, and speed up computers. You can easily use ASC in Windows 10, 8,7, Vista, and XP.
ASC stands out because of its features like permanently deleting unwanted files, fixing windows issues, cleaning both your disk and registry to free up space besides performance boosting.
From $29.55 to $49.99 you can secure a premium version to offer you full cleaning and online cover for your computer or opt for the free trial which covers the basic speed up of internet connection and PC performance.
Frequently Asked Questions about Malwarebytes and CCleaner
Question: What similarities do Malwarebytes and CCleaner have?
Answer: Both Malwarebytes and CCleaner speed up your computer, provide you with online privacy cover, block advertisements from bugging you online, and are both available for Android users.
Question: What are the three main differences between Malwarebytes and CCleaner?
Answer: The three major differences include:

1. CCleaner removes junk files, whereas Malwarebytes removes unwanted programs and software.
2. Malwarebytes protects you from ransomware, whereas CCleaner does not
3. CCleaner provides automatic software updates, whereas Malwarebytes does not
Question: Is it safer to combine the use of Malwarebytes and CCleaner or use them separately?
Answer: Using both Malwarebytes and CCleaner is ideal because the two target unique problems that sometimes overlap. CCleaner will remove junk, creating space and thus speeding up your computer, whereas Malwarebytes will target and remove malware, creating space in the process and thus speeding your computer performance.

Together, the two can offer more advanced protection for both malware and junk removal, making your browsing a breeze and your computer a light.
Question: Why are Malwarebytes softwares so costly compared to CCleaner?
Answer: Even though this two software slightly overlaps in their functionality, Malwarebytes offers comprehensive solution package features for either personal or business use. These features may require an additional purchase, increasing the initial cost of the software.

If you compare Endpoint Detection with Endpoint Detection and Response in the business Malwarebytes package, for instance, the latter comes with an additional feature like Windows ransomware rollback which is missing in the former.
Conclusion – Which Software Cleans Your Computer Better?
From the features comparison, it's obvious that Malwarebytes and CCleaner were intended for separate tasks which override the other functionality at some level.
Malwarebytes though able to clean and free up your computer, focuses on achieving that by targeting malware, ransomware, and other malicious sites that threaten your safety, more like an antivirus, whereas CCleaner focuses on junk removal, space release, and computer speed optimization.
Malwarebytes is a better choice if your priority is to keep safe online and protect your browsing history. The cleaning and computer speed up comes as a bonus.
If however, you are keener on speeding up your computer by eliminating the junk files to free up space, CCleaner comes in handy.
These two products would work perfectly in sync, so choosing them both for your system would be ideal. If however, you must choose one, I'd prefer Malwarebytes over CCleaner.
We'd love to hear your comments and experiences regarding CCleaner and Malwarebytes. Share them with us in the comment section.