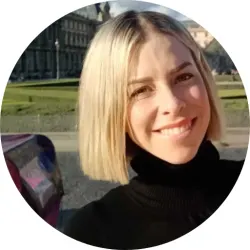 Latest posts by Jodie Chiffey
(see all)
Our comparison today focuses on Webroot vs Eset to determine which solution is better for you in 2022.
We will look, in detail, at the features that set these two products apart, their prices, ease of use, besides their strengths and limitations.
We'll also explore other alternatives to consider besides Webroot and Eset software.
Our cybersecurity has become more and more exposed by the ever-changing tactics of online attacks. Impersonation, phishing, and ransomware are easily delivered to unsuspecting individuals' e-mail boxes. This pushes the demand for efficient protection through pre-empting, detecting, and blocking such silent attacks.
We have compared Webroot against other antivirus software on the market previously. Today, we begin by comparing its main differences with Eset.
Main Differences Between Webroot vs Eset
The main differences between Webroot vs Eset are:
Webroot threat type protection doesn't cover threats like anti-spams, adware prevention, and chat protection, whereas Eset detects and eliminates the three mentioned
Webroot is light with negligible system impact, whereas Eset has a medium impact on your system
Webroot deploys cloud-based threat monitoring, detection, and elimination, whereas Eset requires on-premise installation to protect against cyber threats and internet security
Webroot antivirus software is compatible with Windows, Android, Mac. and IOS, whereas Eset is also compatible with all these devices except IOS
Webroot extra features include gamer mode, parental control, and a personal firewall, whereas Eset goes a notch higher with its safe browser feature
Webroot support leans more towards email and tickets, whereas Eset has customer support accessible through email and on phone
Exploring Webroot and Eset features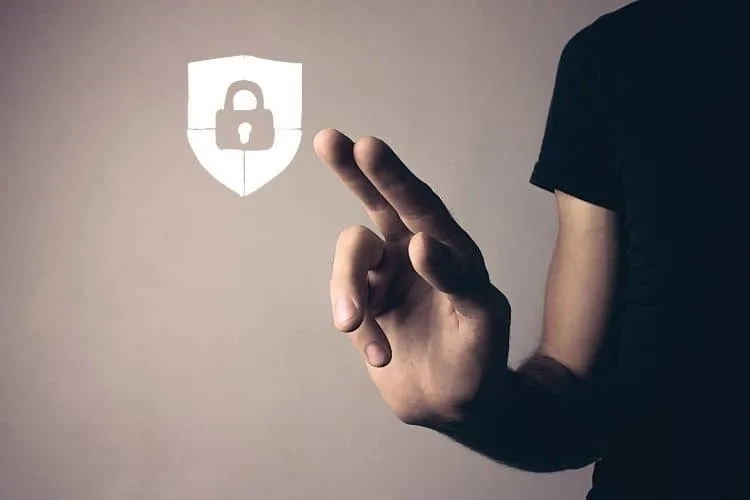 Let's take a deeper look at specific feature between Webroot and Eset and see how they hold up against each other;
Product Features
Eset has multi-layered and advanced protection against malware through its endpoint cloud augmentation security technologies, while Webroot has an ever-evolving threat database enhancing its cloud-based endpoint security.
Eset is more applicable in businesses whose goal is focused on solutions through machine learning, better accuracy at detecting malicious software, and an easy user interface. In contrast, Webroot appeals to those that prefer endpoint monitoring and automatic detection, response, and elimination.
Webroot intelligent Firewall feature covers your system both within and outside the network providing a dynamic threat elimination. However, Eset deploys a two-way authentication limiting access by an authorized entity through its anti-hacker software.
Cloud-Based Management
A cloud-based solution, Webroot has a central management system that automatically updates its programs without the need for human input, while Eset requires a manual, on-premise update.
Malware Accuracy and Effectiveness
Webroot SecureAnywhere Business Endpoint Protection handles threats by providing analytics reports, giving insight into malware journey through monitoring and automatic remediation. Meanwhile, Eset has a built-in e-mail scanning feature that automatically scans and eliminates phishing and malware in real-time.
Eset deployed the use of designed rules to monitor, identify and prevent suspicious activities within your system, whereas Webroots endpoint management detects and protects against online threats irrespective of their location.
Webroot has an advanced defense against zero-day threats as well as phishing on your system, instead, Eset secures your system against ransomware, spyware, and targeted threats that can damage your system.
Webroots documentation and rollback feature ensure that any corrupted files can be restored to their clean original state, while Eset lacks such a feature.
Performance impact on endpoint
Webroot is a scalable lightweight solution that is easy to install and manage, while Eset is less scalable in comparison.
Webroot is a cloud-based, centrally managed solution that does not task your system, making it ideal for speed optimization and saving space for your business usage rather than housing the antivirus software. However, on-site Eset management and system management uses your computer resources.
Webroot is hailed for fast scans lasting only seconds, although Eset takes slightly longer but does a deeper scan of your computer.
Eset vs Webroot – Customer Support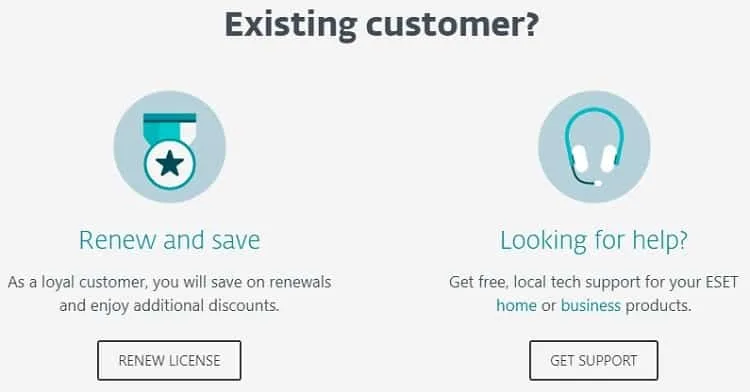 Webroot attends to its customers through email, phone, and tickets besides the forums to help with the technical issues. However, Eset support does not go beyond e-mail, phone, and chats.
Even though responsive and helpful, the Eset's support system is only available during the standard working hours, while Webroot Live representative is available 24/7.
Both software offer training to their customers. However, Webroot only focuses on in-person, documentation, and webinars, Eset aces it out by adding Live online training to its offers.
Comparing Webroot VS Eset – Pricing
Webroot payment package is premium-based, though it has a free trial period which must be cemented by choosing a package. Eset on the other hand offers a downloadable 30 days free trial for compatibility tests with clients' needs.
Webroots' annual subscription plan charged at $39.99 yearly protects three devices, including cloud and network cover for your windows and Mac, while the Eset pricing starts at $39.99 per year for only a single device.
Webroot Secure Anywhere is cost-effective for a long-term subscription. Although Esets' Smart Security Premium package is charged at $59.99, it guarantees users access to all its features and protection.
Webroot vs Eset – Ease of use
Webroot makes it a breeze to renew their product or even to remove it for you, thanks to its central web console properties, while Eset installation is as simple as a click on their website install link.
Webroot can be efficiently implemented across different devices regardless of scale as it deploys well whether it's just 5 or 10 devices. In contrast, installation of Eset across different devices increases the overhead cost.
How does Eset and Webroot rank on market share reports
With 62 current customers, Eset has the potential of rising from its 0.22% market share to stay ahead of Webroot's 0.1% clutch on the market share.
Webroot reports a better adoption of its product with the United Kingdom and the United States both recording 30% stake, while Sweden accounts for 10%. On the other hand, the United States has 31.58% stake, Ireland 26.32%, and Spain 10.53% of the Eset market distribution.
Eset seems to have endeared itself within the Internet, Information Technology and Services and Plastic industries, meanwhile Webroot's customers work within the Information Technology and Services, Computer and Network Security, as well as financial services.
Webroot – Pros and Cons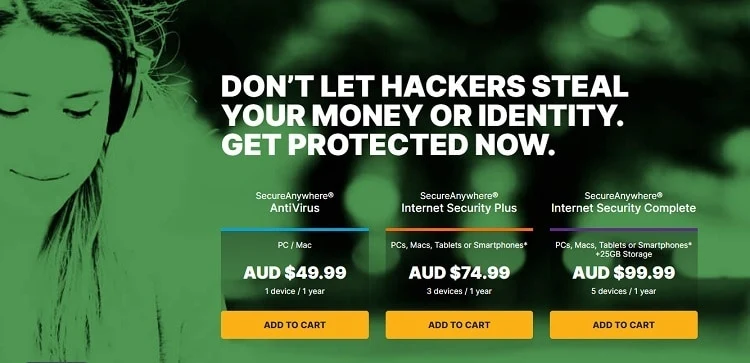 Pros
Fast scan, lasting only seconds!
Lightweight and has negligible consumption of the computer's resources, using only 5MB.
Installation is as easy as a click on the link button.
Gives IT admin more management control due to its central web console
Efficient in malware protection
Provides notification when about to block suspicious sites.
Cons
Support between Integrated third-party products requires better coordination.
Outdated user interface.
Eset – Pros and Cons

Pros
Works quietly in the background without tasking your computer's resources.
Has a better accuracy at detecting malicious software.
Responsive customer support
Has advanced malware and anti-phishing features
Has a modern design.
Cons
Must be manually updated
On-premise management setup takes time before syncing with Active Directory.
Does not use VPNs
Lacks a file shredder
Expensive to deploy across several devices.
Are there any Alternatives?
Sophos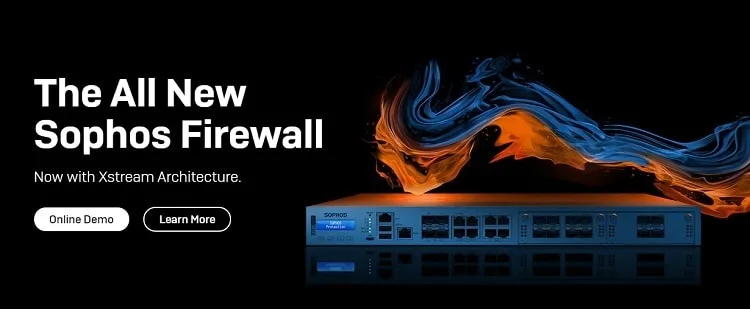 Sophos is an alternative that carries out all endpoint device protection, both on cloud and on-premise through a single centralized console. Sophos (see comparison with Kaspersky) is better suited for companies who'd like an Access Security Broker (CASB) solution email protection.
With Sophos, most ransomware and spam attacks are prevented through predictive email security. Of course, it also deploys security solutions on mobile phones, endpoint, and web besides the emails.
Any malicious activities are detected right before they enter your e-mail network and eliminated before they cause damage. These threats include phishing, spam, and ransomware.
In regards to payment, Sophos offers a downloadable free trial as well as the option to include additional updates to your existing purchase. Prices range from $162.00 for a year's support to $64,778.00 for 3 years and full protection.
Microsoft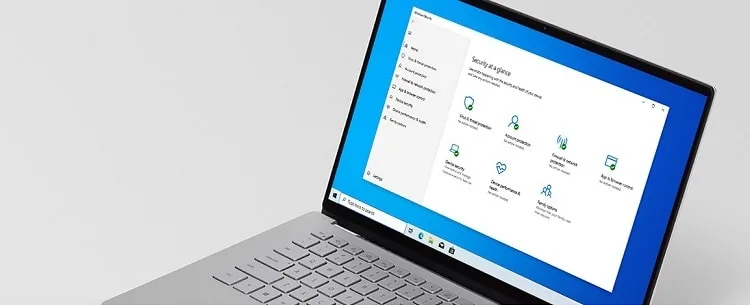 If you are looking for an alternative that is widely adopted across different sectors, Microsoft is your answer. There is a range of security packages depending on your individual needs, including Microsoft Azure, Vade Secure for Office 365, Microsoft Defender as well as Microsoft cloud security.
Vade secure works to protect your system from phishing, spam filters automatically. It scans both incoming and outgoing emails to ensure that it detects and destroys unknown malware. Its AI feature allows it to detect any abnormal activities and quarantine any suspicious files or URLs, blocking them to keep your system safe.
Microsoft Defender for 365 does more than providing phishing security, it offers Zero-day malware and cybersecurity threat protection. The product automatically deploys incident report mechanisms to initiate predefined counter operations to rectify any breach.
Microsoft Cloud App Security, on the other hand, is cloud-based CASB providing API connectors, logging activities, and reverse proxy to deliver analytical-based cybersecurity threat protection across third-party integrated devices.
Microsoft pricing is as diverse as the number of third-party integrations you choose to include in your package. At $200 you can get an Azure account with a free trial option and 1-year access to their security services.
AVG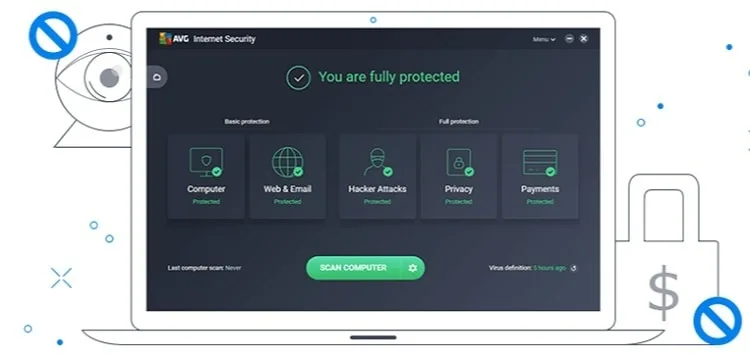 AVG has both a free or premium version for its users. If you are just starting and haven't allocated a proper antivirus software budget or you're simply testing the product, the free version would be handy. If however you are established and seriously need to protect your investment, a free antivirus software will not cut it for you.
As an alternative to Webroot or Eset, AVG is more convenient for small business protection. The anti-virus can be managed off-site and performs quick scanning of web pages and files. It has sandbox features as well as file shredding capabilities for your deleted files.
For $69.99, you get access to all internet security. Of course, this price varies depending on the offers the company runs. At the writing of this article, users could access this product at only $39.99
Users are assured of updates that are periodically updated into the existing package. With VPN, your online trail is kept secure, protecting you from prying eyes and attacks. This is important if you are handling sensitive data like banking details.
With its Cloud Management Console, you can manage AVG antivirus software across your network and multiple devices from a centralized location. The best part is that the antivirus software scans every link, including social media ones and suspicious sites before you visit them and warn you of any potential risk.
Avast

As a Webroot alternative, lets us focus on Avast  Business Secure Web Gateway, which, like Webroot, is a cloud-based completely scalable cybersecurity solution protecting your system from web threats and attacks.
The feature that stands out most in this solution is the sandboxing technological capabilities, which ensures that threats can be tackled in a running system, quarantined away from normal operations without interference with the rest of your computer.
Avast Business Secure Web Gateway leverages its DNS security to prevent you from visiting malicious sites and downloading suspicious files.
The Avast solution is favorable for small and medium-sized organizations whose primary need is comprehensive cloud-based protection from online threats and highly a scalable solution to customize to their unique needs
Customers who'd wish to choose Avast enjoy a free trial 30 days money-back guarantee, and only spend $39.99 yearly for one device, on either Mac, IOS, Android, and Windows.
Continue reading our full Avast vs Webroot comparison.
Frequently Asked Questions about Eset and Webroot
Question: How does Eset compare to Webroot in the gamer mode section?
Answer: Eset has the capacity to detect when you are on full screen and limits intrusive activities like screen notification, whereas Webroot has a feature that optimizes the gaming system, improves gaming speed while protecting participants from loss of personal data while gaming.
Question: Which one between Webroot and Eset should I consider for email security?
Answer: Both Webroot and Eset provide you with online protection, Eset does a deep scan offering better protection through Exploit Blocker which entails software that miics legitimate requests to steal your data. Of course, these are common within the mailing space.
Question: If Eset lacks VPN Features, should I be worried about my online activity breach?
Answer: While VPN features provide a desirable layer of private browsing, Eset counters that gap by ensuring that they offer a hardened Browser, which offers almost similar protection or sensitive information like shopping and banking data.
Why is Eset so expensive?
Answer: Eset is daily priced for one device cover for one year. The cost rises the moment you have to cover several devices, which requires you to get each one of the products of their own, not shared within single purchase.
Our Verdict: Webroot vs Eset – Which Solution is Better?
Webroot and Eset seem to have mastered their art in system security provision with their malware protection, system performance, ease of use, and service delivery. The two have slight differences in their pricing and stake on the market as well.
Any antivirus software with more features always gives the impression that it covers more protection through such additional features and, to that end, Eset emerges on top with its many features.
Before Choosing between Webroot and Eset, review your unique needs, priorities, and business size. Large enterprises, small and medium-sized businesses will find Webroot cost-effective than Eset as it can be easily deployed across many devices from a single console
Essentially, Eset and Webroot appeal to different clients with those inclined to comprehensive cloud-based endpoint protection and basic antivirus software functionality choosing Webroot, whereas those seeking the full antivirus software functionality prefer Eset.
While Eset has won in threat detection accuracy detection with few low false positives, Webroot takes the cake in speedy scan and low system impact, enhancing your computer speed. Of course, there are alternatives like Avast, AVG, Microsoft, and Sophos on the market to choose from.
For home solution, Eset would be my first choice, especially because I do not need to deploy it to many devices other than my computer, but for my business, Webroots endpoint cover, automatic system update, and the long- term cost-benefit still stand out for me.
What are your priorities, and which one between Webroot and Eset would likely solve your needs? Share your answers in the comment below.