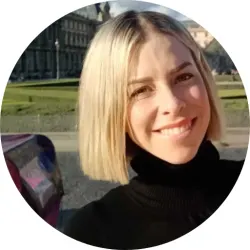 Latest posts by Jodie Chiffey
(see all)
The last time my computer crashed from a virus infection, I had to create most of my files from scratch. It was tedious and frustrating, to say the least. With my newly acquired laptop, I have been toying with the idea to either pick Webroot vs Norton for it.
Most antiviruses should execute the core function of detecting, scanning, preventing, and deleting malicious software from your computer. If there is one thing that can render a day's work in a second is malware.
Choosing from an endless pool of antivirus can be daunting. That's the reason why we will compare Webroot and Norton and see which one offers better insulation for your computer.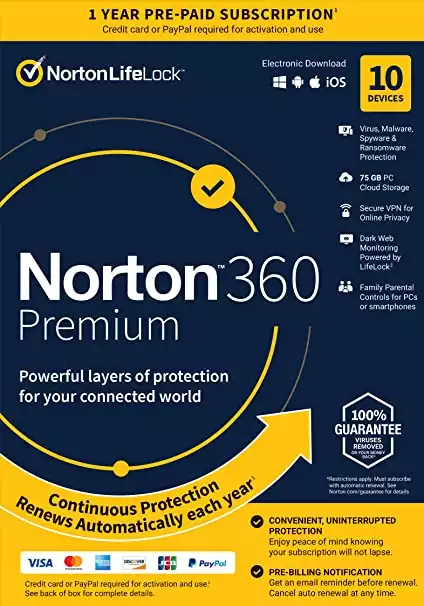 Norton 360 Premium
Check Price
We earn a commission if you click this link and make a purchase at no additional cost to you.
11/29/2023 09:13 am GMT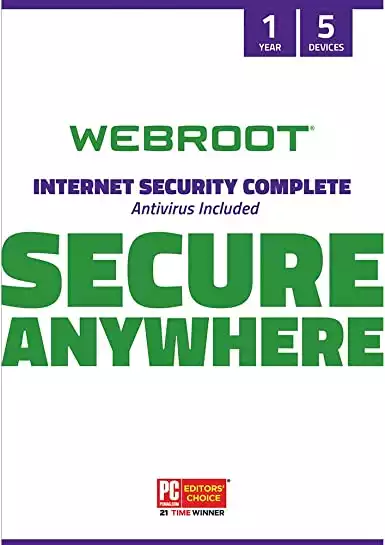 Main Differences Between Webroot vs Norton
The main differences between Webroot and Norton are:
Norton has invested in features that not only protect your identity, it also conceals your financial data, whereas Webroot, though offering valuable features, is less comprehensive compared to Norton.
2020 Readers' Choice Awards awarded Webroot with top honors in the best security suite, whereas Norton came in the fourth category.
Nortons offers reliable and secure files and data storage services, whereas Webroot focuses on malware detection and elimination.
Webroot completely supports Win XP 32 and Mac OS 10.7 lion, whereas Norton covers smartphones and tablets as well.
Nortons' offers a better scanning option, whereas Webroot is constantly improving on such features.
Webroot offers cloud-based detection and elimination of malware, whereas Norton blocks all suspicious software before they strike.
Webroot offers an economical long-term subscription rate, whereas Norton, though expensive, has a variety of packages to choose from.
Exploring Webroot and Norton features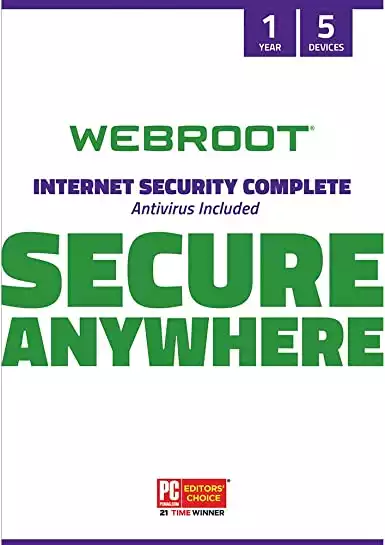 Antivirus is packed with valuable features that fortify their security provision features. Let's compare a few of them;
Security Management
Incident Reports
Norton was tested by AV-Comparatives from February 2020 to May 2020, and during this period, it falsely raised an alarm for 28 cases whereas Webroot did not join the testing.
Security Validation
Webroots' cloud-based deployment guarantees an automatic update, eliminating the need for constant definition and signature updates whereas Norton Security allows customers to easily scale up capacity depending on their ever-changing need necessitated by growth.
Besides ease of controlling endpoints security, the management console becomes seamlessly accessible from different office locations whereas Norton sends a constant notification on all foreign software to allow you to whitelist the safe ones and take action against the threats.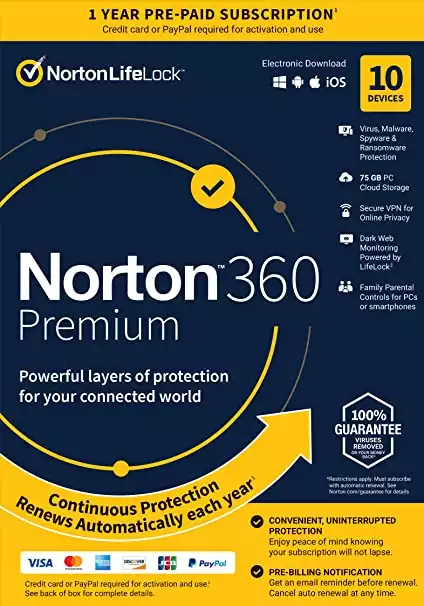 Multiple devices
Both Webroot and Norton effectively run across most operating systems like Windows, web-based, and MacOS. However, Norton has an added advantage in Android devices and tablets.
Vulnerability Prevention
Firewall
Norton offers a secure network where you can easily restrict unwanted IPs and websites using its Keyword blocker, whereas Webroot deploys an endpoint predictive mechanism to prevent malware and other threats from harming your computer.
Nortons robust Secure VPN continuously works to protect clients against ransomware, spyware, on and offline whereas Webroot conceals the clients' online activities and identity keeping them off threats caused by human error.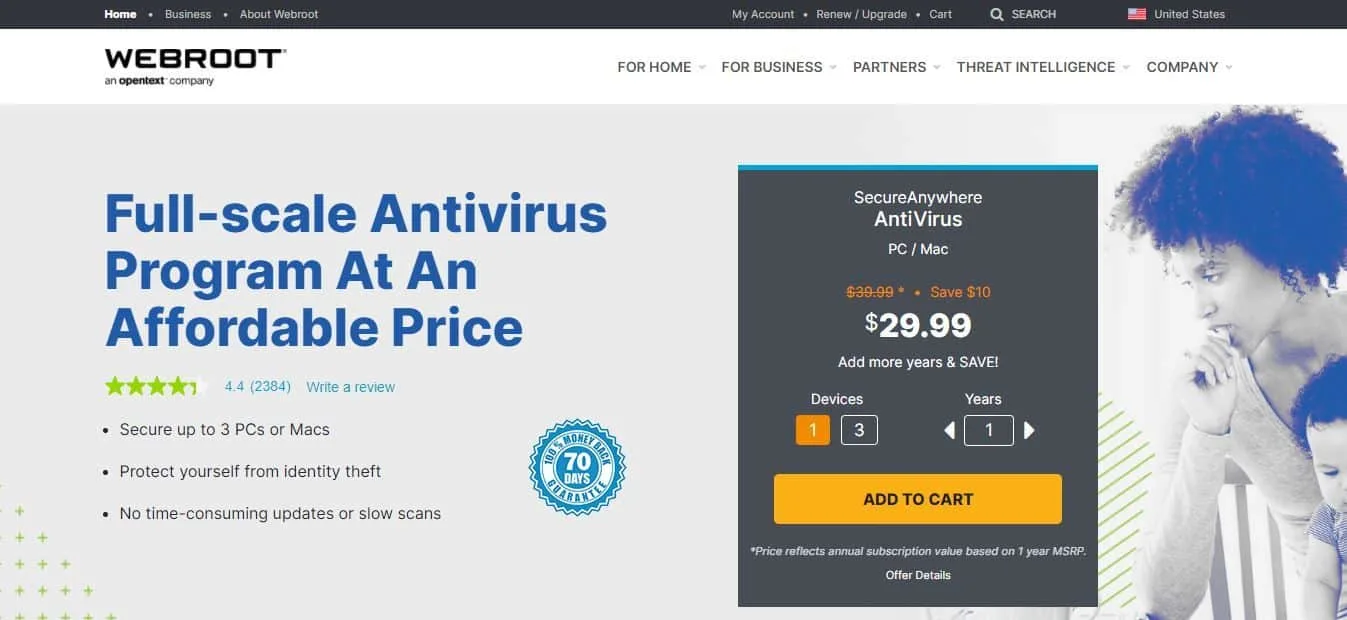 Endpoint Intelligence
Webroot your computer by securing targeted yet uninfected endpoints by leveraging data analytics, and threat insights to pre-empt an attack before it happens instead of waiting for the attack itself.
Malware Detection
Webroot Secure Anywhere Business Endpoint feature constantly monitors the system to offer insights to an infection's journey up to the point of its remedy, allowing IT personnel to make informed decisions whereas Nortons membership into human global intelligence network keeps it abreast of impending danger thus neutralizing the threat before an attack.
System Performance
Following an evaluation test by an independent body, AV-comparatives, Norton was tested between February 2020 to May 2020 and scored 100% on protection rate and Real-World Protection test whereas Webroot did not take part in this test.
Webroot has a light scan which quickly performs a complete malware scan in seconds without slowing down your computer whereas Norton achieves almost similar results but unlike Webroot, it has in-depth scan results and no impact on the system performance.
Norton seamlessly carries its scanning activities in the background without stretching the computer's resources whereas Webroot though has speed, strains the computer resources with an in-depth performance compared to Norton.
Product Features
Webroot uses Identity & Privacy Shield whereas Norton Encrypted Private & Financial Details to protect their customers online.
Webroot uses Anti-Phishing Technology and Infrared Defense whereas Norton features Real-Time Threat Protection.
Both Webroot and Norton have invested in Outbound Firewall and Smart Firewall respectively, however, Webroot has Heuristics, Multi-Environment Support, as well as Android & iOS Protection to set it apart whereas Norton Device Management Portal, Automatic Back-Ups, App Download Security Check, and Automatic Silent Updates Wins.
Webroot vs Norton – Customer Support
Webroot support can be accessed by raising a ticket and sending an e-mail whereas Norton's investment in customer support ensures that the help desk is accessible through live chat, telephone call as well as raising a ticket and an e-mail.
Comparing Webroot vs Norton- Pricing
Even though antiviruses usually have a free version, the paid version is packed with additional features that help secure your safety and privacy online. To navigate the thorny issue of data protection and safety, opting for a paid version gives you a well-worth level of guarantee.
Webroot has 3 packages for its customers with the lowest priced at $29.99 from a previous price of $39.99 whereas Norton offers 4 packages with the lowest priced at $39.99. Both of these prices are promotional prices currently running with both vendors.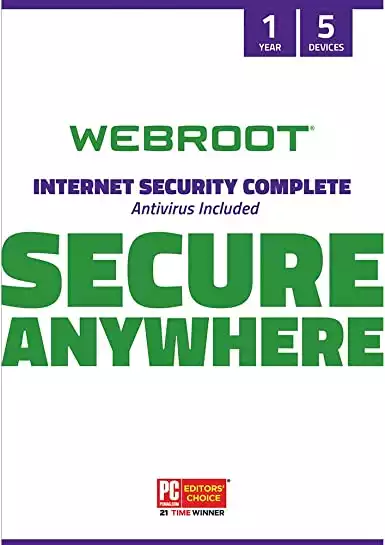 Webroot Antivirus package is available for either PC or Mac computers and protects you from identity theft for a year whereas Norton lowest package covers either 5 PC's or Macs providing antivirus functions, Online Threat Protection, Smart Firewall, 2GB Cloud Backup, Password Manager and Virus Protection Promise2
Webroot Internet Security Plus package of $44.99 comes with Anti-Virus cover in the additional task of covering your logins and password and securing Android, iOS smartphones and tablets on 3 devices for 1 year whereas Norton Deluxe priced at $49.99 per year protects 5 PC's, Mac's, smartphones or tablets.
Webroots's last package named Internet Security Complete with AntiVirus covers 5 devices for $59.99 and promptly deletes browsing history and offers system optimization besides the antivirus protection service whereas Nortons LifeLock Select package at $99.48 per year covers 5 devices with elaborate covers including Dark Web Monitoring.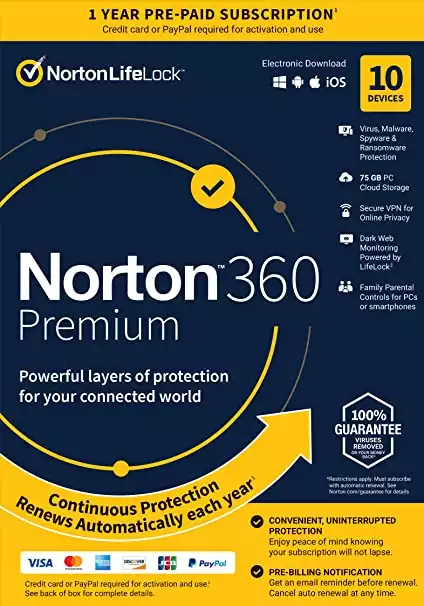 Norton 360 Premium
Check Price
We earn a commission if you click this link and make a purchase at no additional cost to you.
11/29/2023 09:13 am GMT
Norton Antivirus Plus Lifelock Ultimate plan covers an unlimited number of devices for $299.88 per year with comprehensive security and monitoring services. Of course, there are additional security features like premium utilities and protection of kids online which Webroot does not mention.
Webroot vs Norton – Ease of use
Webroot has a simple straightforward user interface with prompts and tutorials to help non-tech-savvy individuals to navigate on a computer whereas the Norton interface is simple non-intrusive but supports devices like mobile phones, tablets besides computers.
Norton constantly notifies users of possible threats for better security decisions whereas Webroot gives a more simplified platform that limits additional personalization.
How do Webroot and Norton rank on market share reports?
Norton has been a favorite in the Information Technology and Services Industry with 10.1%, Information Services and Computer Software accounting for 6.0% each whereas Webroot has Information Technology and Services with 28.8%, Computer & Network Security with 10.2% and Financial Services 3.8% as their top three consumers.
With a total of 199 current customers, Norton claims 2.85% of the market share whereas Webroot accounts for 0.1% market share.
Webroot has been known to cater to large enterprises and medium businesses whereas Norton has penetrated deeper into the whole market sphere, covering freelancers, large enterprises, medium and small businesses.
Pros and Cons
Webroot
Pros
Has the simplest, user interface
Covers many devices at an affordable price.
Known for fastest scans on the market
Cons
The design doesn't allow users to personalize or change it much, a demerit to those who would love more control over the software.
Only available in English, limiting a better adoption to a non-English speaking client base.
Has fewer security features.
Norton
Pros
Notron supports a range of languages to reach a larger client base for better adoption by non- English speaking clientele.
Packed with valuable features for better malware protection.
Provides protection for online financial transactions.
Has parental control to help protect children online.
Seamlessly runs in the background without slowing down your computer
Cons
The constant alerts can become irritating if you are trying to focus on productivity.
Expensive.
Cannot be automatically installed directly from the server to the clients' computer, thus needs physical installation which can be time-consuming.
Are there any Alternatives?
W3Dart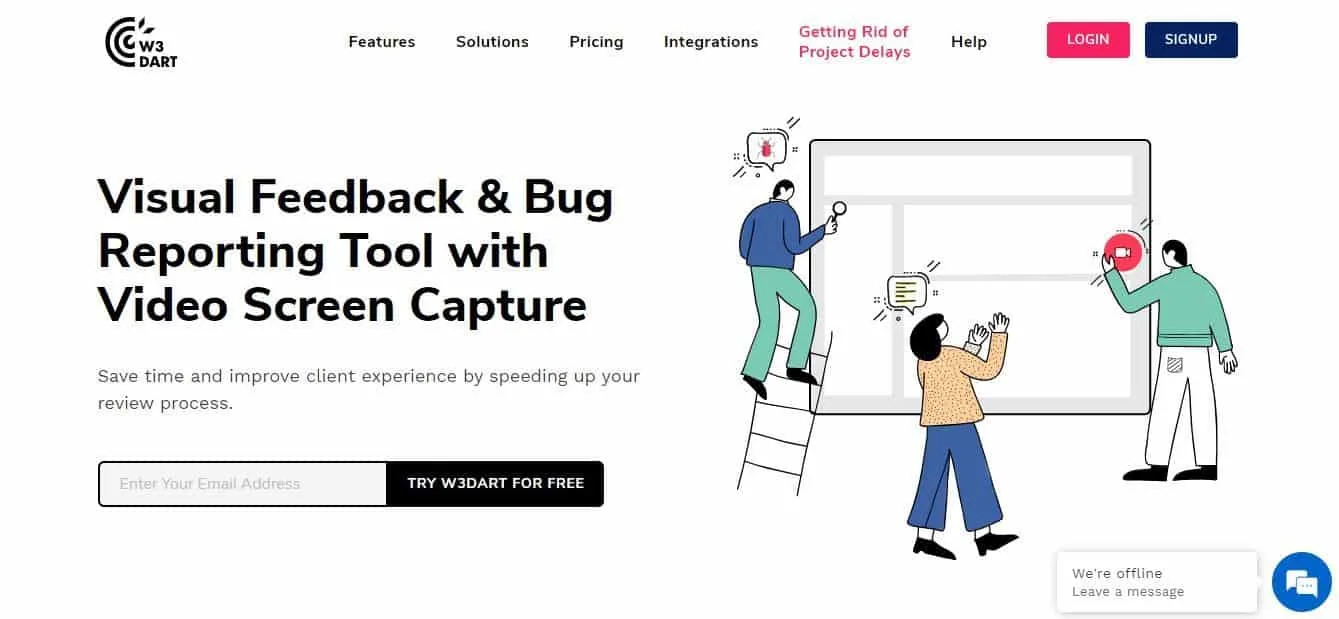 W3Dart bug detection and reporting visual tool highly preferred by developers, designers, and startups. The tool is deployed on Windows and Mac, supporting browsers like Chrome, Firefox, Safari, Android, and IOS.
W3Dart support is available for customers for free 24/7 and is easily accessible through web chat, demos as well as documentation that walks the customer through the product.
W3Dart has a monthly as well as an annual subscription payment model as well as a permanently free account to suit your unique needs. The three packages start from $49 Monthly with the highest going at $119 Monthly
W3Dart strength lies in the ability to screen record feedback with a voice-over for an easy review. It is also integrated with many productivity tools like Asana and Slack for a seamless share of data in real-time.
Logic monitor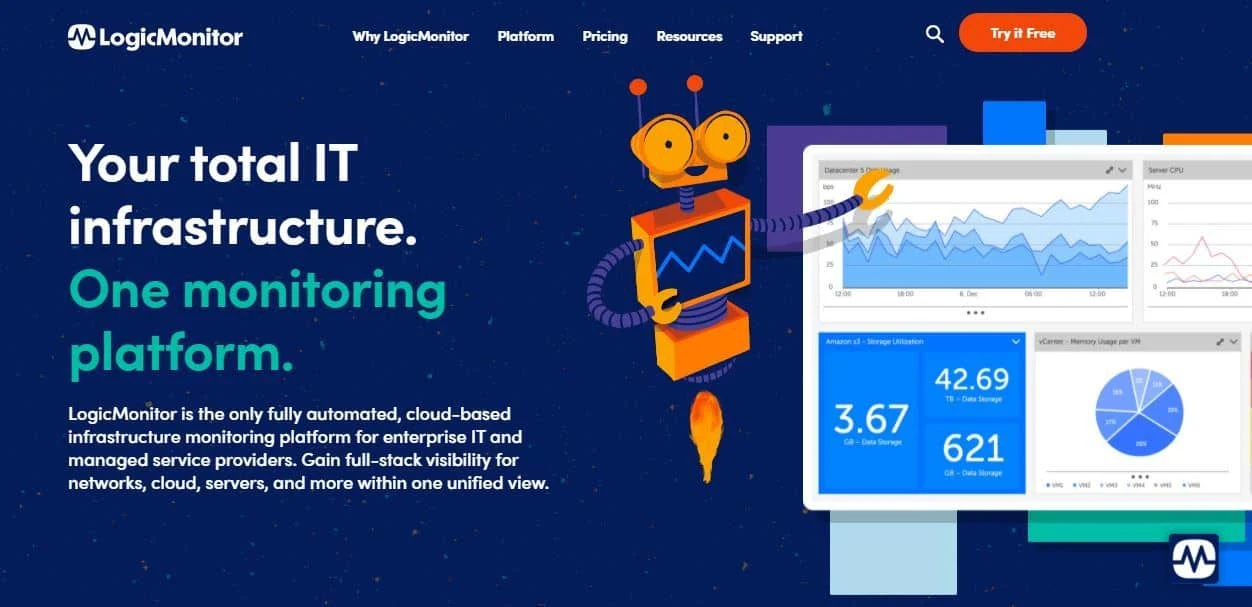 Think about a cloud-based network monitoring tool that continuously monitors your devices. This is what stands out with the Logic monitor. Packed with resources to answer any possible problem you encounter, Logic Monitor offers a unified console that automatically provides full-stack visibility to your infrastructure.
You can give the product a test-drive by their free trial offer but only pay once you have reached out for a quote. Of course, their packages are just two with Pro covering 199 devices whereas Enterprise covering over 200 devices.
With a varying degree of customer support like the use of ticketing, webinars, release notes, and status updates, Logic Monitor has well-thought-out support to their customers.
ATERA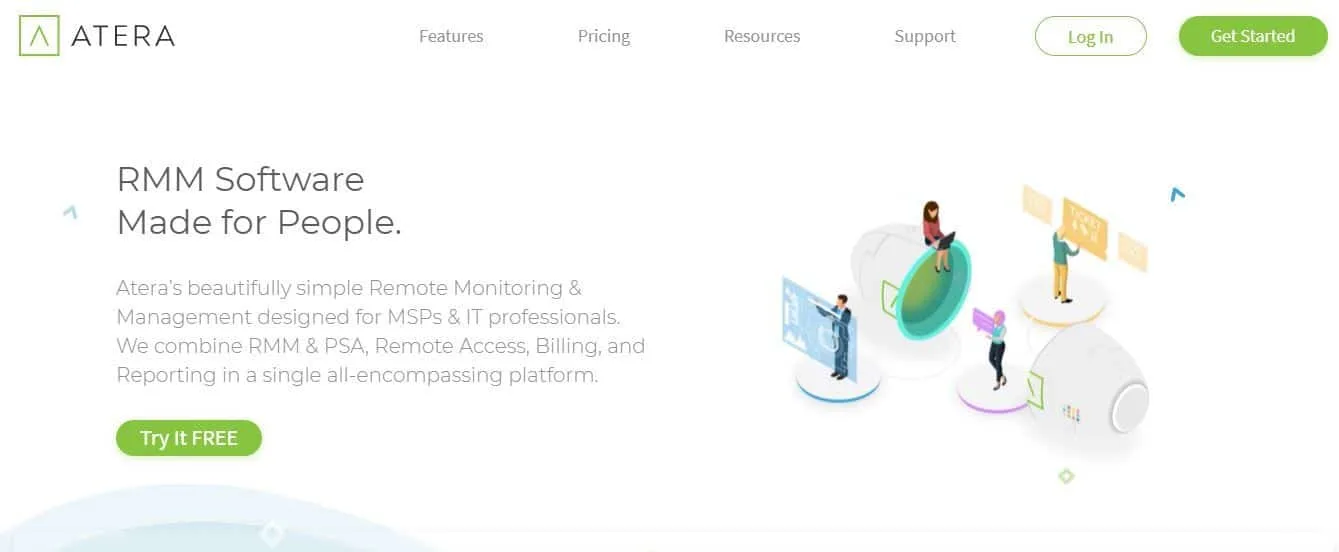 Atera stands out as a result of its packed business tools and remote monitoring. This is a choice that promises Real-Time Alerts on your device usage, network discovery scans, Contracts, and SLAs, IT automation with admin and management tasks pre-configured, automated software patch management, and much more.
Ateras' dashboard is color-coordinated, an indication that the user interface was a priority in their design. You literally can control everything from starting and disconnecting whichever service you want, get alerts, run tests and generate scripts.
Atera offers both a monthly and an annual subscription model with the lowest package starting from $79USD per month for one technician. Of course, you can enjoy the free trial as you explore the system for the first 30 days
Frequently Asked Questions about Webroot and Norton
Question: Is Webroot better than Norton for Freelancers?
Answer: As a freelancer, you probably handle your clients' accounts besides your own. You are also likely making online transactions. With this in mind, you need an antivirus that ensures that this data is not compromised. While Webroot is praised for its quick scan and cost-effectiveness, choose a product that is more advanced in terms of malware detection and deletion.
Norton specifically handles the safety of your financial information and it's a better option for you. Also, you are likely handling a lot of data at one time and Norton runs seamlessly in the background without taking your computer resources.
Question: I have a little children access the internet via tablets, which antivirus will keep them safe?
Answer: A parent's nightmare is to expose their little ones to the evils of the internet. Norton has dedicated resources to empower parents on trends and threats that cybercrime poses to children. They also have a product specifically to protect kids by giving parents control on the web pages they can allow their children to safely explore.
Question: I have no prior experience with either Norton or Webroot. Can I test drive either one of them before making my purchase?
Answer: Of course, yes! Both Norton and Webroot offer free trials for 7 days and 30 days respectively without any obligation. During this time, you can access almost every aspect of the product.
Question: How does Norton protect my android device from malicious software?
Answer: Norton provides a comprehensive scan and elimination of potentially harmful software before you download it from your favorite play store. It also notifies you in case of any threat before you download apps that may access your data and cause damage before it happens.
Conclusion – Which One Is the Best Antivirus?
So much goes into deciding upon the type of antivirus you want to choose. The risk of exposing vital data through malware, data leak, or breach makes the need for an antivirus non– negotiable. However, the eventual choice depends upon numerous factors.
Consider your business niche and that of your core clients before choosing an effective antivirus. If for instance protection of your browsing history and your identity is vital to your business Webroot will effectively take care of that.
If however, you need to protect more than just your identity. Say your financial information and transaction history, Norton is the way to go.
Whereas Webroot light scan functions are enticing and protect more devices at a lesser cost, Norton is more in-depth in performance with more comprehensive features that guarantee better malware detection and elimination.
I have personally used Norton and haven't needed to replace it with any other antivirus on the market so far!
Tell us your experience with Norton or Webroot in the comment section below!