To the average user, computers are tools that help them do their work. They just turn it on and do whatever they need to do, be it writing an article or working on their last quarter's revenue on a spreadsheet. Until their computers slow down noticeably, what used to take a few seconds now requires a few minutes of waiting.
And this is when people look for system maintenance tools that can help restore their computer and let it work at its best.
It's fortunate that we have a range of system maintenance tools out there that you can download. Some are free, while others require a subscription or outright purchase of the program. Two of the best are PC Decrapifier and CCleaner. What's the difference between these two?
Main Differences between PC Decrapifier vs CCleaner
The Main Differences between PC Decrapifier vs CCleaner are:
PC Decrapifier is an excellent tool for removing unwanted programs from your computer, whereas, CCleaner has a range of tools, including uninstallers and an excellent registry cleaner that's safe to use.
PC Decrapifier allows you to decide whether to remove a particular program and gives you some information about the application, whereas, CCleaner will remove all the file types that you consider to be junk.
PC Decrapifier is more focused on removing unwanted programs., whereas CCleaner has a wide assortment of features and tools.
Read on and learn more about these two fantastic tools, what they can do and cannot do, and which one is the best for your needs. You'd also discover some alternatives for each program.
What is PC Decrapifier?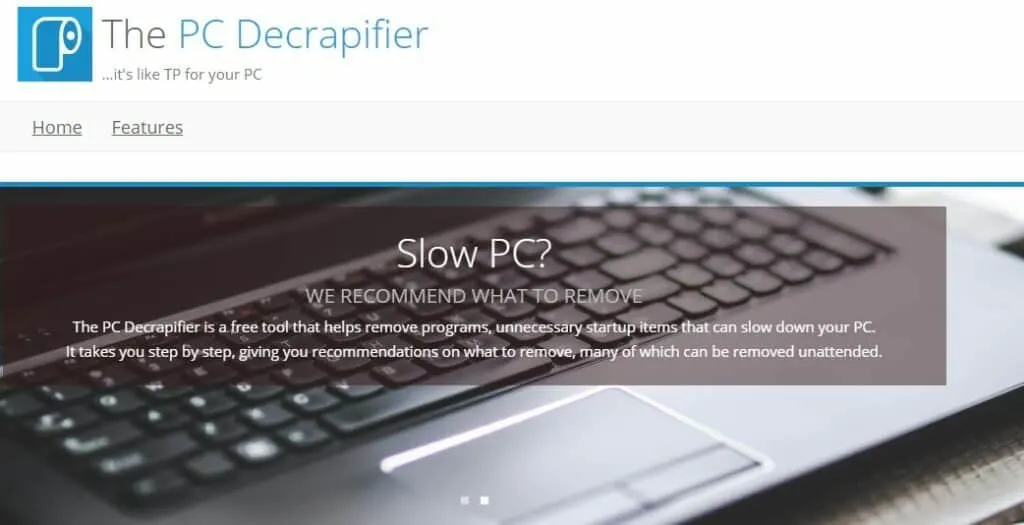 PC Decrapifier is a free program that allows you to remove unnecessary programs from your computer. It scans your machine for the installed programs you have and then gives you a list of suggestions on what you should uninstall.
The program is very nifty and easy to use. It targets those programs that come pre-installed with your desktop or laptop computer that may be:
PC Decrapifier: What It Does
The program was created to find the most common bloatware and other junkware that are installed on computers. After several minutes of scanning your system, you're presented with three lists:
Recommended: A list of programs that PC Decrapifier suggests you remove from your computer.
Questionable: A list of programs that you may remove if you want to
Everything Else: A list of programs that could be bloatware but doesn't have too much information to go on
The programs listed come with several details, including the name of the unwanted program, whether it's a startup program or an application, how much space it's taking up, and how many PC Decrapifier users uninstalled these programs.
To remove the bloatware from your computer, you only have to check the tick boxes next to each program on the list. PC Decrapifier will then uninstall the checked programs, and it doesn't even need you to be around as it can handle batch installs.
What You'd Like About the PC Decrapifier
PC Decrapifier is easy to use, and it saves you the trouble of having to locate unwanted programs on your computer. Sometimes, bloatware is not easy to find. Nor is it easy to remove.
The program runs as one executable file. This feature makes it very portable, as you can keep it on a USB flash drive and run it from there. What's more, unlike uninstalling using Window's Add or Remove Programs tool, you can do batch uninstalls with PC Decrapfier.
What Can Be Better About PC Decrapifier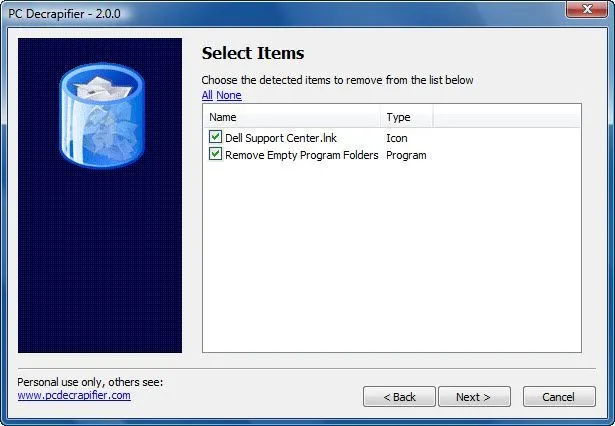 You might want to give PC Decrapifier a try, but the developers have already discontinued their software support. As such, it is no longer available on their site.
However, even when it was still available, a major weakness of the program was that it didn't provide you with enough information to decide whether to install a particular program or not.
That means that you will need to research to get enough information to confidently uninstall the programs listed by PC Decrapifier.
The lists you are given are also limited in that you cannot search for a particular program, and you also cannot filter the list. Even if you decide not to delete a suggested program, you cannot delete it from the list.
PC Decrapifier: The Bottom Line
PC Decrapifier is a very useful tool for removing unwanted bloatware, crapware, adware, and other unwanted programs on your computer. As such, you can free up disk space while also ensuring that background processes involving these programs don't waste your computer's resources.
If you've just bought a new computer, it is highly recommended that you run this program to give your machine a fresh start without all that clutter. It can also help keep you extra safe from the vulnerabilities that these programs might have.
You will, however, need to do research for some of the items on the list. What's more, it's no longer actively supported by the developers. You can try to find an older version of the program available on third-party download sites, but you should really think twice and use that at your own risk.
Pros
Very lightweight, using less than two megabytes of space
You can automatically remove some programs without needing to click buttons
Portable so you don't have to install it
Asks you to create a restore point
Cons
Developers have discontinued support for this program
Lists can't be searched or filtered
You cannot delete a program from the lists
What Is CCleaner?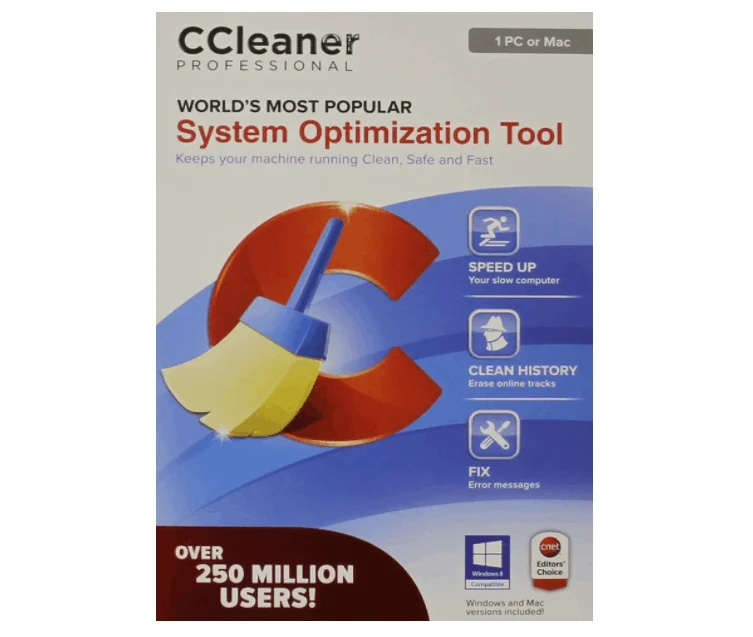 CCleaner is one of the oldest registry cleaning software out there. But it does more than just cleaning and deleting registry entries that are outdated or do nothing. CCleaner also helps you uninstall software that you're no longer using or bloatware that came with your computer.
Features of CCleaner
Registry Cleaner allows you to choose the types of entries you want the program to scan, including missing DLLs, unused file extensions, type libraries, applications, fonts, help files, installers, etc.
Custom Clean
This section allows you to specify specific file types for Internet Explorer, Windows Explorer, System, and other similar temporary files such as event logs and histories.
It can also clean your browsers, Windows Store, Spotify, and other applications that you might have. Once you've selected the types of files you want to remove, you can have CCleaner remove everything it finds.
Health Checks
Every so often, CCleaner offers to do a health check for your PC. This process will disable unwanted startup programs, update apps to help secure your PC, remove cookies and other trackers to protect your privacy, and of course, get more disk space.
Tools
CCleaner also has a range of tools that you can use, including:
Uninstaller
Software updater
Startup
Browser plugins
Disk analyzer
Duplicate finder
System restore
Drive wiper
Much Ado About Registry Cleaners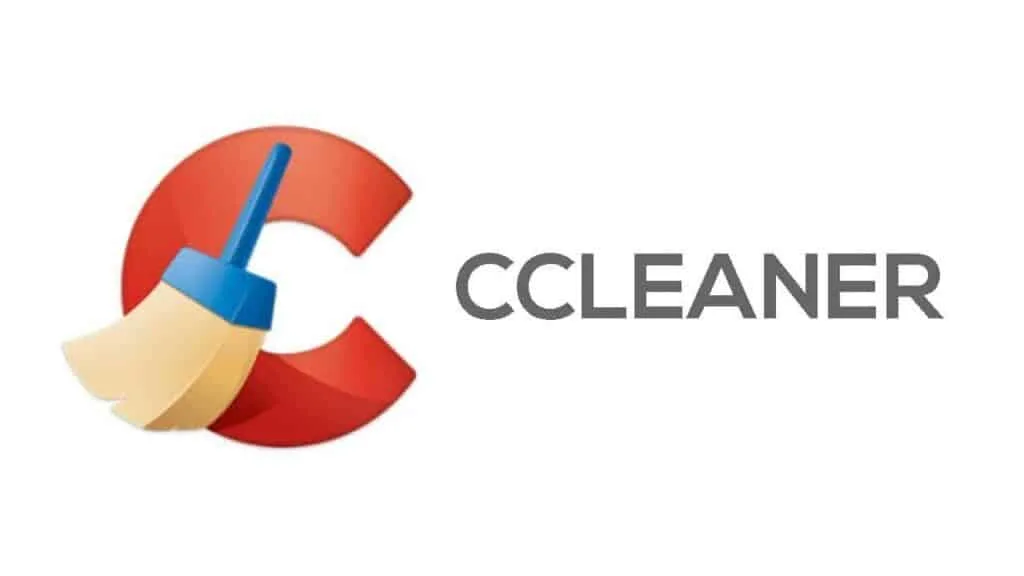 Registry cleaners are tools that help to remove registry entries that point to deleted, inexistent, invalid, or outdated resources such as fonts, programs, system information, or DLLs. These invalid references result from incorrect installation, crashed systems, or a poorly written uninstaller.
Registry cleaners like the CCleaner can help you get rid of these invalid references, but if you're using a badly-written program, then things can go from bad to worst really fast. Using the wrong registry cleaner might cause issues with the programs that you are using. At its worst, it might cause Windows to stop working.
What You'd Like About CCleaner
When it comes to uninstalling programs, CCleaner does an excellent job of having everything cleanly removed. What's more, it also cleans browser data and helps you be more private online.
It's safer to use than other registry cleaners as well, as it is rare that it can corrupt your operating system.
It's easy to use, and you have tools all in one place.
What You Should Know Before Using CCleaner
Some experts frown upon the use of registry cleaners because these programs can potentially cause issues that can corrupt your operating system. You might end up with a Windows that you cannot use. There is a risk, but CCleaner is considerably safer to use than other similar products.
However, there are reports that CCleaner running in the background can make your computer slower. CCleaner has a free version, but they serve ads.
CCleaner: The Bottom Line
You probably will not find a better suite of tools than CCleaner. Well, at least not at its price. CCleaner is primarily a registry cleaner that can clean unwanted programs, get rid of junkware and useless files, among other things.
The good thing is that you can run CCleaner in the background, but if you find that it slows down your computer's performance, you have the option to just run it when you need it.
Pros
Excellent registry cleaner
One-touch health check
Good range of useful tools
Clean user interface
Cons
The free version features ads.
It can slow down your computer when running in the background.
Junk files
However, there are no escaping junk files. Because these are temporary files that your programs create to run properly, you will have to make sure that you clean the junk files every now and then.
See how CCleaner compares to:
Alternatives to the PC Decrapifier
PC Decrapifier is not being supported by the developers anymore. If you don't like having to download the program from a third-party source with no support to speak of, here are some worthy alternatives.
Should I Remove It?
One of the main complaints about PC Decrapifier is the lack of information about some of the programs it lists. Should I Remove It? does a better job with this.
This program also lists potentially unwanted programs that you have on your computer. Then like PC Decrapifier, it shows you the number of users that uninstalled that particular program, as well as their own rating for that program.
Unfortunately, this doesn't come as a standalone program. You will need to download and install the full (and paid) version of Reason Antivirus to use it.
Revo Uninstaller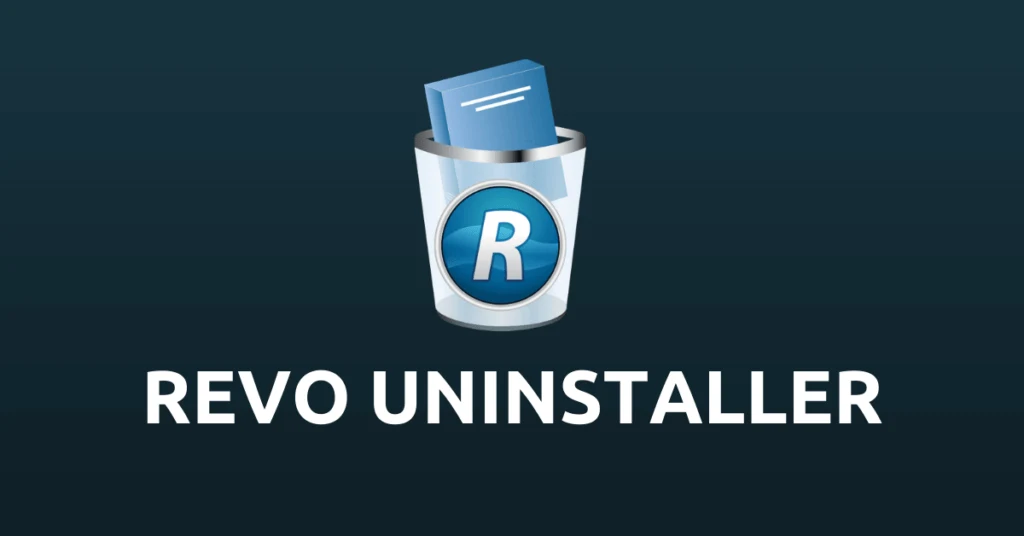 Revo Uninstaller gives you an easy way to uninstall programs on your PC. It removes leftover files and registry entries related to that removed application. You might say that it's a better tool than the one provided by Windows.
The free utility does require you to be there when uninstalling programs, but the paid Pro version will uninstall programs by batches. After removing the program itself, the tool will proceed to clean out any junk files.
Revo Uninstaller also offers a Hunter mode, a widget that allows you to kill Windows processes, stop apps that start on their own, or uninstall a program.
Tune-up Your PC with Revo Uninstaller
Aside from uninstalling programs, this tool also includes a Junk Files Cleaner, which can delete temporary files, browser history, and cache. It also allows you to manage startup programs and recover deleted registry entries.
Overall, you get good enough tools with Revo Uninstaller, which is just icing on top of being an excellent uninstall program. It can eliminate unwanted programs, and it can even permanently delete all the trash in your recycling bin.
Revo doesn't do uninstall plugins and toolbars on your browser and doesn't offer real-time monitoring for your software.
Are there alternatives to CCleaner?
CCleaner is a good program that can clean your registry, uninstall unwanted programs, and other functions and features. But if you're not impressed, here are some of the programs that might earn your approval.
BleachBit
System cleaners like CCleaner and PC Decrapifier are excellent tools, but BleachBit is free to use. This open-source tool will clean your computer and free up your disk space. It can free your browser cache, clear your history, delete temporary files and cookies, removes logs, and even delete junk files that you didn't know was on your computer.
You will decide what types of files you want to clean by ticking the boxes. If the operation you want to do takes a long time to complete, the program will alert you to that fact.
One of the pitfalls of using BleachBit is that it's not for beginners. You get a list of things that you can clean, and if you click on them, there are short explanations that assume you know what you're doing.
Still, it's an excellent tool that is open-source, and it's lightweight and extensible. You might, however, wish for a more user-friendly interface, or at least informative descriptions.
Glary Utilities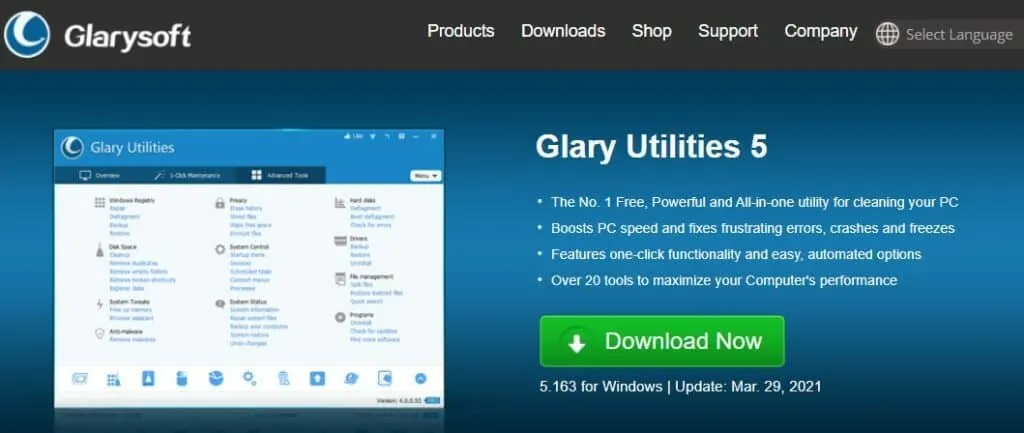 If you're looking for an all-in-one system cleanup tool, look no further than Glary Utilities, with at least 30 very useful tools. This software focuses more on improving your computer's reliability and speed.
Among its many functions include registry cleaning, spyware removal, and privacy protection. What's more, everything is done via a few button clicks.
But its main draw is the one-click remedy for all the most encountered problems. With just one button click, you can already clean your register, fix shortcuts, remove spyware, repair your drive, erase tracks, clean temporary files, and manage startup programs.
Glary Utilities will not win any design awards as its user interface looks somewhat dated. However, that is not why you'd want to download this tool. As a system cleaner, Glary is an excellent worker.
FAQs
Question: What's so wrong with junk files and pograms?
Answer: For the most part, unwanted files and programs on your computer can be annoying but are generally harmless. However, there are instances wherein they can open you to cyberattacks.
Bloatware, for one, is particualrly intrusive. Microsoft had a line of Signature PCS, machines that didn't have third-party applications pre-installed.
These machines are 104 percent faster when starting up and can shut down 35 percent faster than similar laptops with bloatware instaled. What's more, your battery lasts 28 minutes longer.
The more sinister aspect of bloatware is that not only do they take up space, slow down your computer, and eat up your battery juice, they also introduce vulnerabilities into your system.
In 2015, Lenovo came under fire becaose of the adware called Superfish. This program delivered ads to users while they are browsing the Internet. While that is annoying enough, it also allowed man-in-the-middle attacks. Hackers can now spy on your online activity.
Question: How can you avoid getting junkware and junk files on your computer?
Answer: When it comes to bloatware and junkware, the manufacturer is to blame for the problem. They add this junkware for a variety of reasons, such as provding users with their own tols for managing their new computers or simply to generate more income from third-party software developers.
Question: Which computer manufacturer installs the most bloatware?
Answer: According to Should I Remove It?, the most PC manufacturers load new computers with bloatware to earn more revenue when users pay to use the full software. But, if you want to avoid these who are most guility of this practice, you should avoid:
• Toshiba
• Sony
• Lenovo
• Dell
PC Decrapifier vs. CCleaner: Which Should You Use?
CCleaner is an excellent tool that primarily cleans your system's registry and does a good job of uninstalling unwanted programs. It also offers a range of other tools that keeps your computer healthy and performing at its best.
PC Decrapifier is more of a cleanup utility that gets rid of the bloatware. Compared to CCleaner, PC Decrapifier is rather limited when it comes to features and functionalities. But that is not to say that it doesn't do an excellent job at removing junkware.
Beyond that, the developers have already abandoned PC Decrapifier means that you will not be getting any type of support or updates from here on out. That makes CCleaner the software of choice if you're deciding between these two.