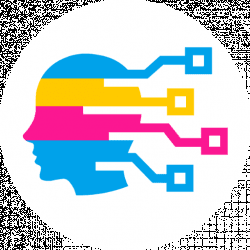 Latest posts by Digital Guyde Team
(see all)
Whether you're an average consumer or a technology buff who knows all the latest trends, it's hard work finding the best home wireless router. There are a myriad of manufacturers to choose from, and each model was designed for different types of users. Things become even more complicated when you try to find the best router for DD-WRT (if you don't know what that is, we'll explain shortly), because the firmware doesn't support all router models.
If you're lucky, you already have a router that's capable of running the DD-WRT firmware. But if you don't already have a supported router or you feel it's time for an upgrade, don't worry – we've done our homework and compiled the 5 best DD-WRT routers of 2016.
In a hurry? If you are looking to make a quick decision, my top recommended router is the

Asus RT-AC88U
Continue reading for our full analysis…
What is DD-WRT?
DD-WRT is a special type of firmware (which is software that your router uses) that supercharges any basic router with extra functionality. You may be thinking that you don't need DD-WRT, because your router already came with OEM software.
But the problem with manufacturer firmware is that it's notoriously watered down and basic. To unleash the full power of your router, you really need to use DD-WRT – or perhaps it's competitor, Tomato.
There are two ways of acquiring a DD-WRT router. The first of which is to perform the upgrade manually on your own. This is great for do-it-yourself types of people because it's fun project that doesn't cost too much.
Actually, all you need is a supported router, because the DD-WRT firmware can be downloaded absolutely free of charge with no strings attached. But before you start this fun (and quick) little project, do your due diligence and make sure your router is on the DD-WRT supported devices list. Otherwise, you may completely incapacitate your router.
The second way is to purchase a router that has already been configured to run the DD-WRT firmware, but first heed a word of caution: it does cost a little extra money to have someone else install the firmware for you (though I think the price is reasonable, especially since the firmware is free. If you're curious about this option, just visit FlashRouters to browse through the different router models.
To better understand why DD-WRT is so amazing, let's take a closer look at it's functionality.
DD-WRT Functionality
DD-WRT firmware is chock full of amazing features that are typically reserved for enterprise and business-class networking devices. The first of which is the ability to terminate a VPN connection. If you already have a VPN provider like ExpressVPN or PIA VPN, you can make your router the VPN endpoint to your advantage. That way, you won't need to worry about how many simultaneous connections your provider allows, because every device connected to your wireless network can use the VPN tunnel.
In addition, DD-WRT can be used to setup your own personal VPN server, as well as other unique features. The following is a short list of only a few of DD-WRT's added functionality:
gives your router the ability to terminate VPNs
allows your router to act as a VPN server
turns your router into a file server/NAS device
adds security enhancements to make your home network more secure (e.g. supports 802.1X)
advanced firewall capabilities
advanced bandwidth management features
Samba file server
Advanced logging
SSH/Telnet client and server
Can extend the range of other wireless devices by acting as a repeater
Xbox Kaid
These are just a few of the perks of using DD-WRT. You can view the full features list on the DD-WRT wiki.
What Makes One Wireless Router Better Than Another?
By now you might be wondering about the different technical specifications among different router models. After all, what makes some home routers heroes, while others are plain old zeros? Well, there are several qualities to look for. The first of which is the routers wireless capabilities. The most current wireless standard is named 802.11ac, or just wireless-ac for short. It is the fastest wireless standard available to date. However, I'd like to point out a couple facts.
Firstly, note that it doesn't matter if you have the fastest wireless router in world if you have the slowest Internet connection in the world. Some poor unsuspecting consumers try to buy a faster wireless router to speed up their Internet. But if you're on a 1Mbps or 5Mbps connection, your ISP may be behaving like a bottleneck. On the other hand, if your have a slow wireless router and a fast Internet connection, you will see noticeable performance gains by upgrading your wireless router.
Secondly, note that even though wireless-ac is backwards compatible, your computer (or tablet, smartphone, or other device) needs to have wireless-ac capabilities to take advantage of the faster wireless speeds. For instance, if you have an ancient laptop that only has wireless-g, you won't be able to transmit data at wireless-ac speeds.
In addition to the wireless speed, users are often concerned with the number of antennas. More antennas means a greater signal strength (generally speaking). And most people don't realize that the weaker their wireless signal is, the slower their wireless connection will be. Also, some routers have so many antennas that they can send and receive data at the same time (most routers are half-duplex, meaning they can only send or receive data at the same time).
And naturally, people are often concerned with the core hardware, such as the speed of the CPU and the amount of memory. If you want to terminate a VPN connection on your DD-WRT router, having a faster CPU will help decrease tunnel overhead caused by encryption. Also, people are concerned with the number and speed of Ethernet ports. Most typical last-generation routers only included 4 Fast Ethernet ports, which transmit data at 100Mbps. Some of the routers mentioned later have as many as 8 gigabit Ethernet ports, which are 10 times faster than Fast Ethernet.
With that said, let's go ahead and take a closer look at the 5 best DD-WRT routers of 2016.
#1 The Asus RT-AC88U
If you have a lot of devices at home that you want hard wired to your router for faster speeds (like gaming consoles, private servers, desktop computers, etc.), then the Asus RT-AC88U is good option.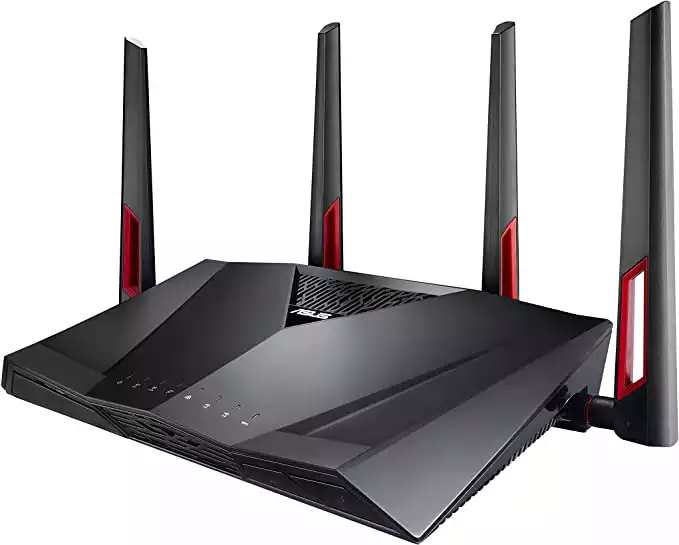 Unlike other routers, it has 8 gigabit Ethernet ports. Naturally, it is capable of running the DD-WRT firmware, and due to it's fast wireless speeds and fast processor, it's great for downloading large files and streaming HD video.
It has four external antennas, which is more than low grade wireless routers (in fact, many cheap routers only have weaker internal antennas). And not only does it have USB 2.0 ports, but it also has USB 3.0 ports to support fast flash drives and NAS devices for DD-WRT file server applications. The following outlines it's technical specifications:
4 external antennas
USB 2.0 and 3.0 ports
8 gigabit Ethernet ports
1400MHz dual-core CPU
512MB RAM
128MB flash memory
Where to Buy: See this listing.
#2 The Netgear R7000 Nighthawk
Codenamed the Nighthawk (I'm not making that up), the R7000 Router was one of the top performing routers of 2015. However, it's still a high class router in 2016. Though it isn't quite as powerful as the previous router, it offers a nice balance between high performance and low cost (it's not the highest performing home router available, but still top tier).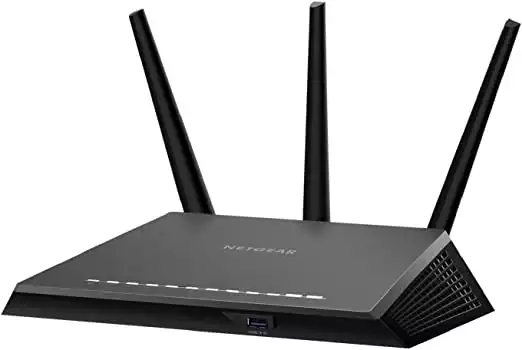 Netgear R7000 Nighthawk Router | Amazon
Easily upgrade your WiFi experience and coverage with the Nighthawk R7000. Range-boosting Beamforming+ antennas and Dual Band streaming deliver fast, reliable WiFi to every corner of your home.
Buy at Amazon.com
We earn a commission if you click this link and make a purchase at no additional cost to you.
09/23/2023 09:39 pm GMT
Unfortunately, it only has 4 gigabit Ethernet ports, but that's pretty standard. It does have one fewer external antenna, too. The last router was unique in the fact that it had an 8 port gigabit Ethernet switch.
Compared to the Asus RT-AC88U, the R7000 has half the memory and a slower processor. Still, it's a great choice for people looking for a top tier router without paying exorbitant prices. And if you have a lot of wireless devices, don't worry; it has great throughput since it supports wireless-ac.]
The following specifications outline it's hardware capabilities:
3 external antennas
USB 2.0 and 3.0 ports
4 gigabit Ethernet ports
1000MHz dual-core CPU
256MB RAM
128MB flashing
Where to Buy: See this listing.
#3 The Netgear AC1450
Next on the list is the Netgear AC1450, which is a little weaker than the R7000. The Netgear AC1450 does support both wireless-ac as well as DD-WRT. If you don't like routers with external antennas because you feel they are unsightly or make it hard to hide your router in a cabinet, then this router is a great alternative. All of the antennas are internal.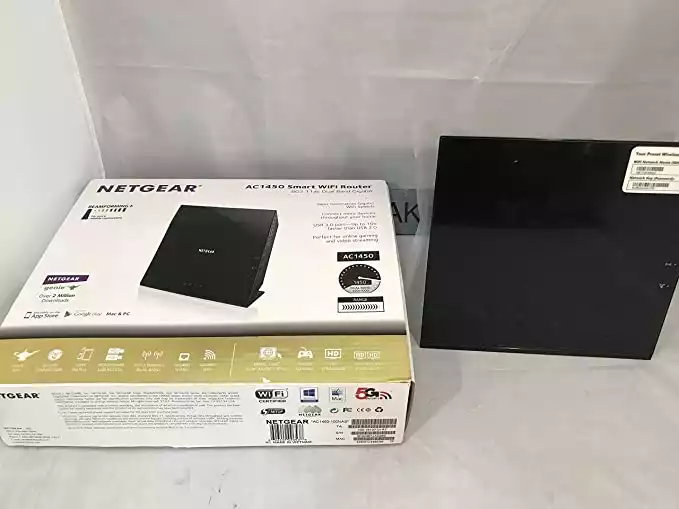 It does have comparable amounts of memory and RAM when compared with the R7000, but it does have a slightly slower processor. I'd say this is a good fit for someone looking for a cheaper DD-WRT alternative or for someone who doesn't need extra power to support a lot of devices.
And because it is cheaper, this might be the router of choice for users who want to purchase it pre-installed with DD-WRT from FlashRouters. My thinking is the cheap price will offset the cost of having them flash it for you.
The following lists it's specifications:
USB 2.0 and 3.0 compatible
3 internal antennas
800MHz dual-core CPU
256MB RAM
128MB flash memory
Where to Buy: See this listing.
#4 The Asus RT-AC5300
The Asus RT-AC5300 is a lot more powerful than the previous two routers, and it too supports wireless-ac and DD-WRT. It isn't as powerful as it's superseder, the Asus RT-AC88U, but it isn't as expensive, either.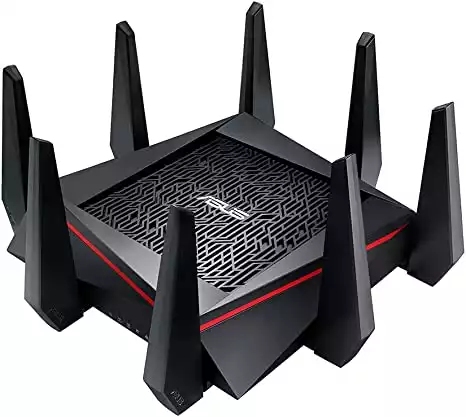 That said, it actually has better wireless capabilities due to the fact it has 8 (yes, 8!) external antennas. Not only do the extra four antennas boost the wireless range, but they also improve the wireless connections' speed with its MU-MIMO (Multi User – Multiple Input Multiple Output) technology.
Basically, four of the antennas transmit data while the other four receive on different frequencies, which allows for full-duplex communications. Note in the following sepcifications that it has half the RAM than it's older brother (the RT-AC88U):
8 external antennas
USB 2.0 and USB 3.0
1400MHz dual-core CPU
256MB RAM
128MB flash memory
Where to Buy: See this listing.
#5 The Asus RT-AC56U
Last but not least is the Asus RT-AC56U, which is another wireless-ac and DD-WRT compliant device without external antennas. Yet again, because the antennas are internal, the wireless signal won't be nearly as strong or fast as the previous router. However, it doesn't look like an alien invention, and it can be easily hidden to prevent it from becoming an eyesore because it's so compact.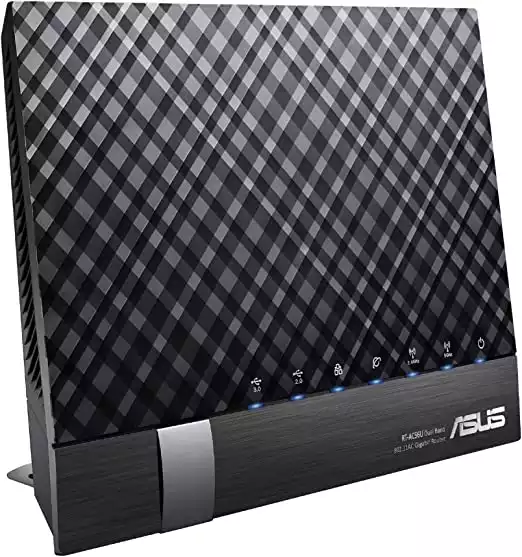 As you may have guessed, because it doesn't have the absolute greatest hardware, it can be purchased a lot cheaper than the other routers. The following details the Asus RT-AC56U's specifications:
128MB flash memory
USB 2.0 and 3.0 compatible
3 internal antennas, and no external antennas
800MHz dual-core CPU
256MB RAM
Where to Buy: See this listing.
Final Thoughts
If you're looking for one of the best DD-WRT routers, you can't go wrong with one of these 5. Note that all 5 of these routers aren't the highest performing routers, but some people want an above average router capable of running DD-WRT without breaking the bank.
Remember that you can offset the cost of buying a pre-flashed router from FlashRouters by opting for a cheaper model. And lastly, these aren't the only routers capable of running DD-WRT. You may already have a supported router model, in which case you can upgrade it on your own for free.