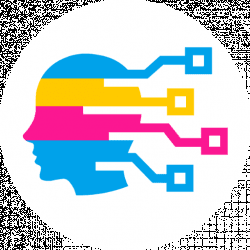 Latest posts by Digital Guyde Team
(see all)
TorGuard and PIA VPN are two of my favorite service providers in the industry, which is saying something because I feel like I've tested them all. However, these two services are extremely different, especially considering which types of customers they appeal to and how they structure their services.
You should know that TorGuard is based out of Panama, which is great for those who distrust US-based services due to past wiretapping scandals such as the NSA. Conversely, PIA VPN is based right out of the United States, though they certainly have their merits as well.
Today we're going to compare each component of these two services to help you decide which one, if any, is right for you. But before we dig into their features, let's compare the pricing models of TorGuard versus PIA Virtual Private Network.
Bottom Line Up Front: I prefer PIA available here slightly because it's more affordable and the better VPN option for most users.
There are certainly cases where you should consider TorGuard, however. So continue reading if you want the full take.
Virtual Private Network Provider Pricing Comparison
First off, I should mention that TorGuard has a smattering of different security services, including anonymous VPNs (which are appropriate for personal use), business-class VPN service, anonymous proxy services, email services, and they even sell flashed routers. However, today we're only going to be looking at their VPN that was developed for personal use.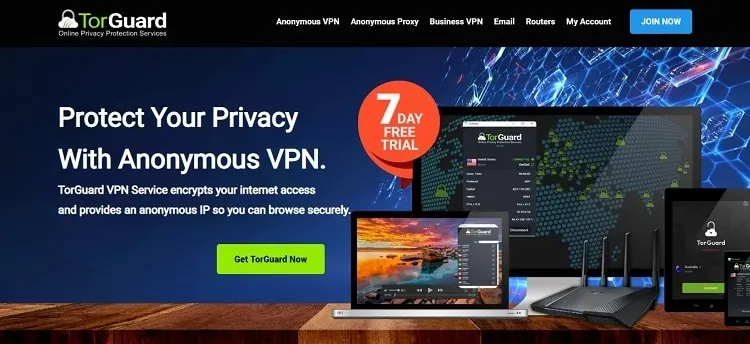 The following outlines the anonymous VPN's pricing model:
As you can see, there aren't really any savings opportunities between the 6-month and annual plans; instead, they seem to cost about the same per month. That's pretty odd for a VPN service provider, because they usually discount the longest-term plans the most. Also, I'd like to point out that TorGuard VPN really has moderate pricing.
They're neither at the high end of the spectrum or the low end when compared with other providers. PIA VPN, on the other hand, is definitely on the lower end of the pricing spectrum. In fact, they're one of the lowest cost providers that still offers a quality service.
PIA (Private Internet Access) VPN's pricing models is as follows:
Clearly, PIA VPN wins the pricing competition. I'd highly advise purchasing VPN subscriptions in bulk since it makes the monthly rate plummet by as much as 50%. It's also worth noting that PIA VPN doesn't have a free trial, though they do provide an adequate 7-day money back guarantee. Likewise, TorGuard has a 7-day money back guarantee in lieu of a free trial as well.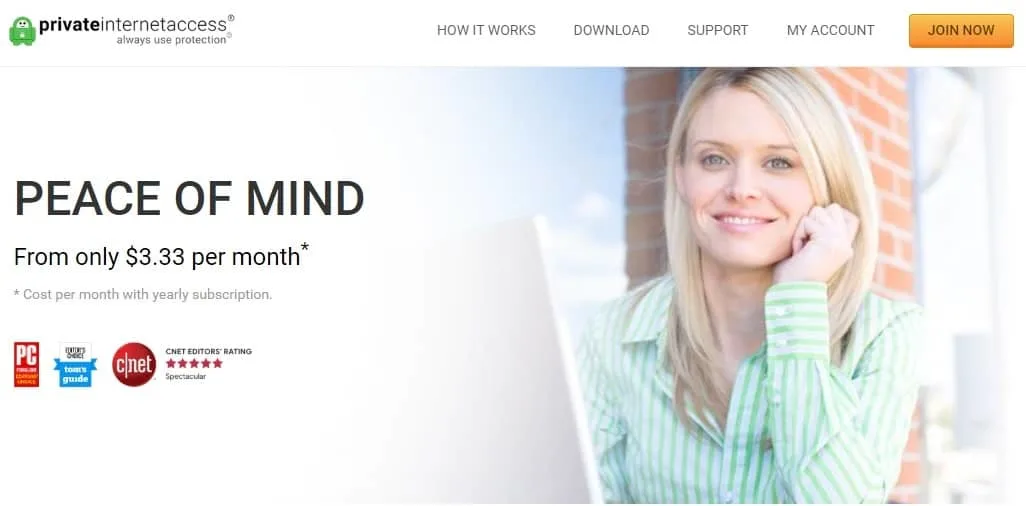 PIA vs TorGuard: Features Compared
It seems that you get what you pay for, because TorGuard VPN wins the features competition. So, let's start by looking at TorGuard's features. To date they run over 1,600 servers in 50 countries, which provides more global connection options than PIA VPN. In addition, TorGuard allows up to 5 simultaneous connections per account, which is equal to that of PIA VPN's simultaneous connection limit.
And TorGuard offers a lot of connection options including OpenVPN, PPTP, L2TP, IPsec, SSTP, and IKEv2.
"But one thing I really like about their service is a stealth service that can bypass firewall inspection, which makes their service that much more anonymous."
Last but not least, their service includes notable additional features such as ad and malware blocking, WebRTC blocking, and DNS/IPv6 leak prevention.
PIA VPN, on the other hand, doesn't have quite as many features. They seem to have more servers, but concentrate them in fewer countries. To date they run over 3,100 servers in only 26 countries, but locate their servers in all the most popular geographic regions such as the US, the UK, Hong Kong, Singapore, South America, and various European locations.
They too block ads and malware attacks, and they even include a SOCKS5 proxy service. Furthermore, PIA VPN allows P2P traffic through their network, which makes them a great VPN for torrenting and for Bit Torrent downloaders in general. And though they don't include a VPN-kill switch or per-application tunnel routing feature, they do have a DNS leak protection mechanism built into their client.
Lastly, for PIA VPN, I'd like to point out that their interface is incredibly basic – which could be good or bad depending upon your level of technical ability. Personally, I think their interface could be polished up a little bit, but it certainly gets the job done at a low cost.
Speed & Reliability
Next we need to compare the speed of each service, which is one quality of a service I think people are most concerned with. To test each provider, I ran a raw speed test and pinged Google's DNS servers to look for inconsistencies and latency to test server reliability.
The following detail the speed performance of PIA VPN's tunnel:
Download speed: 4.64Mbps
Upload speed: 0.34 Mbps
Speed-test server ping: 77ms
Google DNS ping: approximately 110ms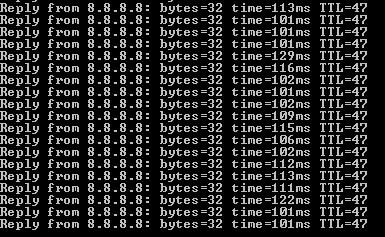 The following detail the speed and performance of TorGuard:
Download speed: 4.66Mbps
Upload speed: 0.92 Mbps
Speed-test server ping: 66ms
Google DNS ping: approximately 76ms


As you can see from the results of the speed test, TorGuard performed a lot better. The download rates were more or less the same, but my upload bandwidth wasn't hamstrung when using TorGuard. Also, TorGuard had much lower latency, though both providers had steady and consistent latency, which is indicative of stable and reliable servers.
I'd have to say that if you upload files on a regular basis (for instance, to a cloud storage or online backup provider), I recommend TorGuard over PIA since they produced better results with upload bandwidth performance. However, note that I only tested TorGuard's regular service.
If you want to shell out an additional $19.99 per month, TorGuard will give you premium access to their 10Gb network. I'm curious to see how much faster download and upload bandwidth would be. But note that the premium 10Gb network is only available in the United States.
Privacy and Security
I'd also have to say that TorGuard VPN wins the security & privacy battle for two reasons. First of all, they include more connection options that use stronger security protocols. And secondly, they're based out of Panama, which means that they're free from the involvement and coercion of the US government and NSA.
As mentioned already, TorGuard provides server connections using OpenVPN, PPTP, L2TP, IPsec, SSTP, and IKEv2. PIA VPN, on the other hand, only provides connections using OpenVPN, PPTP, and L2TP/IPsec. Honestly, I don't think the extra connection options with TorGuard's service are that much to brag about.
I'd recommend sticking with OpenVPN, since it is superior to the other protocols. OpenVPN with AES-256 encryption is virtually impossible to crack, and it can be run on different ports to disguise the traffic. For that reason, the amount of connection options TorGuard provides may be a moot point.
However, TorGuard does have a special feature called "stealth VPN." This feature essentially allows the VPN tunnel to circumvent deep packet inspection by firewalls. DPI is a technique used by security devices to inspect and analyze header and payload data to determine what kind of protocol traffic is being sent. But DPI won't even let a firewall see that information.
So, if the extra connection protocols don't matter to you, I'd still have to give TorGuard the victory in the security department just for their DPI circumvention features. Nevertheless, it's also worth noting that niether provider logs user traffic. They do log meta data such as when a tunnel goes up or down, which server the connection was made to, and bulk aggregate information related to raw bandwidth usage statistics. That helps them plan for future capacity requirements.

Customer Support
As far as customer support is concerned, I think they're pretty well evenly matched. Both providers offer 'round the clock 24/7 customer support. And both maintain knowledge-bases on their websites complete with FAQs, troubleshooting guides, how-to guides, and contact information.
I think that TorGuard is a little more accessible since they have a live chat feature, but PIA VPN does not. Still, you can open a ticket with either provider via a web form in the support center or by email. They don't offer a support queue telephony number, which is actually pretty common these days.
Most people don't want to wait around in a telephone queue listening to bad music, so not too many providers offer a telephone number anymore.
Final Thoughts on TorGuard vs PIA
So which provider is the best?
Best Value: I think the answer to that question depends entirely on your goals and constraints. I certainly think that TorGuard VPN is the better value, since they offer more features and stronger security at a moderate price. Plus, they performed better in the speed tests, though only marginally.
Best Price: However, that said, I'd recommend going with PIA VPN if price is your primary concern. To be perfectly blunt and honest, both providers are pretty darn cheap, and they'll both secure your data with encryption that can't be broken yet.
Further read,