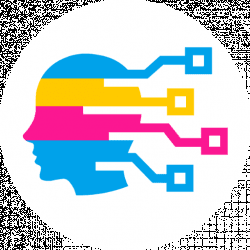 Latest posts by Digital Guyde Team
(see all)
Remote access software was a new and exciting idea in decades past, but most modern users just see it as another standard service. In fact, Microsoft ships the professional versions of their operating system with Remote Desktop server software, and almost every other Windows system has a remote access client built in. We compare LogMeIn vs GoToMyPC here so that you can decide which is the best option for you!
But LogMeIn and GoToMyPC have removed barriers to remote access technology, allowing anyone to share their desktop with others, independent of the operating system software. However, it's surprising to see just how much their subscription plans cost – even for individual and personal use.
As technology migrated to the cloud over the last 10 years, more and more technologies are being sold as a service (Software as a Service, Platform as a Service, Infrastructure as a Service, etc.). Consequently, competition has risen, which usually drives down the price on other digital services like cloud storage and VPN tunnels.
Bottom Line Up Front: Originally I recommended GoToMyPC as the cheaper option… BUT they were recently BOUGHT by LogMeIn Inc. With this being the case, it's probably a safe bet to sign up under LogMeIn here, as it's doubtful they will continuing developing GoToMyPC long term.

Nevertheless, remote access services seem to cost more than VPN tunnels, cloud storage, and cloud backup service. So, let's start by comparing LogMeIn and GoToMyPC's pricing model.
Pricing Comparison
First off, note that both providers do have a free trial of their service. But if you want the full-featured service, you'll have to subscribe.
The Following Outlines GoToMyPC's Pricing Model
Personal – $12.00 per computer per month ($144.00 per year)
Professional – $23.00 for every 2 computers per month ($276.00 per year)
Corporate – depends on your needs. As such, you have to contact their sales department before you can roll out their remote access solutions on a corporate level.
I have to admit that I was a little surprised to find that they didn't offer longer subscription terms other than monthly billing. It's commonplace for most digital services to discount longer subscription terms, but GoToMyPC doesn't offer these savings. For comparison of other digital services, note that you can get cloud storage for around $5.00 per month and a VPN tunnel for about the same.
I was also a little shocked to discover how vastly different their pricing models are. LogMeIn is substantially more expensive.
The Following Outlines LogMeIn's Pricing Model
Individual – $249.99 per year (access up to 2 computers) ($20.83 per month)
Power User – $599.99 per year (access up to 5 computers) ($49.99 per month)
Small Business – $1,099.99 per year (access up to 10 computers) ($91.66 per month)
Comparatively, LogMeIn is more than twice as expensive for most of their plans. I think their pricing model is a little rich, especially for home users. As a side note, I'd like to point out that there are plenty of free alternatives for home users looking to remotely access their computers.
That said, LogMeIn DOES offer a PRO version Free Trial with no credit card required here.
First of all, you could implement Window's remote desktop. If that's not an option or you find it unappealing, note that there are plenty of free and open source alternatives like VNC. At any rate, you may be wondering whether LogMeIn's increased price is a genuine marker of higher quality service. So, let's start digging into their features.
LogMeIn Features
LogMeIn provides features that have come to be expected as standard, such as a 99.99% uptime guarantee. In addition, they secure all remote access sessions with SSL encryption using 256-bit keys, and they provide free customer service as well.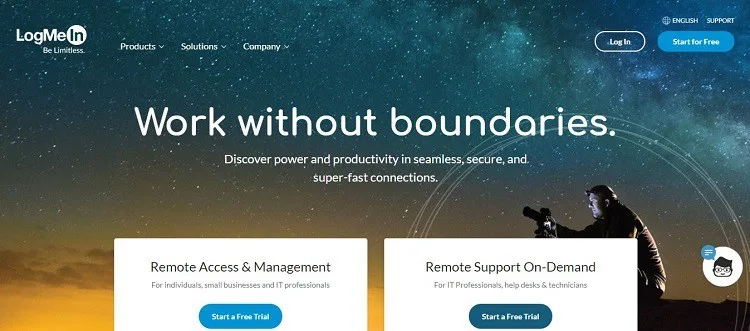 Like GoToMyPC, they package features into different levels of their service. However, I didn't really notice any additional features with the higher quality subscription plans other than the ability to access more host systems.
Each plan includes all of the features of the lower plans, too, so there's an additive accumulation of features – so, let's start with the basic version. The basic version allows you to access up to 2 host systems remotely with an unlimited number of users. They also include the ability to print remotely, and they also include 1TB of cloud storage space.
The basic version does support multi-monitor displays, too (which is something free tools like VNC don't always support effectively). Interestingly enough, they also bundle a single user license for LastPass with the basic version. For those of you who don't know, LastPass is a password manager that stores all of your credentials in an encrypted password database.
Next, the Power User plan only adds two new features. Firstly, it allows access to up to 5 computers. And secondly, it provides 3 licenses for LastPass. All in all, I'm not certain that these meager improvements justify such a significant cost increase.
Lastly, the Small Business plan includes 5 Lastpass licenses and the ability to access up to 10 computers.
GoToMyPC Features
GoToMyPC packages their features at different service levels of their products. This is pretty common among other digital services. So, let's start with the Personal plan's features.
With this plan, the first feature they claim to provide is "unlimited remote access." But I think that's pretty misleading because it is limited to one user account and one computer (each additional computer will cost an extra $12.00 per month). However, you can remotely access that single computer from multiple devices, and there aren't any bandwidth or data caps.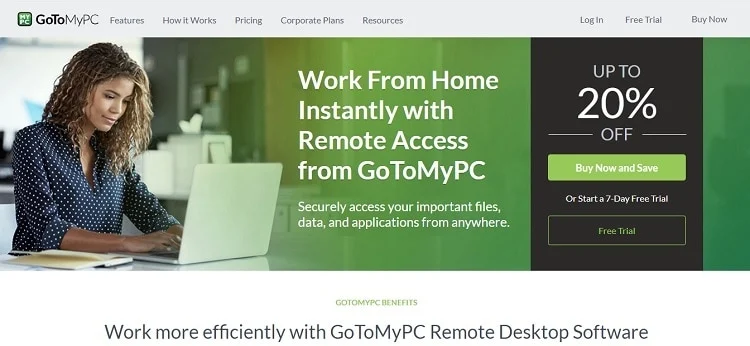 Furthermore, your sessions are encrypted to prevent a hacker from hijacking your connection, making it impossible to intercept and read the remote access meta-data. Furthermore, I was pleased to see that they even included file transfer and syncing features with the basic version, which will help you seamlessly access, edit, update, and delete files hosted on the remote computer.
The Personal plan does include support for mobile devices as well, and customer support is included with all three version. Next, the Pro version includes all of the Personal plan's features but adds 5 key improvements. The first improvement is the ability to use administrative controls to set up access permissions for individual users and accounts.
Plus, the Pro account includes central billing, eliminating the need for each user to pay individually (that would be a real pain). Also, they include an auditing and reporting system to keep track of which users log in to individual systems, and there is a monitoring feature as well. Essentially, the improvements for the Pro version are targeted at user account management and security.
Lastly, the Small Business plan includes all of the previous features, with a few more additions. The first of which is a useful Wake on LAN mechanism. This allows a user to remotely power on a computer or wake it from sleep mode. They've also enhanced user account controls with group access permissions. And finally, the Small Business plan allows for more than 1 administrative account, which helps delegate management to the right authorities.
Final Thoughts on GoToMyPC vs LogMeIn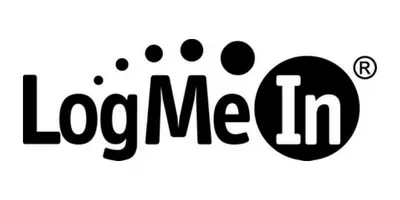 I Prefer LogMeIn
Yes, it is one of the more expensive options, BUT it also provides the most features AND has a long track record of innovating in the space. Having recently acquired GoToMyPC, LogMeIn is quickly consolidating the best tech in the market.
Get Started
We earn a commission if you click this link and make a purchase at no additional cost to you.
I'm not sure that I would use either service for personal use due to the subjectively exorbitant pricing models. If you're moderately technologically literate, I'd just install VNC for simple remote access.
If your needs are greater, however, I'd opt for GoToMyPC. I honestly couldn't find anything with LogMeIn that justified such a massive increase in price. To be rather blunt, I just didn't see an increase in value with LogMeIn (with the exception to unlimited users, but you're still restricted to a finite number of host systems), though they're certainly a successful and respectable service.
As for bundling their service with LastPass, I'm not sure how much value that provides, either. While I do love LastPass and think it's a wonderful (and necessary tool), you can easily download a free password manager, such as KeePass. All in all, I think GoToMyPC is the superior service.
UPDATE: Surprise! LogMeIn BOUGHT GoToMyPC…. My current recommendation (starting in 2019) is to stick with LogMeIn here, as I'm really not sure how long they will support GoToMyPC moving forward…
Further Reading: