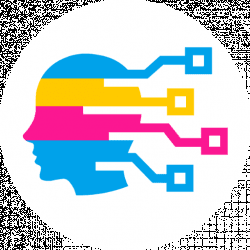 Latest posts by Digital Guyde Team
(see all)
Remote access technologies can be a godsend, but not all remote access services were created equally. Some are downright awful and don't work very well. Others may not have the right resolution that you want, and some can even bog down your Internet connection.
Whether you're just trying to troubleshoot a problem with technical support or you need to collaborate on a project for work, one thing remains certain: your remote access service needs to run without a hitch. But which remote access service is the best?
Two of the most popular and trusted names in the industry seem to be TeamViewer and LogMeIn. Today we're going to take a closer look at both of these services to see which one is the best.
Main Differences Between LogMeIn vs TeamViewer
The main differences between LogMeIn vs TeamViewer are:
LogMeIn users can connect to a single host, but only one user can control the session, whereas TeamViewer client allows only one connection at a time with the free TeamViewer version.
LogMeIn Free version is only a trial period so users can test the software, whereas TeamViewer is free for personal use
LogMeIn uses 256-bit SSL encryption, whereas Teamviewer uses RSA public/private key exchange and AES (256 bit) encryption
TeamViewer vs LogMeIn Pricing
I am of the opinion that both services are actually rather expensive. However, they do both have free trials that are appropriate in a couple of different situations.
Firstly, the free trials make testing the service a breeze. Secondly, some people choose to take advantage of the free version in a home setting. Though typically not appropriate in a professional setting, you can always use the free version to remotely connect and configure devices on your home network, such as a home-brewed server.
However, LogMeIn starts at $149, and unlike TeamViewer, you don't have an unlimited length of time because you aren't buying a full license. Instead, you have to pay an annual fee, and the $149 option only provides access to up to 2 computers.
The Power User plan offers access to up to 5 computers at a cost of $349 per year, and the Small Business plan costs $649 per year for up to 10 computers. Conversely, TeamViewer doesn't have an annual subscription pricing model. Instead, they sell a license of their product.
After you have paid for the license, you never have to worry about making another payment again. Their prices start at $575 and range as high as $2,350, and each license comes with a different set of features and a number of devices you can remotely access.
Clearly, TeamViewer Remote is the more expensive option, but because you purchase a license, it is the better long-term choice. You'll have to do some math to see how much money TeamViewer can save you in the long run, and whether or not it's worth it. Even though it's a monthly subscription, LogMeIn is significantly cheaper.
In fact, a lot of people in online communities have complained about TeamViewer's price hike. Many think they are committing business suicide because their higher prices are driving customers away. However, I think they are clearly trying to serve the business and corporate side of the market.
Before we move on to the features section, there are a couple of things I would like to point out. These two solutions are by no means the only remote access software technologies that offer free versions. If you want to play around in a home lab or provider remote access to some of your personal computers, there are two access software options I would highly recommend.
The first is to simply use RDP (Remote Desktop Protocol) on Windows installations. Most Windows versions have the client that allows you to make a remote desktop connection pre-installed, but you will need to first configure the server.
Secondly, be aware that there are many open source implementations of remote access technology. One of my personal favorites is VNC because the software is simple to setup and it doesn't cost a dime. So if you were considering purchasing LogMeIn or TeamViewer Remote for home or personal use, I'd recommend saving your money since there are free alternatives that work just as well.
Features Comparison: LogMeIn vs Teamviewer
Given the immense cost of a TeamViewer license, I was a little disappointed with the features and limitations imposed on the lower-end packages.
The first of which is called the business plan, and it only allows one user profile on up to 3 devices, meaning you can only remotely access three separate devices.
However, there are no restrictions on how many devices you can access your devices from. Basically, they make no restrictions on which devices you can use to remotely access a device, but they do limit the number of devices that can be remotely accessed. In addition, the Business plan is restricted to one session channel. The Premium plan doesn't have nearly as many restrictions, though.
It allows multiple profiles on an unlimited number of devices, so you aren't limited in the number of devices you can remotely access. It is restricted to one session channel, though it does add support for mobile devices. However, the Corporate Plan is the most feature rich. It too allows unlimited devices and multiple profiles, though it has the added advantage of 3 session channels.
It's the best option in a corporate environment (as the name implies) because it has mass deployment features using MSI and Android Host. Naturally, they want to take better care of their corporate clients, so they offer Corporate customers priority support. Lastly, if you have individual needs that aren't covered by the preceding plans, you can call them for a custom quote.
They'll help put together a custom plan that's appropriate for large enterprises, such as those who are trying to implement a work from home or remote teleworker infrastructure. Conversely, I was much more pleased with LogMeIn's features, especially since they are a lot cheaper. LogMeIn has three options for individuals, power users, and small businesses.
The individual subscription plan allows access to only 2 computers but is a lot cheaper than the TeamViewer app. Though you can only access 2 computers, they permit unlimited users and support for multiple monitors.
One thing I found really interesting is that they even bundle 1TB of storage in with their individual plan, which is useful for backups or big file transfers. In addition, they include a single user license of their secure password manager, LastPass.
The Power User plan includes everything that the Individual subscription offers, with two notable improvements. In addition to permitting remote access software for up to 5 devices, they include a 3-user license of LastPass. Lastly, the Small Business plan includes a 5-user license of LastPass and the ability to access up to 10 computers remotely.
Who Should Use Either Service
I think TeamViewer offers a level of service that LogMeIn can't hope to compete with. Basically, I think they are appropriate for different market segments. TeamViewer is clearly trying to market and design their service as a business and enterprise-class remote access technology, beyond screen desktop sharing. I don't think they're appropriate for home use, and I might even caution small businesses from using their service.
It's just too darn expensive to install the TeamViewer app, especially given the feature set. I don't think they offer much value for small implementations.
But on the other hand, I think they are great for massive corporate implementations, such as a business that needs to set up their own in-house customer service department.
LogMeIn is the complete opposite and isn't really the best choice for large businesses. They are significantly cheaper and offer more value to individuals and small businesses. If you're trying to setup remote access at home or for a small business, I'd recommend using LogMeIn.
Frequently Asked Questions
How do apps like LogMeIn and TeamViewer work?
Apps like LogMeIn and TeamViewer provide a remote desktop session by using a third-party server. These two, for example, are very similar you provide its users the ability to remotely control a computer outside of your current network.
Is the file transfer encrypted?
Yes. Both LogMeIn and TeamViewer and secure access software options that allow you to share encrypted file transfer fast, and peer to peer.
Do TeamViewer or LogMeIn slow my PC Performance?
There have been such reports that either of these can slow down your PC performance and there could be a couple of reasons for that.
You either have slow internet connection on your local or remote computer, or, the remote computer has lesser memory
To solve this, you need to optimize either of the services you are using. For example, if you are experiencing poor performance of your PC or Remote PC while using TeamViewer client, go to the Menu >Remote Control > Quality >  Optimize Speed. That should do the trick.
What is TeamViewer QuickSupport?
The TeamViewer QuickSupport allows its users to access and support mobile devices and other devices running on Android, like digital signage, interactive kiosks, or point of sale systems.
Final Thoughts | TeamViewer or LogMeIn
A lot of people have complained about TeamViewer's price, and it's no wonder why. They cost significantly more than LogMeIn, so TeamViewer isn't the best choice for individuals and small groups of people.
Bottom Line: Don't get me wrong, though. Both of these services have tested well time and time again, and they both offer very solid, stable, and reliable services. That said, as an individual user, I much prefer LogMeIn here over TeamViewer. If you're not sure, I'd recommend taking advantage of their free trial. It's the best risk-free way to test their product.
Last but not least, remember that you can use applications like VNC and RDP (Remote Desktop Protocol) for free, so you certainly don't need to shell out the big bucks for simple remote access technology in a home environment.
Further Reading