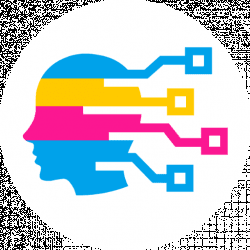 Latest posts by Digital Guyde Team
(see all)
PureVPN and Private Internet Access VPN are two long standing veterans within the VPN industry.
They are both mature companies that have been serving customers for years, but which one offers the greatest value? It's only natural to wonder which one is better, so we're going to compare each of their features and pricing models to see which one is right for you.
We'll even run a speed test to see which performs better. But before we dig into the features of each service, we need to examine their global connection options and the size of each provider's network.
The Main Differences Between PureVPN vs PIA
The Main Differences Between PureVPN vs PIA are:
PureVPN uses a fewer number of servers (average of 3.5 in each country) on their server locations, whereas PIA has a larger number of servers on their server locations (around 129 in each country)
PureVPN is available in more countries globally with 140 available countries, whereas PIA is only available in 24
PureVPN offers a 7 Day Trial for $0,99, whereas PIA offers 30 days money-back guarantee if you're not satisfied.
PureVPN is the more expensive option with the cheapest one being $5,82 per month (annual plan), whereas PIA's best option is only $3,33 per month (annual plan).
Server Comparison
PureVPN and PIA VPN's network of servers couldn't be more different. PureVPN spreads themselves a little thin, but offers more global connections than almost any other VPN provider. Conversely, PIA VPN offers a rather limited number of global connection options, but they have higher concentrations of servers in the countries they operate in.
Currently, PureVPN has 500+ servers in 140 countries in 181 locations around the world. To put it simply, they have servers in just about every country that has a developed Internet access infrastructure. Though they're not evenly distributed, they have about 3.5 servers within each country. This makes them great for travelers and citizens of nations that aren't typically a hotspot for VPN service.
On the other hand, PIA VPN only has servers in 24 countries. However, they have a lot more capacity than other providers within these countries. Right now they have approximately 3,100 servers online and ready for VPN connections.
So, users can expect a higher degree of reliability, uptime, and a smaller chance of bottlenecks since they have so many servers. In addition, PIA VPN is harder for content streaming services to block since they have such a massive wealth of IP addresses.
Pricing Comparison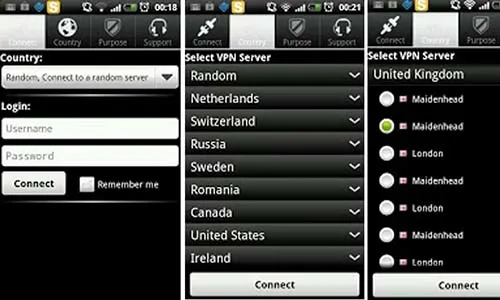 PIA VPN is known for being one of the least expensive VPNs on the market. A 1-year subscription can be purchased for as little as $3.33 per month. That said, PureVPN has extremely competitive pricing. Though PureVPN costs a little bit more, they really aren't an expensive VPN, either. In fact, on average they are cheaper than the average service.
Right now they're even running a 'birthday promotion' that makes the monthly cost of a 2-year subscription a measly $2.08 per month. The bottom line here is that it's really a tossup between which VPN provider has the best pricing, since it depends largely on how long a user wants to subscribe. The following outlines the prices of each provider:
PureVPN Pricing:
PIA VPN Pricing:
Obviously, I would recommend against opting for the monthly subscription options. At the very least, the 6-month and annual subscription plans offer a lot more value.
Features Comparison: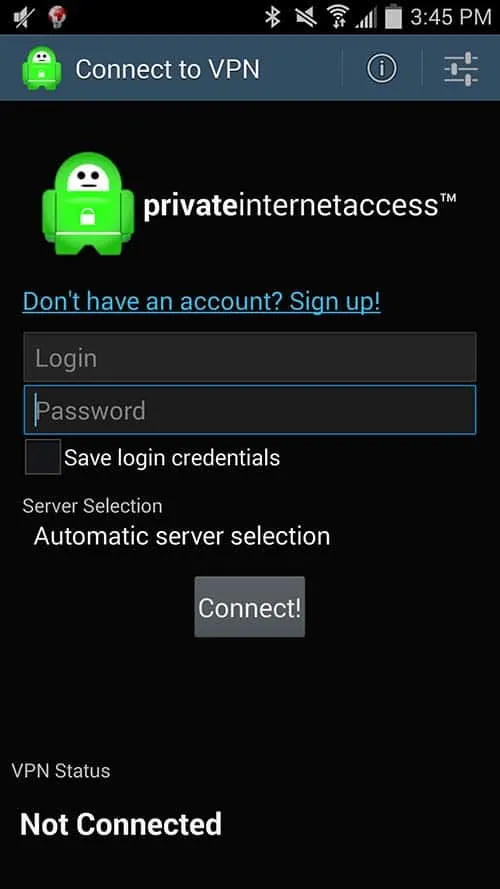 Next we need to compare the features of each service, and surprisingly, they each offer the same number of simultaneous connections. It's pretty standard for providers to only allow 2 – maybe 3, if you're lucky – simultaneous connections per account.
However, both PIA and PureVPN allow up to 5 simultaneous connections per account, making them great for families and people with a lot of devices to secure.
Another commonality between each provider is that they both lack free trials, but they both provide a 7-day money back guarantee as well as 24/7 customer support. Likewise, both providers support all the major operating systems.
Furthermore, both providers offer the same encryption technologies using PPTP (don't use it, it's inherently flawed and weak), OpenVPN, and L2TP/IPsec. Essentially, they both provide the same level of security through their encryption technologies.
Other commonalities between each VPN service includes:
Unlimited bandwidth, VPN server switching, and data – which is really a racket, since all of the competent providers have these features
No traffic logging/no-logs policy – though they do keep metadata such as connection times and which servers a user connects to for capacity planning purposes
Multiple VPN (Virtual Private Network) gateways
Each service is based within the United States
Support for P2P traffic, which is great for Bit Torrent users who want to download anonymously
It seems that these two providers have more commonalities between their services than they do differences (the largest difference being their global connection options).
Speed Test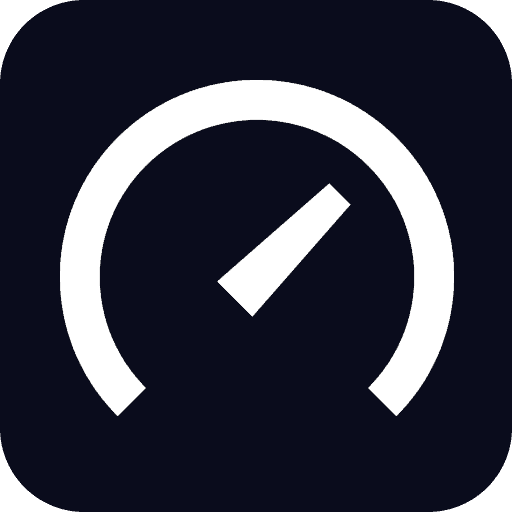 Before we dig into the results of the speed comparison, there are a few factors and parameters that need to be considered. First of all, we kept all things equal when running the speed test, whereby we measure raw upload and download bandwidth as well as latency to Google's DNS servers.
Also, note that the test was performed on an ADSL Internet connection with 5 Mbps download and 1 Mbps upload bandwidth. Lastly, each speed test was performed on a VPN connection to respective servers in the Hong Kong location. The results are as follows:
PIA VPN speed test results:
Download speeds: 4.62Mbps
Upload speed: 0.32 Mbps
Speed-test VPN server ping: 104ms
Google DNS ping: approximately 135ms
PureVPN speed test results:
Download speeds: 4.41Mbps
Upload speed: 0.40 Mbps
Speed-test VPN server ping: 83ms
Google DNS ping: approximately 100-150ms (quite variable and inconsistent)
Quite honestly, it's a bit of a tossup between both providers. They are both extremely competitive, offer similar features, and offer comparable speeds. However, I would have to say that PIA VPN won the speed test. You'll notice that I had slightly higher rates of download bandwidth with PIA than I did with PureVPN, but I had slightly higher upload bandwidth with PureVPN.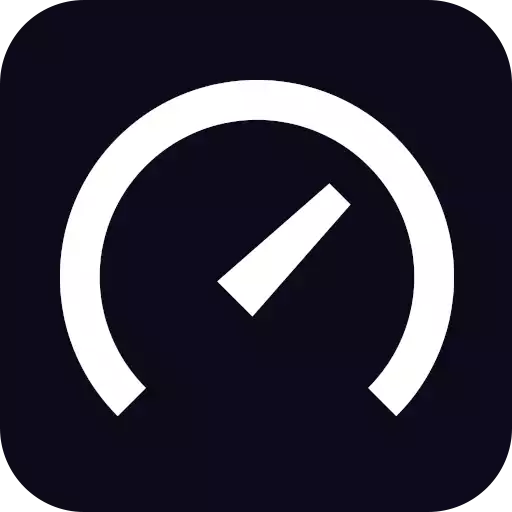 Speedtest by Ookla
Check Price
We earn a commission if you click this link and make a purchase at no additional cost to you.
09/24/2023 02:39 am GMT
For some reason, I actually experienced lower latency to the speed test service when using PureVPN. Conversely, PIA offered steadier and more consistent pings to Google DNS, and PureVPN had a lot of variance in the Google pings. They're so close to each other in terms of the speed test results that I wouldn't use speed performance as a determining factor for either provider.
Who Should Use PureVPN vs PIA VPN
So what does it all boil down to? What types of users should use which provider? Well, to be completely honest, these two providers are extremely comparable. As we noted in the features section, both providers have very similar service offerings. And as the speed test revealed, they're more or less
the same.
The largest two differences between PIA VPN and PureVPN are their global network of servers and their pricing. I would have to say the largest factor in determining which provider to choose lies in the placement and number of their servers.
Since PureVPN spans the globe in 141 countries, they are the best fit for expats, long-term travelers, and residents of nations that aren't in the US, Europe, or the most popular Asian locations such as Hong Kong and Singapore. Having this level of flexibility is crucial to establishing a VPN connection in a neighboring country to introduce the least latency possible.
On the other hand, I think PIA is a better alternative for people who are mainly focused on unlocking geo-restricted content from popular geographic locations like the US, UK, and Europe.
Since PIA has a higher concentration of servers within the countries they operate in and they have more IP addresses, it is much more challenging for streaming content providers to block incoming connections from their VPN IP's.
Frequently Asked Questions
Does everyone need a VPN?
As long as your Wi-Fi is using WPA or WPA2 and your router is secured, you don't necessarily need a VPN if you don't have any specific reason for that. VPN are ideal if you are traveling and you know you are going to connect to untrustworthy hotspots and internet access.
Do PureVPN or PIA have a free version?
Yes. Both have a free version you can use, but they do not have the more advanced features as the paid ones.
Is the Free VPN good enough?
Considering the fact that the is used by other users, also for free, there is more traffic and the connection is much slower and Free VPN provider is no legal obligations to protect your identity.
Do PureVPN and PIA work with Netflix?
Yes. They are one of the best VPNs for Netflix and can unlock the most in-demand Netflix libraries.
In summary
As we saw, both services are extremely alike when considering their speed test results, similar features, and pricing options. The largest difference is their network of servers, which could play a key role in choosing one provider over the other.
If you still don't know which one you like better, I'd say go ahead and sign up for a month of service to test the waters with your favorite applications, websites, and streaming content. Since they each have a 7-day money back guarantee, you can easily test their service risk free. If, for any reason, you are unhappy with the provider you chose, you can easily switch providers within a week.
Further Comparisons
Check out how PureVPN and PIA compare to other virtual private network options: