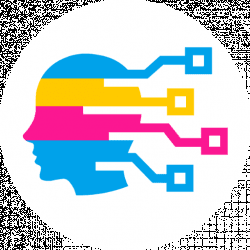 Latest posts by Digital Guyde Team
(see all)
ExpressVPN and Private Internet Access VPN are two competitive leaders in the VPN industry, and each service has their fair share of avid and satisfied users. But as far as VPN services go, these two providers couldn't be less alike. Their networks of servers, pricing models, and features are drastically different.
So how do you know which one will suit your needs the best? To help you make an informed decision, we're going to pick apart each component of ExpressVPN and PIA VPN to see how well they compare. Before we talk about their pricing structures, let's start by looking at their global server options.
Server Comparison
The strategies each service have behind how and where they operate their servers are very different. ExpressVPN has servers in more countries than PIA VPN, making ExpressVPN a better choice for people in remote countries. In addition, ExpressVPN is the better candidate for people who travel a lot for work or need to connect to several different locations to unblock geo-restricted content.
On the other hand, PIA VPN is the better option for users who need to unblock geo-restricted content that is hosted in the US. PIA VPN has more capacity and more IP addresses in the United States, making it rarer to encounter a bottleneck issue during peak usage times. Furthermore, having more IP addresses makes it harder for streaming content services like Hulu to completely block a VPN provider.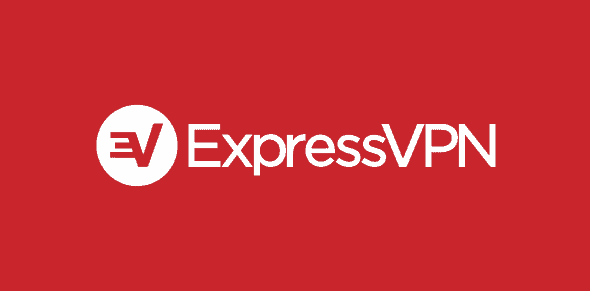 That said, each provider offers more global connection options than most other providers. To date, PIA VPN has over 3,300 servers in 24 countries. On the other hand, ExpressVPN has servers in 136 cities spread out among 87 countries. And each provider operates servers in the most popular locations, such as the US, the UK, and Hong Kong.
Pricing
The pricing models between ExpressVPN and PIA VPN are extremely different, too. ExpressVPN tends to be on the high side when compared with other providers, but PIA VPN tends to be on the low side. Neither provider offers different levels of service. Instead, they each discount the monthly cost with longer-term subscriptions (the more you buy, the more you save).
ExpressVPN's pricing models are as follows:
The following outlines PIA VPN's pricing model:
Clearly, PIA VPN wins in terms of pricing (though the features and speed tests vary). Still, if the price is your main motivator, you'll likely want to choose PIA. The monthly subscription for PIA is almost half of the monthly subscription price for ExpressVPN. And PIA VPN's annual subscription rate is approximately 60% less that ExpressVPN's.
Also, it should be mentioned that neither service offers a free trial (what a bummer). However, they do each provide a money back guarantee. ExpressVPN offers a 30-day money back guarantee, which is the longest term any other provider will offer.
Unfortunately, PIA VPN only has a 7-day money back guarantee, which in my opinion is still enough time to decide whether or not you want to commit to their service. But the price isn't everything, so let's take a closer look at each provider's features.
Features
Though ExpressVPN has many superior qualities, I don't like how they limit simultaneous connections to one computer and one handheld device. PIA VPN allows up to 5 simultaneous connections per account, which is great for families and people with a lot of devices (e.g. smartphones, tablets, desktops, and laptops) that they wish to secure concurrently.
And as you'd expect, both providers offer all the standard features (they're not so many features as they are marketing tools). For instance, both PIA VPN and ExpressVPN offer unlimited bandwidth, a 99.99% uptime guarantee, unlimited data, and unlimited server switching.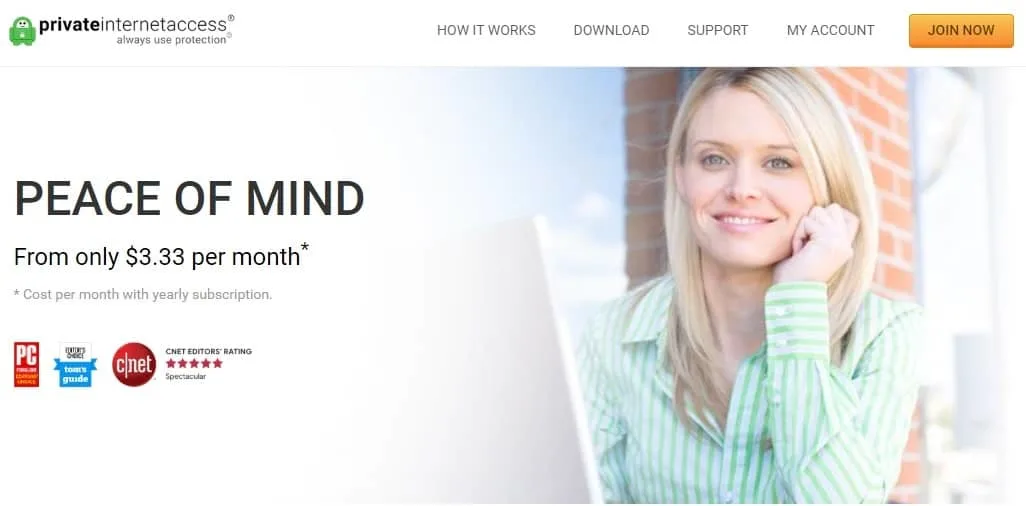 And both providers also offer great security algorithms to protect data with encryption. Both offer OpenVPN, PPTP, and L2TP server connections, though only ExpressVPN offers SSTP. As far as platform support is concerned, both providers support Windows, OSX, iOS, Android, and Linux. Basically, they cover all the major operating systems.
Lastly, I need to mention that the PIA software is extremely basic. On Windows installations, the interface is a simple icon on the task bar. To switch servers, you need to right click on the icon and a list of servers pops up. It's actually extremely basic, and not that impressive.
Conversely, ExpressVPN has an interface that's more intuitive and easier to navigate. It's sleeker, sexier, and more attractive than the PIA interface.
Speed Test Results
Now it's time to dig into the results of the speed test, which one of the most important factors of a VPN after price (subjectively speaking, of course).
ExpressVPN speed test results:
Download speed: 5.02Mbps
Upload speed: 0.92 Mbps
Speed-test server ping: 65ms
Google DNS ping: approximately 89ms
PIA VPN speed test results:
Download speed: 4.62Mbps
Upload speed: 0.32 Mbps
Speed-test server ping: 104ms
Google DNS ping: approximately 135ms
ExpressVPN definitely wins the speed test. I wish we could see what was happening behind the scenes, and even see network diagrams that showed a VPN provider's internal network. But of course, that would be an invitation for hackers to cause chaos and disruption, so I'll have to settle for the raw speed test data.
For the speed test, I kept all things equal between each provider (location, ping test, bandwidth test, etc.). For some reason, ExpressVPN had significantly lower latency when pinging the speed test server as well as 8.8.8.8 (which is Google's DNS service). What's even more astounding is that I lost almost no download or upload bandwidth with ExpressVPN.
PIA VPN, on the other hand, had significantly more latency. I didn't have trouble browsing the web or streaming videos with PIA, so I'd still say they're acceptable for average use. But if speed is your priority (for games or other types of demanding traffic), I'd have to say that ExpressVPN is the better option.
Who Should Use ExpressVPN vs PIA VPN?
Your reason for choosing to use a VPN service is the most important factor when selecting one of these providers. Again, these two providers are extremely different. As far as security is concerned, it's a tossup since both providers can encrypt data with the latest and greatest encryption algorithms.
However, ExpressVPN is the clear winner in both the speed test and in terms of global coverage. For these reasons, I'd say that ExpressVPN is better suited for travelers and users who need a lightning-fast connection for extremely sensitive traffic (VoIP, video games, etc.).
However, PIA is the clear winner in terms of affordability, and they do offer a decent amount of global connection options. Furthermore, they're the best fit for families and people with a lot of devices since they permit up to 5 simultaneous connection per account.
I'd have to say that PIA VPN is the best choice for average consumers who just want to make sure big brother (e.g. the government) and hackers aren't looking over their shoulder. PIA VPN will suit most people's needs just fine, and cost a lot less, especially with the annual subscription.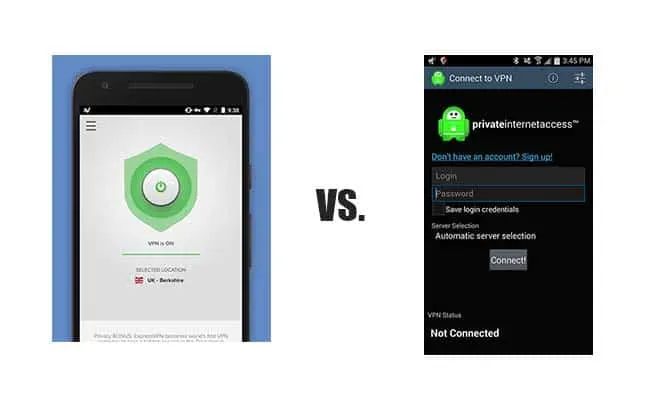 Final Thoughts
There's no such thing as a perfect VPN service, but these two providers are clearly within the top 10 percent in the industry. There are a lot of newer services (like TunnelBear) that simply haven't been around long enough to refine their service. However, PIA and ExpressVPN are veterans, and they both provide reliable and tested services.
If you still aren't sure which provider suits your needs the best, I'd recommend taking advantage of the money back guarantee – it's the perfect way to test out a service risk-free.