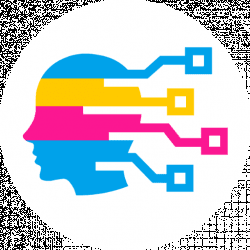 Latest posts by Digital Guyde Team
(see all)
Software is more important now than ever, and you need to make sure that you sign up for the right service. This is even more of a problem with security services like VPNs, which could make the difference between avoiding hackers or becoming the next victim of data and identity theft. Today we're going to be taking a look at two leading virtual private network services: WindScribe vs Private Internet Access VPN comparison.
I will be as objective as possible but do know that I have known PIA VPN for years. I am slightly biased towards PIA VPN because it offers so much value on account of its low pricing. Still, price definitely isn't the only thing that matters, as we'll see in the private network size and features sections. So, to get things started, let's take a look at the pricing models of each service.
The Main Differences Between WindScribe vs PIA
The Main Differences Between WindScribe vs PIA are:
WindScribe offers a free version with 10GB bandwidth limit, whereas PIA doesn't
WIndScribe has servers in 65+ countries, whereas PIA is present in 40+ countries
WindScribe has fewer servers 600+, whereas PIA has more capacity with as much as 3300+ servers spread in their locations
Pricing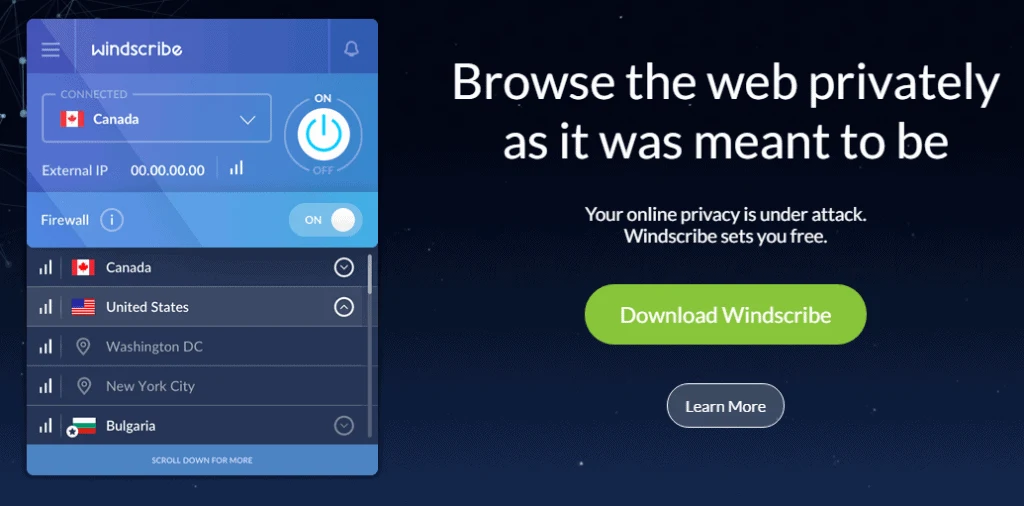 First off, I should mention that of the two VPN providers, only WindScribe has a free plan. But even though PIA VPN doesn't have a free version, it does include a 7-day money back guarantee to remove risk for new users.
The following outlines WindScribe's pricing model (check here):
WindScribe Free service with the 10GB monthly data limit
Monthly plan – $9.00 per month
Annual plan – $4.91 per month
The following outlines Private Internet Access VPN's pricing model (check here):
Monthly plan – $6.95 per month
6-month plan – $5.99 per month
Annual plan – $3.33 per month
Overall, both VPN companies incredibly cheap and affordable. But obviously, PIA VPN has the cheaper subscription plan. On the other hand, WindScribe has a completely free version that can be used on an unlimited number of machines. For that reason, I have to give WindScribe the pricing model victory, even though it's annual plan costs a little bit more per month than PIA virtual private network.
Network Size and Company HQ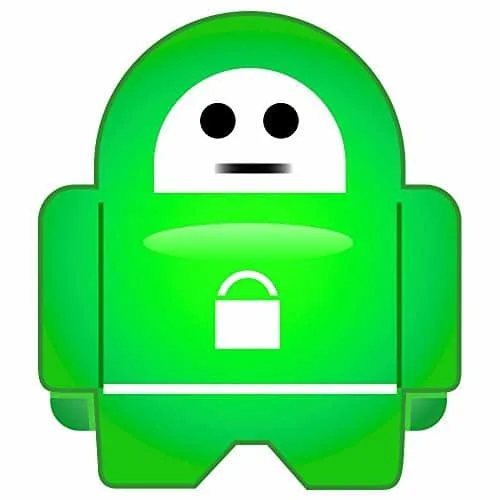 To be completely honest, I was surprised to see that WindScribe offered more servers than PIA VPN. I have long been a fan of Private Internet Access VPN due to its low cost and a high number of simultaneous connections, but WindScribe undoubtedly has many advantages.
I'm not really crazy about the location that each service is based, but I think I'd have to give WindScribe a small victory with regards to its headquarters.
PIA VPN is based in the United States, which is bad news if you fear the US Federal Government, the NSA, and all of the jaw-dropping revelations by Edward Snowden. On the other hand, WindScribe is based out of Ontario, Canada, which isn't really much better since Canada is a participant in the FiveEyes program. Still, I'll give WindScribe a slight advantage there.
Nevertheless, note that WindScribe has a much larger private network of servers too. PIA Virtual Private hosts servers in about 40 countries (it seems to fluctuate between 40 and 45 as new servers are added and old ones are decommissioned).
PIA VPN does do a good job of placing servers in the most popular areas so people can easily unblock and stream content, but WindScribe is available in nearly twice as many countries.
Currently, WindScribe hosts servers in 60+ countries, which is important if you want to find a VPN connection in a neighboring country to reduce latency.
So, because WindScribe is based in Canada (as opposed to the US) and hosts servers more countries, WindScribe is a no-brainer – especially if you just want to use the free version.
WindScribe's Features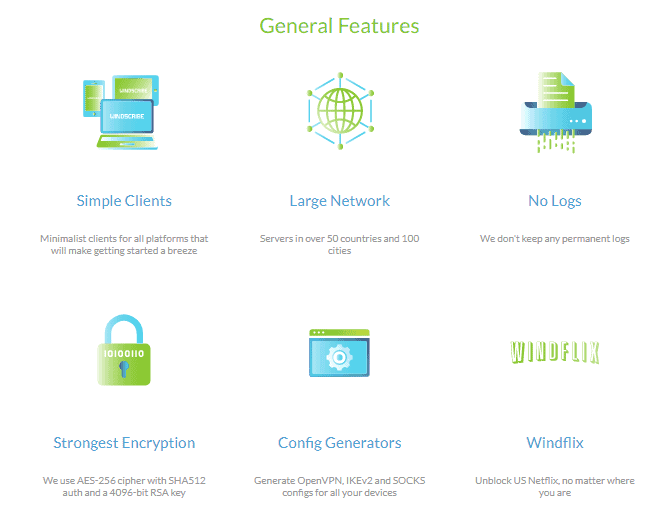 WindScribe's features vary depending on whether or not you use the free or paid version of the service. However, I must admit that I was rather impressed with the free version of WindScribe. You'll often find that proxy and VPN services that offer free versions so encumbered with restrictions that it isn't practical to use them.
For example, TunnelBear VPN includes a free plan that's restricted to 500MB of data per month, which drastically limits its usability. WindScribe doesn't have such strict limitations, though this VPN client does naturally impose a monthly data limit on free users (10GB per month); otherwise, free users would overwhelm the servers and harm paid subscribers' user experience.
I was shocked and impressed with the free user data limit, but I was even more surprised when I discovered that free users are also allowed to send and receive P2P and BitTorrent traffic. Really, the largest restriction on free accounts is the number of servers.
Free users are restricted to 11 total server locations. This is how WindScribe VPN segregates free and paid users so that paid users have access to servers that are inaccessible by the hoards of free users. This limitation helps WindScribe protect a certain level of service.
The following outlines the features of a free WindScribe account:
Usable on unlimited devices
Only 11 server locations accessible
Helps block ads
P2P allowed
10GB monthly data
No OpenVPN configuration files available
Access to the US, UK, Canada, Hong Kong, France, Germany, Luxembourg, Netherlands, Switzerland, Norway, and Romania
The free version had more features than I ever imagined. And of course, the paid versions include all of the free version's features, but add some extra unique features. For example, paid users to gain access to browser extensions that come with a wealth of features such as a double-hop proxy feature, cookie deletion whenever you close a tab in your browser and secure link generation.
The security is beefed up a bit for paid users by providing access to OpenVPN. Plus, security protocols like AES-256, SHA-512, and 4096-bit RSA keys help ensure that your data is really safe from third parties.
These security algorithms are incredibly strong and are the industry standard for unbreakable security. Oddly enough, I was even surprised to see a feature was included that helps you turn your PC into a WiFi hotspot.
Of course, your device already has this capability, but the software helps simplify the process so you don't have to manually configure it in the OS.
The following outlines the features of a paid WindScribe subscription:
AES-256 encryption, SHA-512 authentication, and a 4096-bit RSA key
Prevents tunnel leaks with an in-app firewall that acts like a kill-switch
Secure hotspot feature to turn your PC into a wireless router for other devices
Browser extensions include double hop feature, cookie deletion, and secure link generation features
Use on unlimited devices
To round out the features section, I did want to take a moment to discuss the fact that WindScribe VPN can be used on an unlimited number of devices. That's pretty rare because the most I've seen competing services offer is between 3-7 simultaneous connections. However, note that account sharing is prohibited on WindScribe.
If you get caught, your account may get banned. Still, the bottom line is that with a single account, you can secure all of your devices.
PIA VPN's Features
PIA VPN, on the other hand, only allows up to five simultaneous connections. Still, I think that's more than adequate for most people, because who would really want to connect five devices to a VPN server at the same time as an individual user? Unless you're doing some heavy torrenting and downloading on multiple machines, five simultaneous connections are more than enough.
I did also find it interesting that PIA VPN bundles in SOCKS5 proxy connections in with its VPN service, which is nice. I suppose it will give you a little flexibility regarding selecting a protocol without the too much extra overhead. The only other feature I was really interested in was its support for P2P and BitTorrent traffic. This is a necessity if you're a uTorrent user.
The following outlines the features of PIA VPN:
OpenVPN, IPSEC/L2TP, PPTP, and SOCKS5
Servers in 40+ countries
Secures data on public WiFi networks (same as every other VPN)
Unlimited bandwidth (same as every other VPN)
Multiple Virtual Private gateways (same as every other VPN)
Unlimited bandwidth (same as every other VPN)
P2P and BitTorrent friendly
Frequently Asked Questions
Why Do I Need A VPN?
The answer is very complicated, but, the most common reason people use a VPN is security and privacy. Here's a list of other common reasons that will help you when using VPN:
•Log into untrustworthy Public Wi-Fi and Hotspot
•Safely using cloud storage
•VPN for Torrenting
•Communicating with Voice Over IP, or 'IP Telephony'
•If you don't want your internet service provider to keep tabs on you
Digital security
Where is PIA located?
Private Internet Access PIA is located in the United States, with their headquarters being in Denver, Colorado.
Where is WindScribe located?
WindScribe is located in Ontario, Canada.
Should I use the Free VPN?
Free VPN client is going to have a slower VPN connection because there is more traffic, and the Free VPN provider is no legal obligations to protect your identity and might keep logs.
Premium VPNs have more advanced features and they will protect your identity and don't cost all that much, so we suggest opting for maximum security.
Does private Internet access PIA work with Netflix?
Yes. Like most VPNs PIA focuses on unblocking the most popular Netflix libraries.
Can I use free Windscribe for gaming?
Yes. Windscribe is a known for providing better gaming experience and it provides high speed and a lot of servers you can choose from. You can also use this VPN app on consoles because it also supports VPN routers.
Final Thoughts
I was definitely biased before I started comparing these two VPN companies because I have always been a fan of PIA VPN. Private Internet Access VPN is an industry leader with other classic services like
and others. And I can't believe I'm saying this…but here goes: I actually think that WindScribe offers the more valuable service.
Please understand that I don't think PIA VPN is a bad service. The truth is that it's a great service, and I love how cheap it is in addition to its great security, five simultaneous connections, and BitTorrent friendliness.
Still, if you're on the fence, I recommend giving WindScribe a chance. If you're still not sure, then, by all means, try out the free version and see what you think. Only then try out PIA VPN
if you are, for any reason, dissatisfied with WindScribe.
Further Comparisons