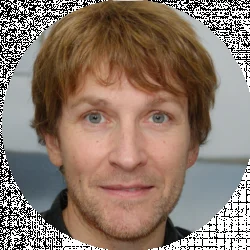 Latest posts by John Hughes
(see all)
Managing essential files on your computer can be challenging, especially if the data is sensitive or of sentimental value. There is always the risk of computer viruses or a crashed hard drive, making you lose such data instantly. With technology constantly changing and evolving, cloud storage is the new trend.
Cloud storage solutions are essential to any business, with the benefits of being accessible remotely, syncing files across multiple devices, and having the peace of mind that comes with knowing your data is backed up. This post will compare two of the best cloud storage options on the market today – Dropbox and SharePoint — to help you find the right one according to your needs. 
Main Differences Between Dropbox vs SharePoint
The main differences between Dropbox vs Sharepoint are:
Dropbox does not have a feature for self-integration and requires third-party help to integrate with Microsoft Office, whereas it is easier to integrate SharePoint with Microsoft Office since it is a product of Microsoft.

Dropbox offers password protection features to advanced-level subscribers, whereas SharePoint offers password protection at all levels.

Dropbox is easy to install and use, whereas SharePoint is complicated and requires some technical knowledge to install and use.

Dropbox is an off-site platform for file storage, syncing, and sharing, whereas SharePoint is a content management and collaboration platform where you can build portals and content management sites.
What is Dropbox?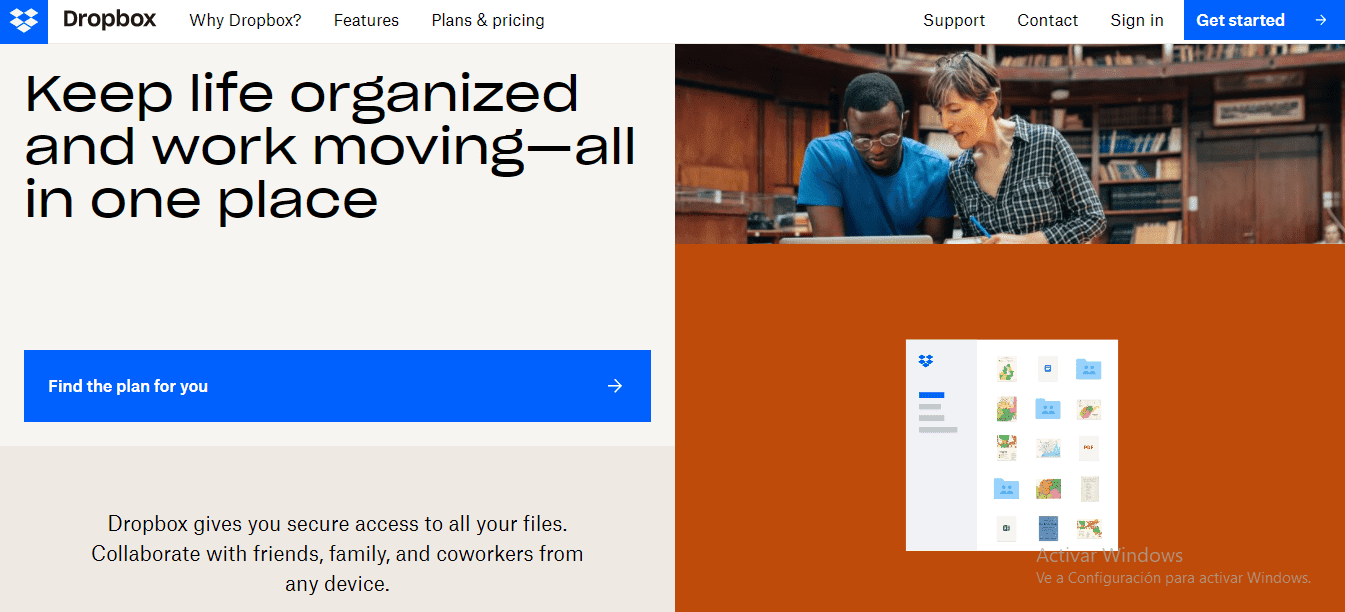 Dropbox is an online service that offers cloud storage, file hosting, and file synchronization services, with client applications for all major computing platforms. For consumers, Dropbox provides a way to back up files from a personal computer to the internet. But it also enables users to share files and collaborate on them. Dropbox also allows users to download files remotely while offline and make files available to other service users. 
The basic version of Dropbox is free and offers 2GB of file storage. Users can purchase additional storage at $9.99 a month with a capacity up to 2TB (2000GB) for the plus plan or at $16.99 a month with a size up to 2TB (2000GB) for the family plan.
While both plans have the same storage capacity, the family plan supports up to six users. In contrast, the plus plan supports a single user. Dropbox has two versions: the desktop version (Windows, Mac, and Linux) and the mobile app version (Android, iOS, and Windows Phone).
Who is Dropbox Best Suited for?
Dropbox is an excellent choice for freelancers and other independent workers looking for an easy way to share files with their clients and teammates. It is also a convenient solution for storing your personal and work-related documents on the cloud. Using Dropbox, you can share files, photos, videos, and more with others in your network.
Pros of Dropbox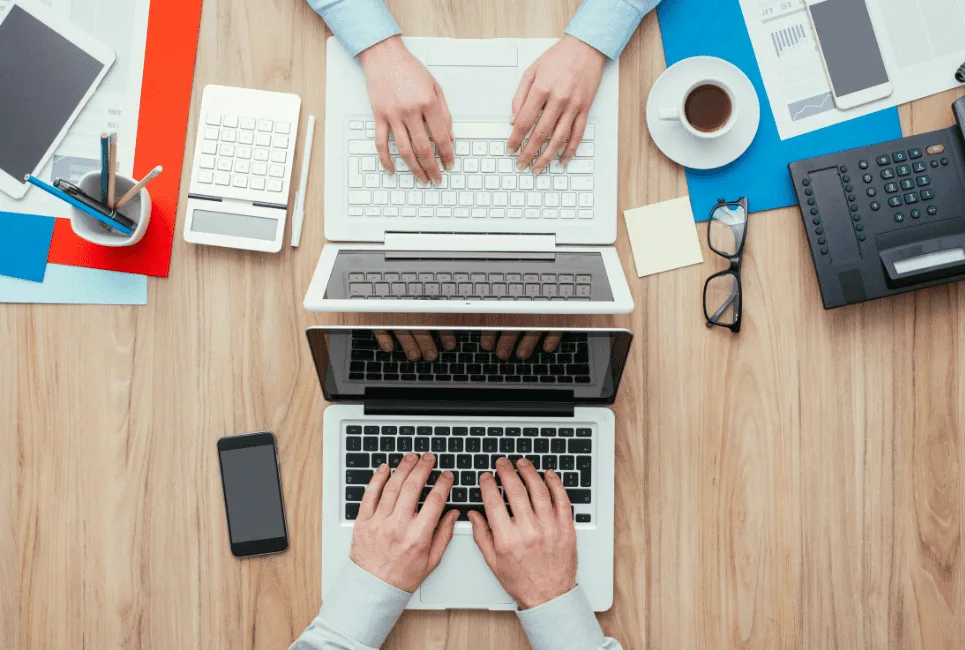 Ease of use:
Dropbox is simple and easy to use. It's intuitive and can be relied upon to store, share, and protect your crucial files.
Free starter account:
The free version of Dropbox is perfect for a starter storage account. Even though it has limited storage, you can try the platform out and see if it works for you.
Easily accessible:
Dropbox has apps for every major device and operating system, from Android to iPhone to Mac OS. With these tools, you can access your files from any computer or smartphone, wherever you are.
Offers a secure and convenient backup:
Accidents happen, and your computer may get damaged by fire or water. With a Dropbox account, you can sync and access every file you have saved on any device you use to sign in. Even if you delete something you didn't mean to, you have a chance to recover it within a specific time frame.
Offline capabilities:
Dropbox's offline feature lets you mark any file or folder in your Dropbox account as "always accessible offline." This feature enables you to access your files even without internet access. If you are constantly offline, this feature is helpful because it reduces the number of times you need to download a file.
Cons of Dropbox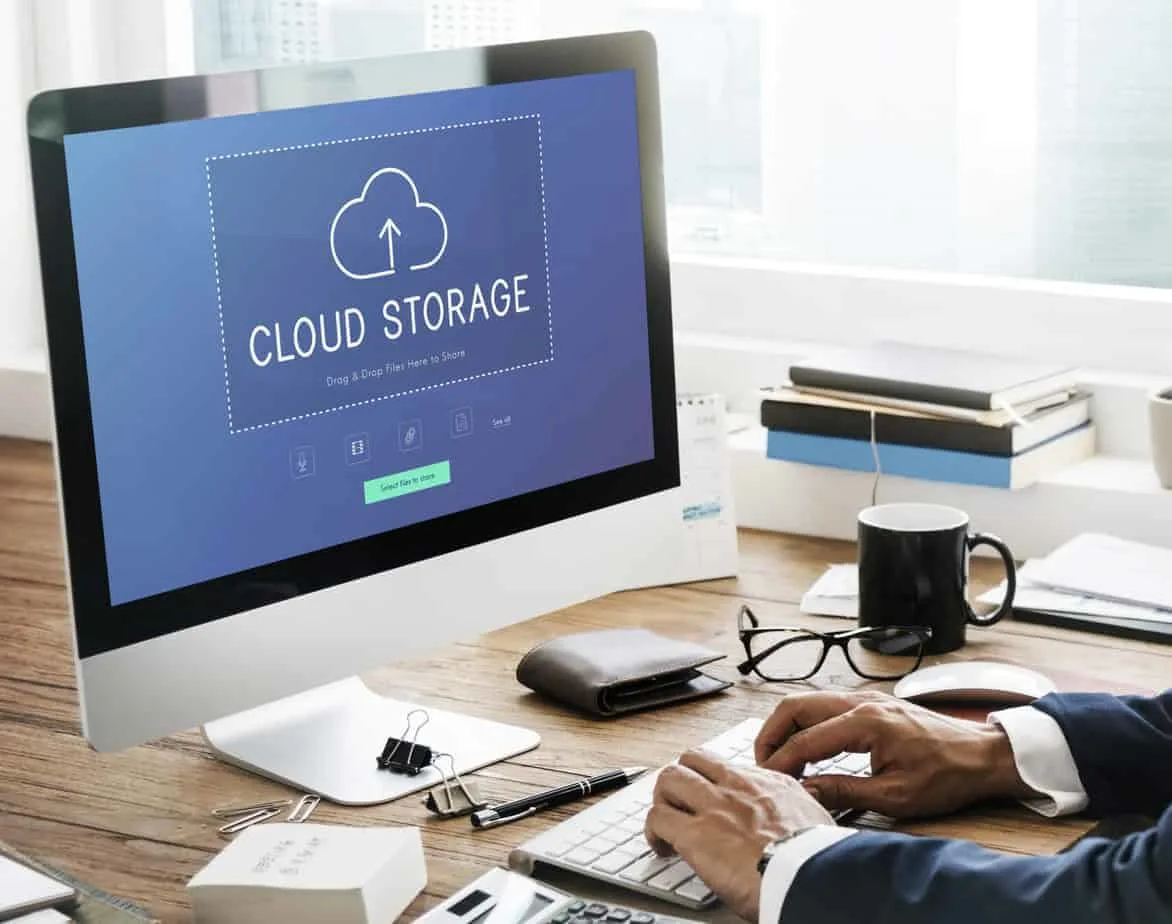 Limited storage for free users:
A Dropbox Basic account is satisfactory. Still, it is very limited in space and only gives you 2GB of free storage, which may not be well suited to your needs.
Dropbox is a user-friendly file-sharing collaborative platform, but this convenience can come with security and privacy concerns for large organizations.
Cost:
Dropbox is not the most cost-effective option for storing and synchronizing files online.
What is SharePoint?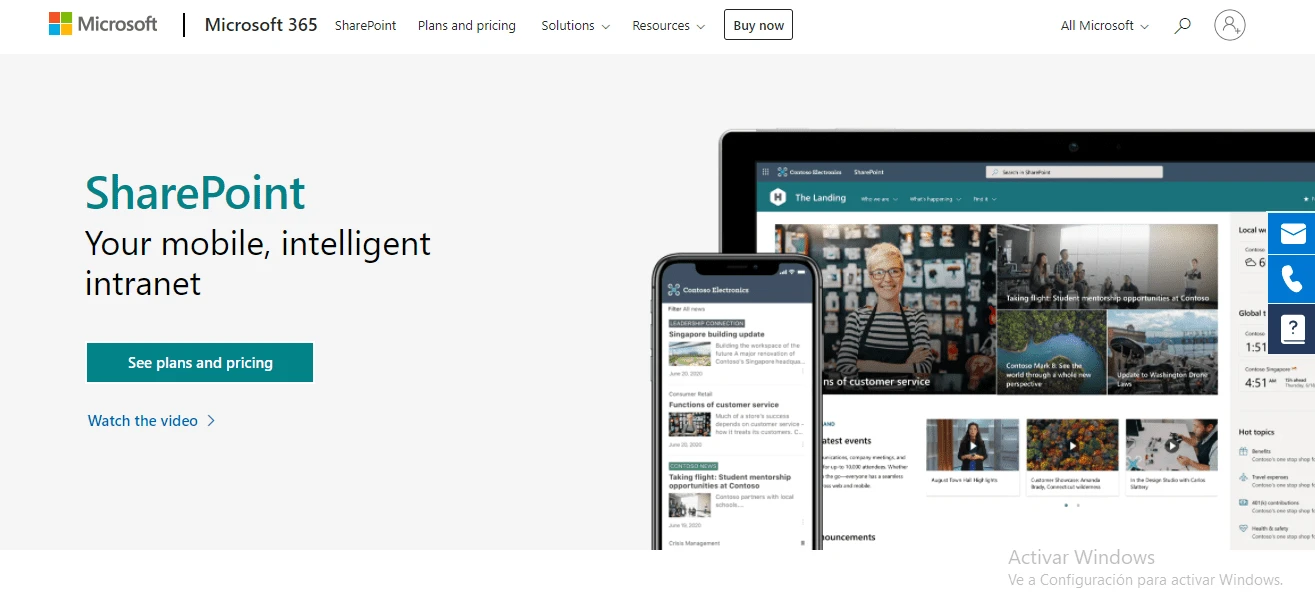 SharePoint is a web-based platform linked to Microsoft. Individuals and enterprises use it as a document management and storage solution. The highly configurable product enables seamless integration with Microsoft Office, making it ideal for companies across industries.
Microsoft SharePoint offers two major pricing plans;
The SharePoint Online Plan
Plan 1 – $5 per user/month

Plan 2 – $10 per user/month
In-house or On-Premise SharePoint Plan
SharePoint Foundation license is free

Standard Client Access License –  $180 per license

Enterprise Client Access License – $190 per license (you purchase once)

SharePoint Server License – $5,000 per virtual machine/server
SharePoint is suitable for a variety of internet, business intelligence, and project management uses. According to Microsoft, SharePoint has gained popularity worldwide with more than 200,000 organizations and 190 million individual users.
Who is SharePoint Best Suited for?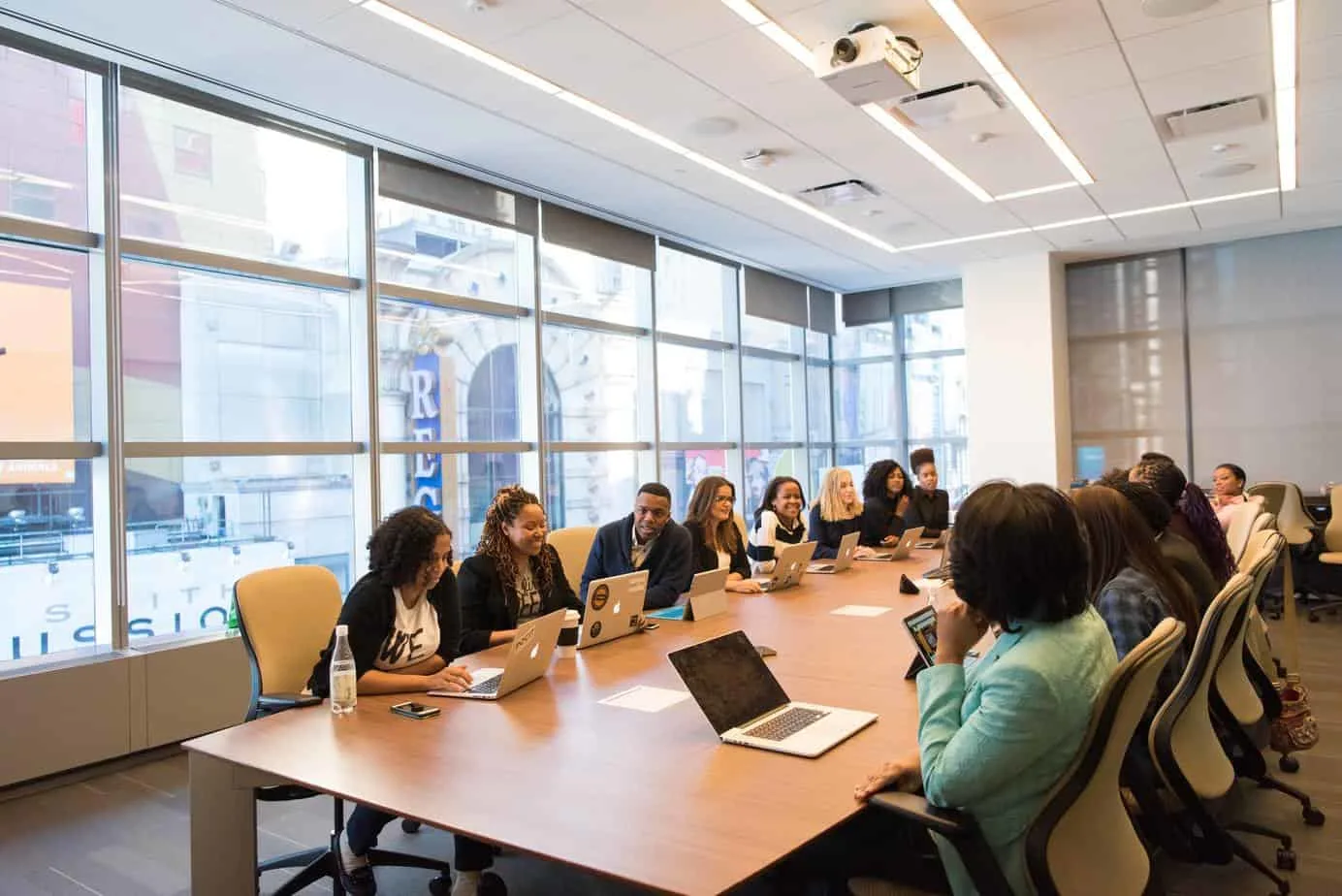 SharePoint is a good option if you have a large business and are looking for a professional-grade file sharing and storage system. Suppose you have tons of documents, media assets, and client data. In that case, you need a more robust solution than Dropbox can provide. 
SharePoint offers several advanced features such as encryption, password protection, and remote wipe. It also provides an on-premise cloud storage facility to keep your company's data safe from theft and loss.
If your team is already using Microsoft tools like MS Office, SharePoint is an excellent choice for your company. Its seamless integration means you and your colleagues will be able to work even more effectively.
Pros of SharePoint
Wide range of features:
SharePoint offers several valuable features, including task management, document management, and security-related controls. These capabilities help organizations have a seamless experience managing the organization's documents, tasks, and security.
Integration with Microsoft Office 365:
As part of the Office 365 suite, SharePoint offers many collaborative business tools. This integration makes it even easier to use every tool available through the suite. It also makes it simple to connect all your business materials with your intranet.
Easily customizable:
SharePoint is highly customizable to meet any business process or requirement. Developers can build anything from simple add-ons to complex solutions for the intranet. It is a one-stop solution that offers flexibility.
Easy to integrate with other systems:
SharePoint is an excellent way to connect different business systems and make them work together. Organizations can easily access information across different systems and existing data sources, such as ERP (Enterprise Resource Planning) and CRM (Customer Relationship Management), making it easy to get the correct data quickly.
Advanced data security:
As a Microsoft product, SharePoint has the latest and most reliable security technologies available. Encryption at the highest level means it is hard for your data to get into the wrong hands.
Cons of SharePoint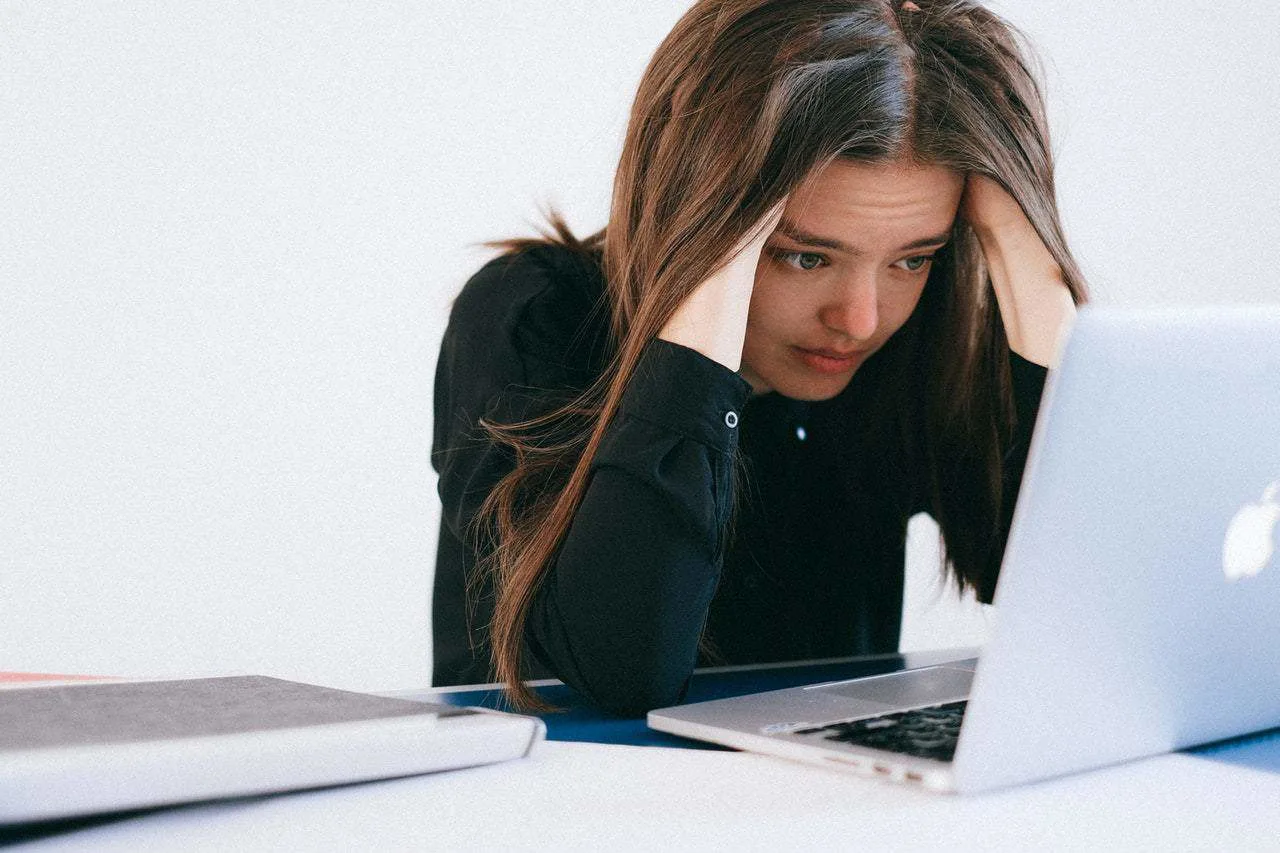 Its numerous features can create a mess:
SharePoint comes with a variety of features, all of which can be overwhelming for businesses to choose from. If you enable all of them on your intranet without prioritizing, you will end up with a mess that will hinder employee productivity.
Costly to implement and customize:
SharePoint customization is necessary to fit the needs of every organization, but it comes at a cost. SharePoint hybrid or on-premise can be expensive because it requires high customization. The cost of deployment, customized software, migration, hardware, and training is significant.
Requires employee training:
You will need to train your employees on using SharePoint, especially if you have a customized version.
Main Features of Dropbox vs. SharePoint – A Tabular Comparison
Feature
Dropbox
SharePoint

Manufacturer

Dropbox

Microsoft

Ease of integration

Needs a third party to integrate with MS Office

Easy to integrate with MS Office since it is their product

Security

Password protection is only available for paid subscriptions

The software is password protected on all plans

Users

Self-employed workers and freelancers

Medium and large organizations and corporates 

Pricing model

Free, monthly payment, one-time payment

Monthly payment

Languages supported

English

English

Free trial

None

None

Platforms supported 

Android app, iPhone app, web-based  

Android app, iPhone app, web-based  

Customer support

Email/Help Desk, FAQs/Forum,

 

24/7 (Live Rep),

Chat, Phone Support

Email/Help Desk,

 

FAQs/Forum,

24/7 (Live Rep),

Chat, Phone Support

Overall cost

Affordable

Expensive to upgrade and maintain
Things to Consider Before Choosing Dropbox or SharePoint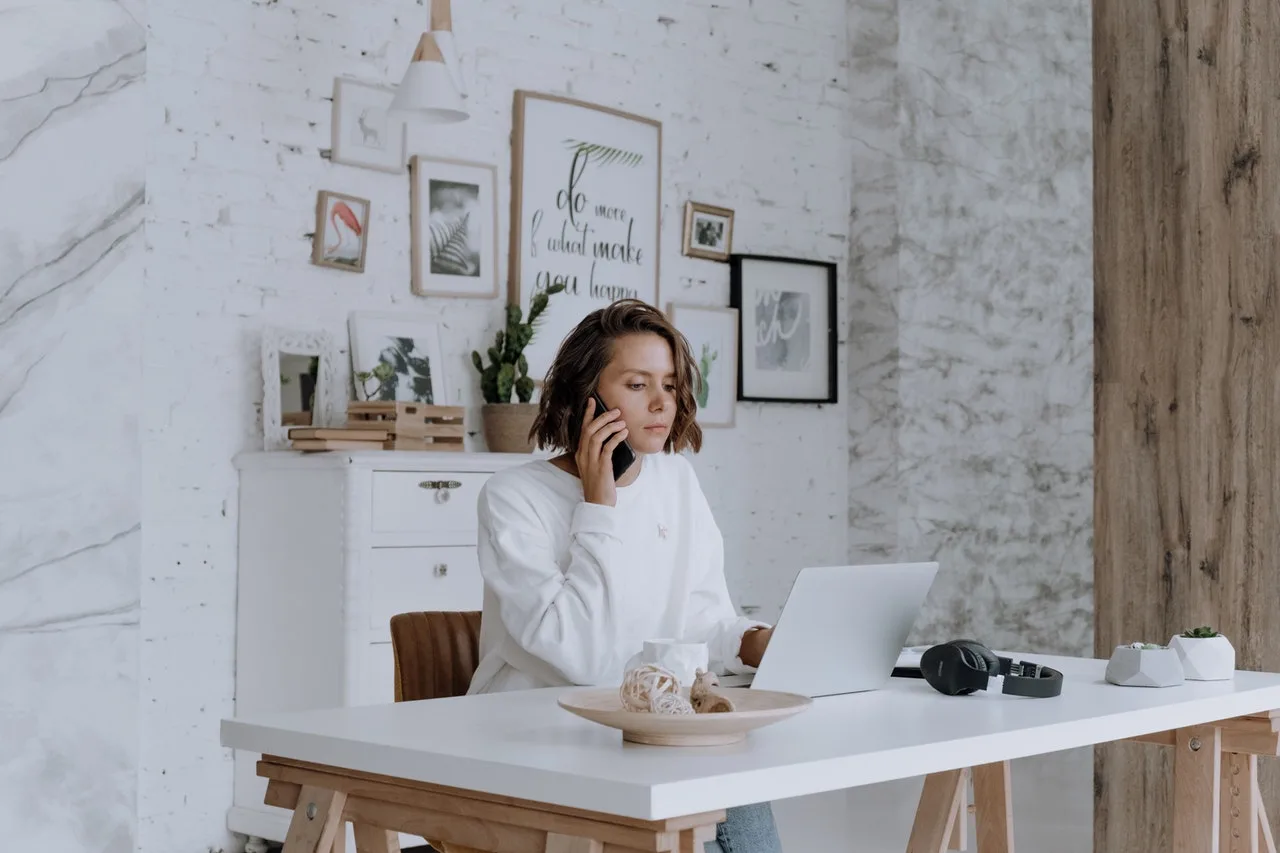 When choosing a cloud storage option, consider which features are suitable for your company's needs. While all cloud platforms offer some level of security and ease of access, they range in usability and pricing. Before you choose a cloud storage platform, consider the following factors.
1. Security
Since you can store information in the cloud and access it from anywhere, you need to make sure that your data is secure. In SharePoint, you can password-protect, encrypt, and control access to files. It also has a complete set of reporting features to effectively manage and track requests for files and documents. Suppose you are using Dropbox and want additional features like monitoring document-access requests. In that case, you'll need to add a third-party service that may compromise security.
2. Integration
When choosing a cloud storage platform, integration with other software or apps is a critical factor. Without integration, it won't be easy to use and work with cloud storage. SharePoint, being a Microsoft product, offers seamless integration with Microsoft products like Office 365. However, if you are using Dropbox, third-party extensions allow you to integrate Dropbox with Microsoft Office.
3. Ease of Use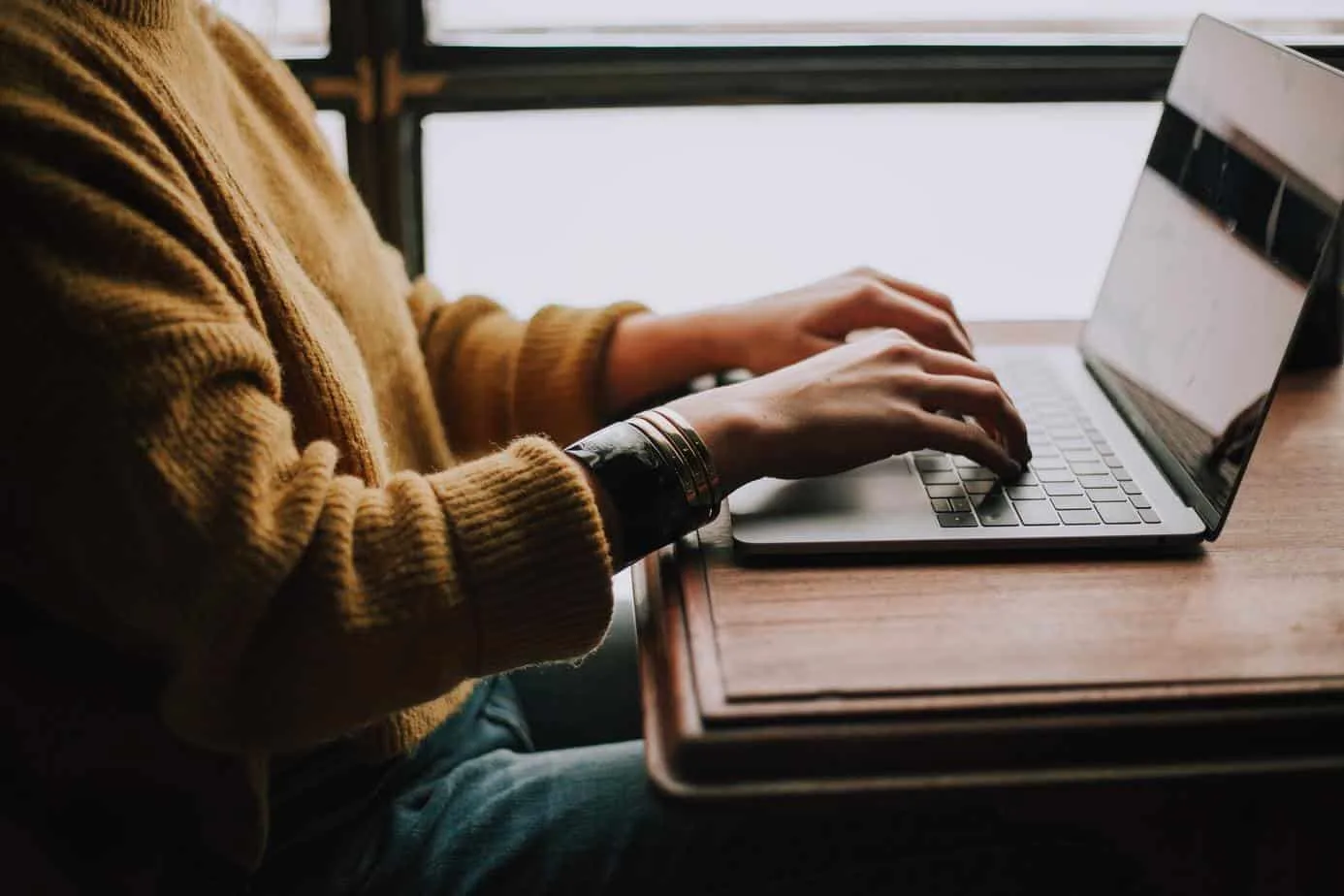 One crucial thing to consider when choosing your file storage platform should be ease of use. You need to make sure the platform is not overly complicated and that you can easily access your files from anywhere, anytime. Getting started with Dropbox is easy. You only need to download the app, sign up, and start sharing files. SharePoint, on the other hand, is complex and requires IT support to set up.
4. Pricing
It's always good to compare the prices of other cloud storage services to see if you are getting a good deal or value for your money. SharePoint offers affordable pricing plans and has an in-house SharePoint solution that is suitable for large organizations. Dropbox pricing plans are a bit costly despite having fewer features than SharePoint.
Frequently Asked Questions about Dropbox and SharePoint.
Question: Can I move files from SharePoint to Dropbox?
Answer: You can move files from SharePoint to Dropbox using the following steps. 
Allow cloudHQ to access your Office 365 domain

Accept Office 365 authorization

Launch the cloudHQ wizard to create migration sync pairs

Click on "Back up or Sync for Multiple Users"

Click on Office365 as your primary user directory

Click on the "Office 365 SharePoint" icon

Click on the "Switch to Migrate" button

Select the Dropbox icon.

Verify the sync pairs.

Click on "Finish" to create sync pairs and start the migration.
Question: Which cloud storage platform is better between Dropbox and SharePoint?
Answer: Dropbox offers effortless file sharing and collaboration services. Still, SharePoint is more than just a way to store and share files. It has a flexible structure that you can change to suit the needs of any business size.
Question: Can I use SharePoint for personal use?
Answer: The personal site in Microsoft SharePoint is a fantastic resource for small business owners. It allows you to use your online office space as your virtual assistant, store vital documents and make contacts and links available online. That way, you can keep everything organized and up-to-date. Your site also lets you set up and plan your workflow across the year and set reminders on your calendar.
Question: Can I trust Dropbox with the safety of my files?
Answer: Cloud storage service Dropbox has had incidences of hacking in the past. However, it is still an excellent solution for businesses to use. Thanks to its 256-bit AES encryption, it is secure, but you can take additional security steps to protect your files. Consider using file-level encryption, enabling two-factor authentication, and be wary of public folder sharing.
Bottomline
Dropbox and SharePoint are incredible products that cater to the needs of their respective users. Microsoft SharePoint is a flexible and scalable product with a highly customizable structure that caters to businesses of various sizes. Dropbox, on the other hand, offers simple file sharing and collaboration services with ease of use.
However, one major drawback of Dropbox is its security. The platform has a history of being hacked, which is a concern to its users. After comparing the two platforms, SharePoint comes out on top with its security, scalability, and ability to facilitate collaboration between teams in organizations and other business units.
Continue reading related guides and comparisons: