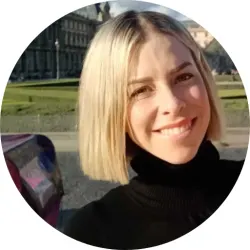 Latest posts by Jodie Chiffey
(see all)
If you've ever had to deal with hard drive failure or corruption of your files just when you are about to start your board meeting presentation, then you'd understand why using Carbonite vs Dropbox to backup your files away from your computer is ideal.
From experience, it's a terrible idea to house all your data within your computer. It predisposes them to the effects of computer crush, slows down your machines, and limits your productivity.
I wouldn't want to risk these two scenarios, so I compared Carbonite and Dropbox to see if they live up to their promises, and the results were interesting!
Main Differences between Carbonite vs Dropbox
The main differences between Carbonite and Dropbox are:
Carbonite is more of an off-site backup solution with data security at its core functionality, whereas Dropbox offers sync and storage solutions for your files making them available on-demand across different devices
Carbonite provides granular backup with Hyper-V and lives applications support for remote file access, allowing business plan customers to back up data from unlimited SAN, NAS, and EHD servers. This is a feature missing in Dropbox.
Carbonite has unlimited disk space, whereas Dropbox has a capacity of 2000GB.
Carbonite has customer support including e-mail, toll-free phone numbers, help desk, and 0WHTop support response, whereas Dropbox has gone a step further by including live chats besides their support arsenal.
Carbonite only accepts Credit, Debit, and prepaid cards, whereas Dropbox customers can easily complete their purchase transactions by using PayPal, Credit, Debit, or Prepaid cards
Carbonite is available for various platforms including windows, blackberry, Android, iOS, and OSX whereas Dropbox uses the same platforms as windows phones. Also, Carbonite has upped their game by enabling versioning, whereas Dropbox has countered this by being available offline, for uninterrupted data synchrony.
Carbonite has a sync and share center which encourages collaboration between teams while backing up any additional files created during the process.
The Carbonite file restoration feature allows you to retrieve any deleted files. It also allows you to restore such data through a backup drive, web app, and PC Client.
Carbonite has a file versioning feature with a version recovery period of up to 30 days. This allows you to track all the changes made to a document, whereas Dropbox syncs all your data as soon as you create them, making it difficult to compare any updates you make to a file.
Carbonite doesn't back up all file types and its settings need tweaking to file additional file types, whereas as long as you place files in one folder, Dropbox will upload them all indiscriminately.
Carbonite struggles with backing up speed and is more suited to clients who can afford the luxury of time, whereas Dropbox has leveraged the need for speed in syncing documents across different platforms for their "on the go" customers
Dropbox has 39 features that support different aspects of the system including, Activity Tracking, Application Integration, Approval Process Control, whereas Carbonite lacks all these features except Automatic backup to its name
Carbonite has only 2 integrations including LinkedIn, whereas Dropbox has a total of 833 integration with other apps, like Gmail, Jira, Salesforce, etc. 
Exploring Carbonite and Dropbox features
Files Back-up Speed 
Carbonite is an easy online backup solution with admirable security features but speed is its major undoing. The backup speed is so terrible it can be a possible deal breaker if you need fast access to your stored data.
Dropbox speed is exceptionally high but look out for network congestion and bandwidth which can greatly impact how fast your files are shared and synced.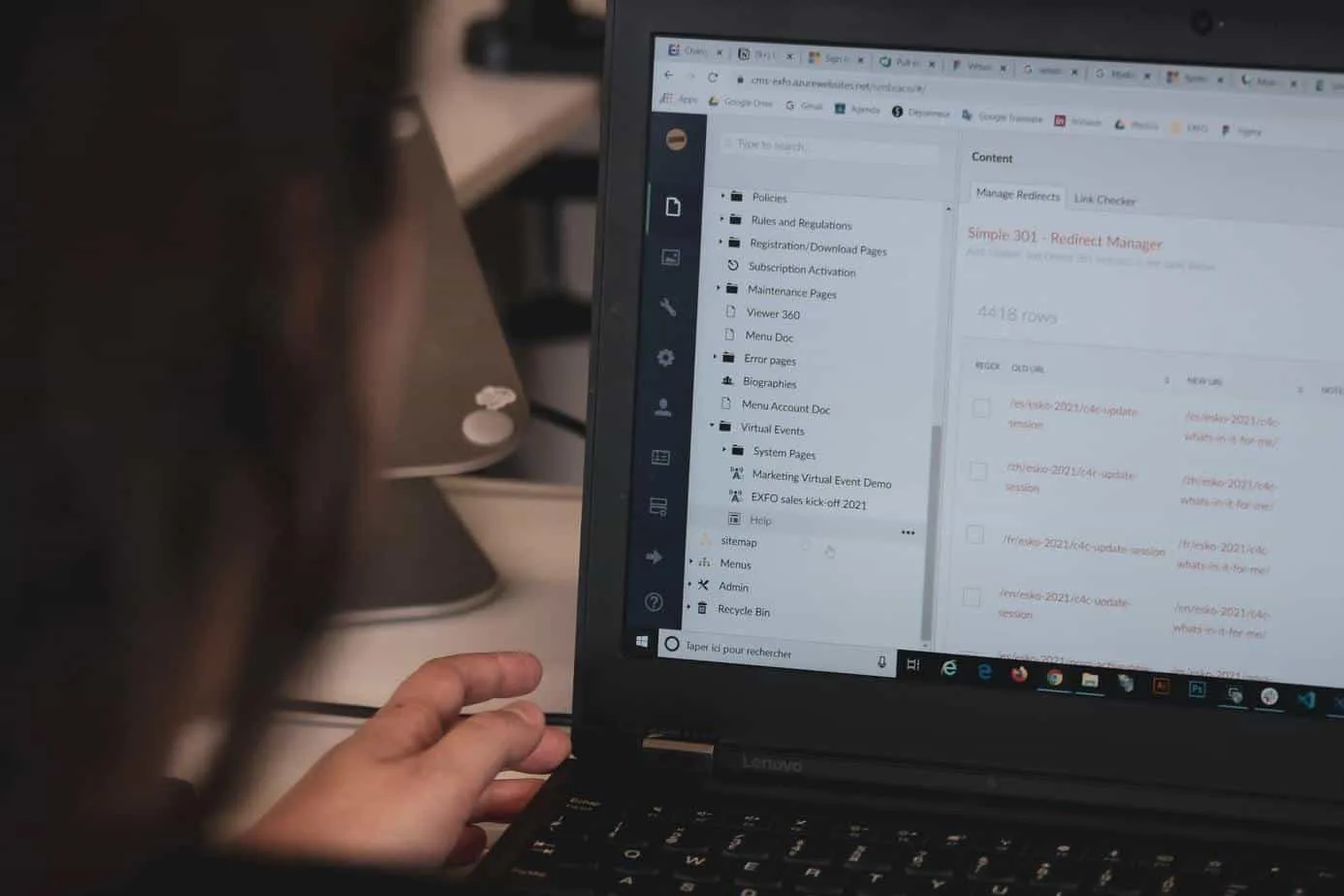 Specs
Carbonite has 128-bit military-grade encryption and supports all versions of windows and MacOS. It is also available for Desktop programs and Web-App with the core function of data backup and storage.
Dropbox focuses on supporting such platforms like Mobile apps for Android, iOS, and BlackBerry though it's more efficient in file syncing, storage, and sharing.
Features
Dropbox offers continuous file organization, sync, and backup, whereas Carbonite concentrates on automatic continuous data versioning and backup. Trust Carbonites' hard drive recovery and wizard restoration services, features that are loudly silent on Dropbox!
Carbonite has both mobile and web access with the limitation that these features are only active when your internet is on. Dropbox had a significant change by letting their file-syncing services be even offline.
Security
Carbonite leads in the security aspects with 28-bit military-grade encryption and the use of RAID 6 redundant storage, whereas Dropbox has 256-bit AES encryption, allows for Two-step user verification but largely lacks in encryption key customization.
Carbonite vs Dropbox- Customer Support
Interestingly, both Dropbox and Carbonite are customer-centric companies. With the ability to cater to varied customers ranging from freelancers, small, medium, and large businesses, the two companies have thought through their customer support strategy.
From the knowledge-based community forums, phones, and email support available, customers enjoy additional walk-throughs via video tutorials. This makes it easy for the customers to navigate these systems and review their journey at their own pace.
Dropbox has reached her vast clients by including French, English, Danish, and 12 additional languages whereas Carbonite only offers 2 languages, i.e. English and simplified Chinese.

Comparing Carbonite vs Dropbox – Pricing
Dropbox offers 5 packages that allow for both a monthly and an annual payment plan. The starting price for a monthly subscription is $11.99 for a personal package for an individual. The annual subscription for the same package is $9.99. To get value for your money, however, I'd choose to pay yearly.
If you are unsure if this is a suitable plan for you, why not give it a test drive by using their 2GB free storage or take advantage of the free trial? What is clear however is the fact that the price increases with the increase in storage space.
Carbonite offers 3 packages with the basic home plan at $59.99 annually. Plus home office plan and prime plan which are available only to Windows users, go at $99.99 and $149.99 per year respectively.
Despite its high price tag, Carbonite clients subscribed to the business plan enjoy unlimited computer coverage, whereas Dropbox clients can open and maintain a free account, a feature unavailable to Carbonite clients.
Carbonite vs Dropbox- Ease of use
Carbonite has ensured that its simple user interface is straightforward to set up for the average person. The setup is intuitive, allowing those with a little tech background to easily set up and operate. The low learning curve is a selling point, as it does not indiscriminate its end users.
The initial setup of Dropbox is fairly simple. It only becomes a little overwhelming when you need to integrate many apps and other third-party applications. To mitigate this, however, they have put in place a reliable customer support team easily accessible both online and via phone.
How do Carbonite and Dropbox rank on market share reports?
Carbonite has carved a niche for itself as a real competitor in the system administration on the market with about 1,156 client bases. Despite competing with 115 other companies, Carbonite accounts for 0.22% of the total market share!
With its customer base ranging from IBM, Opentext Corporation, Metastorm among others, Carbonite has secured 69.79% of USA customers while UK and Canada account for .3.09% and 2.66% respectively.
Carbonite has become a go-to tool for industries such as Technology with 61 accounts, Software with 55 accounts, and Internet with 20 accounts. Other notable industries include Document Management, System Administration, and Backup industries.
Dropbox has amassed about 57,661 customer base with a market share of 4.36% in the file-sharing category. Amongst 123 competitors include Slack, Microsoft Office, and G-suite are the top competition.
Dropbox has experienced significant growth because of collaboration with other third-party applications like zoom and slack. The remote work shift and the need to share files among various companies remotely have exponentially increased the demand for Dropbox.
It now boasts of 871 software accounts, 631 Information, and Technology 561accounts with document management and file sharing industries jostling for the remaining accounts.
Dropbox usage is almost worldwide with the lion's share grabbed by the United States with 42.80%, the UK with 6.79%, and Australia with 3.31%.
Pros and Cons
Carbonite
Pros
Allows users in the US to access their data in a hard drive, an assurance that the data is secure both in the cloud with a physical hard drive copy.
Straightforward setup
Has unlimited cloud storage
Cons
Requires manual uploading of files beyond 4GB
There is still a lingering fear that it might lose data as it had happened before!
Not all devices are provided with personal encrypted keys except windows
Dropbox
Pros
By covering many platforms, i.e. windows phones, Linux, they have increased their client base with varied operating systems.
Files can be shared via a link even with individuals without Dropbox accounts, making it an appealing choice.
Has many features and integration options, making it appealing to many industries.
You can control the files you approve to be viewed and those you want to keep private.
One of the most robust tools for collaboration amongst remote workers.
Offers a free starting space of 2GB, which can be handy for personal projects.
Cons
Has limited data space of about 2000GB.
Lacks end-to-end encryption, exposing data to possible pilferage and ransomware attack.
Internet disconnection while uploading a file will end the upload
There is an increased overhead cost for large companies because of its storage limitations
Require regular mobile phone update to function optimally
Allows third-parties access client data for commercial gain
Has no selective upload of files, therefore likely to put a strain on the capacity
Are there any alternatives?
Google Drive
A similar product that could work wonderfully well if you are not sure about Dropbox is Google Drive. As long as you have Gmail products from Google, you automatically enjoy a standard 15GB shared across all mail content, including attachments and emails.
You can easily share and access your google drive content across many devices and enjoy synchronized data as soon as you type it. Everyone with access to the data also gets the updated file in actual time.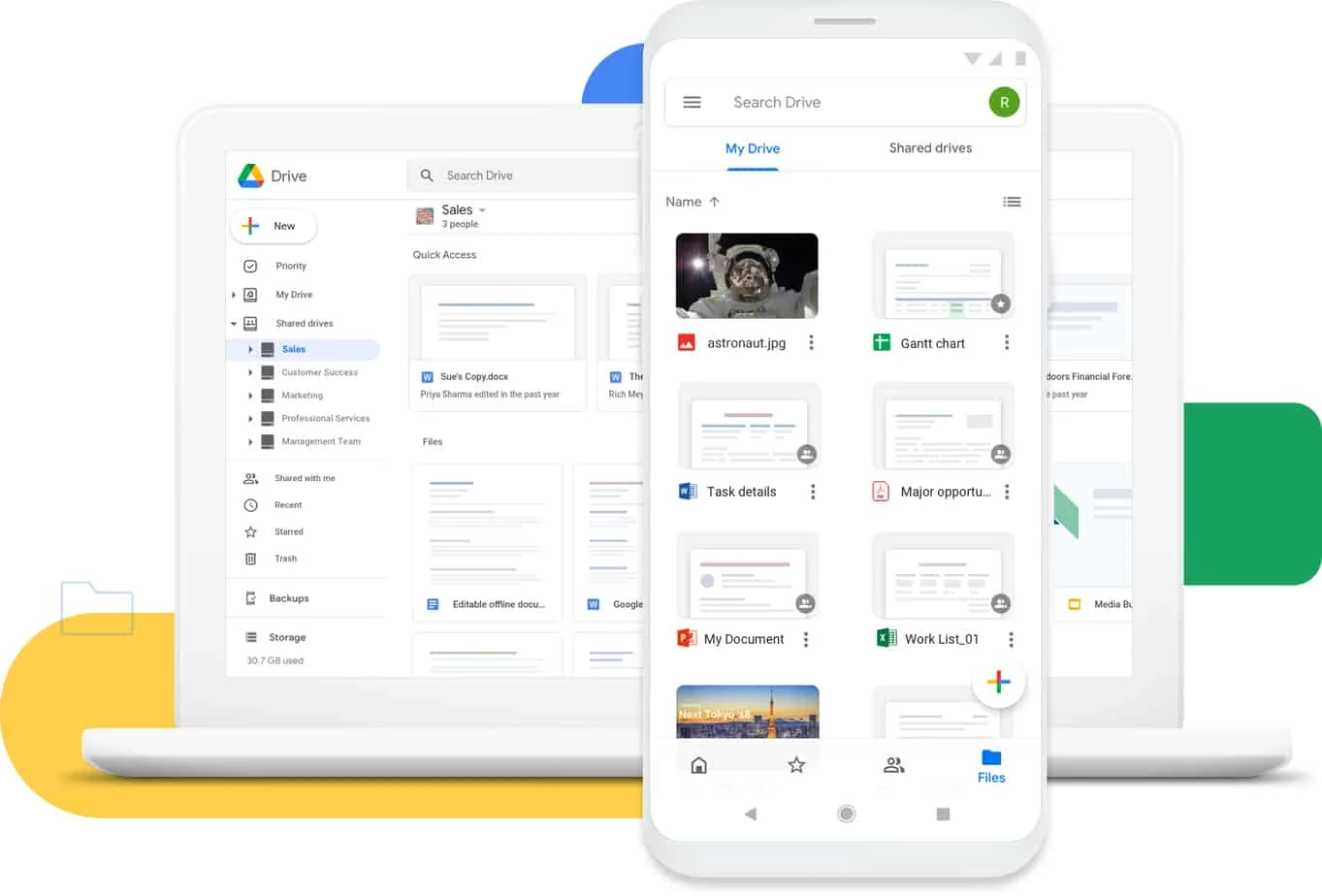 Easily add additional space by purchasing Google One, which allows you more disk space $2 per month for 1000GB. Choosing Google Drive gives you an edge in terms of speed as it delivers a fast cloud server and an added security through their two-factor authentication.
With a market share of 34.41%, Google drive has penetrated deep into the education, retail, business services, organization, and manufacturing industries.
CrashPlan
Think of an alternative to Carbonite with an affordable price tag of just $10 per month. I like that despite providing continuous data protection and backup; it does not slow down your computer.
Crashplan assures its customers of dedicated customer support, free file restoration, no installation fee, and easy server protection. Of course, before you commit, Crashplan allows you to test their system with a 30 days trial period.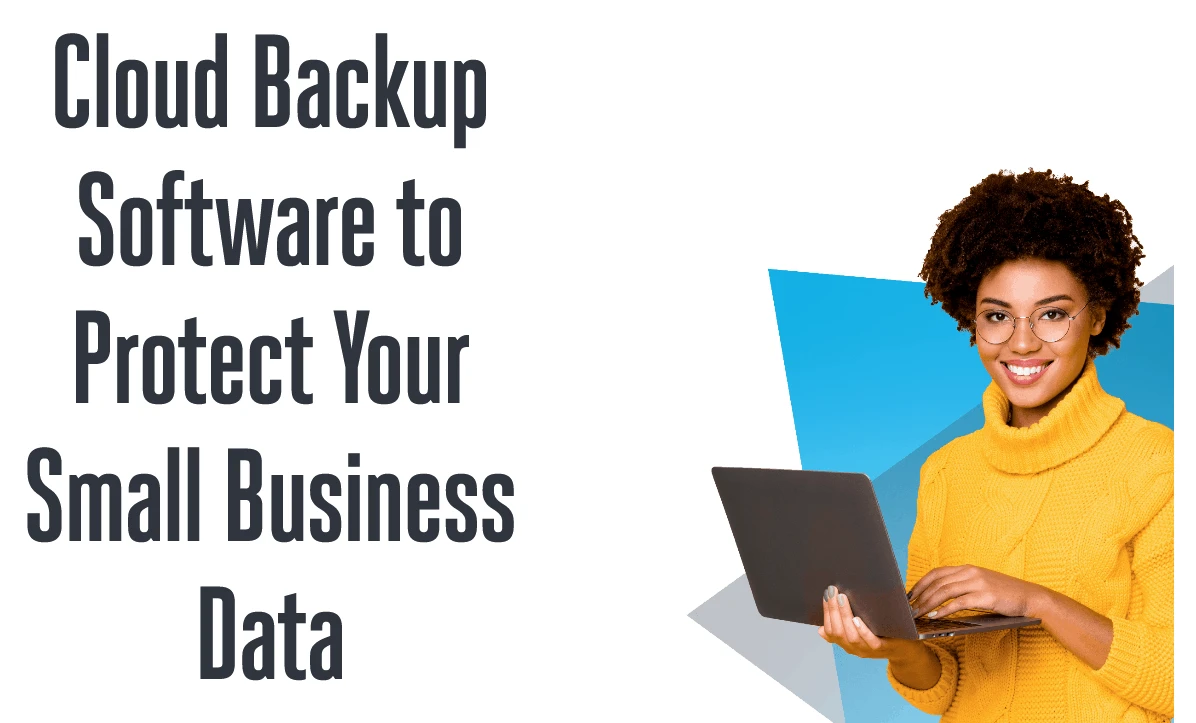 Crashplan prides itself in offering cloud data protection right from your computer so your data is safe both within the computer and at the backup level. For a backup solution that covers you against ransomware, this is game-changing.
Crashplan currently has an 11.18% market share in the server backup category with information technology, consulting, and software industries as its top clients.
Frequently Asked Questions about Carbonite and Dropbox
Question: What is the distribution based on company size for Carbonite and Dropbox?
Answer: File sharing customers' category for Dropbox range from 1-10 employees with 15626, 11-50 employees with 7056 companies, 51-200 employees with 1973 companies
Carbonite customers range from 1-10 with 411 companies 11-50 employees with 163 companies and 51-200 employees with 38 companies. This accounts for backup category clients.
Question: Which one is best suited for my computer carbonite or Dropbox?
Answer: This will entirely depend on the type of computer operating system you're using. If you have Windows, Blackberry, Android, iOS, and OSX, you can easily set up Carbonite. Dropbox is as simple as having Windows and a mobile phone.
Question: Can I use Carbonite or Dropbox to create space on my hard drive?
Answer: Carbonite will be the first to go. It is a cloud backup solution and not an online storage solution. Remember that if you delete any file from your computer, Carbonite will give you up to 30 days to restore the deleted file, after that, the backed up file will be deleted as well.
Dropbox however will allow you to undertake selective sync and keep all important files safely on the cloud and discard other files that are taking up space on your computer.
Conclusion – Which One Offers Better File Backup and Storage
Carbonite and Dropbox are essential tools with different end goals. They may work perfectly together, butCarbonite's major focus is to back up your data in the cloud to keep them safe from loss in case of a computer crash or other kinds of disasters.
Dropbox, however, focuses on file sharing and syncing between different devices, availing them on demand and keeping a continuous update.
In acknowledging the similarities in providing offsite storage, sharing files accessible from different points, the two may not effectively execute the functionality of the other.
Carbonite as a backup application will upload and back up all your files separately from each computer but does not offer syncing services. Any update you do to your document will be stored differently through file versioning.
Dropbox has become such an important aspect of business entities and even personal life as it helps you stay organized and avail your data on the go. You can manipulate Dropbox to offer a backup for your files by moving the entire library and App date into the Dropbox folder.
Eventually, you must evaluate your end goals before deciding on either Dropbox or Carbonite.
We're always looking forward to reading your comments. Drop them and let us know if this article was helpful!