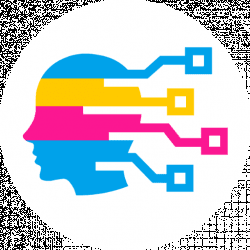 Latest posts by Digital Guyde Team
(see all)
There seems to be one antivirus application for every grain of sand in the world. They're so numerous that it's difficult knowing which provider is the best, let alone knowing all of the providers that exist. And that's a shame because you could be missing out on fantastic services and better value.  
Today we're going to be taking a look at Max Secure Total Security to see if it offers good value. In turn, you'll be able to make an informed decision before purchasing antivirus protection, as opposed to blindly trusting an untested service.
We're going to dissect this service's pricing model, system requirements, security features, and optimization features. But before we begin I would like to offer a warning. 
If you're not already using antivirus software, the first thing you should do after reading this article is getting some kind of protection. I don't care if it's a free trial; everyone in this day and age needs antivirus protection – even if you're on a Mac or Linux system.  
Pricing
I can't say that I was overly impressed with  Max Secure's pricing model. The pricing model is as follows: 
As you can see, the pricing model is pretty flat and static. Notice that you're buying a license as opposed to a subscription, so once you buy the software, it's yours for good. And to be fair, they do offer a 30-day money back guarantee, but I do take issue with one thing. 
Why aren't there any bundles or savings discounts? Just about every other service available offers some kind of discount when you purchase more than one license. Furthermore, I think that $50 (For the latest price check here) bucks per license is a bit on the high side, though the software does admittedly have a large quantity of advanced and useful features.  
Still, I did want to take moment to offer a suggestion. If you're price sensitive and don't want to spend $50 on security software, then I would recommend checking out AVG's free antivirus software.
It's rather comparable to Max Secure Total Security (though the features aren't exactly the same). If the price tag of Max Secure Total Security scares you, then please go download free antivirus software – I beg you! 
System Requirements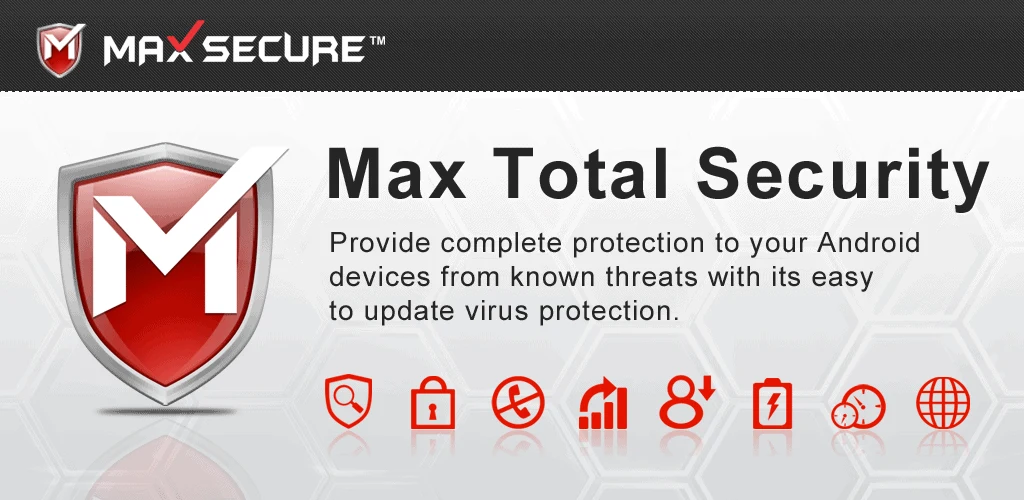 The system requirements for Max Secure Total Security are relatively low by today's standards, though you should be aware that it only works on Windows and Mac systems. Nevertheless, it supports a wide range of Windows versions including Windows server.
The following are the operating system platforms that are supported: 
Windows 7, 8, and 10

 

Windows XP and Vista

 

Windows Server 2012, 2008 R2, 2003, 2000 (32 and 64-bit)

 

OS X Lion and later versions

 
In addition, you only need to have 500MB of free RAM. That's pretty easily accomplished since most modern PCs have at least 4GB (if not more) RAM memory. Plus, the application only takes up 1GB of hard disk space.
That may sound like a lot, but since a lot of computers come with terabyte hard drives, that's only 1/1000th of total hard drive capacity. So all in all, Max Secure Total Security doesn't need that many resources to run.  
Security Features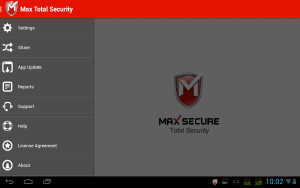 Now it's time to look at the heart and soul of any antivirus solution: the features! I was pretty impressed with the features in this security package, and think it goes above and beyond the majority of other standard security suites. First of all, it comes with the core functionality of being an antivirus, antispyware, and antimalware application. 
The antivirus functionality can scan web addresses, web pages, email, registry files, user files, and system files to identify, block, and remove threats. Please note that the word "antivirus" is used as an umbrella term to describe a wide range of threats including viruses, malware, spyware, Trojans, rootkits, keyloggers, bots, worms, and more.  
It does also have a smart scanning feature, which is similar to other competitors' "quick scan" mode. The idea is to only scan active files and processes to have the least impact on system performance as possible. Furthermore, it includes a firewall. Personally, I'm still a huge fan of Comodo's firewall, but you may find you like Max Secure's firewall better than Window's. 
But one feature I thought was rather uncommon was a USB security manager. It helps prevent threats from entering your computer via hitchhiking on files contained on USB thumb drives (or other removable storage media) by scanning newly mounted volumes.
And if you've got children, Max Secure includes a robust set of parental controls to help monitor what domains are accessible. This gives parents the ability to set up rules that block individual or groups of web pages to protect their kiddos' innocence.  
Additionally, there's a safe browsing feature that helps prevent you from visiting a known malicious site. In turn, the list of bad URL's can detect phishing attempts, and it can even prevent malicious scripts and code from executing in your browser.
Lastly, as far as the security features are concerned, there's a privacy guard to help protect you against identity theft. It helps wipe online and offline activities and data clean to make sure that information isn't used against you. 
In summary, the following detail Max Secure Total Security's security features: 
Core functionality scans computer to identify and remove a variety of malware types

 

Smart Scan feature improves scanning speed and limits usage of system resources

 

Includes a proprietary two-way firewall

 

USB security

 

Power to blacklist/whitelist websites with parental controls

 

Phishing prevention mechanisms

 

Privacy protection 

 
Cleaning and Optimization Features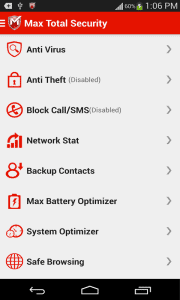 True to its name, Max Secure does offer total security, but it doesn't only offer security tools. I was delighted to see that it comes with general house-maintenance and optimization tools. Even among premium security packages, optimization and cleaning tools aren't necessarily standard. And Max Secure Total Security has 3 main features that will help boost system performance. 
First of all, it comes with a registry cleaner. I thought it was convenient and generous of Max Security to include this little goodie with the security software.
Not only will it help clean out old entries in the registry, but it will also repair entries and even defragment the registry for improved performance. Additionally, it has tools to help back up your registry, so you can easily recover if a virus or system errors burn your Windows registry to ashes. 
Furthermore, there is an Internet optimizer that helps block unnecessary processes and ads that would otherwise eat up bandwidth. This feature helps make more efficient use of bandwidth, which in turn can help pages load faster. However, if you have a fast Internet connection and a browser that isn't weighted down with plugins and cached data, you may not notice much of a difference. 
And finally, it actually comes with a RAM optimization tool. It really seems out of place here, because RAM optimization isn't typically found with antivirus products. But nevertheless, I see value in making more efficient use of RAM, so it's a welcome addition to an already well-rounded set of features. 
In summary, the following are the optimization and maintenance tools included in Max Secure Total Security: 
Registry cleaner, repairer, optimizer, defragmenter, and backup

 

Internet and browser optimizer

 

RAM optimization

 
Final Thoughts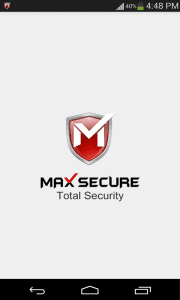 I have mixed feelings about this service. First off, let me tell you what I liked. I was really impressed with the features and don't think anything was missing. Not only did Max Secure cover all the usual bases with regards to security features, they also surpassed expectations with optimization and registry cleaning features – so no foul there.  
But here's the rub – I'm not sure I would recommend this to anyone looking to secure more than one computer, and here's why: there are no savings discounts and the cost is about the same as competitors' mid-market antivirus solutions. I really didn't like the pricing model, which is a shame.  
The only way that this overcomes the competitions' price is in the long run. For instance, you can get premium antivirus security from BitDefender for about $32.99 (For the latest price check here) per year. That's cheaper than Max Secure Total Security, but at the two-year mark, Max Secure becomes the cheaper alternative.  
So in my personal opinion, I think you can get better value with another provider. If you're looking for a cheaper alternative to remove viruses from a Windows machine, I'd recommend MalwareBytes, BitDefender, or AVG (free). I think Max Secure is a great service, but the pricing wasn't attractive to me.