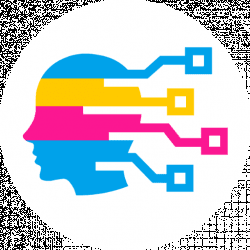 Latest posts by Digital Guyde Team
(see all)
Though only a few antivirus software solutions dominate the industry and are seen as 'the best,' there are actually a lot of quality services. But for every decent service that exists, there seems to be at least twice as many crummy competitors. The last thing any of us wants is to be the victim of malware – especially if we purchase antivirus software as a form of digital protection.
If you're not already using antimalware software, you're leaving yourself vulnerable to an attack that could compromise your computer or mobile device. As a result, hackers and thieves could steal your personal data, such as online browsing habits, usernames and passwords, and even payment card data.
Everyone knows they need to use antivirus and antimalware software, but how on earth are you supposed to know which provider is the best?
We run antimalware services through their paces so you don't get stuck with a lemon, and today we're going to be taking a closer look at Zemana AntiMalware. They claim they have the ability to "clean your computer in minutes, no matter how badly infected!" But are they an antimalware hero or an antimalware zero? We aim to answer that question, starting with their pricing.
Pricing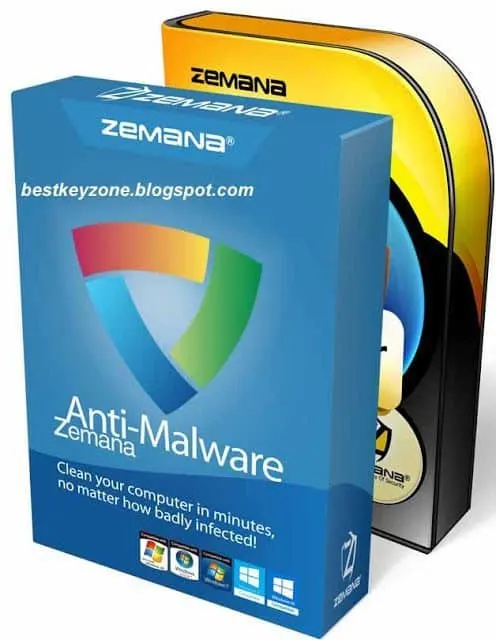 Zemana is surprisingly inexpensive, and I couldn't believe how much cheaper they are than other providers. In fact, you can get their service for as little as $1.08 USD per month, which is so cheap it's almost unheard of. Other providers typically cost in the range of $5-$10 USD per month, though some cost even more, so I was pleased to see that Zemana offered such favorable pricing.
The following outlines their pricing model:
Their payment terms aren't very granular, but hey – at least you get favorable pricing. I was a little disappointed to see that they lacked a 1-month, 3-month, and 6-month subscription option, though.
Also, it should be noted that these prices only have a single device license, so you would have to purchase another subscription to protect additional devices. They do have 3 and 5 device licenses, which will discount their rates even further.
Furthermore, it's worth knowing that they have a free trial. That will give you enough time to test out their service and decide whether or not you want to commit to a long-term subscription. In addition, if you do decide to purchase a subscription and are unhappy with their service, they'll refund your money within the 14-day money back guarantee window.
At any rate, I think that's more than enough time to make a decision. In summary, for the pricing aspect of their service, they are incredibly inexpensive, there is a free trial, and Zemana generously offers a 14-day money back guarantee. So far, so good – but how do their features compare with the competition?
Features
I was a little disappointed with Zemana's features. Don't misunderstand me – I think they're a decent service. And given their low cost, I think they provide a lot of value. But as we'll shortly discuss, it was missing several features that the antimalware heavy-hitters almost always include. But let's start with the positives.
First off, as you would expect, the core feature of the service is its ability to identify, target, block, and remove unwanted malicious malware applications. It will help thwart and remove malware such as viruses, rootkits, keyloggers, ransomware, Trojans, and malicious background processes so your data isn't at risk.
Furthermore, it does have a real-time protection feature, which is pretty standard with regards to other antimalware providers. Its real-time protection feature can examine and stop background processes as they load and run, preventing them from infecting your computer. In addition, it has a feature that identifies malware in the form of browser plugins, so your web browser doesn't become compromised.
And…those are really all of the main features. As you can see, it lacks advanced protection mechanisms, goodies, freebies, and other tools that will help protect your computer and data. The following table outlines the differences between the free and paid versions:
| | |
| --- | --- |
| Free Version | Paid Version |
| Malware identification and removal | Malware identification and removal |
| Browser cleanup feature | Browser cleanup feature |
| Blocks rootkits, bootkits, and ransomware | Blocks rootkits, bootkits, and ransomware |
| No regular updates | Regular updates |
| No real-time protection | Real-time protection |
| No zero-day updates | Zero-day malware signature and identification updates |
| No 24/7 support | 24/7 support |
What Zemana Lacks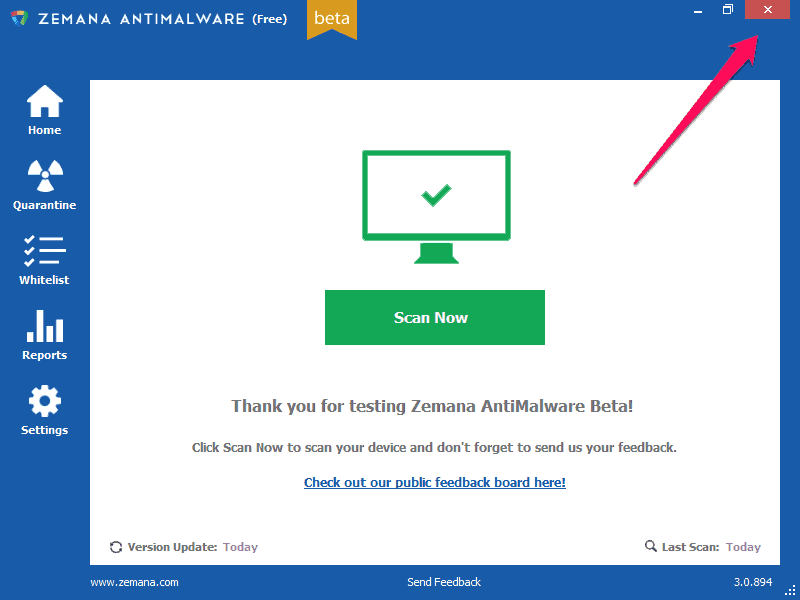 You might be thinking that, after seeing the above list, that Zemana has all their bases covered in terms of features. And to be fair, I think they offer almost every feature (with the paid version, at least) that you would need to be safe from malware. But there are a lot of handy features that their competitors offer that would be nice to have.
For instance, many antimalware developers have created social media features designed to prevent you from clicking on an untrustworthy link on Twitter or Facebook. In addition, Zemana was lacking an antiphishing feature, which typically operates on a blacklist of domains that are known to be malicious. Also, it would have been nice for them to include a payment processing feature to help protect your data when you are making online transactions.
You'll find all of these features in the leading antimalware applications, such as BitDefender. It's also very common for antimalware providers to package in extra 'goodies' designed to increase your security. One such feature is a password database, which is sometimes called a password manager. The idea is to record all your usernames and passwords in a local database which is encrypted with a master password.
Some of the competition even includes a file shredder, which permanently deletes a file by writing random patterns of 1's and 0's over the hard disk sector where the file was physically stored. That way people can't use reverse engineering tools to read files that were 'deleted' from your hard drive. But unfortunately, Zemana doesn't include these tools.
You could argue that they aren't a necessity, I suppose. For instance, if you're a Windows user, you could easily download a free password manager such as KeePass. And you can find free tools like file shredders as well. I just think it's nice having them all packaged together so I don't have to do extra work to gather security tools.
However, some of the missing features are becoming more and more of a necessity. Zemana does a good job of protecting your PC and eradicating malicious software. But it could do with a few extra features to help prevent an attack from occurring in the first place. I am, of course, referring to the features like social media protection, antiphishing, and so on.
Last but not least, consider other providers will often package multiuser licenses together. That way you can protect multiple devices with a single subscription.
Final Thoughts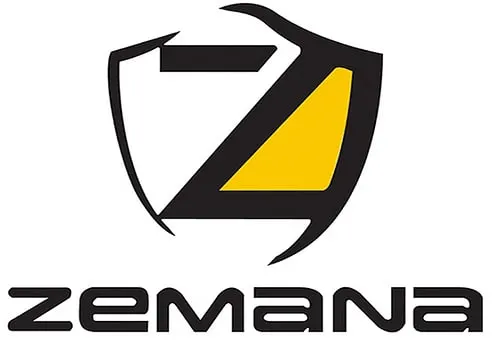 So, what's the verdict, you ask? Well, I think Zemana (Zemana Store) is a perfectly reasonable antimalware alternative. I think it's really best for people who are mainly concerned with the price of the subscription.
And I really do think they have a decent service, though it's features can't hope to come close to keeping up with other industry leaders like BitDefender, Avira, or Kaspersky.
Really, their main selling point is that they're so ludicrously inexpensive. If you want to secure multiple computers for next to nothing, then they're likely your best option. I do also think that, even though their features are a little on the sparse side, they do include more features than the free versions of most competitor's software with the paid version.
I can honestly say I'd recommend them because their low price mixed with moderate features means they provide good value. If you're still not sure, take advantage of their free trial and see for yourself. Last but not least, remember that it's not wise to have absolutely zero antivirus protection, so I beg you to at least take advantage of a free version or free trial to safeguard your PC.
Keep Reading: Check out how Zemana compares to Malwarebytes.