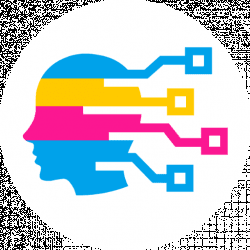 Latest posts by Digital Guyde Team
(see all)
Winzip is a well-known name in the computing industry, as well as the Internet. Chances are you've used a Winzip utility at least once in your life, whether you knew it or not. I'm sure most of you know Winzip from the ever popular file compression utility.
However, Winzip is more than a single compression algorithm. Instead, Winzip also makes PC optimization tools and has even created a malware protection application, aptly named Winzip Malware Protector. But are we to blindly trust Winzip's malware protection application on the basis of brand recognition?
Is the antimalware app better than other alternatives? How much does it cost, and is it legitimate? I'll answer all these questions and more, but first, let's take a look at how much the application costs.
Price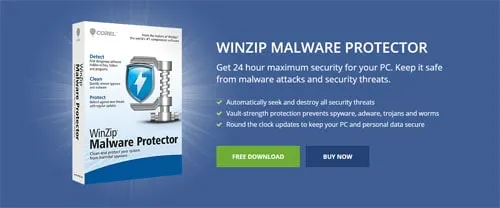 Winzip Malware Protector uses the freemium business model, as so many PC optimizers and "free" malware protection applications do. However, I really don't like apps that use this strategy. I'm sure you've run across a similar app at one time or another in your experience as an Internet user.
The scenario goes something like this: you decide to download a piece of free software with limited features, you run a scan and find tons of errors, and they are forced to upgrade to the paid version to correct those errors.
Still, I do have to admit that the price for the full version is actually pretty low, as follows:
At this price, you are able to get one year's worth of protection for one computer. And there isn't really any other factor to the pricing model, other than a 30-day money back guarantee.
Features

Winzip Malware Protector isn't really all that rich in features, and the developers seemed to focus their energies on simply identifying and removing viruses. But the interface is rather clean and easy to navigate, though there was the thing I didn't really like about the interface at all. It looks extremely archaic.
Something about its design, the way the buttons and links look, and other similar small factors add up to make the application look like it belongs in the late '90's. Perhaps I'm being a little too harsh, but I didn't think the interface was very sleek, and that it leaves much to be desired.
And as far as other features…well, there aren't really any other features that offer protection other than raw malware identification and removal, but let's take a moment to discuss them in detail.
First of all, as the name implies, Winzip Malware Protector will monitor your system to seek and destroy malicious software that invades your system files, startup process, startup programs, cookies, and other file system entities.
And like every other malware protection service on the market, Winzip Malware Protector comes with automatic updates. But I don't see this as a true feature, but rather a requirement for all antimalware tools. Think about it – if the company didn't update its software with the latest virus signatures, the program would be useless at threat protection in only a few months.
And naturally, it does come with a scheduling feature that allows you to pick the time of day you want the program to run. You can also choose to have run on startup every time you boot your computer.
Yet again, these features are nothing special and are almost always included in competitors' antimalware tools.
Last but not least, there is also a browser cleaning tool, which isn't always a standard feature in competitors' antimalware software. So, I suppose this application meets the bare minimum of what the majority of users expect from an antimalware program, plus one extra browser cleaning feature that removes unwanted toolbars and malicious add-ons.
I hope I don't sound too salty, but in all honesty, I was more than disappointed with this utility's lack of features. One reason I was so disappointed is that this utility costs money.
I can't imagine why someone would pay money for such a low-quality service, especially when you can download free antivirus and antimalware protection from reputable firms absolutely free, such as Sophos and AVG.
If you haven't heard of either Sophos or AVG, I highly encourage you to check them out. If it sounds to you as though I dislike this application, you're absolutely right, for reasons I am about to elaborate.
Claims Made On Website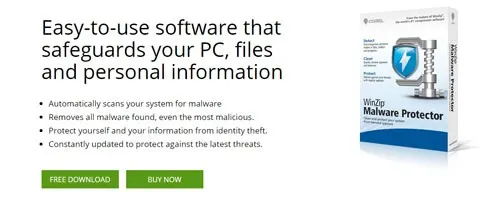 The website is loaded with quotes from other companies that are nothing more than a marketing tactic. I tried researching some of the quotes found on the website to verify if they were real, but couldn't find the original source of the quotes.
For that reason, I think that they are little more than a marketing scare tactic designed to frighten users into taking action. This utility employs some rather annoying and dubious marketing practices, as I'll discuss next, and I'm not sure how true some of the claims made on the website are.
For example, consider the following "quotes" made on the website:
"1 out of every 14 programs downloaded is later confirmed as malware."
"The probability that an average Internet user will hit an infected page after three months of web browsing is 95%."
I'm not sure why Winzip wouldn't credit these quotes with a link to the source, which only makes me a little more suspicious. However, to be fair, these "statistics" aren't really insane claims. The ugly truth is that the Internet is a dangerous place these days.
So even though I think these claims are a little suspicious and a fear-inducing marketing tactic, and even though I couldn't find the original sources, I do see their point.
Cautionary Advice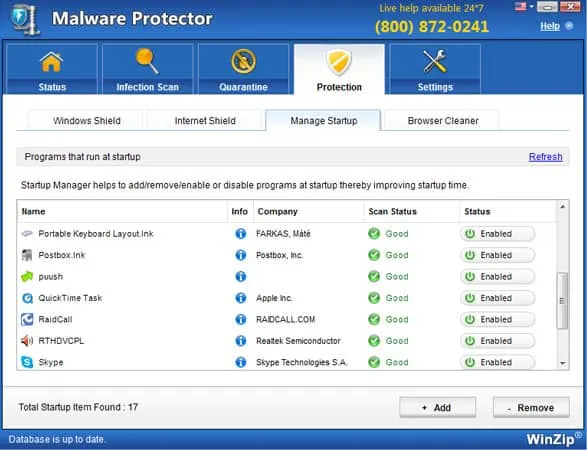 If all the previous reasons weren't enough to dissuade you from giving this application a shot, then read this section. It seems that Winzip engages in some disgusting trickery to manipulate users. Winzip isn't the first and only antimalware app to do this, In fact, it's quite common among shady registry cleaners and PC optimization tools as well.
The trick that so many of these services use is to basically throw a lot of false alarms to prompt a user to take action. Other antivirus and antimalware tools flag Winzip Malware Protector as a dangerous program, or at least a PUP (Potentially Unwanted Program). It may not install a virus or adware on your computer, but it's annoying like you wouldn't believe.
It will loudly shout overblown errors and claim it has found more malware threats than what really exists. Can you trust such a program to keep your sensitive data safe from the threat of malware? I don't think so. And there is a high percentage of people that soon uninstall this app within the first few days of use. My advice to you is to not even install it in the first place.
Final Thoughts
If you haven't picked up on it yet, I really do not like this utility, for many, many reasons. First of all, I don't think the price is reasonable, and I detest tools that use a freemium model to upsell you to a paid subscription. In addition, I didn't like the features or lack thereof. Every other free utility seems to have more features that Winzip Malware Protector.
Heck, even free antivirus and antimalware applications have more numerous and higher quality features. As such, I would recommend that you look for another service.
If you're really wanting a free antivirus and antimalware application but don't know who to turn to, I recommend checking into AVG or Sophos. But whatever you do, avoid this application. It isn't necessarily evil malware or adware, but it won't really do you any favors.