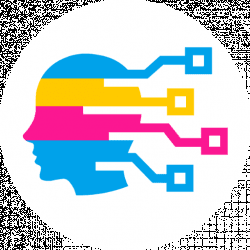 Latest posts by Digital Guyde Team
(see all)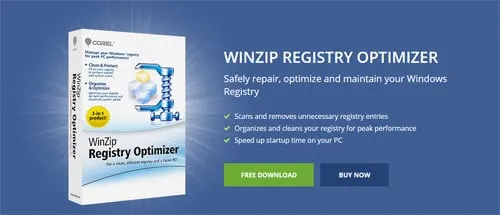 The Internet is littered with promotions and banners advertising every type of software you can imagine. But two of the most prominent types of software advertisements that I see are antivirus ads and OS optimization ads, such as programs that claim they will fix and clean your registry, speed up your PC, and make everything run faster.
And there seems to be an endless supply of these types of tools, but you'd better watch out.
While a few of them are legit, it's more likely that you're going to run across one that's a scam, in some way or another. Some of these "registry cleaners" are really nothing more than adware, or severely limited freeware.
You may choose to try a free trial of a free registry cleaner, only to find that the software solely identifies registry errors, and then tries to upsell you to a subscription to actually fix the errors.
Other times, the registry scans are completely bogus. The whole point of the "registry cleaner" is to install Potentially Unwanted Programs (PUPs), viruses, or adware. And these types of cheap and malicious programs seem to be everywhere.
However, one place I see them more often than not is on Torrent sites. My advice to you is to do your homework before trying out a strange and untested optimization or registry cleaning tool because chances are your computer will be infected with a virus.
But what about WinZip Registry Optimizer? After all, WinZip is a trusted name, isn't it?
Well, today we're going to take a closer look at this program to see if it's worth anything at all, or whether it should be quarantined!
Price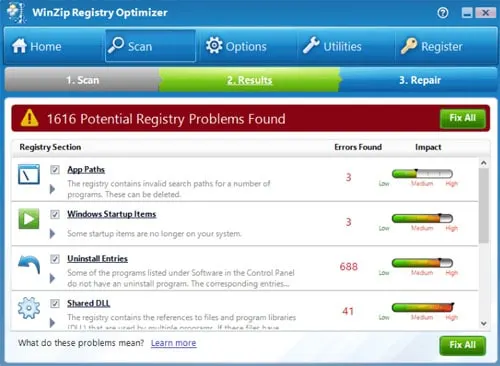 WinZip Registry Optimizer has an extremely simple and straightforward pricing plan. There isn't any money back guarantees or subscription rates. Instead, it's just a flat one-time purchase, and once you own the software, it's yours for life (which may not be as good as it sounds, as I'll discuss later).
I would caution you to read this whole review before purchasing this product, but it is actually pretty darn cheap. You can purchase it for $29.95 (check this listing for the latest live prices), which seems like a good price on the surface. I should also mention that there is a sort of "free trial." The free trial version follows the same business model as just about every other type of freeware.
That is, the free version doesn't really do hardly anything. It's only really used as a hook to get people to pay the one-time fee.
Basically, the free version will scan your registry and throw up a bunch of red flags after you push the giant, green "start scan" button. Then it will present you with a pop-up box that displays the number of "errors" the scan found, as well as the expected level of system impact (from low to high).
After the free scan has completed, you will, of course, be inundated with calls to action trying to get you to click the "purchase now" button to register your free software. So, in summary, you can pay $29.95 (check this listing for the latest live prices) to purchase a license for this application or use a free version that does nothing more than tell you your computer has registry problems.
Features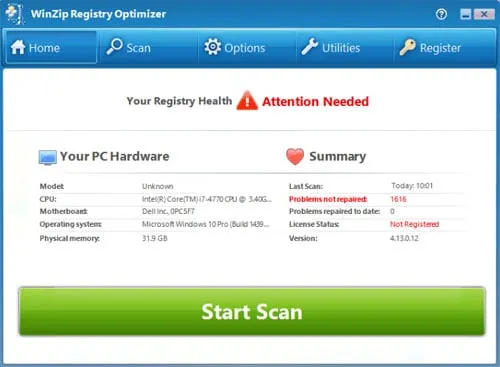 The registry optimizer is a rather bland and straightforward piece of software; as the name implies, it will optimize your registry (or so it claims). The tools are rather basic, and the main component of the software interface is the scanning tool.
Past that, you can also edit the registry, but it's really nothing more than a front-end GUI. You can already edit the registry by using Regedit, which comes with Windows by default.
Furthermore, it does have a tool to backup the registry. It's always a good idea to backup the registry before making any changes. There are so many Windows applications and registry entries that even the highest quality registry cleaners can make an error from time to time. By having a backup copy, you don't have to worry about your computer exploding if the software makes a mistake.
The optimization tools will, supposedly, help clear out old and defunct entries, as well as edit values that have been erroneously changed. And that's really all there is to this software. Essentially, the main features of this software are as follows:
Includes a registry scanning tool to find old and defunct entries
Deletes unnecessary registry entries that slow down your computer
Fixes errors and rights incorrect entries
Registry backup tool
Manually edit registry entries
Risks and Caveats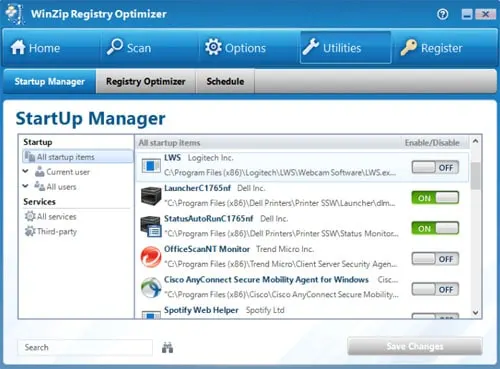 At this point, you might be thinking, "Hey, this sounds like a pretty good tool. It's cheap, and will fix all of my registry errors with one easy scan!" And the WinZip name is well-known for solid compression tools. In fact, I think just about every Windows user has heard its name. But I wouldn't dare install this program for two reasons.
First and foremost, I think there are better registry cleaning tools out there that have more features. Tools like CCleaner are tried and true, and I think it's a better alternative. I'm not saying that buying WinZip Registry Optimizer is a waste of money, but I think you can get by with free tools or get more bang for your buck somewhere else.
If that weren't enough, there's one other colossal reason I wouldn't mess around with WinZip: its name has been sullied by malware. Now, I need to make a clear distinction here. WinZip does not create and distribute viruses.
However, a virus tarnished WinZip Registry Cleaner's name by masquerading as WinZip and tricking users into thinking they were downloading legitimate software. In reality, they were downloading a virus. Because of this, I don't want to advise you to download WinZip Registry Cleaner.
What if you clicked on a bad link and accidentally downloaded the virus? I think it's simply too much risk to take. You stand to lose more than you stand to gain, especially due to the fact that the legitimate registry cleaning software isn't anything spectacular to being with.
In summary, the following are two reasons why I wouldn't recommend this software:
There are better alternatives, such as CCleaner
There is a virus that imitates the WinZip Registry Optimizer, so make sure not to download the wrong one
Final Thoughts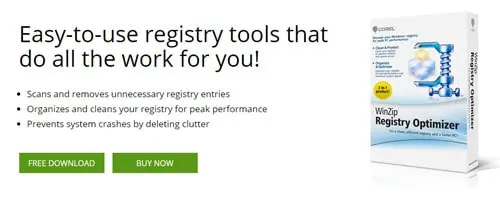 Registry cleaners are somewhat simple programs when compared to antivirus applications and other pieces of software.
And even though WinZip is a trusted, credible, and well-known name in the software industry (especially in the world of Windows), I'm not sure I would honestly recommend this software.
Will it clean your registry if you purchase the right one, instead of the virus? Sure, but why spend the money when there are free utilities that will do the same? If you want to spend money on a quality registry cleaner, there are certainly better options out there.
It's not that WinZip registry cleaner is bad. I think it is a decent piece of software at a reasonable price. But if it were me, I would use a different solution.
Last but not least, always make sure you backup your computer and registry before running an untested registry cleaner. An ounce of prevention is worth a pound of cure, and you can eliminate a ton of hassles and headaches with a little preventative
Check out our Winzip Malware Protector Review to see how it rates. Is it worth trying?