Remote support tools make it possible for your employees to get the technical support that they need whenever and wherever they need it. Assigned technicians will be able to log into the users' devices then troubleshoot and assess the issue.
Technicians are also able to use chat and other forms of communication to run them through all the steps they need to follow to fix the problem, including checking whether cables are connected correctly. With these remote support tools, technical troubles can be fixed without your employees leaving their house and without having technicians come over.
There are several remote support providers out there and two of the best known are Bomgar Remote Support and LogMeIn Rescue. These two services have been around for a long time, but which one is the better choice for you?
Main Differences Between Bomgar Remote Support vs LogMeIn Rescue
The main differences between Bomgar Remote Support vs LogMeIn Rescue are:
Bomgar Remote Support loads slow, whereas LogMeIn Rescue is faster loading support allowing you to find the data and answer 20% faster.
Bomgar Remote Support is available in 7 languages, whereas LogMeIn Rescue is available in 8 languages.
Bomgar Remote Support costs around $1595 per year, whereas LogMeIn Rescue costs around $1299 per year.
Bomgar Remote Support: Everything You Need to Know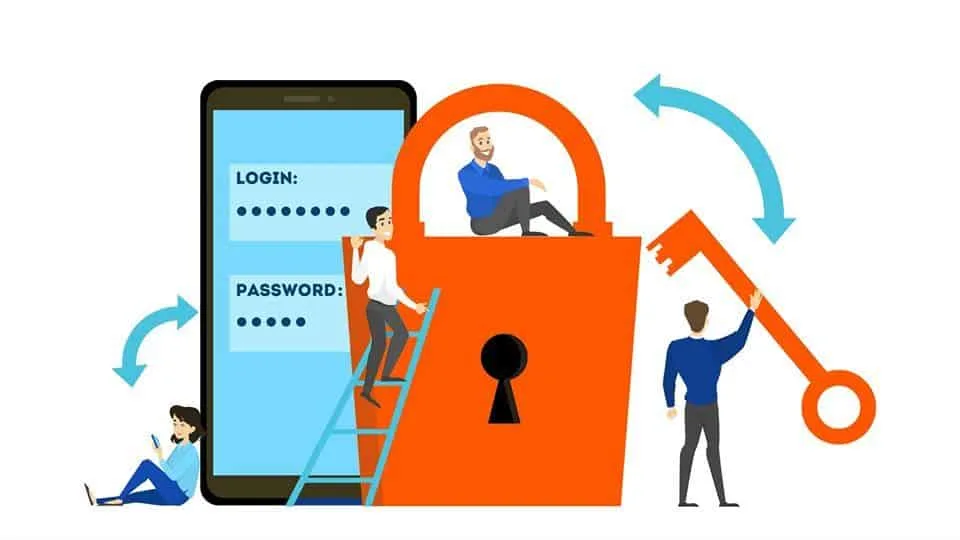 Bomgar Remote Support is now known as BeyondTrust Remote Support. This service allows your IT support staff to access and fix a remote device. It works on Windows, macOS, and even mobile operating systems such as iOS and Android. In short, it doesn't matter what kind of device and what platforms are used; you can always access them with BeyondTrust Remote Support.
IT staff can easily connect to, control, and view any device. They can also chat with users to get all the information they need. But the biggest draw of using BeyondTrust Remote Support is that it is very secure.
Features of BeyondTrust Remote Support
BeyondTrust Remote Support allows you to fully interact with the user's desktop. Being able to do this allows you to troubleshoot the problem and fix their systems without physically having to be on site. You are able to do the following:
Remote control and screen sharing. You can remotely manipulate the user's desktop like you were physically in front of the screen.
Unattended access via jump clients. You can access the remote computer even when the user is not around. This feature also helps when the user is not techno-savvy.
Remote camera sharing. You can access the user's camera. For instance, if you're trying to troubleshoot a user's Wi-Fi connection and you need to see the connection on the router or the servers. This feature is only available on iOS and Android phones, and you can use the device's flashlight, auto-focus, and zoom.
Annotations. Choose one that can help your customers solve the issues themselves. While using the remote camera, you can draw on the screen itself or write notes.
Chat or voice communication. Use chat or voice communication to help you talk to the end-user on how to fix the issue.
Beyond Trust Remote Support Pricing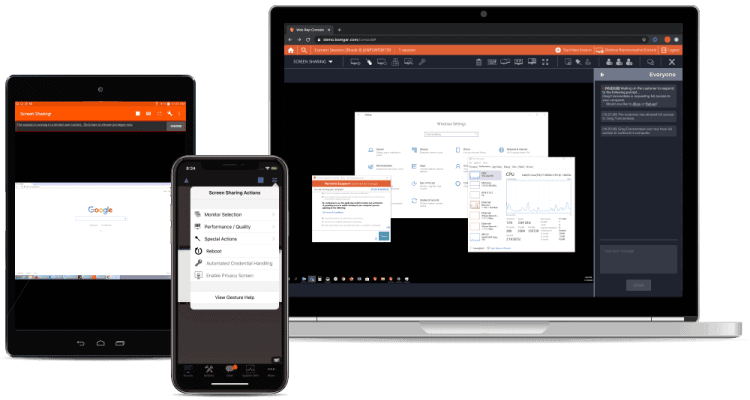 BeyondTrust allows you to either let them handle the infrastructure or have Remote Support deployed on your own appliance. The cloud option goes for $1,995 per license per month. If you don't want to bother with an annual bill, you can choose the owned appliance option, where you buy only once and enjoy the service forever.
What You Would Like About BeyondTrust or Bomgar Remote Support
If you have investments in other IT service management tools, then you will be delighted to know that BeyondTrust Remote Support has ready-made integrations for several noteworthy solutions, including Agiloft, Autotask, Cherwell, Hornbill, GeoFluent, FreshService, Microsoft Dynamics, ServiceNow, SysAid, TOPdesk, Serviceaide, and Zendesk.
As such, you can integrate chat support with your customer relations management and ITSM solutions, enhance system management and helpdesk solutions, and use credential injection with remote support. You can also embed remote support features on various devices and SIEM tools.
You can also customize and personalize your Remote Support setup to help your customers know that it's you who's trying to access their desktops. Plus, you'd like it that the team and permissions administration have granular permissions and roles, as well as session policies and other security features.
This service also makes it easy and convenient for those who are sticklers for audit and compliance. You can automatically record all sessions and track activity in real-time. You can then create a very detailed audit log without needing to take your systems online.
However, the biggest draw of using BeyondTrust is its high level of security. This platform is built on a secure architecture and whatever data it produces is stored in a single-tenant environment. You also have your own URL and configurations.
BeyondTrust Remote Support also does not use any VPN. Instead, it uses TCP Port 443 for outbound session traffic. Furthermore, it uses integration with LDAP or other user directories so you can easily create rep accounts. You can also enjoy best practices in security with two-factor authentication, jump groups, data encryption, and session logs.
BeyondTrust Remote Support: What Could Be Better
Things that some people complain about BeyondTrust are not related to the product itself. For instance, some customers complain that there are times when support can be quite slow in responding to their inquiries or issues. They also complain about the BeyondTrust service being very pricey, especially when compared to most of its competitors.
LogMeIn Rescue: What Is It All About?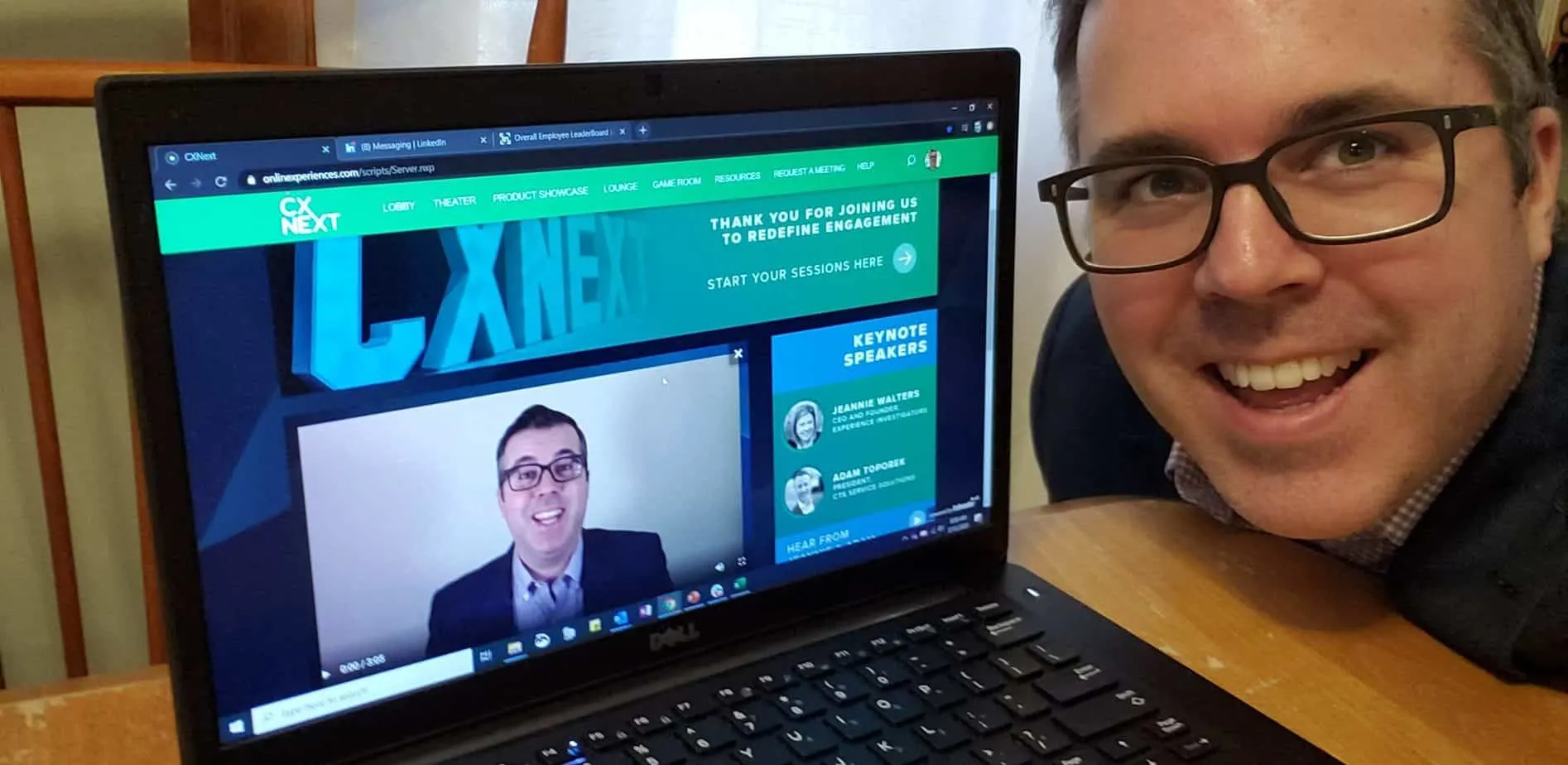 LogMeIn Rescue is another remote support platform that you can run on any device, including Mac, Windows, iOS, and Android. It lets you take over the user's device and execute tasks as if you're the one holding the device. LogMeIn Rescue allows you to execute scripts for frequent tasks so that you save time and effort.
This service also gives you a summary of services, applications, and services that are running on the device, allowing you to see what's wrong when you're troubleshooting. You no longer need to dig around too much before finding what's wrong.
You can also get unattended access, allowing you to take control of a device even when the owner is not around. What's more, you can have multiple sessions running at the same time; this will help you get more out of your time.
Furthermore, collaboration is easy so you can work with a technician and ask for help on any issue. LogMeIn Rescue also allows you to chat with the remote user, so you can understand each other better. These chat boxes are customizable and you can put your company's brand on it. You can also have a pre-chat session wherein artificial intelligence can pre-qualify the customer to see what kind of support he or she needs.
Other features you should know about include:
File transfer
Integrations, APIs & mobile SDK
Desktop calling card
Custom & predefined support channels
Is LogMeIn Rescue Secure?
LogMeIn Rescue employs best practices to ensure the highest level of security, as well as keeps you compliant. For one, it offers two-step verification on top of the users' passwords.
There is also a single-sign-on process that makes it easier for users to log into the applications. You can also keep your customers safe because of the permission-based security where you will need to get the user's approval to use the Rescue features.
Your administrators would also love the easy integration with Active Directory, which will help them add and manage users. For those who need to stay in compliance, you can also use session reporting and recording.
What's more, LogMeIn Rescue has advanced security features such as restricted access package, company PIN code validation, and enterprise domain, which are perfect for your business users.
LogMeIn Rescue Pricing
You can get LogMeIn Rescue for $1,299 a year. There are group plans available, but the company asks you to request for a quote.
Crucial Differences Between Bomgar and LogMeIn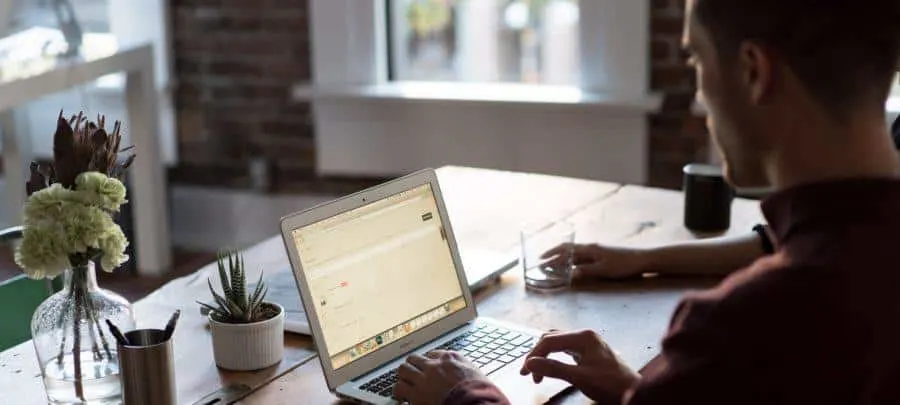 When it comes to remote support, both of these services are at par with the best of them. Both services allow you to see and take control of the user's screens, be it on Mac, iOS, Android, or Windows. You can record the sessions as well and even keep logs of the chats. These two services are on par with each other, for the most part. But there are some differences that can help you decide between one service over the other.
For one, some features are offered by LogMeIn Rescue and not by BeyondTrust Remote Support, and vice versa.
Some of the features offered only by BeyondTrust include document storage capabilities, knowledgebase management, and IT asset management. BeyondTrust also has more options for training its users than LogMeIn Rescue.
Some of the features offered only by LogMeIn Rescue email integration and interaction tracking. LogMeIn Rescue is also a lot cheaper than BeyondTrust. More significantly, LogMeIn Rescue offers users an easier time when it comes to the interface and figuring out what to do. It's also faster in terms of connection time and transfer rates.
On the other hand, BeyondTrust Remote Support shines with the integrations it has that makes it easier to deploy on different platforms. It's also easier if your technicians need to collaborate.
Side-by-Side Comparison of BeyondTrust Remote Support and LogMeIn Rescue
To make it easier for you to decide between Bomgar and LogMeIn Rescue, here is a comparison table that you can check out.
| | | |
| --- | --- | --- |
|   | LogMeIn Rescue | BeyondTrust Remote Support |
| Escalation and Alerts | Yes | Yes |
| Branding and Customization | Yes | Yes |
| Document Storage | No | Yes |
| E-mail Integration | Yes | No |
| Interaction Tracking | Yes | No |
| IT Asset Management | No | Yes |
| Knowledge Base Management | No | Yes |
| Multi-Channel Communication | Yes | Yes |
| Real-Time Chat | Yes | Yes |
| Ticket Management | Yes | Yes |
| In-Person Training | No | Yes |
| Live Online Training | No | Yes |
| Webinars | Yes | Yes |
| Documentation | Yes | Yes |
| Pricing | $1,299 | $1,995 |
Where LogMeIn Rescue Wins
If anything, LogMeIn has been in the industry for a lot longer than most of its competitors. They offer a more affordable service than BeyondTrust and can do most of the things that BeyondTrust allows you to do. This lower price makes LogMeIn Rescue the better choice between these two services if you are looking to save, or if you are operating a small business.
If you're looking for a remote support service for Zendesk, ConnectWise PSA, or Salesforce, consider saving some money by going with LogMeIn Rescue.
LogMeIn also published a comparison done by a third-party that shows:
LogMeIn Rescue connects faster than Bomgar, by up to 20 percent.
Transfer rates on LogMeIn Rescue are also 57 percent faster than Bomgar.
LogMeIn Rescue's user interfaces are also more intuitive than Bomgar, which means new users find it easier to learn and that they need less training to use the software.
The built-in reports that LogMeIn Rescue provides make it easier for managers to get accurate and timely information that they can use to manage their own support teams.
Where Bomgar or BeyondTrust Remote Support Wins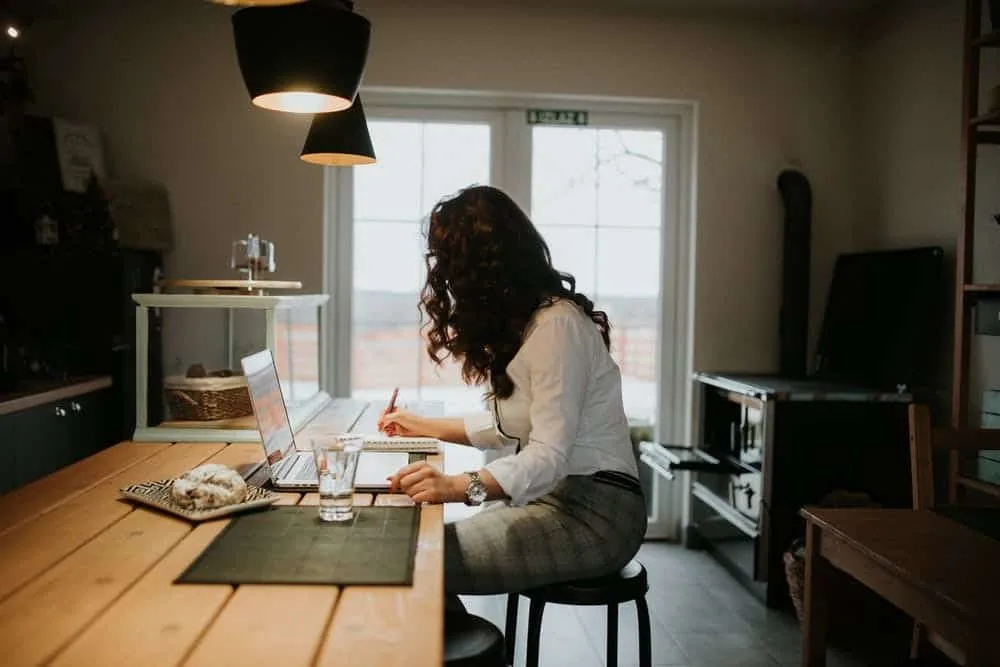 Bomgar or Beyond Trust Remote Support is very easy to use and learn. This makes it a good choice for those who have non-IT customers. You will also find it easy to share the session with other technicians so that you can get help when you need it.
However, BeyondTrust Remote Support's biggest draw is the wide range of integrations it provides you. It can work with a lot of services, software, and platforms. Another reason to go with BeyondTrust is the capability to share the screen with other technicians.
BeyondTrust also published a competitor's analysis wherein they say that they have a better remote support platform because:
Advanced chat features that allow you to give your users the chance to initiate live support sessions when they are online. You have click-to-chat capabilities, real-time escalation, remote control, and screen sharing without having to ask your users to log off.
The quick and easy collaboration that allows you to share the screen with other members of the support staff or technicians. This makes it easier to determine the right escalation paths and get more skilled personnel in on the problem.
Audit trails and recordings that allow you to track your teams' performance, as well as for use with compliance, training, and security.
Even legacy platforms such as RDP, VNC, SSH, and Telnet are supported on top of Mac, Windows, Linux, iOS, and Android.
On the other hand, Bomgar claims that LogMeIn is limited by several things:
Very limited authentication and security capabilities, such as no support for LDAP and native two-factor authentications. It also does not offer credential injection capabilities.
Poor integrations on several platforms.
Only one user can control the session when multiple users are connected to a single host. This setup hinders collaboration and chats options.
FAQs About LogMeIn Rescue and BeyondTrust Remote Support
What kind of integrations does BeyondTrust offer?
BeyondTrust offers integrations with:
•Agiloft Service Desk and Help Desk
•Autotask
•BMC Remedy IT Service Management
•CA Service Desk Manager
•Cherwell Service Management Software
•Easy Vista
•Fresh Service
•GeoFluent Virtual Translator
•HEAT
•Hornbill Supportworks ITSM
•HP Service Manager
•ISILOG
•JIRA Service Desk Server
•Microsoft Dynamics CRM
•Salesforce
•ServiceAide Cloud Service Management
•ServiceNow
•Sunview ChangeGear
•Symantec Endpoint Management
•SysAid
•TeamDynamix
•TOPdesk IT Service Management
•Zendesk
What kind of integrations does LogMeIn Rescue offer?
LogMeIn Rescue integrations include: ServiceNow, Salesforce + Lightning, Microsoft Dynamics, Zendesk, Freshdesk, Autotask, HappyFox and Agiloft
Can I record chats and sessions with LogMeIn Rescue?
Yes, you can record your sessions any time you are having a live session, and you can also drag and drop files while chatting wit a dual-pane file transfer interface.
What are the things I should look for when choosing a remote support software?
When choosing remote support options, there are quite a few criteria that you should be looking for:
•Core features. Evaluate the functionalities and features that the remote support service offers. Basic features such as being able to remotely view and take over another user's device should be at the top of the list, but most services offer these functionalities. Special features such as unattended access, multiple session capabilities, or easy administration might be some of the things that you'd want to test.
•Usability. What's the use of having a remote support tool that you have a hard time using? As such, your chosen remote support service should provide an easy to use and intuitive user interface that even new users can figure out. Plus, connectivity is non-negotiable. The connection should be both reliable and secure. Further, you need to make sure that you can communicate with the user, in whatever way you want: chat, notes, mobile apps, or any supported device.
•Secure. A remote support tool will be able to access devices that are connected to your network. As such, you should ensure that no confidential data are leaked and the connections are secure. At the very least, choose a service that encrypts communications and data being transferred. It should also be very easy for you to manage users, roles, and permissions.
•Dependable. Your chosen service should be dependable that can handle extreme loads without sacrificing performance. It should also be available for use when you want to use it.
•Deployment and pricing. Cloud deployments are the easiest way to work with remote support tools. As such, choose a provider that has reliable and the most advanced cloud-based technologies. However, for those who don't want to pay every month, they should consider a service that allows them to pay for equipment upfront.
Bomgar vs Logmein: Which One Should You Choose?
When you need a service that allows you to control an end user's device or computer, then you can choose any one of these two services. Bomgar and LogMeIn offer the features and functionality you need in order to control a remote device and troubleshoot what's wrong.
But if you're looking for something that is easy on the budget, then LogMeIn Rescue is the obvious choice for you.
Bomgar, or BeyondTrust Remote Support, is the logical choice for those who want enterprise-grade solutions. The integrations that they offer, as well as the little features, help make it easier for us to recommend BeyondTrust for a business that likes an easy way to render support to their users, to keep things secure, and to make compliance very easy.
Recommended Reads: