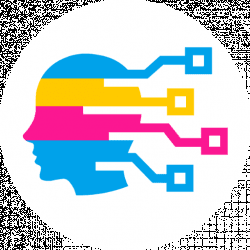 Latest posts by Digital Guyde Team
(see all)
Anyone who has used Windows even semi-regularly has liked found themselves in a situation where they need to transfer substantial amounts of data from one Windows system to another.
If you just need to transfer files, it's a simple matter to email them to yourself or use a simple yet effective solution for moving files and data manually with a USB flash drive. But what happens if you've got massive amounts of data to transfer?
Email systems typically set relatively small limits on the maximum sizes of attachments. And it would be a real pain to tediously transfer data through multiple copies and paste iterations on a flash drive – plus, it would take forever. That's why PCMover, and other pc migration software like it, were created.
And as far as transfer and backup tools are concerned, I think PCMover is perhaps one of the most well-known (owned by LapLink Software).
However, PCMover certainly isn't the only tool out there that will allow you to transfer data between two Windows systems.
In fact, in addition to directly competing applications, there are a few alternatives that act as workarounds to help you move your data and application settings. Let's take a closer look at the best alternatives to PCMover for your new computers.
Cloud Storage with Syncing Features
Cloud storage services frequently include syncing features (file sync) that allow users to share (file sharing), copy, and sync files with an unlimited number of devices.
If you are looking for a PC mover alternative to simply move a significant amount of user files (that is, data that aren't operating system files, like photos, word documents, etc.) among computers, then cloud storage is a viable option.
However, note that cloud storage services typically don't include ways to copy application data among systems.
That said, some cloud storage services double as backup services that can make an exact copy of your operating system, though it can take large amounts of time to transfer the backup data to the cloud if you're on a slow Internet connection.
Nevertheless, you can even take advantage of free cloud storage services, such as Dropbox, if you only have a few gigabytes of files to sync between two or more different systems.
Dropbox uses the concept of a shared folder, and anything dropped into the shared folder is automatically synced with other PCs and devices that are logged into the same account. Unfortunately, there are some drawbacks to free services like Dropbox and Google drive.
Believe it or not, they are notoriously insecure. Dropbox and Google Drive lack secure encryption algorithms and have been the victim of data theft by anonymous hackers in the past.
For that reason, it's best not to use these services to transfer sensitive data unless you really know what you're doing. The good news is that you can circumvent security issues by simply encrypting data on your local drive before copying it to the shared folder.
If you're looking for some free cloud storage services that will enable you to transfer data between multiple computers, consider the following PCMover alternative:
#1 Drive Imaging and Cloning Software
In some situations, it may be appropriate to use a more heavy duty hard drive utility, as opposed to PCMover. Believe it or not, there are hard drive utilities that can make an exact bit-for-bit replica of your current hard drive – operating system and all.
Naturally, you'll need to make sure that you have an empty hard drive with a partition the same size as the original host operating system you are trying to copy, but hard drives are so inexpensive these days, that shouldn't be a problem.
There are a couple of issues in doing so, however, First of all, you may need to update or install drivers on the new computer, which is much more likely if the new PC has different hardware than the PC from which you copied data. However, as long as the hardware and peripheral drivers are updated, you should be able to essentially transplant your operating system from one device to another.
Some free drive cloning alternatives to PCMover include the following:
CloneZilla
Acronis True Image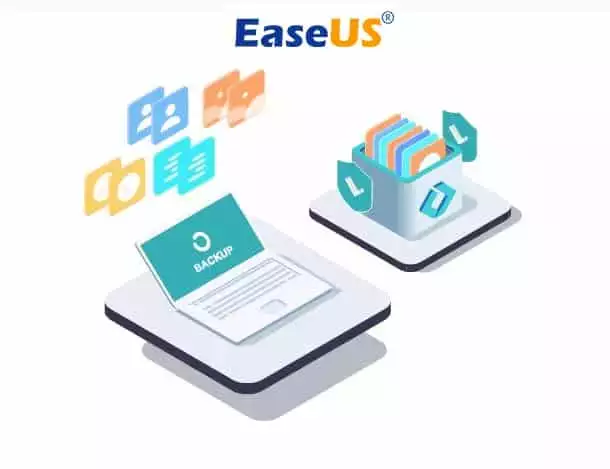 Todo Backup | EaseUS
EaseUS believes that you will never try to back up until it's just as easy as a few clicks away. EaseUS Todo Backup makes it. Just choose your data, save the backup task, and realize protection. No extra steps required.
For Home
For Workstation
We earn a commission if you click this link and make a purchase at no additional cost to you.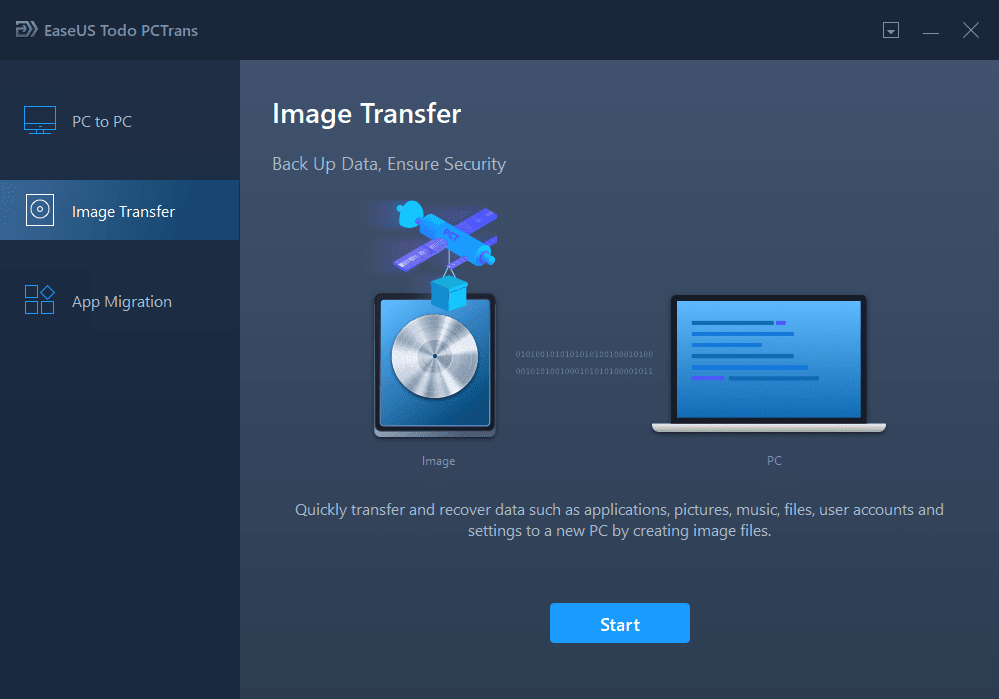 PCTrans is more of a direct PC migration tool replacement for PCMover than the preceding options and is made by EaseUs ToDo, who have created a whole range of PC optimization and protection apps. The latest update was pushed out in June of 2017, and it is still being updated and maintained.
It does cost around $49.95 (check here for the latest price & discounts), but note that it supports all versions of Windows as far back as Windows XP. You can take advantage of the free trial (PCTrans free) if you just want to check things out a bit, too.
I was pleasantly surprised to see that the software can copy files in three main ways, which should encompass just about every user's needs. First of all, it can directly transfer data files at the user's discretion.
In addition, it can even transfer registered applications from one PC to another and even move the application data as well. Lastly, if you want, it can completely transfer your entire OS – system files and all. One feature I was particularly impressed with was the ability to transfer an environment from 32-bit Windows to 64-bit Windows, which is invaluable.
Check out our full PCTrans vs PCMover comparison.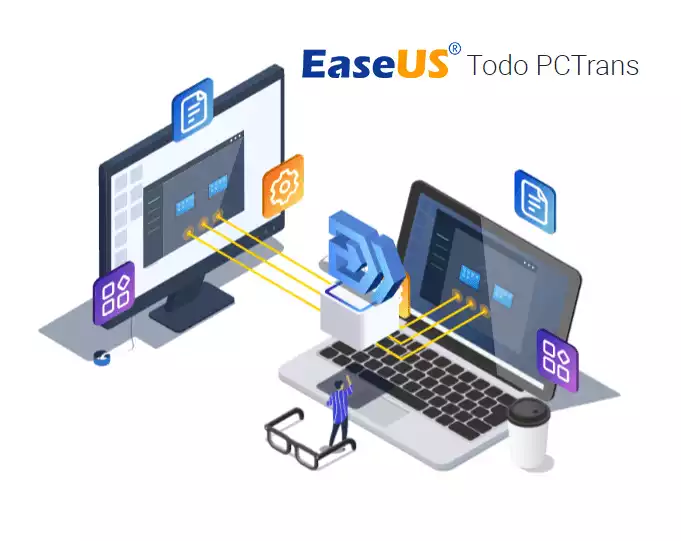 Todo PCTrans | EaseUS
Migrate Everything to New Windows 11. This is the only tool that removes your hassles and improves your efficiency to transfer data.
Check Price
We earn a commission if you click this link and make a purchase at no additional cost to you.
EaseUs Reviews
"Cloning the entire old drive to the new hard drive, which can transfer files, system, programs, and settings to something else.

If you want to have a clean system installation, just move some basic programs, and not clone the whole hard disk, you can try EaseUS Todo PCTrans. It allows us to select specific applications like Windows Microsoft Office, CCleaner, and Skype to file transfer. Besides applications and data migration, EaseUS Todo PCTrans can directly transfer important photos, documents, purchased music, movies to another hard drive on the same LAN or indirect transfer without the network.

If you replace the computer and plan to move the files from the old hard drive on your old computer to the new computer, you could run EaseUS Todo PCTrans on two computers and choose "Via the connected network" to move.

Here we will introduce another way – "Via the compressed files". The method can transfer applications to the new hard drive on the same computer, it is better migration way after upgrading the hard drive to a larger one on the original PC." Anonymous, Quora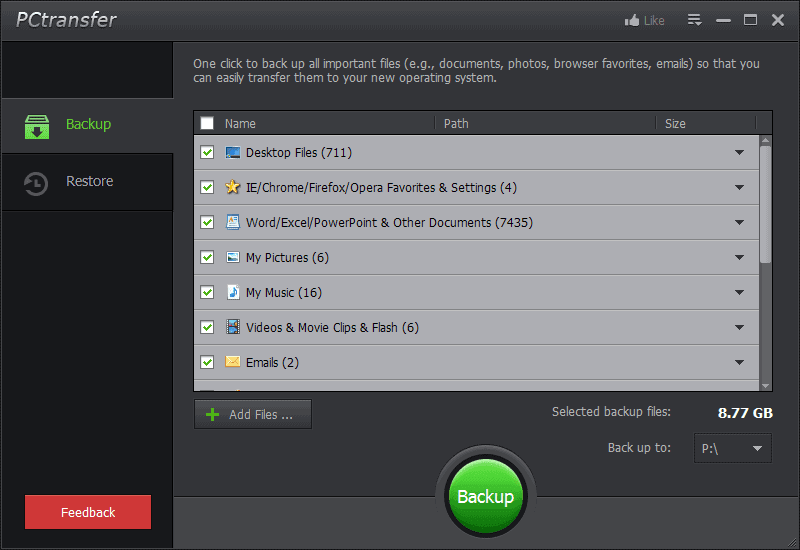 The last great alternative to PCMover is IOBit PCTransfer. This company makes a whole range of optimization, security, and backup services such as Advanced System Care, Drive Booster, Smart Defrag, Malware Fighter, and more. The PCTransfer service has a lot of great features that mirror PCMover and is available via a free download.
This tool can securely transfer a whole range of file types including user data, browser bookmarks, photos, music, application settings, Skype chat records, emails, and more.
It was designed to be intuitive and comes with a one-click backup feature as well.
If you're sensitive to pricing, then I'd recommend PCTransfer due to the fact that it's free, portable, and doesn't take up a lot of space on storage media.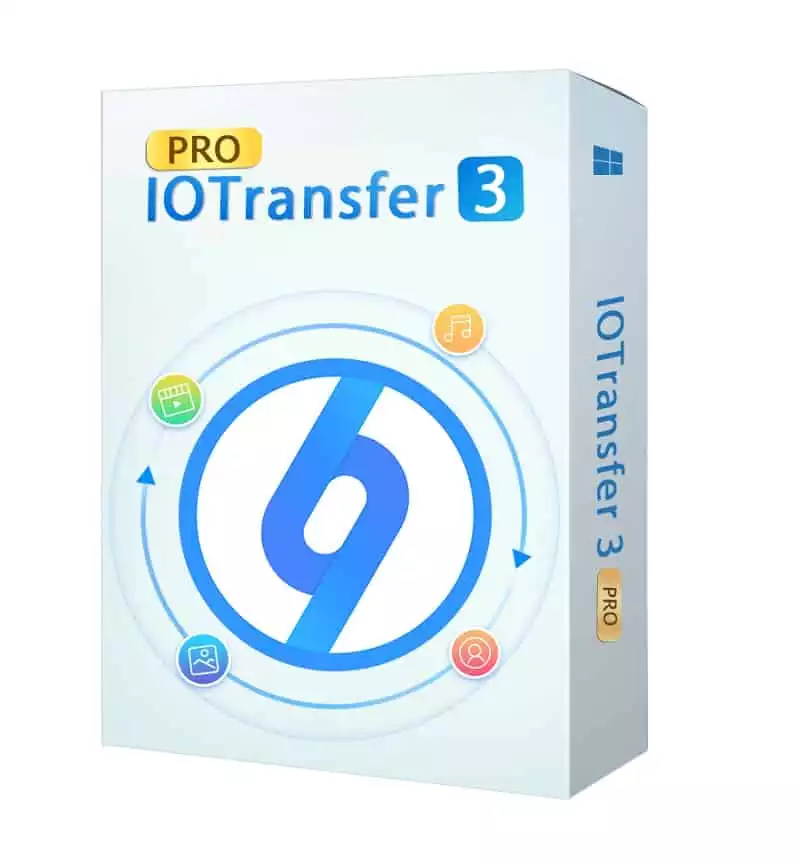 IOTransfer 3 PRO | IObit
IOTransfer is an intuitive software program that can transfer files between your iPhone, iPad, iPod, and Windows PC. Buy the IOTransfer 3 key from the software vendor.
Check Price
We earn a commission if you click this link and make a purchase at no additional cost to you.
#4 CloneApp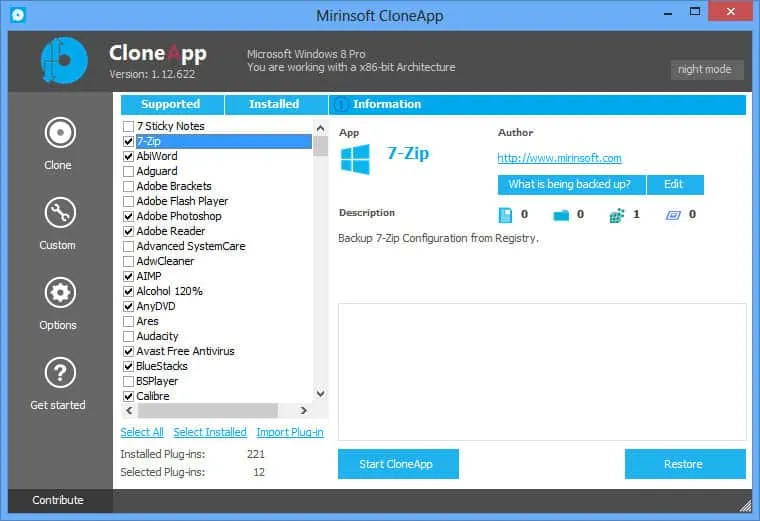 CloneApp is also a more direct alternative to PCMover that includes more similar features than cloud storage and backup solutions. As the name implies, this software has the ability to clone all of your applications and move them to another computer, just like PCMover.
It does lack some of PCMover's functionality but is still a far superior way to transfer applications and application data than trying to do it manually.
The interface is rather simple, too, and eliminates the need to dig through your Program Data directory. Instead of having to dig through the file system, the interface has a convenient list of all the programs installed on your computer in the left-hand pane. All you need to do is tick a check-box if you want to mark the application for easy transfer.
As you would expect, all of your applications' settings will be transferred as well. For instance, if you decided to transfer (migrate) Windows Firewall to a new machine, all of your policies and rules would be preserved. And, of course, the software will also copy application settings that are stored in the registry. It's a simple, easy, and effective way to transfer apps to another system.
#5 Zinstall WinWin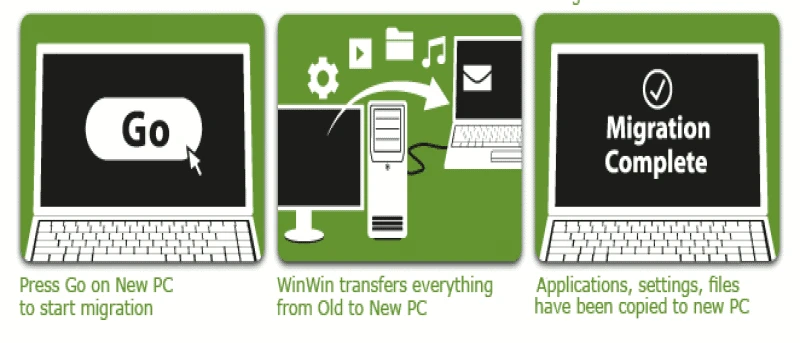 Zinstall WinWin, despite having a strange name, is a fantastic direct alternative to PCMover. It covers all of the same features and functionality as PCMover and has the ability to copy all of your applications, application data, and other program information to a new Windows computer.
Naturally, it also has the ability to move data such as personal documents, photos, emails, user accounts settings, browser data, and music. You have the option to copy as much or as little of the data you desire.
There is also a special Migration Kit Pro that will help trickier transfer scenarios if Zinstall WinWin fails. Also, note that Zinstall WinWin covers every relevant version of Windows. It does support Windows 10, and every other Windows operating system dating back to Windows XP.
It's pretty darn easy to use, and you don't even need to connect two computers with a crossover cable. Instead, an Internet network connection can facilitate the entire data transfer.
#6 ForensiT TransWiz

Like the previous alternative, ForensiT TransWiz also supports a wide variety of Windows platforms. Right now it offers support for Windows XP, Windows Vista, 7, 8, and the latest version, Windows 10.
And even though this alternative is freeware, it's got some really impressive features. The one that impressed me the most was the feature that will convert Windows XP user profiles to Windows 7-10 automatically.
However, it also has backup software operations that can allow you to individually select sections of the file system to backup at your discretion. Not only can it compress backup jobs into .zip archives, but it can even transfer the backup data directly to physical discs, such as CDs and DVDs.
The interface is simple and straightforward to use, and the backup and transfer operations were designed to be as automatic as possible. Also, note that it works with both 32-bit and 64-bit operating system versions. Last but not least, TransWiz comes in 8 different languages, which is great if you're a non-native English speaker.
FAQ About Transferring Files
These are some common questions that we receive about transferring large files which you may find helpful:
Is there an easy way to transfer in Windows 10?
Microsoft removed the Windows Easy Transfer progam. Currently they recommend using a third-party easy transfer program like PCmover here (including LapLink PCmover Express) instead of Windows Easy Transfer.
Can you transfer an installed program to another computer?
Yes, you can transfer installed programs to other computers, but it's not as easy as copying files.
You will likely need to image transfer (if you have enough internet bandwidth), use a USB or third-party storage device (external hard drive), and/or use a specific software program.
Can you use OneDrive to transfer programs to another computer?
Recently Microsoft started pushing OneDrive for file transfers. It makes sense for documents, folders, pictures, and SOME apps. However, for many programs, it won't necessarily transfer over the installed versions (unless it's supported by the Microsoft app store).
This is why it still makes sense to use a third-party tool for most users, particularly if you have many specialized programs and software tools installed.
Final Thoughts on the Best PCMover Alternatives
I would highly caution you to think twice before trying to manually transfer applications, personal data, and other system files from one PC to another. Sure, it's possible, but it's going to be a real pain in the neck. Plus, when you try to do it manually, the margin for error increases, and you may run into a lot of headaches, errors, and configuration settings that need to be adjusted.
Bottom Line Summary: Instead of trying to do it on your own, I highly recommend using an automated tool like PCMover Professsional, or one of its professional grade alternatives like PCTrans unless you are super confident in the more DIY approaches.
Lastly, remember that if all you're trying to do is transfer a few personal files to a new computer without using a flash drive, cloud storage with a syncing feature is all you need. In fact, there are many free trials and free services that provide that feature, such as Dropbox and Google Drive.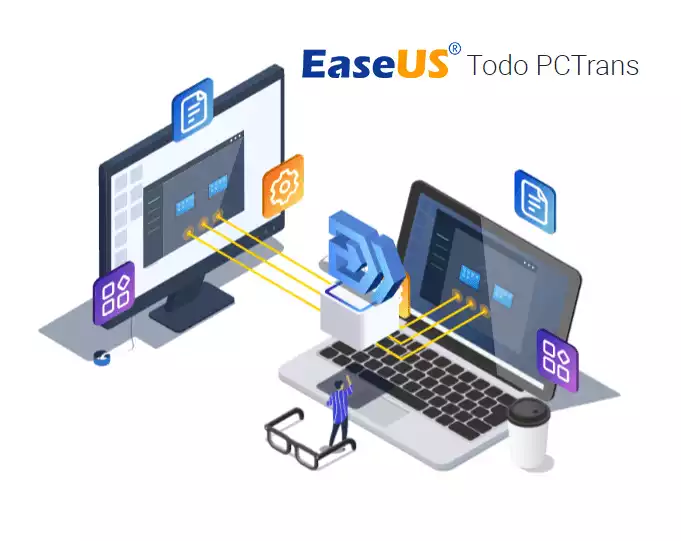 Todo PCTrans | EaseUS
Migrate Everything to New Windows 11. This is the only tool that removes your hassles and improves your efficiency to transfer data.
Check Price
We earn a commission if you click this link and make a purchase at no additional cost to you.
Further Reading