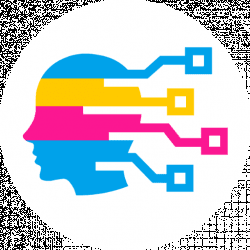 Latest posts by Digital Guyde Team
(see all)
The cloud storage industry has exploded within the last decade as new technologies emerged. But new technologies often create problems like Pandora's box, and some cloud storage providers are rife with security concerns.
"The fear if inadequate security leaves many wondering which cloud storage service is the best, and it's a fair concern."
To help you make the best-educated decision possible, we're going to review SugarSync to see just how good (or bad) their service is. The first thing we need to do is take a look at their pricing model.
SugarSync Pricing Options
Firstly, note that SugarSync does offer a free trial of their service. The free trial does have some limitations though, such as having a total data cap of 5GB and being limited to 90 days. Unfortunately, you can't use this free trial indefinitely like you can with Dropbox. Users who want to continue using their service can purchase their cheapest options for only $7.49 a month, which provides up to 100GB of online sync and storage space.
The next plan costs $9.99 per month and provides access to 250GB. And you can get 500GB for $24.99 per month. They even have a business version which costs $55.00 per month and allows 1-3 users. If you need anything more (such as a small to medium-sized business's number of users), you can create a custom plan.
Personally, I'm a little disappointed with several aspects of their pricing model. First off, I think they should allow an indefinite free trial of their service. Many competitors, such as Dropbox, allow their customers to use their free version forever. Also, I think that SugarSync is a little on the pricey side. I've seen some cloud storage providers offer more storage space for less money. The industry average for 250-500GB seems to be $5.00-$10.00 dollars a month.
However, SugarSync will discount the monthly rate when you opt for longer-term subscriptions.
Key Backup Features
Automatic Backups: SugarSync has relatively well-rounded features. Though it isn't a true backup service like SpiderOak One, SugarSync does have some good backup features, such as the ability to either manually or automatically sync folders for backups. When you first install the software, a wizard will help you select individual folders for automatic backups.
Magic Briefcase: In addition, the software uses a mechanism called the Magic Briefcase. The Magic Briefcase works in much the same way as Dropbox's automatic backup folder. Any files stored within the Magic Briefcase will be automatically backed up and synced to your other devices. One thing I found very interesting was that there was even a feature to prioritized file uploads. You can even throttle the bandwidth on file uploads and downloads as you see fit.
Control Which Files Get Uploaded First: Sometimes it can take an extremely long time to back up a massive file. Fortunately, you have a high degree of control over which files get uploaded first. There was one feature that I noticed the lacked, however. Some of their competitors have a LAN sync feature, which helps you sync files to other computers and mobile devices on the same LAN. LAN bandwidth is usually much faster than your ISP's Internet connection, making it a convenient way to transfer large files more quickly. But without this feature, you'll have to upload and sync your files over your Internet connection.
Not a "True" Backup: Remember, however, that SugarSync is not a true backup service. It completely lacks the ability to schedule backups, so you can't create a backup job that would run every Sunday evening, for instance. But they do keep multiple redundant copies of your data on their servers, ensuring that your data won't be lost if a natural disaster hit their data center.
File Versioning: Last but not least, they do have a file versioning feature, but it isn't as advanced as some of the competition. Some competitors keep unlimited versions of your files, so you can easily revert changes or recover a file if it was lost or deleted. But SugarSync only keeps the most recent 5 versions of your files, which is better than nothing.
Restoring Files
As stated previously, SugarSync isn't a true, full-featured backup service. As such, it doesn't include a clear an obvious restore feature. For instance, if you experienced hard drive failure, you wouldn't have the option to select individual files and folders and restore them to your new operating system.
Instead, they would simply be automatically synced. Alternatively, if you didn't want to install the software on your new hard drive, you could do things manually. All you would need to do is log into the web interface and manually drag and drop files you wished to "restore." But in all honesty, the restore features are rather light.
Syncing and Sharing
SugarSync allows you to synchronize your files with an unlimited number of devices. This helps to prevent the need of resorting to archaic storage mediums, such as DVDs and flash drives, to physically and manually transfer files between computers.
But one thing I really like about their service was the ability to share your data with other people, even those who don't have a SugarSync account. All you need to do is right-click on one of your files and move it to the shared directory. I was relatively pleased with the granularity of access permissions, too. For instance, you can give someone read-only permissions, which could be useful in both a home setting or in a collaborative setting at work.
SugarSync Security Features
SugarSync is certainly more secure than some of the infamous cloud storage services, such as Dropbox. As we'll discuss shortly, they do use encryption to protect your data. However, the type of encryption they use isn't the absolute strongest form of encryption available with cloud storage providers. The absolute best encryption is known as client-side encryption, which is sometimes referred to as zero-knowledge security.
"With zero-knoweledge security, data is first encrypted with a local key on the user's computer before being sent to the cloud."
Since only the user knows the encryption key and because the data is encrypted before it ever leaves the computer, there's nothing a hacker, attacker, disgruntled employee, or cloud storage service can do to read your data.
However, SugarSync uses TLS (Transport Layer Security) to establish a tunnel between your computer and the edge of their storage network. Data sent through the connection are encrypted, but once it reaches the end of the tunnel, the data is decrypted. Next, data is prepared for storage by encrypting it once more with AES-128, which is such a strong type of encryption it is even used by the banking industry (though it isn't as strong as AES-128).
Final Thoughts on SugarSync
It seems to me that SugarSync is really more of a "jack-of-all-trades" cloud storage service. In addition to raw cloud storage space, they also include a well-rounded set of features to help you backup, restore, and sync files securely.
But if you were looking for a service more focused on online backups, I'd recommend looking at SpiderOak or Carbonite.
To be fair, I think SugarSync has better features than some of their competitors, such as Dropbox, though they do cost a little more. But it's inadvisable to use Dropbox unless you encrypt your data locally with a utility like TrueCrypt. Even though SugarSync doesn't offer client-side encryption, you can still add that functionality by dropping a TrueCrypt volume into SugarSync's Magic Briefcase. At the very least, realize that even without local encryption, SugarSync is many times more secure than Google Drive, Microsoft OneDrive, and Dropbox.
Final Word: I wish they offered an indefinite free trial, but I was pleased with their features and interface overall. Nevertheless, their syncing features are great and I love how you can easily propagate the latest updates of your files to an unlimited number of devices.