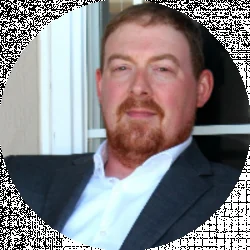 Latest posts by Justin Caldwell
(see all)
In today's online world, it's more important than ever before to protect yourself and your personal information. Much of what we do is online, from budgeting to buying a vehicle, these processes are designed with connectivity in mind.
Fortunately, there are ways to provide security and safety while you're online. One such way is through a VPN. These solutions give you peace of mind in knowing it's much more difficult for your data to be compromised.
Two of the more reliable and popular VPNs on the market today are IPVanish and NordVPN. Using either one of these while you're online will help ensure your private information remains private.
But before we jump into what the nuts and bolts of these two VPNs, let's take a quick look at what makes them different from one another.
Main Differences Between IPVanish vs NordVPN:
The main differences between IPVanish vs NordVPN are:
IPVanish supports Amazon Fire devices, whereas NordVPN does not yet offer this capability.
IPVanish allows users to connect up to 10 devices, whereas NordVPn only allows for 6 at a time.
Users can set NordVPN to automatically connect to specified networks, whereas IPVanish does not support this functionality at this time.
NordVPN users have access to more than 5,000 servers worldwide, whereas IPVanish offers a little more than 1,000.
IPVanish vs NordVPN: IPVanish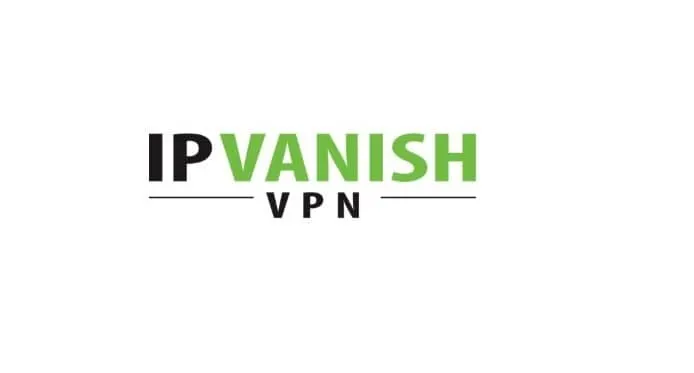 IPVanish began as a Windows client that evolved into a VPN solution over time. Established in 2012, IPVanish now boasts its own infrastructure of Tier 1, fiber-optic servers. The company doesn't rely on third-party hardware. Everything it uses is in-house.
The high-quality servers available through IPVanish aid in implementing the VPN's secure network for its users. Since the platform owns all its servers and access points, you can browse safely and securely no matter where in the world you are.
Platform Support
Chances are good that if your device connects to the internet, IPVanish has you covered. Not only does IPVanish support Windows and Mac, but it also supports Chromebook and Linux as well. Plus, your mobile devices are covered as IPVanish has apps for both iOS and Android.
One unique feature IPVanish offers that is worth mentioning is support for Amazon Fire TVs and Sticks. So whether you're looking for protection while enjoying your favorite show at home or on the road, IPVanish has you covered.
Setup
Getting set up with IPVanish is simple and straightforward. No matter which device you're using, as long as IPVanish supports it, you can find an online guide that will walk you through the entire process. To get started, just sign up and download the version of IPVanish you need.
After the software is downloaded, install it onto your unit and you're ready to roll! Launch the VPN, find the server you want to connect and start browsing. You're now protected with the IPVanish VPN.
If you're using IPVanish on a mobile device, you can also download the application through the corresponding app store. Doing so allows you to privately browse while you're on the go. Download and install the app, sign in, and you're good to go!
Features
IPVanish offers its users excellent benefits when using its VPN software. Not only is your personal information protected against those with malicious intents, but you'll also enjoy additional features that come with IPVanish.
Privacy Your Way
Using IPVanish as your personal VPN means you have control over your privacy anytime you're online. You can remain hidden from advertisers, government agencies, or anyone else who wants to use your information without your permission.
When you're online with IPVanish, your IP address is masked, so no one can track you or what you're doing. Some browsers offer incognito mode to protect you while you browse, but with IPVanish, you'll always be hidden and protected.
Avoid Censoring
There are a wide variety of ways information is censored. One way is through web filters put in place by schools, employers, or government agencies, all in an attempt to keep you from seeing the information you want.
With IPVanish, you dictate the content you see, not someone else. With over 1,100 access points around the world, you can get around many of these restrictions so you can view the content you want to see without worry.
No Speed Restrictions
As a Tier 1 VPN provider, IPVanish controls its own servers, hardware, and equipment. That means you don't have to worry about connection speeds as IPVanish allows you complete control.
With this type of infrastructure at your fingertips, you won't deal with slowdowns or throttling. No matter which device you use to access content online, IPVanish lets you download, stream, and surf to your heart's content.
Technology
While you're busy surfing and browsing online, IPVanish is using its advanced technology to address threats before they become a problem. With its smart VPN capabilities, IPVanish knows when you're at risk, so it can take the necessary steps to protect you.
For example, if you inadvertently connect to an open network, IPVanish will notify you so you can change networks. Additionally, IPVanish uses security protocols that are used by some of the most prolific governments and agencies around the world.
IPVanish gives you the technology necessary to protect your data and information online. Its AES-256 encryption means your physical location, browsing history, and personal data are all stored safely behind a wall.
Support
If you're looking for solid support form your VPN provider, then IPVanish has what you need. With a 24/7 online chat support team, you'll have help whenever you need it. If you don't like the chat method, you can always reach out via phone, but keep in mind it's not available at all hours.
In addition to chat and phone, IPVanish also offers an extensive area full of FAQs and tutorials so you can find answers to your questions. With all this support, you should have no trouble getting the help you need no matter what time of day you run into issues.
IPVanish Summary
With plenty of features for its users – like fast streaming, top-tier hardware and servers, and the ability to control your privacy – IPVanish has made a name for itself as one of the best VPNs on the market.
Having technical support anytime you need it is a fantastic benefit, as is the privacy and security that IPVanish provides. Anytime you're browsing online, it's nice to know that you're protected. With over 1,000 servers around the world, you know that IPVanish will do just that.
IPVanish vs NordVPN: NordVPN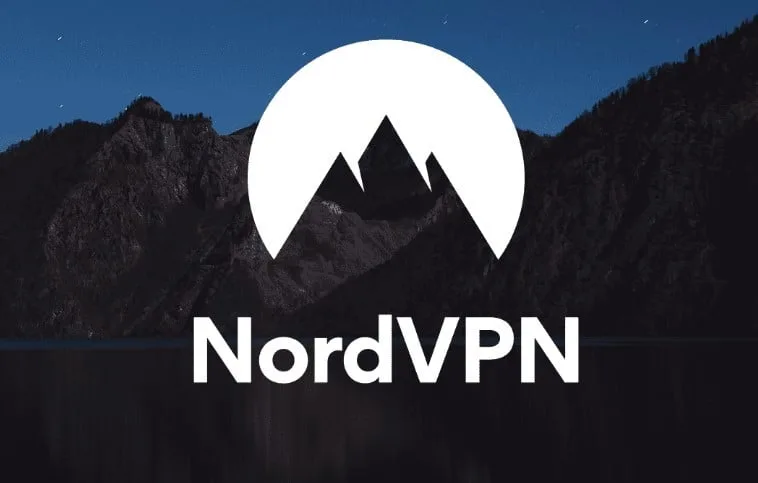 Established in 2012, NordVPN was designed to offer a secure online experience through a trusted entity. It's safe to say the plan worked as NordVPN now boasts more than 8 million customers using its services.
NordVPN has put in the hard work required to become a key player in the world of VPNs, offering security, safety, and privacy to its users. It speaks volumes that not only individuals but many large businesses use NordVPn for their VPN services.
Using NordVPN gives you access to a private and secure browsing experience, with high-quality encryption. You'll also have the ability to connect to over 5,000 servers in more than 60 countries around the world.
Platform Support
Even though NordVPN doesn't offer support for Amazon devices (yet), the VPN is still going to provide protection for the vast majority of your devices. NordVPN supports all your Apple devices, with applications for both MacOS and iOS.
It also supports Windows, Linux, and Android, so chances are good that no matter what type of operating system you're using.
Setup
NordVPN setup is quick and easy. Plus, when you're done, the user interface is pleasant and simple to navigate. It's so painless, you should be able to download the app, get it installed, and be up and running in less than 10 minutes.
What's really nice is that the process goes even faster on other devices since your account is already set up. All you have to do is download the appropriate application and log into your account.
Additionally, users can set their VPN up so that it automatically launches upon system boot. That way, you don't have to remember to switch it on every time you want to connect to the internet.
Since NordVPN doesn't have data limitations or bandwidth restrictions, you are always protected no matter what you're doing.
Features
NordVPN offers great features as part of its VPN solution for your desktop, laptop, or mobile devices. Not only will you get excellent security and privacy while you're online, but you'll also get some added benefits from using NordVPN.
Apps for Days
There are a handful of VPN solutions available that don't support all the devices you use on a daily basis. Fortunately, NordVPN gives you the protection you need for the operating systems you use regularly. One account will support platforms such as Linux, Windows, MacOS, and others.
Kill Switch
This is perhaps one of my favorite features available with NordVPN. With this feature, the moment your connection to your VPN is interrupted, NordVPN severs your internet session. That means you're not browsing when your VPN isn't working, so your information remains private and protected.
Secure Servers
NordVPN is located in Panama so it can provide superior privacy for all its online users. It's clear this is something the solution takes seriously, as Panama doesn't ask for or log any of your personal information while you're browsing or surfing online.
Technology
Like IPVanish, NordVPN uses high-level 256-AES encryption, plus double VPN functionality to ensure your information is protected and private. A double VPN reroutes your online traffic through not one, but two distinct servers, in two separate places.
Through the use of a double VPN, your IP address is encrypted and changed through one server, then encrypted again by a second VPN to ensure complete privacy and security.
The VPN also makes use of additional programs like AdBlocker and CyberSec, so its users can browse online without constantly getting interrupted by ads. NordVPN also supports DNS Leak technology, which protects you against websites that may access your browsing history while you're on them.
Support
If you run into problems while using NordVPN, you'll be able to reach out to its support team, which is available 24-hours a day, 7 days a week. They are accessible through either live chat or through email, whichever you prefer.
You can also use the site's knowledge-base if you prefer to do things yourself. This section is helpful for questions relating to troubleshooting, billing, and other basic concerns. NordVPN makes itself easily accessible so you'll know there's someone ready to help when you need it most.
NordVPN Summary
One area of improvement for NordVPN is its speed, however, you'll still be able to stream and browse with no problems. You might notice a bit of a lag, but nothing unmanageable. On the plus side, the apps are intuitive and simple, something not all VPNs offer.
FAQs About NordVPN vs IPVanish
Is it legal to use a VPN?
In the United States, it is perfectly legal to use a VPN. However, if you're using a VPN to do anything that's illegal, it's still illegal. Plus, using a VPN for illegal purposes breaches the terms of service with your VPN provider. It isn't illegal to access streaming content, like Hulu or Netflix, via a VPN.
Does Netflix have the ability to detect VPNs?
Not only can Netflix detect VPNs, but it can also ban your IP address. The streaming platform does this by viewing your DNS server and IP address. If they don't match, then Netflix knows you're using a VPN.
In what parts of the world are VPNs banned?
Throughout the world, there are many governments that don't allow or ban the use of VPNs. These include countries such as China, Russia, Belarus, North Korea, Iraq, and many others. Keep in mind that these countries may also employ censorship laws, which makes the use of a VPN a risk.
Can my ISP see if I'm using a VPN?
When you're using a VPN, your ISP cannot determine the contents of your browsing traffic, nor can it identify where traffic is coming from or going to. As a result, your ISP cannot view sites you view while you're online. It can only see encrypted traffic going to the server.
IPVanish vs NordVPN: Final Thoughts
Both IPVanish and NordVPN offer great features while protecting your information and privacy. I especially like the automated kill switch that NordVPN uses to disconnect your internet session if you lose connectivity to the VPN.
Plus, NordVPN has more than 5,000 servers strategically located around the world, so you can connect from anywhere. IPVanish supports Amazon's Fire lineup, but NordVPN offers accessibility and features that are hard to pass up.
That makes NordVPN my selection when it comes to choosing between these two high-quality VPNs. IPVanish is still a great option, but NordVPN comes out on top.
Recommended Reads: