In our post, we will discuss the best Zenmate VPN alternatives worth trying.
Zenmate VPN is one of the names that come to mind when you are looking for VPN services. However, popularity does not always equate to being the best. Some alternatives may offer you something that Zenmate doesn't. Here are the other VPN alternatives that are worth considering.
Zenmate VPN Alternatives: What is Zenmate VPN?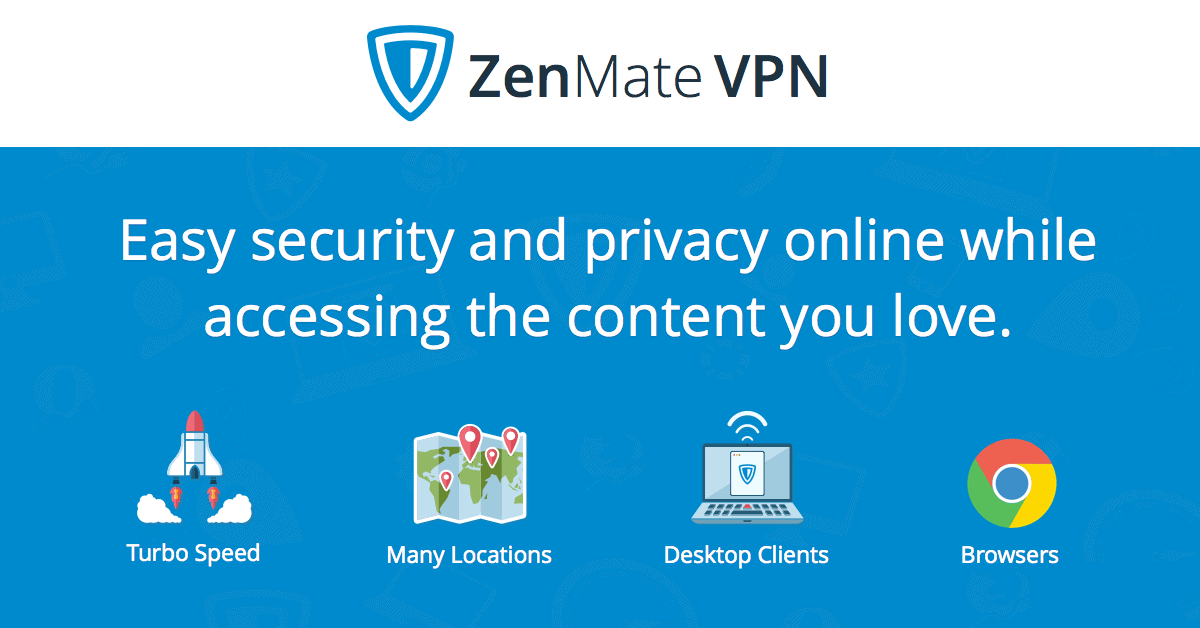 Zenmate VPN aims to make VPNs very easy for those who are not well-versed with technology but would still like to protect themselves online. There is no technical jargon on the website and there aren't too many features being offered.
Zenmate VPN has recently increased the number of its servers to more than 3,800. How secure is Zenmate? The people behind it are the same ones that offer CyberGhost VPN. Zenmate uses much of CyberGhost's technologies.
They have apps for Android, iOS, Mac, and Windows. They also offer browser extensions for Android, Chrome, and Firefox. You can connect to Zenmate on as many devices you want. It may be simple enough for beginners to understand and use, but it offers DNS leak protection and Internet kill switch features, helping you keep safe while surfing.
Pricing
Zenmate's pricing is at par with other VPN services: $11 per month. But like other offerings, you get discounts for longer-term commitments:
$5.39 per month for a six-month contract.
$2.22 per month for the first 18 months, where you get 6 months free. The price per month rises tp $3.33 after that and you are billed yearly.
Privacy
Zenmate has a good level of privacy: OpenVPN, L2TP, and IKEv2. Open VPN is the industry standard and it comes highly recommended. If your VPN service supports OpenVPN, then this is what you should be using. OpenVPN secures both the data, while TLS secures the connection between the VPN server and your computer.
Layer 2 Tunneling Protocol is bundled with Internet Protocol Security, which is a common VPN protocol. Meanwhile, Internet Key Exchange version 2 is a proprietary VPN protocol that was developed by Cisco and Microsoft. It's great to use on mobile devices and it is very fast.
Zenmate also features a kill switch, which disconnects all your devices from the Internet if your VPN service gets interrupted. You're also safe from DNS leaks.
Furthermore, Zenmate also has non-VPN features such as malware blocking software and anti-tracking features.
Why You Will Like Zenmate
Zenmate's strong suit is unblocking streaming sites hosted in another country. On top of being able to unlock geo-restricted streaming content, it also has dedicated servers for streamers.
The same thing can be said when you download torrents and access P2P file-sharing sites. You can use any server you want, or opt for one of the dedicated servers they have for torrent download.
Zenmate VPN Alternatives: What You Should Know
Zenmate VPN says that they do not log personal data or anything that can personally identify you. However, the company doesn't state this explicitly and it will take some digging before you can find anything on their logging policy.
On this page, they say that they do not log or store your data. However, note that it's a customer service page and not exactly company policy; at least not that we can be sure of.
What's more, their privacy policy is long and confusing. But it does say that they collect non-personal data and personal data, including your IP address.
Another problem area for Zenmate is that it doesn't work reliably when you try to access sites in heavily censored countries. You won't always succeed in your attempt.
With Zenmate VPN, you can only rely on e-mail and online resources if you have a problem. They don't have a live chat option.
Top Zenmate VPN Alternatives
As far as VPN services go, Zenmate is kinda in the middle. It doesn't always excel, but it doesn't really let you down either. The ease of use is what would draw you to this service, that and the low price if you opt for a long-term commitment. But it will be difficult to recommend Zenmate otherwise.
Consider the following alternatives instead.
1. Surfshark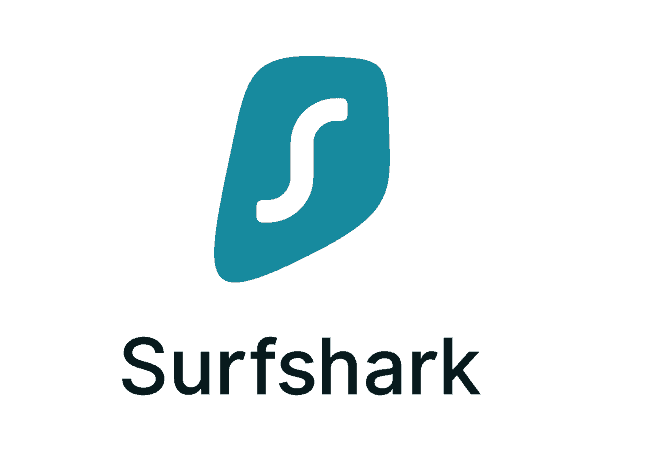 Zenmate VPN does a good job of unlocking the contents of streaming sites from all around the world. Surfshark does a comparable job, with fast and high-definition videos loading with no lags. If you have been having problems accessing BBC iPlayer with your VPN, then you should get Surfshark. However, unlike Zenmate, Surfshark doesn't offer you dedicated servers for streaming.
Surfshark is good at keeping you safe when downloading torrents or accessing P2P sites. You can use any of their servers to do this, but they also have servers that are optimized for torrenting and file sharing.
SurfShark is also comparable to Zenmate when it comes to ease of use. They have apps for just about any platform, including Windows, Mac, iOS, Linux, Android, and routers. They also have browser extensions.
When it comes to security, this service has all the essentials being built in. You get AES-256 encryption, as well as protection from DNS, WebRTC, and IP leaks. It also has a kill switch.
However, it is in the extras that Surfshark excels. For one, it has the Camouflage feature, which makes your VPN traffic look like ordinary traffic. Your ISP will not know that you're using a VPN. It also has CleanWeb, which can block trackers, ads, and malware.
Surfshark further offers double-VPN, which routes your VPN traffic through two VPN servers. This feature is perfect for those who want more privacy and more encryption. But this comes at a cost as you have a slower connection speed when you use this feature.
Pricing
Monthly rates for Surfshark are rather costly at $12 per month. But as far as VPNs go, this one gets better with a six-month subscription of $6 per month. Get a 36-month subscription and you only pay $1.94 per month.
Why Get Surfshark
This VPN service is great for streaming and torrenting with good privacy policy and no logs rule. It also has a good set of apps. You can use this for Netflix all over the world. You can also enjoy all the essential security features such as OpenVPN and AES-256 encryption.
It has more features than Zenmate VPN, including the camouflage mode, tracking protection, and double VPN.
What Can Be Improved
Surfshark is a budget VPN that doesn't cut corners. The only potential problem you might encounter is that speeds can come to a crawl when you connect to a server that's far from you. But with more than a thousand IP addresses in 61 countries, that's hardly a problem.
Also, the monthly subscription can be a bit expensive.
2. AstrillVPN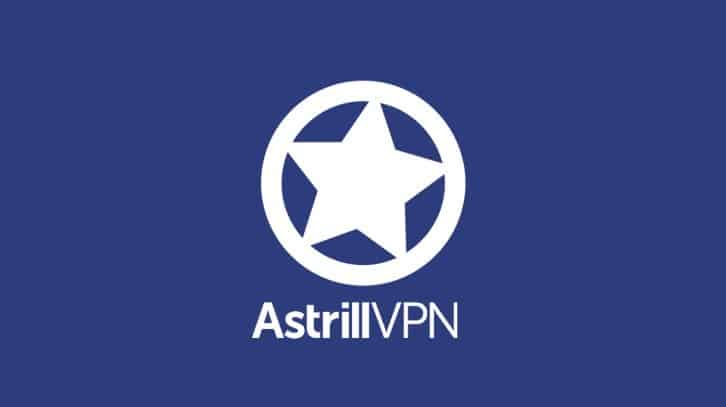 Zenmate VPN might do a good job of unlocking content from streaming sites all over the world, but bypassing censorship in other countries is not its strongest suit. If that's what you need, then you should get AstrillVPN.
This VPN service does a good job of bypassing censorship controls even in China. They have a set of proprietary protocols that allows it to unlock traffic within Iran, the United Arab Emirates, and Turkey, as well.
Aside from this, AstrillVPN does offer a range of protocols and encryption that you can use, including AES-256, OpenVPN, PPTP, SSTP, IKEv2, and L2TP. It prevents your IPv4, IPv6, WebRTC, and DNS information from leaking and offers split tunneling capabilities as well. All of these protocols help make AstrillVPN an excellent choice for those who value their privacy.
What You Will Like about AstrillVPN
If you're looking for a VPN service that works in heavily censored countries, then AstrillVPN is the one for you.
What Can Be Better with AstrillVPN
AstrillVPN is a very expensive VPN service. It's $20 per month on a monthly subscription, although it does get better when you opt for a longer-term plan. It's $10 per month for a year-long subscription and $15 per month for a half-year subscription. They also offer equally expensive add-ons:
Private IPs go for an additional $5 each per month
If you need better speeds and lower latency, you pay an additional $10 per month
You spend at least $50 for a VPN router
What's more, the company does keep logs of your traffic, even if they do say that they delete these afterward. Their customer service also has problems, with live chat agents not really responding to questions and just referring you to their website.
Read More:
3. ibVPN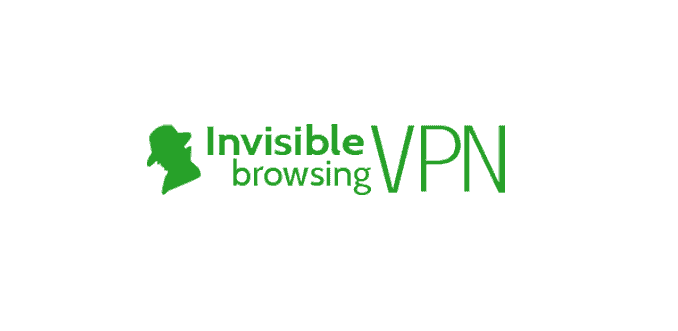 ibVPN is not a service that everybody knows, but they do have a no-logs policy. It's also very secure with leak blocking technologies in place for IPv6, DNS, and WebRTC. They also have other non-VPN features such as offering an ad blocker and TOR via VPN. You can also use this VPN service for bypassing censorship because of the Shadowsocks and StealthVPN protocols it uses.
Furthermore, ibVPN gives you smart DNS, which allows you to view geo-restricted streaming content. For those who really want a secure time browsing, there's a double VPN too, which routes your traffic through two different servers.
Pricing and Plans
Unlike other VPNs, ibVPN offers four different plans. The standard plan is for those who want VPN and proxy services, which is good for everything you want to do online. Torrent VPN is reserved for those who download torrents and Smart DNS is good for those who want to access streaming sites and geo-restricted sites. These plans go for $4.95 per month for monthly subscriptions and $36.95, or $3.08 per month, for yearly subscriptions.
ibVPN also offers the ultimate plan, which gives you all of the service's VPN features, proxy, and SmartDNS. This will cost you $58.06 per year, or $4.84 per month. There's also a monthly subscription available that goes for $10.95 per month.
Zenmate VPN Alternatives: What We Would Recommend ibVPN
ibVPN is a good choice when it comes to top-notch security features and add-ons. It comes at a reasonable price too. The company is focused on privacy and security, which will surely be a plus for those users who don't want to be traced.
If you're considering Zenmate, you would like ibVPN because of its network of servers. On a city level, you have servers in more than 20 cities in the United States that you can connect to and make sure that you get the speediest connections possible.
What May Be Better
ibVPN is pretty much average. It's not the cheapest VPN offering there is but it's certainly not as expensive as most VPNs. The average speeds are not the fastest but it's not slow either. What's more, the apps are not well-designed, so new users are bound to get confused by it.
4. CyberGhost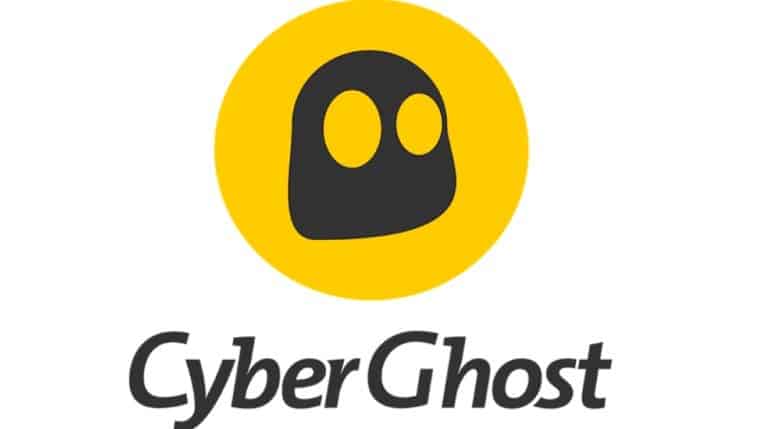 Cyberghost is owned by the same company as Zenmate, so it really begs a comparison between the two services. CyberGhost, for the most part, offers everything that Zenmate does offer, but there are key differences. For one, Zenmate doesn't seem to have WebRTC leak protection. And it doesn't have too much security offerings aside from complete DNS leak protection and a VPN kill switch. Cyberghost offers a first-party VPN, as well as TOR via VPN and an ad blocker.
Pricing and Subscription
CyberGhost costs $12.99 per month on a monthly subscription. If you want to save, sign up for a longer-term subscription and get significant discounts on the monthly rates:
One-year subscription: $5.99
Two-year subscription: $3.69
Three-year subscription: $2.75
Zenmate VPN Alternatives: What You'd Like about CyberGhost
CyberGhost is fast, but it doesn't make you lose too much speed when you connect to it. It's an all-around VPN service that allows you to download torrents and unblocks geo-restricted content. It also has the essential VPN services you need, as well as a few extras.
Moreover, CyberGhost has a wide array of servers in different countries, which is good because it is speedy on local connections.
What Can Be Better
Cyberghost restricts P2P downloads on its Australian servers, which may be a problem for its users down under. There are also times when the service blocks P2P downloads when a server becomes too crowded. It also doesn't offer port forwarding.
If you're planning to get this to bypass censorship in China or other similar countries, then look elsewhere.
Read More:
Zenmate VPN Alternatives: Side-by-Side Comparison
To make it easier for you to choose among ZenMate's best alternatives, here is a side-by-side comparison detailing the features and offerings of each.
|   | ZenMate VPN | SurfShark | Astrill | ibVPN | CyberGhost |
| --- | --- | --- | --- | --- | --- |
| Unlimited data and bandwidth | Yes | Yes | Yes | Yes | Yes |
| Logging Policy | None | Anonymous logs | Some User Logs | None | Anonymous logs |
| Data Leak Protection | Yes | Yes | Yes | Yes | Yes |
| Jurisdiction | Germany | The British Virgin Islands | Seychelles | Romania | Romania |
| Servers | 3,600 | Not disclosed | Not disclosed | 180 | 5,800+ |
| IP Addresses | Not disclosed | 1040+ | 355 | 2,000+ | Not disclosed |
| Countries | 74 | 61 | 64 | 50 | 89 |
| Torrenting | Unlimited | Permitted | Unlimited | Restricted | Restricted |
| Works in China | No | Yes | Yes | Unreliable | No |
| Live Chat Support | No | Yes | Yes | Yes | Yes |
| Cheapest Monthly Rate | $2.22 | $1.99 | $10 | $4.83 | $2.75 |
| Subscription Length (months) | 18 | 24 | 12 | 12 | 36 |
| Protocols |   |   |   |   |   |
| IKEv2/IPSec | Yes | Yes | Yes | Yes | Yes |
| L2TP/IPSec | Yes | Not disclosed | Yes | Yes | Not disclosed |
| OpenVPN | Yes | Yes | Yes | Yes | Yes |
| PPTP | Not disclosed | Not disclosed | Yes | Yes | Not disclosed |
| SSTP | Not disclosed | Not disclosed | Yes | Yes | Not disclosed |
| AES-256 Encryption | Yes | Yes | Yes | Yes | Yes |
| DNS Leak Blocking | Yes | Yes | Yes | Yes | Yes |
| VPN Kill Switch | Yes | Yes | Yes | Yes | Yes |
| WebRTC Leak Blocking | No | Yes | Yes | Yes | Not disclosed |
| IPv6 Leak Blocking | Not disclosed | Not disclosed | Yes | Yes | Yes |
| TCP Port 443 Support | Not disclosed | Not disclosed | Yes | Not disclosed | Not disclosed |
| First Party VPN | Not disclosed | Not disclosed | Not disclosed | Yes | Yes |
| Other Features |   |   |   |   |   |
| Ad Blocker | Yes | Yes | No | Yes | No |
| Double VPN | No | Yes | No | Yes | No |
| Smart DNS | No | Yes | No | Yes | No |
| SOCKS | No | Yes | No | Yes | No |
| Split tunneling | No | Yes | Yes | No | Yes |
| TOR via VPN | No | Yes | Yes | Yes | Yes |
Zenmate VPN Alternatives FAQs
Is it possible to get a cheap VPN?
Pricing is one of the considerations in subscribing to a VPN service, but it shouldn't be the only consideration. Thankfully, there are cheap VPNs such as ZenMate and SurfShark that will not even cost you $3 a month if you opt for a longer-term subscription.

Most services offer a month-long subscription that costs around $10 to $12. That may not be cheap, but if you are vacationing in a country with heavy censorship and have absolutely no use for a VPN afterward, then that's still a good deal. Just be sure that you research first so that you can be sure that your VPN service works in that country.
Can you trust all cheap VPNs?
Sadly, not all cheap VPNs are trustworthy. They can be unreliable and not secure. Others can be really slow. But as you can see, there are a few exceptions. The trick is to get a VPN service with a longer-term plan as these will help drive the monthly costs down and still get premiere features that you get from more expensive providers.
What qualities should you look for in a budget VPN?
Even when you're saving money, you should always make sure that your chosen VPN is secure. You should also consider the value for money, reliable encryption and download speeds, widely distribute servers, locations, and networks. Also if it lets you access geo-restricted content such as streaming site, apps for various platforms such as Android, Windows, macOS, and iOS and an unlimited or high number of simultaneous connections are allowed and good for torrenting.
Zenmate VPN Alternatives Tying It All Together
ibVPN is a good VPN service with a lot more features but it can be quite slow and it is more expensive than Zenmate.
AstrillVPN is certainly not for those who are looking for budget VPN services. It is one of the best VPNs for bypassing censorship, but it is expensive monthly subscriptions can turn off even the most private user. What's more, it is slower than Zenmate VPN and it throttles speed to make you pay extra for a quicker connection.
On the other hand, SurfShark has more features offered than what Zenmate is offering, and it is cheaper for longer-term subscriptions. All of these make it a better choice than Zenmate hands down. But if you are seriously considering getting Zenmate, you might as well spring a bit more for CyberGhost. It offers more protocols, better security features, and suffers the same drawbacks as Zenmate.
Further reading: