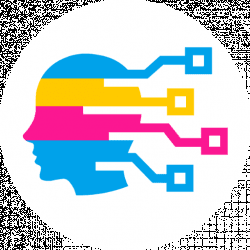 Latest posts by Digital Guyde Team
(see all)
There seems to be a never-ending stream of new VPN service provider, and though some of them are truly exceptional, many more of them are simply an aggravating waste of money. We live in the digital age, and your personal online security shouldn't ever be taken lightly.
There are more online threats popping up with each passing day, and hackers, thieves, and governmental bodies are all trying to capture your personal data.
It sounds like the ramblings of a conspiracy theorist, but we all know hackers are lurking around the Internet and that Edward Snowden brought the wiretapping scandals of the NSA into the public view. The last thing you want is a sub-par VPN service that's not going to properly secure your data. But choosing a VPN service isn't as easy as it may seem.
You can't simply pull up a list of providers and 'poke and hope.' To help you make an informed and confident decision, we're going to be dissecting two popular VPN alternatives: ExpressVPN and Astrill VPN. But before we dig into their features, we first need to look at their prices. I think pricing is the first thing most consumers look for, so let's dig in.
Pricing
ExpressVPN and Astrill VPN have two extremely different pricing models. On the surface, it may look like Astrill VPN is cheaper. And to be fair, Astrill is the cheaper option, but you have to make your own subjective reasoning to compare value, as I'll explain shortly. For starters, let's compare the monthly cost of each service.
The following outlines Astrill VPN's pricing model:
3 Months: $9.98 per month
6 Months: $6.66 per month
12 Months: $5.83 per month
The following outlines ExpressVPN's pricing model:
1 Month: $12.95 per month
6 Months: $9.99 per month
12 Months: $8.32 per month
Right off the bat, you might be thinking that Astrill VPN is about $2-$3 dollars cheaper per month than any respective ExpressVPN subscription. But I would like to point out that you get a lot more features for your money when opting for ExpressVPN.
Astrill VPN may be cheaper, but their service is rather basic when considering all the features you get with their software. Instead of offering one all-inclusive package, Astrill VPN separates a lot of their services into additional add-ons, which cost an extra monthly fee. The following table outlines Astrill VPN's add-on features:
In my humble opinion, most of these services should be included by default. It just seems like they are trying to upsell or nickel and dime their customers. With ExpressVPN, you get the same level of service with an all-inclusive price and aren't required to opt for additional costly features – no matter which subscription plan you select.
So, subjectively, I think that ExpressVPN wins on pricing because they'll accommodate most users' needs without charging them additional fees.
I would also like to point out that ExpressVPN doesn't have a free trial, but they do have a 30-day money-back guarantee. Plus, if you refer a friend or acquaintance to their service, they'll give you 30-days of free service. On the other hand, Astrill VPN doesn't have a free version of their service, a free trial, or a money-back guarantee.
Features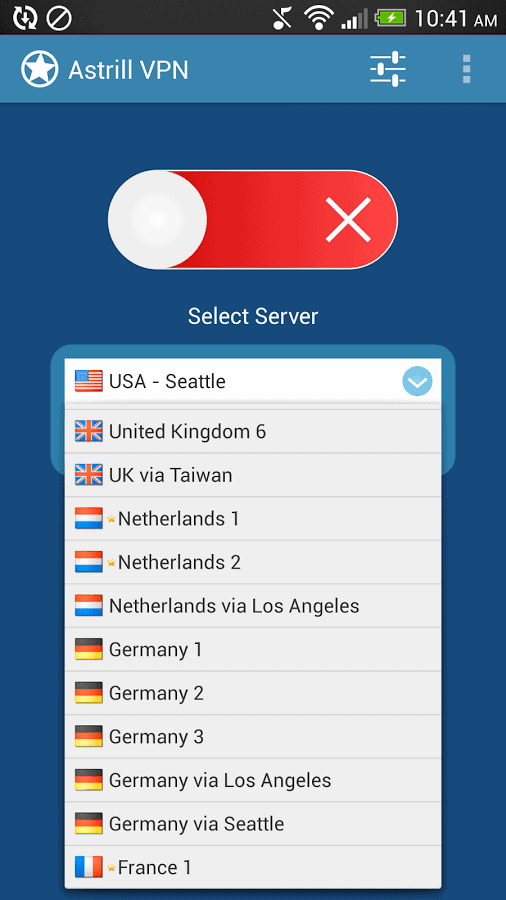 The size of each providers VPN server network is pretty different, too. Astrill VPN has more servers, but fewer global connection locations. To date, ExpressVPN operates servers in 87 countries. Conversely, Astrill VPN operates 270 servers in 49 countries.
Unless you're from a small country that's not on the beaten track of digital service hosting, either provider will work fine in terms of their global connections.
You see, they each run servers in the most popular areas such as Hong Kong, the US, the UK, South America, and Europe. However, Astrill VPN only allows simultaneous connections between one handheld device and one computer. This used to be ExpressVPN's policy as well, though they have recently updated it to 3 simultaneous connections on any type of devices.
And it's worth noting that they both support all the major operating systems, including Mac, iOS, Android, Windows, Linux, and a few other smaller platforms.
Security & Privacy
Astrill VPN has stronger encryption protocols than ExpressVPN, but as you might have guessed, you'll have to pay a premium to get access to them. I would also like to point out that if you're worried about the United States federal government and the NSA, you should opt for Astrill VPN. ExpressVPN is based in the United States, while Astrill VPN is based out of Hong Kong.
Both services have a no-logging policy, which only means that they won't log your online activities or record the payload data flowing through their VPN services. However, both services do log metadata such as your IP address, which serves an account connects to, and the bandwidth you use. ExpressVPN explicitly states the following in their privacy policy:
"In addition, we may collect the following information: dates (not times) when connected to our service, choice of server location, and the total amount of data transferred per day."
In addition, ExpressVPN allows VPN server connections using protocols such as OpenVPN (TCP, UDP), L2TP-IPsec, SSTP, and PPTP. Likewise, Astrill provides access to protocols such as OpenWeb, OpenVPN, PPTP, L2TP/IPSec, Cisco IPSec, SSTP, and IKEv2.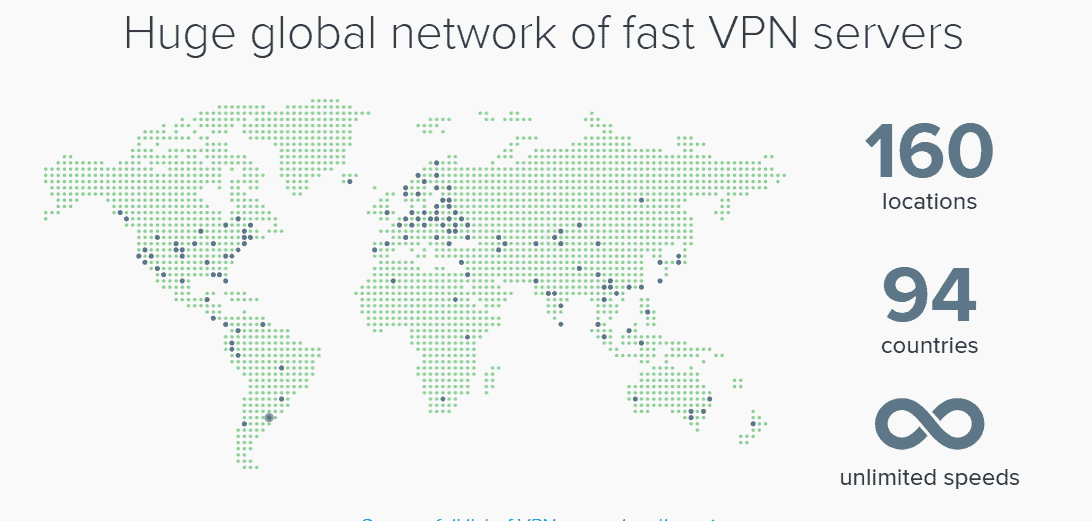 But here's where things get interesting. Astrill has some really cool advanced encryption options, such as one feature they have dubbed 'StealthVPN.' Basically, they have modified the OpenVPN source code to custom craft a tunnel that is invisible to the Great Firewall of China, as well as other firewalls.
They can hide the fact that you're using a VPN tunnel, thus making it impossible for Chinese authorities to block. ExpressVPN doesn't have such a feature. In addition, Astrill includes an addon that uses double encryption. Instead of your data being scrambled by security algorithms once, they run it through the process twice to add an additional layer of security, privacy, and encryption.
But to get the double encryption or StealthVPN features, you're going to have to pay an additional monthly premium. Unless you're extremely paranoid or live in China, ExpressVPN will offer more than adequate security, ensuring that no one can see your data with strong AES-256 encryption.
In summary, I think Astrill VPN has better security and privacy for the following reasons:
More encryption protocol options
Double encryption feature to add extra security
StealthVPN which will circumvent China's firewalls
They are based in Hong Kong, which has more favorable digital service laws
Being based in Hong Kong means you won't have to fear the United States NSA
Their CryptoPlus addon includes 512-bit encryption
Speed & Stability
The results of the speed test weren't exactly neck and neck, though both ExpressVPN and Astrill VPN performed rather well.
The speed test results for ExpressVPN are as follows:
Download speed: 5.02Mbps
Upload speed: 0.92 Mbps
Speed-test server ping: 65ms
Google DNS ping: approximately 89ms
The speed test results for Astrill VPN are as follows: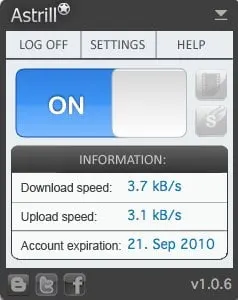 Download speed: 4.08Mbps
Upload speed: 0.91 Mbps
Speed-test server ping: 8ms
Google DNS ping: approximately 35.5ms
As you can see, ExpressVPN won the speed test. I did want to talk about one anomaly, however. Note that the ping time to the speed test server for Astrill VPN was uncommonly low. I ran the test several times and it was always lower than 10ms. This should be disregarded because if you hope to get 10ms of latency to any web server, you can forget about.
What likely happened was that the speed test server was in geographic proximity to the VPN server; in fact, they could have been in the same building or data center.
With exception to that anomaly, ExpressVPN won the speed test. Both connections used OpenVPN, and ExpressVPN had a faster download and slightly faster upload bandwidth. I would also like to point out that both providers had stable ping times to the Google DNS servers, so both connections remained very stable. I didn't experience any packet loss with either provider.
Final Thoughts
To sum things up, I think ExpressVPN is the superior service, with a couple exceptions. First off, I think that they're cheaper given the number of features they provide. If you feel inclined to subscribe to any of the addon features with Astrill VPN, you're going to be paying more than the monthly rate
of ExpressVPN.
And I think their level of security will work for most people. After all, no one (as far as we know) can decrypt or break AES-256 encryption, due to its astronomical complexity and the sheer magnitude of possible decryption values. Plus, they offer more simultaneous connections, which is great for people who want to share an account with a friend or family members.
But there are a few special cases when I'd recommend using Astrill VPN. The first of which is regarding those of you who fear and distrust the NSA. If you're sending sensitive information over the Internet (uploading personal videos and photos, for example) that you don't want the federal government seeing, you will likely want to opt for an off-shore provider.
Also, if you're in the market for the strongest possible encryption that you can find, Astrill is the clear winner.
Lastly, I think Astrill VPN is the clear choice for residents and travelers in China. The StealthVPN feature is really cool, and I can see why that would cost an additional service charge. But unless the scenarios apply to you, I'd recommend ExpressVPN – I just think they offer more value.
If you want to find out more about VPNs in general, how to find the right VPN for your needs, and which are the best VPNs, check out our in-depth guide here.