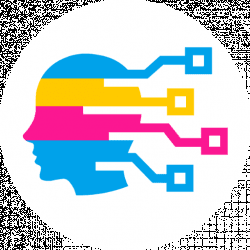 Latest posts by Digital Guyde Team
(see all)
Astrill VPN is yet another VPN service provider in an already crowded industry. With so many different players in the market, you can bet big money that some of them are complete garbage. And while there are many providers who can offer quality service and decent prices, there are only a few providers that are exceptional. Still, the determination of which VPN provider is the best really depends on why you want to use a VPN in the first place.
For instance, you could just be trying to access Internet content (web pages, streaming video, etc.) that has been restricted to cultural, legal, or political reasons. Some people simply want to connect to a foreign game server, and plenty of people just want to encrypt their data to ensure that governments and hackers can't spy on their online activities.
Whatever your personal reasons are, today, we're going to be taking a closer look at Astrill VPN to see if they're a good fit for you.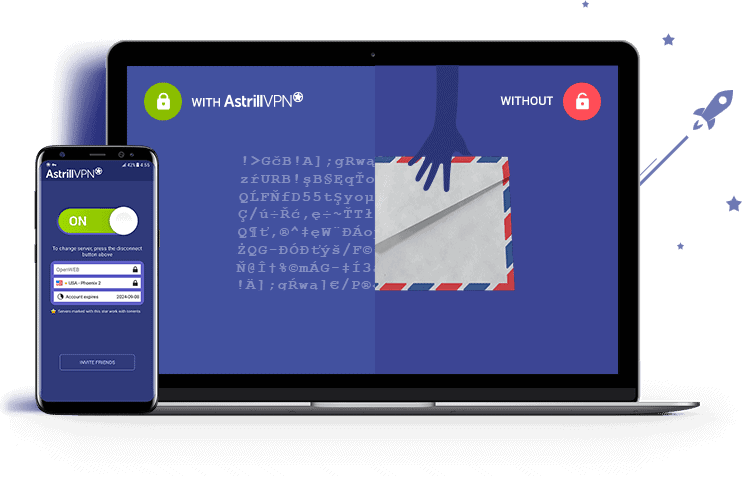 Pricing on Astrill VPN
Astrill VPN isn't expensive, especially not when you compare them to competitors' prices. However, they ceratinaly aren't the cheapest, either. I would say that they're just a little bit higher than the average VPN provider.
In addition, note that they don't package features into different classes of service. Instead, they have a straightforward pricing plan that discounts your monthly rate with longer term subscriptions.
The following outlines their pricing model:
3 Months: $9.98  per month
6 Months: $6.66  per month
12 Months: $5.83  per month
I did find it a bit odd that they didn't have a monthly subscription option, which is something almost every other provider offers. Also, I was rather disappointed to discover that they don't have a free version of their service, and there isn't a free trial, either. In fact, I couldn't find any information regarding a money-back guarantee, which is a common feature among the vast majority of VPN services.
I did also find it interesting that they offer a wide range of extra add-ons. It was a little disappointing to see that some of these features cost extra, because I think some of them should be included by default. Nevertheless, you can purchase the following extra features:
Astrill Add-ons At a Glance
Type of Service
Description
Monthly Cost
Nat Firewall
Helps protect anonymity and prevent online attacks by translating your IP address
$5
Home Plan
Up to 5 simultaneous connections
$5
StealthVPN
An 'undetectable' custom tailored version of OpenVPN which uses double encryption
$2
ProAddon
An 'undetectable' custom tailored version of OpenVPN which uses double encryption
$5
VPN Sharing
The ability to share an encrypted VPN tunnel with other devices on the same connection
$1
Crypto Plus
Adds additional cryptographic protocols such as:
·      CAST 128-512 bit·      Camellia 128-256 bit·      BlowFish 256-512-bit
$2
Private IPs
A dedicated IP address that isn't shared with other users
$5
VIP Plan
Additional simultaneous connections
$10
I'm not 100% sold on some of these extra features, though I do see value in adding extra simultaneous connections and double encryption. But as we'll discuss in the next section, many of these features should come as standard.
Key Features Explained
Basic, Basic, Basic: If you just opt for the basic service plans without any of the additional addons, I think you'll find that their service is as flavorful as stale vanilla wafer. One thing that I really didn't like about their service was that by default, you can only have one active VPN tunnel on one computer and one mobile device. If you want to connect additional devices, you'll have to pay extra.
I found this rather disappointing since you can find other services that allow 5 simultaneous connections per account for a cheaper monthly rate. For example, PureVPN allows up to 5 simultaneous connections. And PIA VPN also allows 5 simultaneous connections, and you can get their service for as little as $3.33 per month.
Wide Compatibility: However, they do support every major operating system, including Windows, Mac OS X, Linux, iPhone, iPad, iPod Touch, and Android. They don't cap bandwidth or monthly data, and they do allow P2P/Bit Torrent traffic, which did please me. Furthermore, they have a moderately large network of servers. Right now they have 270 servers scattered around the planet in 49 countries, so you'll have plenty of global connection options.
Still, I wasn't overly impressed with their basic feature set. If you start adding all of their addon features, things can start to get pricey very quickly.

Security & Privacy
Though I wasn't excited about their features, I did like their encryption services, which is the heart and soul of any VPN provider. They use SSL-256-bit encryption, and users can select one of a myriad of connection protocols including OpenWeb, OpenVPN, PPTP, L2TP/IPSec, Cisco IPSec, SSTP, and IKEv2.
And though it is an addon service charge, I really did like their encryption enhancements. For instance, they have an option to encrypt your data twice over, scrambling it even more than a single encrypted connection can. They're also a great fit for users in China, because they developed a custom version of OpenVPN to hide from the GFW (Great Firewall of China).
Their privacy policy is pretty typical as well. They won't log any of your online activities, though they do collect metadata. More specifically, they'll track your IP address, aggregate bandwidth information, and which servers an account connects to. This is common because it allows the provider to generate network and server statistics that help them plan for future capacity.
Speed & Stability
I had some rather interesting results from the speed test. To test Astrill VPN, I used a typical raw bandwidth speed test as well as a ping to Google's DNS servers to measure stability. The results are as follows:
Download speed: 4.08Mbps
Upload speed: 0.91 Mbps
Speed-test server ping: 8ms
Google DNS ping: approximately 35.5ms

First off, note that I'm on a 5Mb Internet connection, so the VPN overhead took away about .9Mb of my download speed. My upload speed, however, remained mostly in tact. And here's the part I found really interesting: despite my download speed decreasing by about 18%, the ping times and latency were low across the board.
In addition to only 8ms to the speed server, it only took about 35ms to reach the Google DNS servers. So while they may not have tested as the fastest service in terms of speed, the connection was incredibly reliable.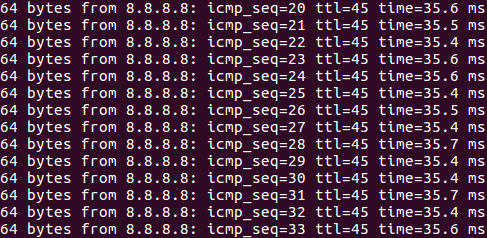 I ran it through all the usual usage tests as well and didn't find any problems. Streaming videos from YouTube and Netflix buffered without a hitch, web browsing didn't appear to slow down at all, and I could download files without noticing any impact. I don't play online games, but I'm curious to see how these small latency stats would fare with a game like League of Legends. At the very least, it's an encouraging prospect.
Final Thoughts on Astrill VPN
So what's the bottom line? Well, I'm not sure that Astrill VPN is the best option for the average user, and I'll tell you why. I think people can find other services that include more features and cost less than Astrill VPN. The addon features are rather expensive, and can really stack up to make an incredibly costly service.
The highest price for all of the addons that aren't mutually exclusive combined with the monthly cost would be $37.98 per month (yikes!). However, it's rare that any customer would choose all of the addon services. Still, I'd recommend looking for another provider. Personally, I think that they are really only a fantastic option for people who live, travel, or work in China, or people who want the strongest encryption they can find (and are willing to pay a premium to have it).
If you'd like some other recommended alternatives, I'd look into other leading services like ExpressVPN, PIA VPN, PureVPN, IPVanish VPN, VyprVPN, or TorGuard VPN. I just couldn't wrap my head around paying more than I needed to for the additional services, and I know I can get more features than their 'basic' plans for a lower cost.