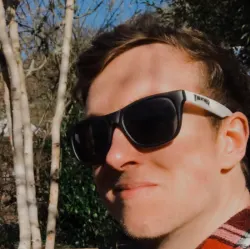 Latest posts by Andrew Nile
(see all)
VPNs, or Virtual Private Networks, are excellent. They are a simple way to protect your identity online and access worldwide content. Keeping you secure and allowing you to circumnavigate censorship if needed. To put it simply, a VPN is an encrypted tunnel between your device and the internet. 
VPN advertising in 2022 is a problem. It overwhelmingly targets people's paranoia and presents itself as the sole solution to cybersecurity. It isn't.
There are many logical reasons why you would opt to use a VPN, but don't let the marketing fool you into thinking they are the only way to protect yourself online. Or even that they are a 100% guarantee of protection from cyber threats.
In this comparison guide, we'll be taking a closer look at two of the most popular options on the market. NordVPN and ProtonVPN.
I'm an IT professional who uses VPNs daily, both for remote work and private use. So let's demystify VPNs and provide some explanation as to why you may wish to use one and the best features to look out for.
Bottom Line Up Front
NordVPN is a fantastic option and my personal VPN of choice. It's affordable and packed with features that will benefit any user. However, while ProtonVPN may be cheaper, it lacks the speed and server availability of Nord.
Main Differences Between NordVPN vs ProtonVPN
The main differences between NordVPN and ProtonVPN are:
NordVPN offers up to 6 devices per license, whereas ProtonVPN offers 10

NordVPN supports torrenting on all servers, whereas ProtonVPN has restrictions

NordVPN starts at $11.99/mo, whereas ProtonVPN has a free plan or premium for $9.99/mo

NordVPN offers 24/7 Live Support Chat, whereas ProtonVPN only offers email

NordVPN uses the WireGuard VPN Protocol, whereas ProtonVPN uses OpenVPN
Here are Some Reasons why you Should Consider Using a VPN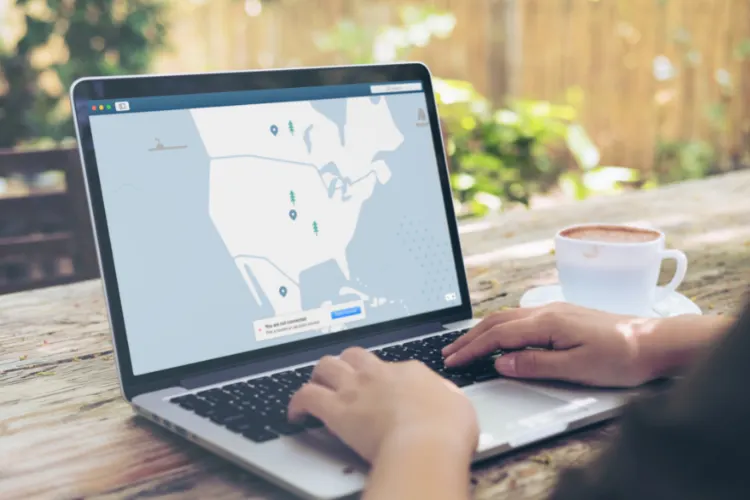 Privacy & Security
Because your traffic is encrypted, you're protected from others who may wish to access your data. This can be as simple as shielding your information from websites that want to track you or protecting you from rogue networks, packet sniffing, and man-in-the-middle attacks.
This is especially important when using public internet, like a mall or your favorite coffee place.
Remote Working
VPNs allow employees to work from home even though they're accessing the intranet in a different city. It can also enable consumers to access their home network while vacationing.
Censorship & Regional Restrictions
VPNs can make it look like you're browsing from a different country or region. Which is fantastic for sites with regional content restrictions or if you live in a country with strict censorship laws.
Streaming
If you want to stream content from the likes of Netflix, Hulu, or iPlayer in regions that aren't supported or want to access content that's locked to a specific country, a VPN can help you do this.
Types of VPN
There are two main types of VPN: 
Remote Access VPN: Allows users to connect to a private network and access all its resources remotely. 
The Site-to-Site VPN: Sometimes referred to as a Router-to-Router VPN, this is predominantly used by businesses to bridge the network between 2 or more branch locations. Depending on the organization's needs, these can be Intranet or Extranet-based.
As a consumer, you will likely look at this first type – the Remote Access VPN.
How to Pick a VPN
When deciding which VPN to purchase, there are several critical areas for attention. Of course, your core focus will likely be the number of servers available, the countries they're hosted in, and the speeds they provide. Other than the pricing, of course.
However, you should also be on the lookout for aspects such as their security features. Kill Switches, in particular, are an excellent feature, as is the option for Always On.
On the subject of security, please ensure you take a look at reviews and read the news. While VPNs are intended to protect you from malicious misuse of your data, some have been known to spy on you.
A small number of VPNs out there have been called out for sharing user data with the FBI, despite promoting themselves as no-logs VPNs.
Exploring NordVPN and ProtonVPN Features
NordVPN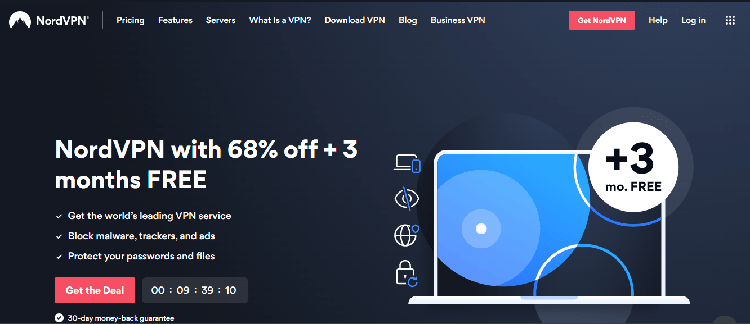 Key Features
Secure data on up to 6 devices

Independently verified fastest VPN on the market

App available on smartphones, computers, routers, and media players

Dark Web Monitor

Meshnet – Connect to any remote device over private encrypted tunnels

One-Click encryption for mobile

5600+ servers in 59 countries

Split tunneling support

Kill Switch
NordVPN is one of the most popular options on the market in 2022, and it's easy to see why. It's constantly winning awards in various categories, and they very proudly hold the title of the fastest VPN available. It's also great for beginner VPN users.
Not only does Nord have one of the cleanest interfaces of any VPN, but it can be set up to automatically select the best server for you. Ensuring you get optimal speeds and a secure connection every time.
In terms of pricing, NordVPN starts are $11.99/mo, but there are often deals available. For example, Nord is offering a reduced fee for the first 3 months at the time of writing.
There are also significant discounts if you purchase a 1 or 2-year plan upfront, and Nord gives you the option to cancel within 30 days for a full refund if you aren't getting on with it. Now, there are more expensive plans available.
These are for those who would also like to include a cross-platform password manager, a data breach scanner, and 1TB of encrypted cloud storage. But these are all things you may find cheaper or of better quality with other providers, so I'd recommend shopping around a bit before jumping on one of these plans.
NordVPN's feature list is pretty standard. There aren't many features here that you wouldn't find elsewhere. But it does do them rather well. There's just something about the way that Nord handles simple things like the humble Kill Switch that's just right. 
I also really appreciate the Double VPN Servers feature. This allows you to send your traffic through two different VPN servers for double encryption. Great for the security-focused, but potentially overkill. It's just nice to know it's there.
Now, for those of you who do prioritize security. Nord truly has your best interests at heart. Based and operating out of Panama, a country with no mandatory data retention laws, NordVPN holds true to its strict no-logs policy.
A caveat could be that Nord Security (NordVPN's parent company) is based in Lithuania. A country bound to Mutual Legal Assistance Treaties (MLAT) with the US.
However, NordVPN insists that the treaty has zero impact on user data. Nord also uses one of the safest encryption methods available, AES-256. Great news if military-grade encryption is your jam.
Now, let's talk about customer support for a second. Nord's 24/7 live support chat is a godsend and, honestly, one of my favorite features.
It may not seem important now, but it's nice to know it's there when you need it. Why wait days for an email response when I can get immediate help from a fantastic support agent in a heartbeat?
If I have to tweet one more company for tech support because it's the only option they give, I will not be held responsible for my actions. Come on, people, it's 2022. Get a live chat service.
Overall, NordVPN comes highly trusted and well received, with scores from users praising the customer service, security, and a wide range of supported platforms. My experience has very much been the same, especially due to the accessible user interface which allows anyone to get started with VPNs. 
Streaming
If you want to use your VPN for streaming, NordVPN is a great choice. Nord effectively unblocks 11 regions on Netflix. It's also readily available on devices such as Smart TVs and Firesticks. Couple this with its speed and bandwidth capabilities, and it's clear Nord is a strong contender in this space.
You should choose NordVPN if
You value top-notch customer service, the highest speeds, and brilliantly intuitive UI.
NordVPN – Pros and Cons

Pros
Extremely user-friendly

P2P Servers optimized for torrenting

Tor-over-VPN Servers

Great customer support

Fastest VPN on the market
Cons
No Linux app. Requires use of the terminal and repository

Plenty of cheaper options are available

Few extra features for the cost
ProtonVPN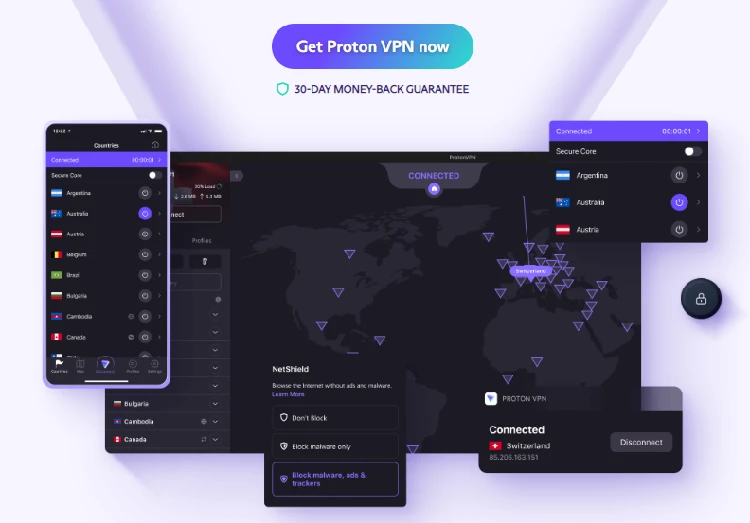 Key Features
Open Source

Available on Windows, Mac, Linux, Android, iOS, Chrome, Firefox

Free plan available

1751 servers in 64 countries

High-Speed servers (up to 10Gbps)

Built-in Kill Switch or Always-on VPN feature.

Superb physical security
ProtonVPN is an open-source VPN from the creators of ProtonMail. The great benefit of ProtonVPN being open-source – and a significant benefit of open-source software in general – is transparency.
Anyone can inspect, modify, and enhance the source code. This is a great aspect to look out for if you care about these things. I love open-source projects, so ProtonVPN was very attractive to me for this factor alone.
ProtonVPN does have a free plan if you're on a budget or simply wishing to try it out. You will, however, be missing out on a tonne of features. Free users are limited to just over 100 servers in 3 countries (US, JP, NL) and capped to "Medium VPN Speed" with 1 connection.
You will need to opt for the paid offering to fully use Proton's 1700+ servers in over 60 countries, "High VPN Speed," and access to P2P and Tor support. This premium plan comes at $9.99/mo, with discounts for 1 or 2-year plans.
What ProtonVPN may lack in server numbers and speeds, it makes up for with its heavy emphasis on privacy, security, and transparency. It's an excellent option for anyone looking for a VPN on the OpenVPN protocol or anyone looking at starting out with a free plan.
However, it's worth considering that it's not the most user-friendly experience, especially when compared to something like NordVPN.
Proton is also severely lacking in the customer service department. Look, I'm sure their customer support team is great. But 1-2 days for a reply to an email because it's the only option available? Not a great look, guys.
It's clear to see that ProtonVPN is prioritizing security over all else. Their servers are located in high-security locations in privacy-friendly countries like Switzerland.
When Proton-VPN says high security, they're not joking. Their critical infrastructure outside Zurich features biometric security, and other sites include former military bases.
These locations mean you're protected by some of the world's toughest privacy laws, and Proton remains outside of the jurisdiction of the US and EU. All network traffic is encrypted with the AES-256 encryption standard, and remains strictly no-logs. Ensuring your data is safe.
The general user consensus for ProtonVPN is not great. Customers praise the free offering and the company's transparency when it comes to security and user data, but customer service and the overall user experience is poor. I want to say ProtonVPN is great. I really do. I just can't.
It's difficult to configure, clunky, and honestly, it feels like a gimmick. Your experience may differ, but for me, it's just not quite value for money. I appreciate what they're trying to do. It's just not quite perfected yet.
Streaming
If you plan to use ProtonVPN for streaming, take note. Netflix does occasionally block the IP addresses of Proton's free servers.
Something ProtonVPN claim is out of their control. However, they guarantee full access for users on the Plus or Visionary plans. In addition, using ProtonVPN will give you access to content from 11 countries, opening up plenty of new viewing options for subscribers.
You should choose ProtonVPN if
You value open-source projects, want good speeds, and don't mind relying on email for customer support.
ProtonVPN – Pros and Cons

Pros
Open Source – Great for those who desire transparency

Independently audited

VPN Accelerator claims to boost VPN speeds by 400%

The free plan is a good starting point for new users
Cons
Support is only available by email.

It could be easier to configure

Limited P2P availability

Prone to VPN blocks
Speed Comparison
For the sake of this comparison, I have included my results from speedtest.org. In addition, I have included my base speeds for transparency. Please note your results will vary based on several potential factors.
Base Speeds
Download speed: 48.31Mbps

Upload speed: 5.64 Mbps

Speed-test server ping: 19ms
NordVPN
Download speed: 41.23Mbps

Upload speed: 4.84Mbps

Speed-test server ping: 26ms
ProtonVPN
Download speed: 39.19Mbps

Upload speed: 4.48Mbps

Speed-test server ping: 33ms
Please bear in mind that a 20-30% drop in your network speed while using a VPN is normal and to be expected.
Are There any Alternatives?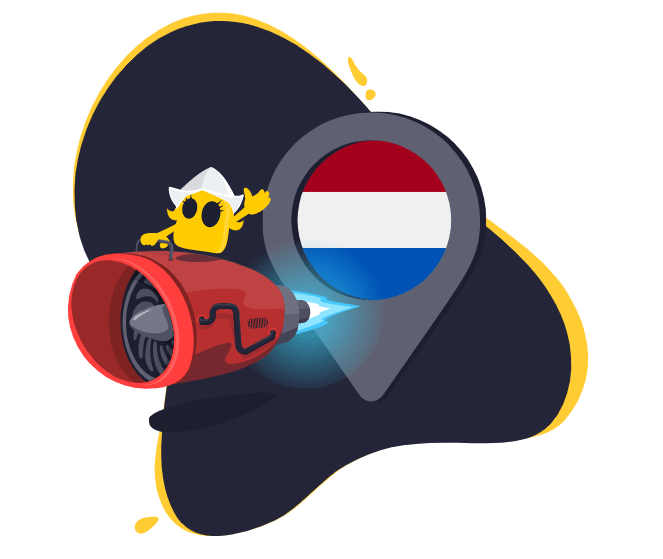 One of the best things about VPNs is the number of them available. There's something for everyone and at every budget. However, they're not all equal, and checking reviews from trusted sources is essential.
I'd personally recommend checking out are TunnelBear, Private Internet Access, and CyberGhostVPN. All of these options are user-friendly, have great speeds, and are available at decent prices.
Honorable mentions include Surfshark VPN, Express VPN, AtlasVPN, and Ivacy. I've not tested or experienced these four, but they come highly trusted by their customers and meet the rigorous security standards you'd expect.
NordVPN or ProtonVPN? Overall Recommendation
NordVPN and ProtonVPN are so similar in features that it's likely to come down to personal preference. In my experience, Nord offers a far more user-friendly experience.
Their applications are easy to navigate and understand, and they're available across so many different platforms with minimal leg work to get it configured. It's also the faster option, and if server numbers and available countries are important to you, they lead by a country mile.
Don't get me wrong, though. ProtonVPN does still offer incredible speeds. Even if they can't quite match that of Nord. The use of the OpenVPN protocol is great for anyone who deems that important, but it's not quite as feature-rich or beginner friendly as Nord. It's also lacking Nord's incredible customer support.
NordVPN does cost a little bit more, but it is more than worth it in my opinion. Plus, they constantly seem to have introductory offers available if you'd like to take it for a test drive before committing to a long-term plan. So if you want good value, great features, and super speeds and protection, NordVPN is the one for you.
FAQs
Question: Are VPNs Legal?
Answer: VPNs are, first and foremost, a privacy tool. It is entirely legal to use a VPN. However, you should never do anything that constitutes criminal activity. It is also essential to make sure you read and understand your VPNs terms of use policy.
Question: Can a VPN Protect you from Hackers?
Answer: VPNs redirect your internet traffic and disguise your IP address. Encrypting the information you send across the internet makes it much harder for people to read if they were to intercept it. While VPNs are incredibly secure, it's not a 100% guarantee you won't be hacked.
Question: What VPN works with Netflix?
Answer: You can use any VPN to access Netflix, and it's perfectly within Netflix's terms of use to do so. It's worth considering, however, that what you can watch may be limited to content that Netflix owns the global rights to, such as their originals. Therefore, Netflix recommends turning off your VPN to access all the content available in your country.
Bottom Line
Overall, NordVPN is significantly faster and offers far greater security features. In addition, with a more user-friendly interface and top-notch P2P support, NordVPN is a better bang for your buck for most users.