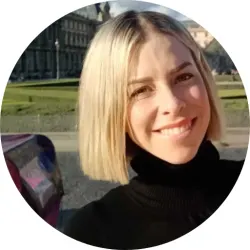 Latest posts by Jodie Chiffey
(see all)
Heimdal Security may not be a traditional name in the world of personal antivirus software however it is emerging as one of the leading brands to help protect your digital devices.
Having a solid antivirus program installed on your desktop or laptop is vital. As cybersecurity is improving all the time, the threats posed by malicious individuals and groups is evolving too. Malware, viruses and other infectious pieces of code are more sophisticated now than ever before and this is why you need to ensure you have an up to date and secure piece of software to protect yourself.
Heimdal Security offers various programs that will offer different degrees of protection and in this review, I am going to look at one in particular – Thor Antivirus.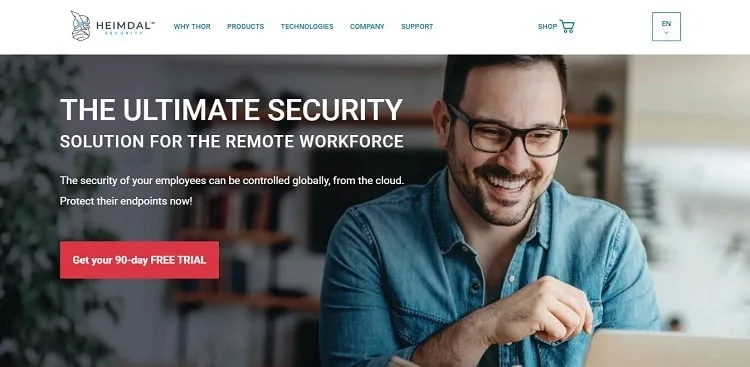 Thor Antivirus Review: Pros and Cons
Pros
Reliable and powerful antivirus software built for personal use
Doesn't require a lot of processing power and can be run on most systems
Easy to use interface so you don't need any technical knowledge
Automatically updates 3rd party apps
Cons
Scan times aren't the quickest and can be slow
Some of the terminology used can be confusing at times
Pricing is a bit above many other personal antivirus programs on the market
System Requirements
Operating System

Windows 7 (32-bit and 64-bit), Windows 8 (32-bit and 64-bit), Windows 10 (32-bit and 64-bit)

 

MacOS 10.13 – High Sierra and above.

Disk space

400 MB

RAM

250 MB

Other

Internet access

 

Microsoft .NET Framework 4.6.1
Thor Antivirus Review: Core Features
The anti-virus program has many different features that are designed to ensure that you are protected from all angles. Below are the main aspects of this antivirus software you should know about.
Setting up the program
One of the great things about Thor Antivirus is that it is very easy to set up and get the basic features ready to go. You need to download the program from their website after you have purchased the product and you can get a free 30 day trial of the software too. If you have ever downloaded a file and installed a program on your computer then you'll find this easy.
You'll just need to enter the license key that will be emailed to you when you purchase Thor Antivirus. If you have got a free trial and you want to 'try before you buy' then you won't need to do this step.  The installation process will also let you know when the license expires so you'll be able to renew your subscription whenever it runs out.
It doesn't take long to install at all so you won't be waiting around for hours while the changes to your computer take effect and you shouldn't need to reboot your computer either. It doesn't take up a massive amount of disk space either. Once the installation process is complete you'll get to see the interface.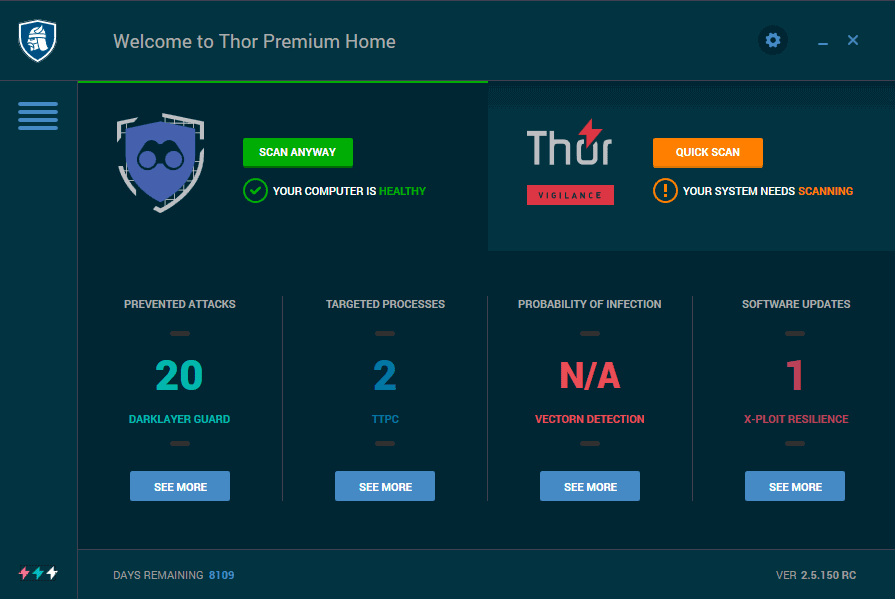 Interface
Most antivirus software is designed so that the everyday computer user is able to navigate around it easily and Thor Antivirus is no different in this regard.
It offers a bright and welcoming color scheme and the icons change color in relation to the state of your system and the program itself. This is handy so you can see critical things that you need to take action on such as carrying out a scan if you haven't done it for a while or even if the program has picked up a malicious file.
You'll see a variety of statistics on your dashboard from how many attacks have been prevented and also what software it has updated on your system. While the basic functions such as carrying out a scan are pretty straightforward and easy to spot, some of the terminologies can be a bit confusing. For example, the X-Ploit Resilience feature (which I'll look at below) isn't immediately obvious as to what it actually does.
That being said, a quick bit of research and you'll get acquainted with the different terms pretty quickly. It is also possible to easily disable and enable certain functions for Thor in the interface as well.
Overall the interface with the Thor Antivirus is fairly straight to the point and easy for most people to navigate around.
Scanning for viruses
Let's get to the most important function of an antivirus product – the actual scanning for viruses.
The product offers a range of different scan types such as Quick Scan, Active Processes, Full Scan, Hard Drive, Local Drive, System, Network Drive, and Removable Drive. One other small gripe with this software is that many of these scan types aren't clear what they actually scan but again with a bit of research you will soon find out.
The initial scan on your computer (the first time that you use it) will take longer than any subsequent scans. Many pieces of antivirus software such as those from McAfee suffer from slow scan speeds and while Thor isn't the slowest by any stretch of the imagination, it isn't the quickest either. I'd rate it as just below average for the time it takes to scan your system.
Obviously this depends on a variety of different factors such as if it is the first scan performed by the software, what type of scan you are conducting and also how many files you have on your computer that the program needs to look into.
This isn't necessarily a bad thing as it is better to have a slower antivirus that scans deeply for malicious items on your computer than one than carried it out really quickly but misses potentially infectious files.
It picks up test malicious files well and also performs admirably in real-life scenarios too, so as an antivirus software it pretty much does what you need it to do.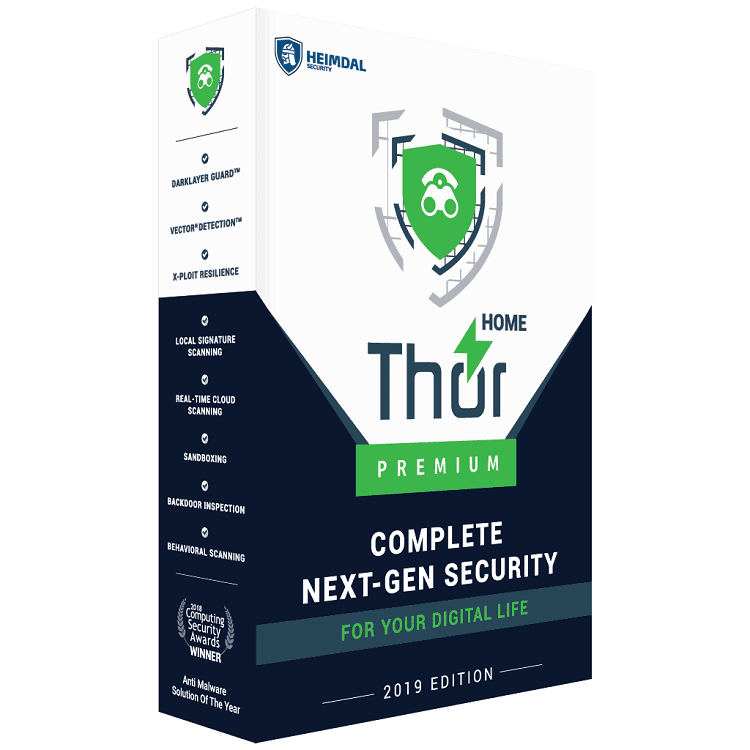 Support
Thor products don't have their help section integrated into the software which can be a small drawback for some however it does take you through to their in-depth help center which is on their website.
They have a lot of documentation on there so you'll find information for all the different features. This is really good as learning what some parts of the software actually do is important especially when the names aren't obvious.
You can also contact their support team by submitting a ticket on their website. It would be nice to have a live chat feature or at least telephone support however they respond really quickly and have a ton of great materials on their website which will answer most general queries.
Other features
Simply scanning for viruses is all well and good however these days there are so many threats to our information and also to our data. Following proper internet security is great but you want an antivirus software to do a bit more than scan your system every now and again.
This is why Thor comes with several additional features that I should make you aware of.
DarkLayer Guard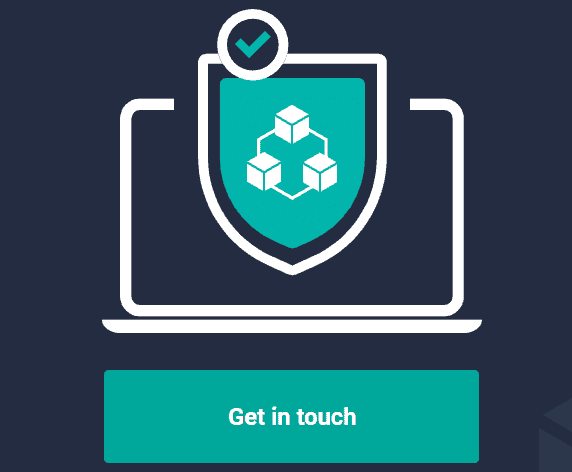 This sounds impressive and the way it works will certainly help boost the security when you are online. DarkLayer Guard is an extra feature that detects zero-day exploits, data leakage, next-generation attacks, and ransomware before they get the chance to impact your computer.
It uses something called machine learning technology to analyze your internet activity and trends. By using all three of DNS, HTTP and HTTPS it can detect and block second-generation malware from infecting your system.
Another part of this feature is its URL filtering system. This is designed so that if you do accidentally try to go to a domain that has been flagged as a malicious site then the software will block your access to it. Instead of seeing the website in question a message stating that "Heimdal Security has blocked this page" will appear which can be the difference between having your information stolen and keeping your data secured.
X-Ploit Resilience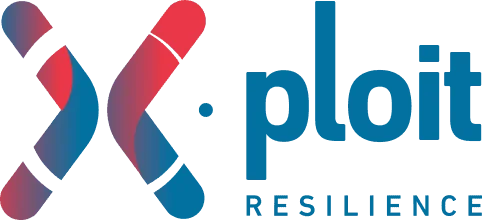 Onto the second additional feature of this package – X-Ploit Resilience. I mentioned this earlier in the review and while it isn't obvious right away what this does it provides an important security component – keeping software on your computer up to date.
The cool thing about this is that it scans all your third party applications and software to make sure that they are updated to the latest version. This is vital because the software that hasn't been updated with the latest security fixes is one of the main methods individuals and can get into your system. Many people don't update forgotten about programs on their computer and this can offer a backdoor method of infecting your device with viruses and other malicious tools.
While the number of applications that Thor Antivirus currently has a database of isn't huge by any means (it is around 60 programs and applications in total), it does include most of the main pieces of software that people have on their computer such as Dropbox, 7-zip, Adobe Acrobat, Firefox and VLC.
The X-Ploit Resilience can update these programs in the background so you aren't interrupted and you can also have the software scan your applications too if you want to check for the latest updates manually.
Are there any alternatives?
There are so many antivirus programs out there that it can be difficult to know where to start. While Thor Antivirus is powerful for a home security solution, there are some alternatives out there that you can try.
#1 Avast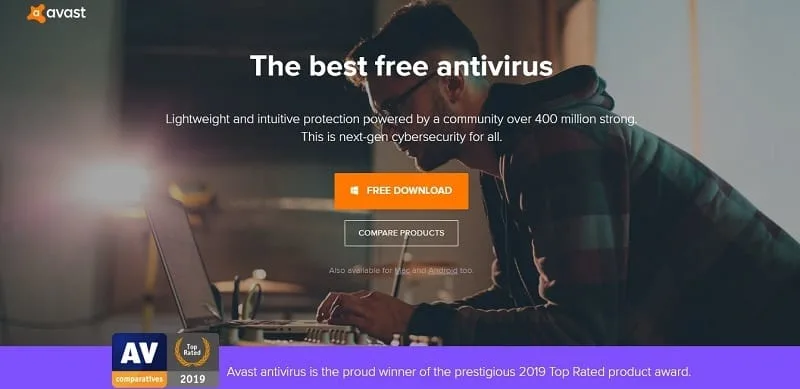 Avast is a big name in the antivirus market and you have probably come across this software before. They offer various antivirus products and their internet security software will cover you against viruses, malware, spyware, adware, and Trojan protection.
Avast is a pretty lightweight product too, so it isn't going to clog up your system with a ton of unnecessary files and programs while they also provide additional features such as file shredding and password management. You might not need them and you may have other programs that do this but it's pretty good that they are included.
Avast is a reasonable alternative to Thor and they have a free version although it doesn't come with as many features as their paid product.
#2 Norton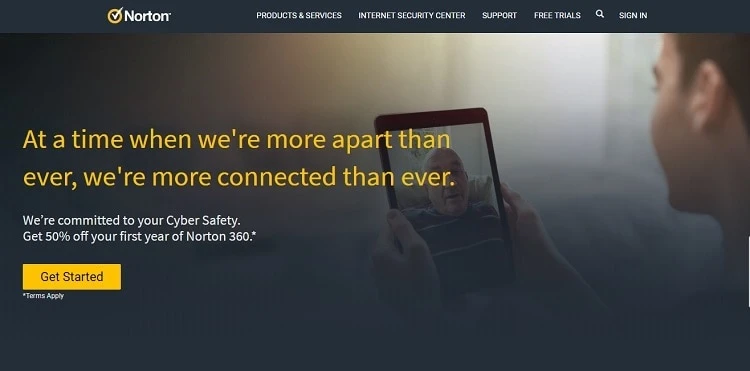 The other alternative to Thor Antivirus is Norton and you will no doubt have heard of this software as they have been around for years. In fact, you can check out our Avast v Norton review if you want more information on how it compares to our first Thor alternative antivirus software.
Norton, like Avast, is perhaps more of a 'traditional' antivirus program than Thor however it does offer the usual virus, malware, spyware, adware, and Trojan protection. Norton's Standard package also provides identity and online transaction protection.
That being said, Norton doesn't come with as many additional features such as file shredding and password management.
Final Thoughts
I think that Thor Antivirus is a really good product for protecting your personal computer whether it be a laptop or a PC.
The Premium Home package comes with a range of great individual products which includes Thor Foresight and Vigilance which are used to detect existing malware and threats while also protecting you against possible infections on your computer.
The additional features that come with the software such as DarkLayer Guard and X-Ploit Resilience are very useful as well and they all combine to ensure you get a well-rounded product.
The interface is simple and while it may take a while to get used to the terminology that is used, basically anyone can navigate their way around the program and ensure that their computer is being kept up to date and protected.
It may not have the quickest scan time in the world but it is better to have an in-depth deep scan than one that simply does the job quickly but misses potentially infected files that prove to be a threat to your security.
Thor Antivirus is a powerful security solution and one that makes sure you will be protected against online threats such as viruses, malware, and ransomware.  You can check out this Thor security product here.
FAQ's About Avast Antivirus
Can you use Thor on a Mac?
Yes, there is a Mac version that works on MacOS 10.13 – High Sierra and above.
Does it have a mobile version?
Yes, there is a mobile version of Thor which will protect your device and it can be downloaded from the Google Play Store. It is currently only available on Android and works on versions 6.0 and higher.
Can you run Thor with other antivirus software?

You can run Thor Foresight with other antivirus software as it offers an extra layer of protection. Foresight can work alongside many of the main antivirus programs however Thor Vigilance is an antivirus solution in its own right and shouldn't be used in conjunction with any other antivirus products.
How many computers is your subscription valid for?

Depending on what level of subscription you have bought, you can run the antivirus software on 3, 5 or up to 10 computers.
Recommended Reads: