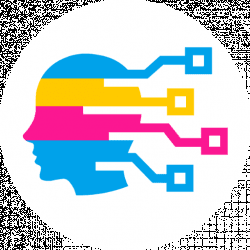 Latest posts by Digital Guyde Team
(see all)
New Zealand is famous around the world for top-notch Rugby and beautiful mountainous landscapes. But from a digital perspective, New Zealand is one of the top havens for Internet users in the entire world. In fact, Reporters Without Borders listed New Zealand as the fifth most free nation in their 2016 index.
The higher a nation ranks in this index, the more citizens of a nation enjoy the freedom of expression, the right to free speech on the Internet, fewer restricted websites, and more general Internet freedoms.
Being ranked in fifth place is no small thing, especially when you consider that there were a total of 180 countries in the index. Also, note that New Zealand only lost to nations like Finland, Netherlands, Norway, and Denmark.
For these reasons, you may think that it isn't necessary to use a VPN inside of New Zealand's Internet infrastructure, but that's simply not true. The first reason to use a VPN tunnel is to access restricted content.
I know that may sound a little counter-intuitive, especially because I already claimed that New Zealand ranked 5th in an Internet freedoms survey. But we'll talk about that in greater detail soon enough.
The second reason to use a VPN tunnel in New Zealand is for security, and by extension, privacy. Even though New Zealand isn't known for being a nation with heavy governmental surveillance (like the US and the UK), digital threats and eavesdroppers are still an ever-present threat – especially when you access content hosted in a foreign country.
Securing Your Wi-Fi Connections
Whether you live in Auckland, Wellington, or a smaller community, chances are you use public Wi-Fi from time to time. Unfortunately, the ugly truth is that public Wi-Fi isn't safe, regardless of the country you're in.
Hackers and script-kiddies can attack other computers and mobile devices over the wireless LAN with man-in-the-middle attacks, cookie stealing techniques, session hijacking, ARP poisoning, and sniffing techniques.
A few websites can secure connections with HTTPS, but the majority of your connections will still be vulnerable to attacks. However, if you have a VPN tunnel, your connection will become secured. Even if an attacker captures your data from a VPN tunnel, there's nothing they can do to read it since it is transmitted in an unintelligible and encrypted format.
NordVPN
NordVPN may not have the most expansive network of all the alternative providers in this list. Nevertheless, they offer a great value and are one of the best VPNs for New Zealand.
To date, they operate over 785 servers in 57 countries (including New Zealand) and are always expanding their network. One of their main advantages is affordable pricing because an annual subscription makes the price of their VPN only $5.75 per month.
Also, they're a great fit for BitTorrent downloaders for two reasons. First and foremost, NordVPN does permit P2P and BitTorrent traffic through their network (not all VPN service providers allow P2P). Secondly, their software comes with a VPN kill-switch to halt torrent downloads in the event of a VPN disconnect.
Last but not least, one of the reasons I love NordVPN is because they allow more simultaneous connections than any other VPN service I've ever used. You can connect up to 6 devices at the same time, making the monthly per-device cost only $0.96 cents. Check out the latest subscription rates here.
BufferedVPN
Next up is Buffered VPN, which has the advantage of being based outside the United States. A lot of folks are wary about digital services based in the US due to past federal government and NSA wiretapping scandals. Fortunately, BufferedVPN is based out of Hungary and has a sparkling and clean no-logging policy.

They do allow up to 5 simultaneous connections per account, which helps justify their cost. I wish they were a tad bit cheaper, but $8.25 per month with an annual subscription is justifiable given the number of devices you can connect at once.
Also, note that they provide a generous 30-day money back guarantee, and run on Mac, Linux, Windows, iOS, and Android. Last but not least, know that they do have servers in Auckland as well as other locations in 36 other countries.
ExpressVPN
ExpressVPN is another great option for users based in New Zealand. To date, ExpressVPN operates servers in over 87 countries, including New Zealand. In addition to their 99.99% uptime guarantee, ExpressVPN has proven their merit as one of the faster VPN services time after time. And they don't impose any bandwidth restrictions or monthly data limits.
You'll be able to secure up to 3 devices with a VPN tunnel at the same time, which seems to be the industry average. I don't think their software is anything extraordinary in terms of extra features,6 bells and whistles, and there is one drawback to their service: price.
The monthly cost of an annual subscription is $8.32. Though not the most expensive provider on the market, they are more highly priced than average. That said, I was grateful that they included a 30-day money back guarantee to give users an entire month to test out their service risk-free. Read our Full Express VPN Review here.
IPVanish VPN
IPVanish provides many of the same advantages as ExpressVPN but doesn't cost as much. If you opt for a year-long subscription, the monthly rate is discounted to $6.49.
However, they only provide a 7-day money back guarantee, which I suppose is better than nothing and still adequate enough to test out their software. Also, their network of servers is more limited in size as compared to ExpressVPN.
IPVanish has servers in 60+ countries around the world, including all the usual locations (US, UK, Hong Kong, EAME locations, South America, etc.) as well as New Zealand.
They have over 40,000 IP addresses, which makes it very difficult for digital services to block their IP addresses, too. And they allow each account to connect up to 5 simultaneous devices, which improves their per-device value. Last but not least, their software is loaded with secondary features, like DNS leak protection and a VPN kill-switch. Read our full IPVanish Review here.
PIA VPN
Last but not least is PIA VPN, which is a quality provider with a few key advantages over the aforementioned services.
In my humble opinion, one of the greatest advantages of Private Internet Access VPN is that they're a quality provider with more attractive pricing than the majority of other providers. Usually, with cheaper providers there's a stigma of "you get what you pay for," but PIA VPN has repeatedly tested well in speed tests and shown they have reliable servers.
You can get their service for as little as $3.33 per month, making them the best provider mentioned if you're an extremely price-conscious individual. They do have servers in 26 countries around the world including New Zealand, Australia, the United States, and the UK. I also like the fact that they include DNS leak protection in their software and permit each account to connect up to 5 devices simultaneously.
If you're looking for a low-cost provider to unlock content in New Zealand or abroad, I highly recommend PIA VPN. Though they don't have a free trial, they do include a 7-day money-back guarantee, which should give you more than enough time to test out their services. Lastly, note that they support all the major operating systems and platforms, including Windows, iOS, Mac OSX, Android, and even Linux. Check out our PIA Review here.
My Final Thoughts
New Zealand is a veritable haven for Internet users since there is little to no governmental censorship, surveillance, and invasions of privacy. However, despite the fact that the Internet is so free and open, you need to realize that there are few geographic boundaries on the Internet.
With exception to heavily policed countries and technologies (like The Great Firewall of China), you could inadvertently pull up data hosted in another country in fractions of a second.
And if your data isn't secure by a VPN tunnel, there's no telling how many governmental agencies, hackers, ISPs, and other eavesdroppers could pick up your data and snoop through it.
Unfortunately, the United States is still one of the most popular countries for cloud hosting, and one of the most popular digital destinations. Whether you knew it or not, your computer likely makes connections with US-based servers all the time.
Also, tons of content is restricted to geographic regions, like the BBC iPlayer, RTE player, and streaming services like Hulu. Even though New Zealand may not place many restrictions on their Internet connections, the rest of the world does. It's simply a necessity to use a VPN tunnel to secure your data and access geographically restricted content.