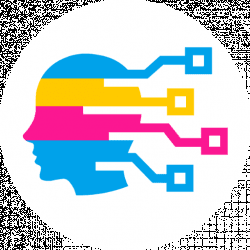 Latest posts by Digital Guyde Team
(see all)
Let's face it, online gaming is a blast. Unfortunately, real-time multiplayer games are among the most resource-intensive and latency/bandwidth-sensitive applications on the planet. And the necessity for lightning-fast connections is only compounded if you game competitively.
Every gamer has, at one point or another, felt the harsh bite of lag. Internet connectivity isn't always perfect. It takes a fraction of a second of lag before it's game over.
Even if you tell your teammates that you had technical difficulties, most will hurl back insults. They will call you a newbie. Also, they will think that you're just looking for a scapegoat to compensate for poor skills. Believe it or not, a VPN can actually improve the speed of your Internet connection.
I can already hear some of you laughing or crying out in protest. I know, it seems a little counterintuitive, but it's true…in some cases.
The ugly truth is those encryption technologies used in VPNs add an unavoidable degree of overhead to many Internet connections for a couple reasons. First of all, the encryption process demands resources such as memory and CPU cycles. Furthermore, your online game data must first be routed to the VPN server before being sent to the destination gaming network.
But using a VPN to play online games isn't a new idea. For years and years, people have been using VPNs to circumvent geo-restrictions or to connect to gaming networks in other countries with games such as League of Legends, MMORPG's like World of Warcraft, and console games.
Some games, be they old and end of support or brand spanking new, are only hosted in other markets such as Asian nations.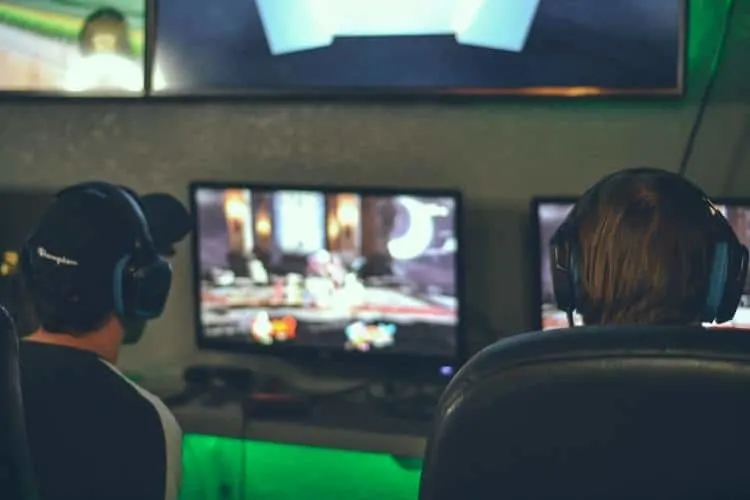 Increased Speed and Security
But how on Earth could a VPN speed up your Internet connection for your games? Well, note that I'm not referring to the raw bandwidth of your Internet connection. Instead, I'm referring to global routing networks. In the past, VPN providers weren't nearly as advanced and sophisticated as they are today.
These days, it's quite common (expected, really) for providers to have their own tier-1 networks, and many times they provide shorter routes than those offered by typical ISPs and the public Internet infrastructure.  Shorter routes equal reduced latency and faster gaming, despite the overhead incurred through a VPN tunnel.
If that weren't enough, understand that VPN providers place their VPN servers very strategically. It only makes sense for them to place servers in cities so their servers are very close to popular web destinations, like data centers and gaming networks. This helps to reduce latency.
Though it may not sound like much, even a measly few milliseconds could mean the difference between victory and defeat – especially in extremely sensitive and fast-paced games like first-person shooters. For professional and competitive gamers, every little bit helps.
But gamers must also consider security. Sure, most people wouldn't care if an ISP or the NSA saw their game traffic – it's not exactly consequential (with exception to login credentials). However, there are a fair few game hackers that relish the opportunity to cheat online. Sometimes people use DoS/DDoS attacks for a variety of reasons to shut down other gamers.
Perhaps they just wanted to fell a false sense of accomplishment from winning a match, or maybe there was quarreling, banter, or trash talk with another player. Whatever the motive, some people attack other gamers' consoles to deny them service. A VPN tunnel will help to mitigate these types of attacks so gamers can play their games undisturbed.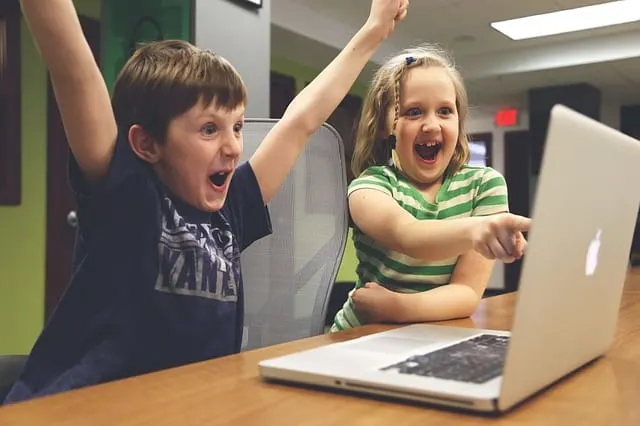 Advantages of Using a VPN with Console and PC Games
There are many reasons why a gamer would want to send their online gaming traffic through a VPN tunnel. The following list outlines just a few of the most popular reasons:
Unlock access to servers that are blocked or separated into geographic regions, which is frequently done with MMORPG's, downloadable content (due to licensing issues), and console networks like PSN and Xbox Live
Play new releases faster than your peers because they were launched in other countries sooner than the country you reside in
Play games on your favorite servers when traveling abroad without incurring unreasonable latency
Access higher tier networks for faster speeds a lower latency (one provider even allows access to a 10-gigabit backbone)
Protection from DDoS/DoS attacks, which are commonly employed by cheaters
Shorter routes to game servers by using private VPN networks as opposed to the public Internet
Console Gaming Caveats
Though some consoles may have software that allows the establishment of a VPN connection, more often than not, consoles don't generally have the ability to terminate a VPN connection. If you're a console gamer, there is an easy solution to send your console gaming traffic through a VPN from one of the leading services.
All you would need to do is download and install DD-WRT or Tomato on your router. In effect, this will create a site-to-site VPN tunnel, and all of your local network traffic (gaming, web browsing, VoIP, etc.) would be sent to the router over the VPN tunnel.
This is also a great solution to secure an unlimited number of devices, especially if your provider only allows 1 or 2 simultaneous connections per account.
ExpressVPN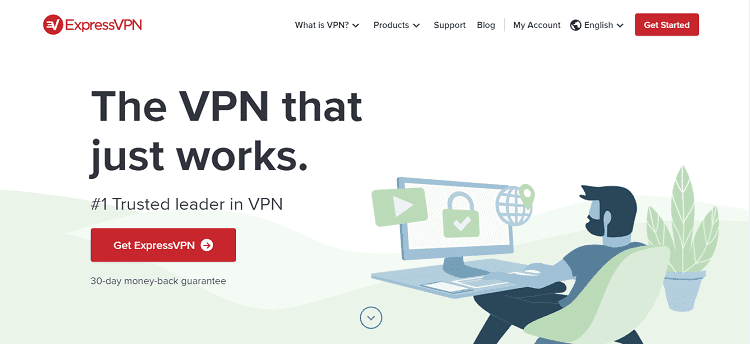 ExpressVPN is our top pick, and they will provide gamers with enough flexibility to play games on networks in all the major geographic regions. To date they maintain servers in 100 locations spread out across 78 countries around the world.
And they have one of the longest money back guarantees in the VPN market, giving users a full 30 days to get their money back should they be dissatisfied (though they lack a free trial.
They have consistently proven to be one of the faster VPN services in speed tests, and they offer the latest, greatest, and strongest security using OpenVPN, SSTP, and L2TP/IPsec. There are, however, two downsides to their service.
First of all, they cost more than most other providers. However, you can purchase their service for as little as $8.32 per month. Secondly, they only allow simultaneous connections between 1 computer and 1 handheld device.
IPVanish VPN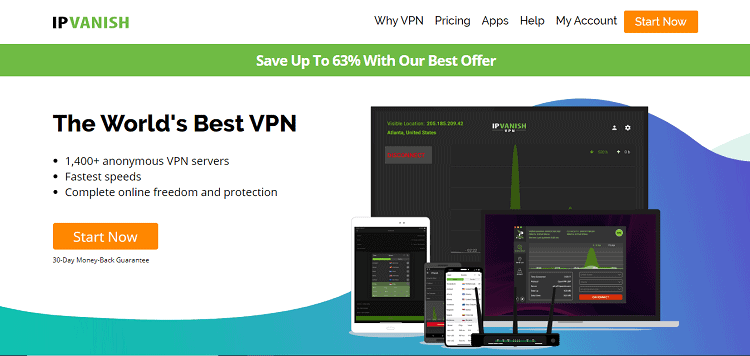 IPVanish is our second alternative for gamers, and they have 500+ servers in over 60 countries with 40,000+ IP addresses. They claim to be the fastest VPN service (like every other service), but they have performed above average in the speed tests. They don't keep any traffic logs, and they also allow P2P traffic on their network for Bit Torrent users.
Like ExpressVPN, they only permit up to 2 simultaneous connections per account, but they do permit unlimited bandwidth, data, and server switching. Like any other provider, they too have 24/7 customer support. Though ExpressVPN has a 30-day money back guarantee, IPVanish has a 7-day money back guarantee, which should be adequate time to test their service on your own.
PureVPN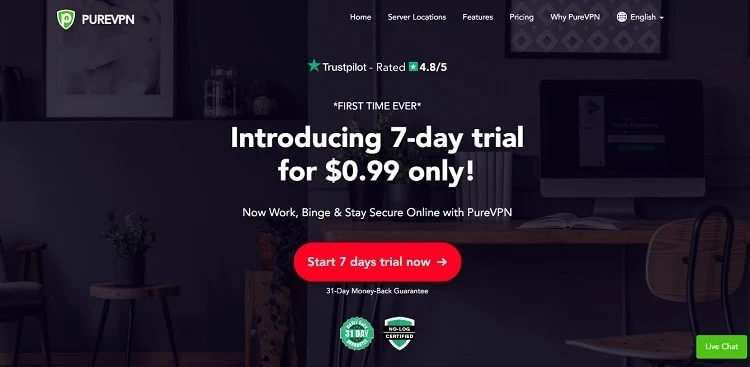 PureVPN is probably the best choice for international gamers. For example, Starcraft is still a massively popular game in Korea, and to reach their networks, you will need a VPN service with servers near Seoul. Since PureVPN has 500+ servers in 141 countries, they offer the greatest global connection options and server flexibility.
Unlike the previous two providers, PureVPN permits a whopping 5 simultaneous connections per account. And like IPVanish, PureVPN has a 7-day money back guarantee in lieu of a free trial. They are much more affordable than ExpressVPN. The monthly cost of their service can be as little as $4.16 (half of the cost of ExpressVPN).
PIA VPN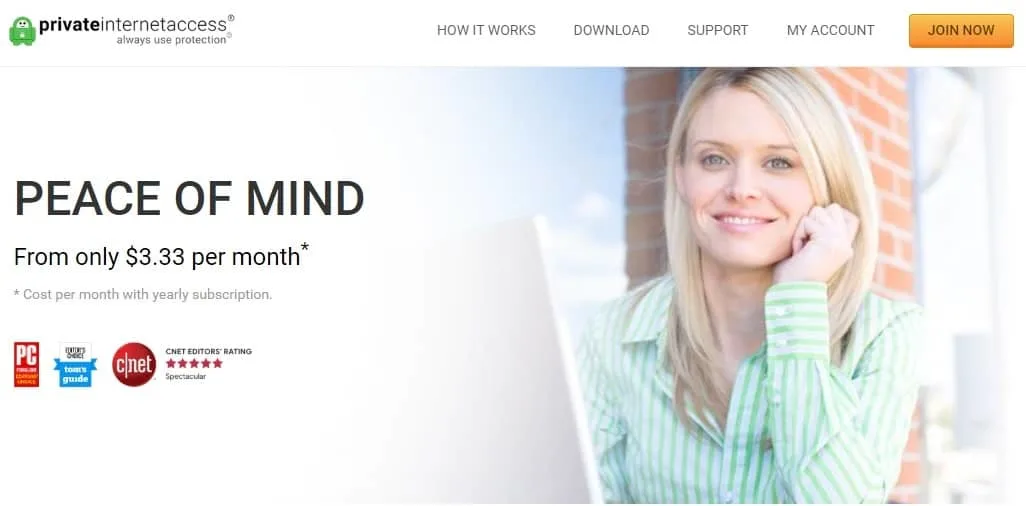 PIA provides a well-rounded VPN that doesn't cost much, but we picked them as one of the best VPNs for gaming because of their high capacity. Even though they only have servers in 24 countries, they have over 3,100 servers. This will ensure that a gamer doesn't connect to a server bogged down by other traffic.
In addition, they allow up to 5 simultaneous connections per account. Though, console gamers will likely want to set up one of the connections to a VPN server via their router.
With a 1-year subscription, the monthly cost of their service is only $3.33.  This is less than the cost of a cheap fast food meal. Their service is very similar in quality and features with PureVPN, but the major difference between these two providers is the global distribution of their servers.
TorGuard VPN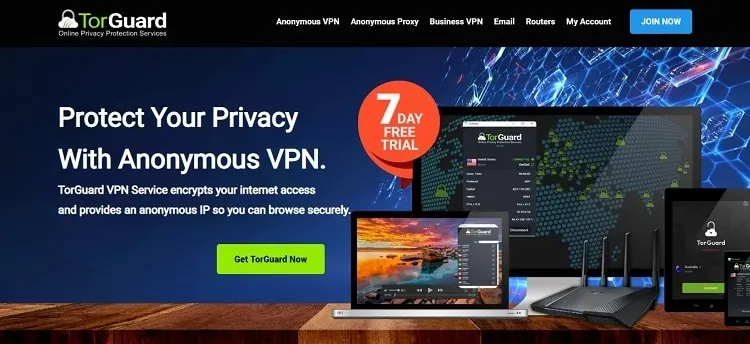 TorGuard is actually based out of Panama. However, they have special features for gamers in the US. Users who opt for premium access to their network can get access 10-gigabit network. All this for $19.99. As we all know, speed is everything when it comes to gaming, but they offer many attractive ancillary features.
With 1,200+ servers in 42 countries, users will have the ability to play games on foreign game servers. This will be available for all popular geographic areas. In addition, they allow as many as 5 simultaneous connections per account. Notable ancillary features include 24/7 customer support, a 99.9% uptime guarantee, and unlimited bandwidth (no bandwidth throttling).
Final Thoughts
Online gaming is a lot of fun, but it isn't always possible without a service like a VPN tunnel. I would also mention that in some cases it may be more advantageous to use SmartDNS. Although, SmartDNS doesn't provide security as a VPN service would. Many times SmartDNS is a little faster because it doesn't add encryption overhead.
However, remember that some VPN services are actually faster in spite of their overhead because of fast tier-1 networks. Just take Torguard, for example, who offers access to a 10 Gb network (good luck finding those speeds with SmartDNS or throughout the public Internet!).
If you want to find out more about VPNs in general, how to find the right VPN for your needs, and which are the best VPNs, check out our in-depth guide here, or check out Best Antivirus Solutions for Gamers.