Last Updated on
When people hear the words "accountability software," the very first thought that pops into most people's heads are attempting to keep children safe on the Internet. The Internet, even though it is a marvel of modern technology, can at times be seedy, nefarious, lurid or just plain dangerous for children. Social media and other apps share location information. This makes it orders of magnitudes more easy for a criminal to find and kidnap a child. Implementing software that prevents kids from entering dangerous sites or chatting with strangers makes them safer.
In addition to parental control software's obvious use of blocking pornography, they can also be used to help manage time. Some products come with tools that allow a guardian to granularly provision every hour and minute of the week to schedule when a child can or cannot use a device. This helps prevent children from becoming Internet-addicted zombies who don't spend time on other activities like their studies. Furthermore, some software products even come with tools that eliminate all profanity from entering a web browser.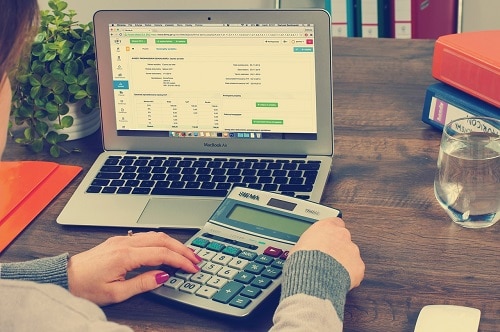 Accountability services and software aren't only useful in a home environment. Consider an organization like a church, that wants to eliminate the possibility of anyone accessing offensive material on its internal computers, or a school who wants to prevent its students from accessing content that's inappropriate for a minor. There are a lot of other use cases for this type of software, but without delving too deep into all them, I did want to compare two of the leading services: Net Nanny vs Covenant Eyes.
Price
The prices are actually significantly different. Typically competitors in the same industry have similar pricing plans, but the prices between Net Nanny and Covenant Eyes aren't even close. Let's take a look.
The following outlines Covenant Eyes' plans and pricing:
Personal Plan – $11.99 per month ($143.88 per year), $2 per additional person
Family Plan – $15.99 per month ($191.88 per year)
The following outlines Net Nanny's plans and pricing:
1 Computer protection – $39.99 per year
5 Computers protection – $59.99 per year
10 Computers protection – $89.99 per year
15 Computers protection – $119.99 per year
The main difference, however, is that Covenant Eyes allows one account to be tracked on an unlimited device, whereas Net nanny uses a per-device model. But consider that Net Nanny's most expensive package protects 15 computers and costs $119.99 per year, while the cheapest individual plan offered by Covenant Eyes costs $143.88 per year.
If you're a very price conscious person, there's no question that Net Nanny is superior – at least when considering the cost. If you wanted the absolute cheapest protection and opted for Net Nanny's one computer protection plan, you would save $103.87 per year when compared to the individual plan offered by Covenant Eyes.
Also, both providers claim to offer a free trial. In reality, each provider has a "fully featured free trial" that lasts the same length as their money back guarantee, meaning you will be required to enter payment card information to start the "free trial." If you are dissatisfied, you can then request to get your money back. Net Nanny offers a 14-day money back guarantee, which I suppose is better than nothing. Most providers, as does Covenant Eyes, offer a more standard 30-day money back guarantee.
I will say this for Net Nanny, however: I was impressed to see Net Nanny refunds automatic billings because most companies do not and intentionally create hooks to bill customers they have duped into signing up automatically. Net Nanny has a policy that allows for a refund of automatic renewals within 90 days of the recurring billing. It's nice to see a software company with integrity.
Features
Net Nanny has a long list of comprehensive features, including what I would consider being the core two features of this type of software: an Internet filter and parental controls. The Internet filter and parental controls allow an administrator to set different dangerous categories to one of three levels: block, warn, or allow. Some of the categories included are alcohol, dating, death and gore, nudity, pornography, profanity, weapons, tobacco, abortion, anime, and more.
Each category consists of a list of curated sites to ensure the user doesn't have access to them. Then, Net Nanny will generate a report that shows you all of an account's activity. It can generate reports, show you the top blocked domains, show you activity on a weekly basis, and display alerts. To make things even easier, Net Nanny includes a remote management console, so you can log in through a web portal to monitor user activities in real time.

Furthermore, it has a profanity masking feature. This feature does not actively block sites, because any website with a commenting feature could become a host to profanity. Instead, the profanity filter masks curse words, so the user is shielded from profane words if they were to visit a forum.
I also like the time management filter. Net Nanny claims that children spend over seven hours a day on the Internet. After seeing my niece and nephew turn into brain-dead zombies when they watch YouTube Kids on my iPad, I'm wondering if kids don't spend more than seven hours a day on the Internet. And it is really difficult trying to manage their time.
The time management feature is very granular and allows you to set time allotments and budgets for different days of the week. You can select, in half-hour intervals, every minute of the week for which they are allotted time or blocked.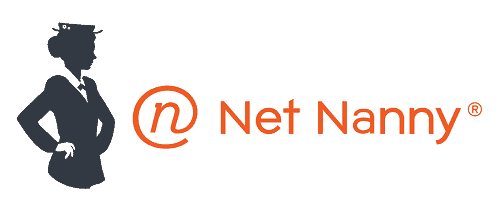 The following outlines Net Nanny's list of features:
Parental controls
Internet filter
Ability to block pornographic content
Time management
Profanity mask
Alerts and reporting
Remote admin
User profiles
Available on Windows, Mac, iOS, and Android
Now, let's take a very brief glance at Covenant Eyes' features; don't worry, this won't take long, because it is drastically more watered down than Net Nanny. More or less, it seems that the main feature of Covenant Eyes is the ability to track which websites you visit. Then, it generates a report and sends it to a trusted friend.
The service is solely focused on accountability instead of using tools to prevent someone from visiting them in the first place actively. There is an optional Internet filter, but it only works on Windows and Mac, though there is limited in-app filtering for iOS. Android and Kindle Fire do not support the filter.

The following outlines Covenant Eyes' list of features:
Optional Internet filter
Available on Windows, Mac, iOS, Android, and Kindle Fire HD
Sends reports to partners and parents
One account is usable on an unlimited number of devices
I wasn't altogether impressed with Covenant Eyes list of features. It seems to me that the core feature of Covenant Eyes is accountability via sending a list of the websites and individual uses to a trusted partner or parent. Net Nanny, on the other hand, has accountability and reporting features. In addition, it includes remote management, time management, Internet filters, and a profanity filter.
For those of you who don't already know, the profanity filter scans HTML text, as well as text in other formats on the web, for matches in its database of vulgar and profane words. When it finds a match, it blacks it out in the web browser, so the user isn't exposed to it. This may sound trivial, especially if you already have an Internet filter preventing anyone from visiting a vulgar site. However, with social media and other social sites like forums, you never know what words your children will be exposed to.
Altogether, though I do think Covenant Eyes has some decent features, I don't think it can hold a candle to the long list of Net Nanny's features. I also didn't like that Covenant Eyes made the Internet filter optional. It should be included by default, like Net Nanny's service.
Final Thoughts
I think this comparison is heavily one-sided, and that there isn't any question regarding which is the better service. Personally, while I do see value in Covenant Eyes and think its solution does indeed serve a purpose and solve a real-world problem, I don't think it's the best choice. Net Nanny simply offers a lot more value. It is a much more robust product with oodles more features than Covenant Eyes.
Net Nanny has all the same features as Covenant Eyes and piles on extra features on top for good measure. Oh, and did I mention that in addition to being jam-packed with more features, Net Nanny is actually cheaper? The only thing I really didn't like about Net Nanny was that it uses a per device model with its subscriptions. Other than that, I think Net Nanny is superior to Covenant Eyes.
Recommended Reads