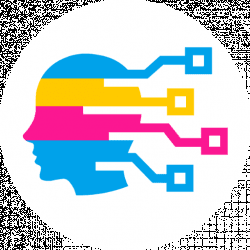 Latest posts by Digital Guyde Team
(see all)
Many of you have likely already heard that you can supercharge your home router by installing free, third-party firmware. And right now, though there are several options, two seem to be leading the pack: Tomato and DD-WRT. They are both very similar versions of firmware that offer comparable features. However, today we're going to be focusing on Tomato. I do still highly encourage you to check out DD-WRT if you've never heard of it, though.
Note that both are based on Linux, so they fall under the GNU license, making them completely free to download and use to your heart's desire. But why would anyone want to install new firmware on their router in the first place? After all, doesn't the original equipment manufacturer include firmware by default?
Well, yes, there is OEM firmware included on routers by default. But OEM firmware – especially on small office and home office (SOHO) router models – is notoriously poor. The truth is that your router has hardware capable of providing a lot of functionality – it's just encumbered by poor firmware that doesn't unlock it's full potential.
Bottom Line Up Front: If you are trying to make a decision quickly, my go-to Tomato router is the Netgear R7000available here.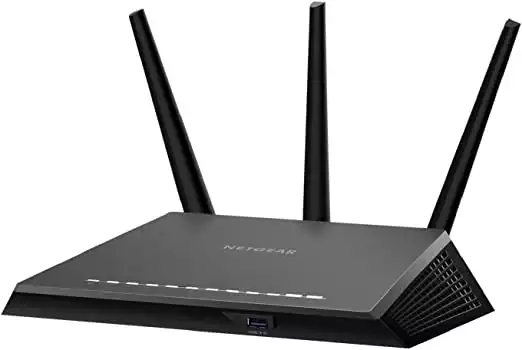 Netgear R7000 Nighthawk Router | Amazon
Easily upgrade your WiFi experience and coverage with the Nighthawk R7000. Range-boosting Beamforming+ antennas and Dual Band streaming deliver fast, reliable WiFi to every corner of your home.
Buy at Amazon.com
We earn a commission if you click this link and make a purchase at no additional cost to you.
10/02/2023 10:24 pm GMT
Continue reading for the full story of how I reached my verdict…
What Features Does Tomato Firmware Include?
Ability to Act as VPN: One of the first and most important features on Tomato, in my humble and subjective opinion, is the ability to act as a VPN endpoint. Instead of needing to run VPN software on your computer and connect to a server, you can actually connect the VPN tunnel between your wireless router and the VPN server. Doing so has several key benefits.
No Limits: First off, you won't be encumbered by simultaneous VPN connection limits imposed by your VPN provider. The connection between the VPN server and your wireless router will only count as one connection, and every device that connects to your home's Internet connection will be able to use the VPN tunnel. Furthermore, terminating a VPN tunnel on a Tomato router will offload processing overhead onto the router's processor, decreasing the amount of work your computer or mobile device needs to do.
Other Benefits: But the ability to connect to a VPN server is only one of many Tomato features. In addition, you'll be able to use your wireless router as a file server, VPN server, and even access it remotely via the command line. The following list several key features that Tomato custom firmware improves upon standard OEM firmware:
Print server
Media server DLNA
Proxy IP address services, web server, P2P clients, and other Optware packages
Bandwidth usage management and monitoring
Enhanced QoS (not all OEM firmware versions come equipped with QoS)
Advanced firewall controls
WDS
The ability to turn your wireless router into an access point repeater, which boosts other wireless signals
Alternative Options to Building a Tomato Router
If you don't want to install the firmware on your own because you're intimidated or just don't want the extra hassle, don't worry – there's a fantastic alternative (though it does cost a little more money). The installation steps aren't really that difficult, and I don't even think you need to be incredibly technologically literate to perform the installation on your own.
But if you're the kind of person that shies away from DIY projects and want to save time and effort, you can actually purchase a router with Tomato pre-installed from FlashRouters. You're not going to find Tomato routers at your local electronics retailer, however, due to OEM licensing agreements. Still, I don't think FlashRouters is unreasonable in their pricing.
Obviously, the cost does depend upon which router model you select, but the service charge isn't extraordinarily inordinate.
Can I Install Tomato On My Current Router?
Today we'll be taking a look at the highest performing routers that are capable of running the Tomato firmware. But many of you may be wondering if you have to go out and buy a completely new router at all. The good news is that you may not need to purchase a new router. In fact, you may be able to install Tomato on your current wireless home router, making the total cost of completing this project $0.00.
However, for one reason or another, it doesn't seem that Tomato supports nearly as many router makes and models as DD-WRT (DD-WRT router options are easy to find). Before you even think about downloading the Tomato code, I would first advise you to check the list of supported router models. That way you don't accidentally brick your router, which will render it useless by installing firmware it doesn't support.
With all this being said, here are my top recommended picks right now..
Best Tomato Router Options for Purchase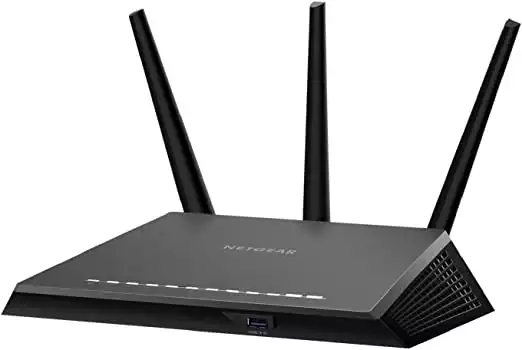 Netgear R7000 Nighthawk Router | Amazon
Easily upgrade your WiFi experience and coverage with the Nighthawk R7000. Range-boosting Beamforming+ antennas and Dual Band streaming deliver fast, reliable WiFi to every corner of your home.
Buy at Amazon.com
We earn a commission if you click this link and make a purchase at no additional cost to you.
10/02/2023 10:24 pm GMT
This model is actually aliased as the "Nighthawk." Believe it or not, I'm not joking. It's alias is due, in part, to it's superficial appearance, sleek black exterior, and 3 external antennas that vaguely resemble a Nighthawk aircraft.
And this model is quite different from the aforementioned Asus alternative. Not only will the R7000 run Tomato (as well as DD-WRT), it was also designed with performance in mind instead of cost effectiveness.
As such, they loaded it with fast hardware such as its dual core 1Ghz CPU, 256MB of RAM, 128MB of flash memory, and USB 3.0 ports. And it is compliant with the 802.11AC standard, so you'll be able to experience the fastest wireless speeds available to date.
This high performing router is great for high-demand applications like gaming, hi-def video streaming, and supporting a lot of simultaneous users. Plus, it's processing speed won't bottleneck or encumber VPN encryption, so it will help your computer run faster by offloading that overhead.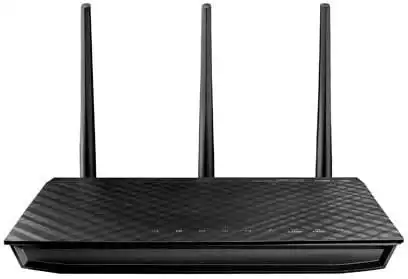 ASUS N900 WiFi Router | Amazon
With 3 x detachable R-SMA type antenna, 50% wider coverage than standard N SPEC, VPN Server function enable and IPv6 support ASUS RT-N66U is a true Business class router yet affordable from regular consumers.
Buy at Amazon.com
We earn a commission if you click this link and make a purchase at no additional cost to you.
The Asus RT-N66U has been repeatedly cited as being one of the best Tomator routers (as well as one of the best DD-WRT routers), and for good reason. If you don't want to perform the flashing process on your own, this model is also available on FlashRouters. It offers a nice blend of functionality and pricing, which gives it a good value.
Nevertheless, this is not one of the highest performing routers on the market. In fact, many other routers are miles ahead of this router, but they cost a lot more. The RT-N66U, as the name implies, is a wireless-N router. So if you only have legacy devices that don't support wireless-AC, you wouldn't experience any performance gains from only upgrading your router to wireless-AC as well.
It does come with gigabit Ethernet ports, 3 external antennas, 256MB of RAM, and a 600Mhz processor. All in all, it's a fast and high performing router that's only one wireless generation behind, and it's capable of running Tomato. It won't break the bank, it's economical, and will accommodate the needs of most users.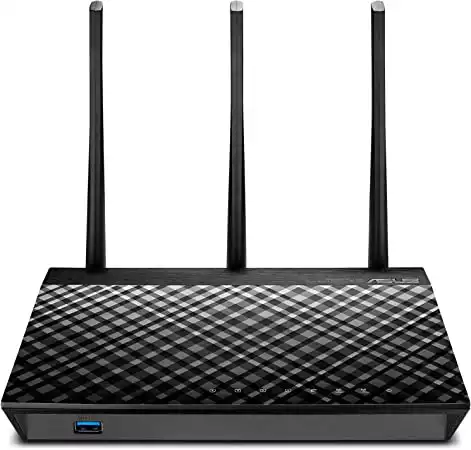 ASUS AC1750 Gaming Router | Amazon
Easily setup and manage your router with ASUSWRT and the ASUS router app. Integrated USB ports enable sharing for printers and USB storage with the ability to access files on-the-go.
Buy at Amazon.com
We earn a commission if you click this link and make a purchase at no additional cost to you.
10/02/2023 08:43 pm GMT
This model is the younger brother of the Asus RT-N66U, and has all the latest and greatest hardware. Since this is the new and improved model, expect to pay more. But like the R700, this model was built for top of the line performance. As the name suggests, the RT-AC66U supports wireless 802.11AC, meaning that it provides faster wireless connections than its older brother.
It has a maximum wireless throughput of 1750Mbps, though no single connection could ever hope to be that fast. Also, note that your upstream bandwidth with your ISP may act as a bottleneck unless you have a gigabit service like Google Fiber. Regardless, this insanely fast wireless router will make LAN transmissions (such as those to a NAS device or media server) lightning fast.
However, despite improved hardware and support for the latest wireless standards, I was disappointed that it didn't have a faster processor. In fact, it uses the same 600Mhz processor and Broadcom chipset as its older brother. Still, it's a definite improvement and capable of running Tomato and DD-WRT.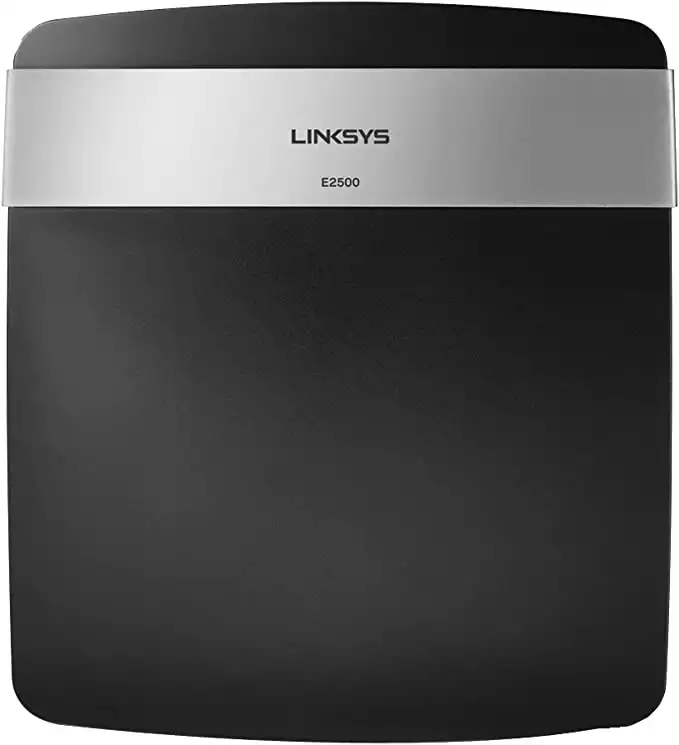 Linksys E2500 (N600) Dual-Band Router | Amazon
This offers superior wireless speed (up to 300 + 300 Mbps), optimal range, and powerful dual band technology to provide advanced performance for active wireless households. Simultaneous dual band (2.4 + 5 GHz) technology doubles your network bandwidth and helps avoid network interference, enabling smoother and faster media streaming and file transfers. 
Buy at Amazon.com
We earn a commission if you click this link and make a purchase at no additional cost to you.
10/03/2023 04:25 am GMT
The E2500 is far from one of the highest performing wireless routers. In fact, it doesn't even have any external antennas (which could be good, I suppose, if you want your wireless router out of sight and out of mind in a small cupboard).
But I wanted to include it because it can be purchased for about $100 or less, and it's capable of running Tomato. If you have FlashRouters install Tomato for you, it will only cost about $150.
I wanted to include a cheap option, because the fact is that some people simply want to install Tomato solely for the sake of setting up a VPN on their router. If you don't want all the extra bells and whistles, why pay for them?
In that situation, it makes more sense to opt for a more economical router. Still, even though it doesn't have the fastest hardware, it still delivers speed and quality more than capable of streaming HD movies, gaming, VPN encryption, and more.
Lastly, it doesn't support wireless-AC. However, it does support the next-oldest generation, wireless-N, and has a total wireless throughput of 600Mbps.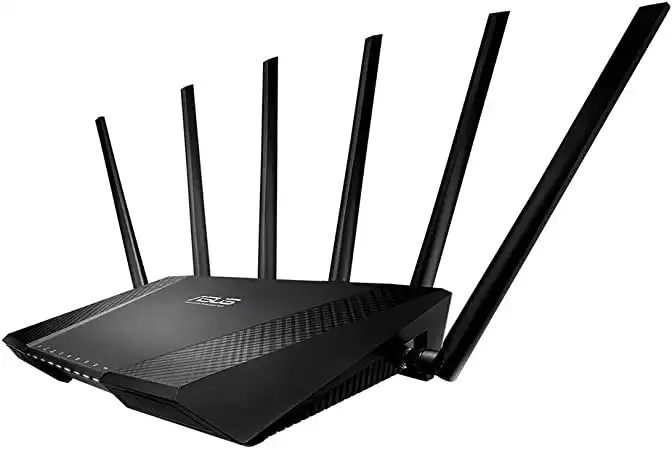 I hesitated before adding another Asus router to the list, because the truth is there are a lot of great hardware vendors out there. But the Asus RT-AC3200 is the granddaddy of all modern home routers, and you'd be hard-pressed to find another router capable of running Tomato that can compete with its stunning performance.
This monstrosity has 6 external antennas for stronger wireless signals, and it has a maximum throughput of 3200Mbps. In addition, it has a lightening fast 1Ghz processor, 4 gigabit Ethernet ports, USB 3.0, and Tri-band wireless technology. Naturally, it supports wireless-AC, but it does have large drawback. This behemoth of a router will set you back a pretty penny, and will cost upwards of $400.
Final Thoughts on the Top Tomato Routers
Tomato doesn't seem to be as popular as DD-WRT, which is probably due to the fact that it supports fewer router models. But all of the routers mentioned above will support Tomato in addition to DD-WRT. For one reason or another (most likely due to the Broadcom chipset support), Tomato and DD-WRT support Asus models more often than not.
At any rate, I'd recommend checking to see if your specific router model is supported first. Then, if you feel comfortable doing so, you can proceed with the upgrade process.
Lastly, I'd highly recommend looking into a VPN service like ExpressVPN, PIA VPN, TorGuard, or other similar providers. Now that you've got a Tomato router, you can actually establish a VPN tunnel between the VPN server and your router, thus securing network access for every device connected to your wireless network.