Hard drive recovery software can be a real lifesaver, and over the years it has become more and more sophisticated. Believe it or not, HDD recovery software has become so advanced that even cheap tools can read data off of your hard drive, even after it has been deleted unless you use a special tool called a file shredder.
But as far as backup and recovery software has come, I still think there is a hole in the market surrounding mobile devices.
Enter FonePaw. This handy little utility is extremely adept at recovering data from smartphones, tablets, and other mobile devices.
It can not only recover standard data like contact information and photos, but it can even recover old text messages, call logs, audio, video, and other types of data. And the best part is that it's easy to use. You don't need to be a recovery genius or hold a Computer Information Systems degree to run this software.
Today we're going to take a close look at FonePaw utilities. But first, let's talk about the type of data on your mobile device.
Bottom Line Up Front: While FonePaw is ok, I much preferred the support and more update to date software offered by EaseUS Data Recovery (iPhone users check here & Android users check here).
Types of Data Stored on Your Mobile Device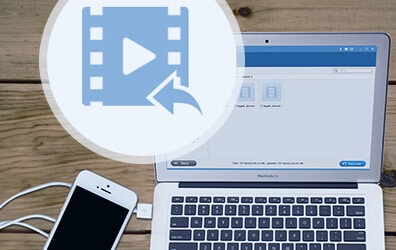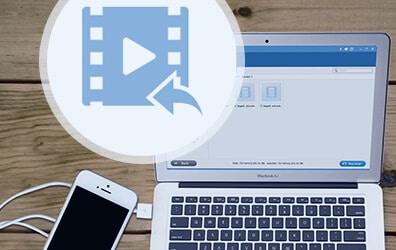 Most people aren't aware of all the information and data that is contained on their mobile devices. But these days, we take our smartphones just about everywhere with us. A lot of people jokingly quip that we're tethered to the darn things, and I think there's a lot of truth in that.
The truth is that our smartphones have become a part of us, or a part of our identity, at least, They contain more personal information that can be used to track our identities than ever before, and some of the data stored on our mobile devices are priceless.
As such, it may be necessary to recover the data after a catastrophic accident. The following are just a few types of critical data that most people would want to recover from their device:
Photos
Videos
Social media data
Call logs
Voicemail
Text documents and books
SMS texts and emails
Usernames and passwords
Cached browser data and history
Financial documents and payment card information
Information that defines your identity
If any of that information sounds like it's worth recovering, then I would highly recommend you back up your data as soon as possible.
Types of Recovery Scenarios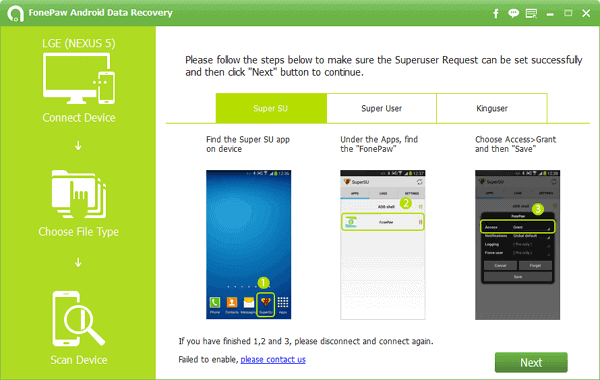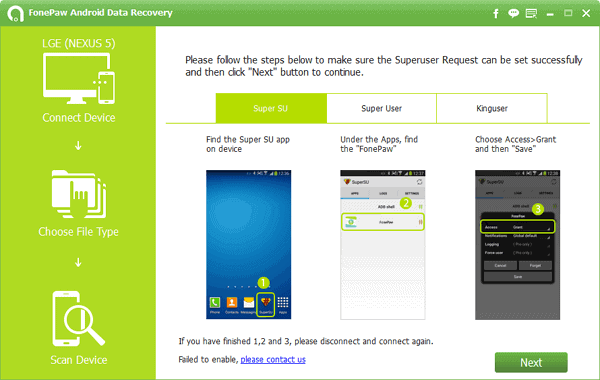 There are a lot of different scenarios that could require the use of recovery software. While the software doesn't support data recovery for every single use case imaginable, I think they did a good job of covering all of the most common causes of data loss.
First off, the FonePaw software will help recover data that was accidentally deleted. That's a pretty common and simple matter, but I was also pleased to see that it can recover data after a factory reset.
Too many people accidentally reset their devices without reading the fine print and the warnings that pop up, practically shouting at users that their files will be wiped clean. Furthermore, the software helps recover data from system problems.
Though most people should be (but aren't) using antivirus on their mobile devices, there are plenty of viruses that attack critical system files, causing a system failure. And sometimes operating system problems just happen, whether we take precautions or not. Newly installed apps and code updates can cause critical system crashes that wipe out personal data, but that use case is covered too.
In addition, I thought it was commendable that the software is even able to help people recover data if they've forgotten their password, as well as if their device has become stolen. There are ways to remotely access data and even locate the missing device. Last but not least, FonePaw will help guard against data loss caused by physical damage to the phone, such as water damage and broken screens.
Like I said, I'm sure we could all think of a few other use cases that smash our mobile devices into disrepair, and subsequently cause us to lose data. Nevertheless, I think all the major bases are covered, in such a way that the vast majority of users would be able to recover data in the face of a broken mobile device.
Pricing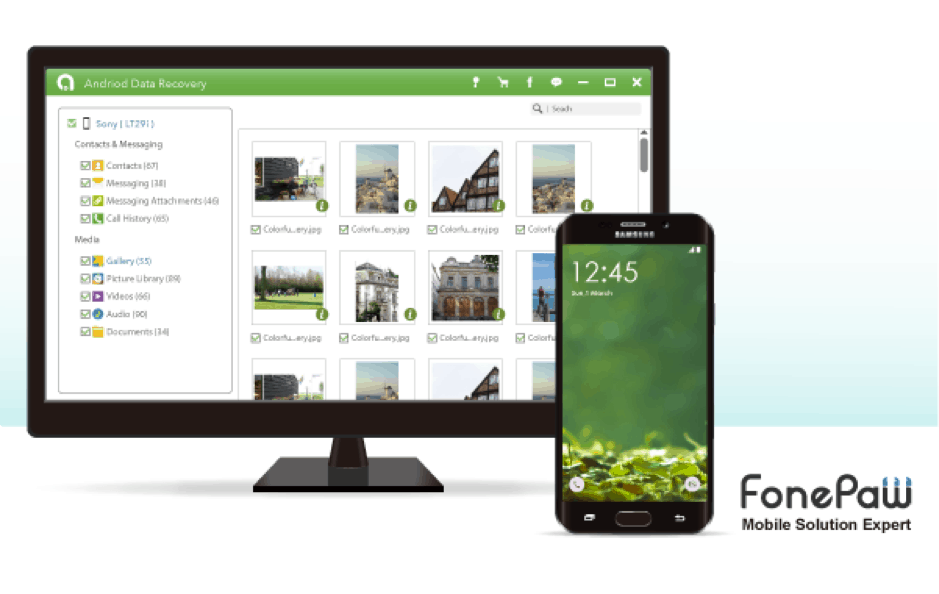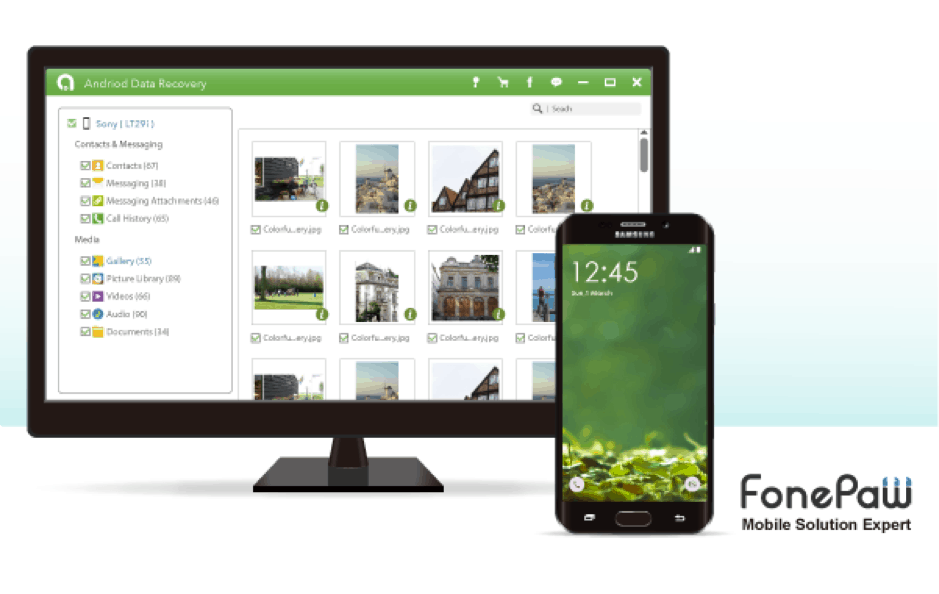 FonePaw is some truly powerful software that can help you recover files when you're in real trouble. However, note that they include additional tools such as sync and transfer apps for mobile devices as well as a video converter. But we're only going to be looking at the recovery software, which is outlined as follows:
iOS Data Recovery (single user lifetime license: 1 computer and 6 iOS devices) – $69.95
iOS Data Recovery (multi-user lifetime license: 3 computer and 6 iOS devices) – $99.95
iOS Data Recovery (business user 1-year license: 1 computer and unlimited iOS devices) – $349.00
Android Data Recovery (single user lifetime license: 1 computer and 6 Android devices) – $49.9
Android Data Recovery (multi-user lifetime license: 3 computer and 18 Android devices) – $79.95
Android Data Recovery (business user 1-year license: 1 computer and unlimited Android devices) – $299.00
I think their pricing model is a little too complicated, contrived, and is limited by an unnecessary number of factors. Nevertheless, single and multi-user licenses are issued in lifetime subscriptions. The license won't ever expire and entitles you to free lifetime updates.
There's a free trial as well. Although I was a little skeptical that they didn't offer a money back guarantee if data recovery fails. As they claim on the website, "There is no full guarantee in theory for wholly successful recovery due to different loss circumstances and device condition."
Features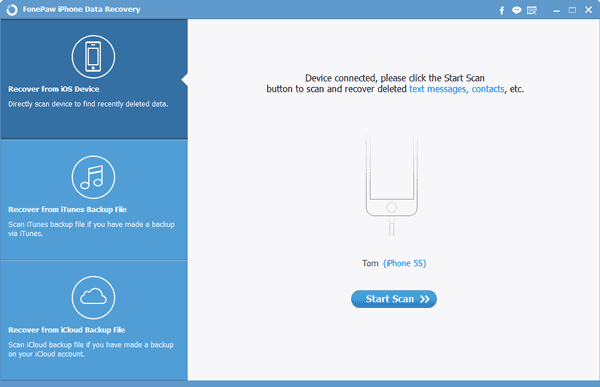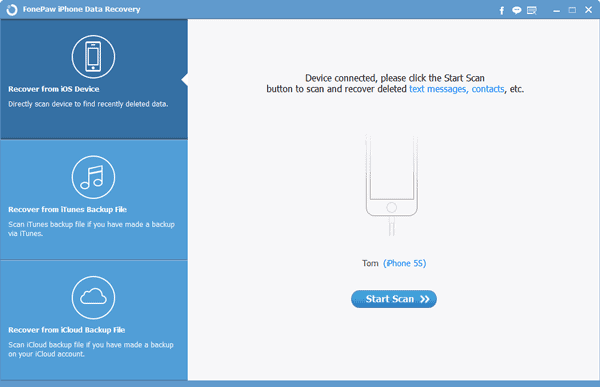 At its core, this software focuses on recovering old files. However, it does have a few interesting features and recovery options. First off, note that the Android and iOS versions of this app support all the major smartphone manufacturers and models.
The software has the ability to recover call logs, contacts, call history, MMS messages, SMS messages, text messages, WhatsApp data, photos, videos, documents, and more.
Furthermore, the software can recover data from a variety of storage mediums such as your device's internal storage, SD cards, and even SIM cards. You may have noticed in the pricing section that all of the licenses include support for at least 1 computer.
This is because the software includes a feature that allows you to backup mobile data to your PC or Mac. In addition, you can also initiate recovery procedures from the computer you backed up your data to.
And that's really about all there is to the software. As I said, it purely focuses on backup and recovery operations.
Final Thoughts on FonePaw
I enjoy this software, especially because of the pricing and licensing options. You can support up to 3 mobile devices. This, as long as you own them with a lifetime license, making the per-device cost about $23 dollars and change.
If you were to use a cloud backup solution like iDrive or Carbonite, you'd be paying many times that value over the course of a single year.
Plus, FonePaw was specifically designed for mobile devices and the use cases mentioned earlier. I have encountered a mobile recovery software that I like more than this solution with EaseUS here, but FonePaw is astill a great option. This is because of its specifications, easy way of use, and the pretty darn cheap price. The only thing I didn't like was that they hedged their bets on file recovery by issuing the aforementioned warning.
However, I understand why they did that. It's undoubtedly impossible to write software that will recover a user's data in every possible use case.
Bottom Line Summary: While FonePaw is ok, I much preferred the support and more update to date software offered by EaseUS Data Recovery (iPhone users check here & Android users check here).
Further Reading