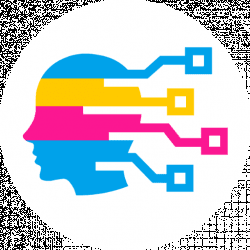 Latest posts by Digital Guyde Team
(see all)
Qatar, sandwiched between Saudi Arabia and the United Arab Emirates, is experiencing rapid growth and prosperity. In fact, the country has the highest income in the world per capita, yet the nation doesn't seem to share western ideologies when it comes to the freedom of information and an open Internet infrastructure.
It is extremely common in the Middle East to censor and filter the Internet, and it's tightly controlled for a lot of different reasons, though political and religious reasons are the largest two.  
Qatar is, unsurprisingly, a Muslim-majority country, so it only follows that Islam would be the state religion. For that reason, Qatar has many of the same limitations as other Muslim-majority countries in the region as well as a places like Indonesia. As you'd expect, Qatar vehemently filters adult content because it is in direct conflict with their religious ideologies.
Adult content is often the first type of content filtered in countries where religious beliefs impact state decisions and legislation, but things go even further. 
Like its neighbors, Qatar also filters gambling content and online gambling sites, even some that are merely recreational and don't bet any real money. Furthermore, content such as news stories and activists blogs centered around gender equality and women's rights are blocked. And any messages concerning gay rights are shut down as well.
However, do note that some news cites aren't blocked at all, or are only partially blocked. This gap in consistency is due mainly to a population who doesn't want to put one toe out of line or offend anyone with contrarian political or religious ideas.  
Basically, a lot of people practice self-censorship in order to protect themselves and stay out of jail, or to avoid steep fines. Qatar ranked pretty low on Reporter's Without Borders 2017 World Press Freedom Index, and was ranked 123rd out of 180 different countries.
Clearly, information is tightly controlled in the area, and the political side of censorship is much harsher. Various states in the Middle East have long been in conflict with one another, and Qatar is generally not appreciative or accepting of any criticism.  
However, I was surprised to learn that the government, for the most part, doesn't shut down or tamper with social media. The state of social media in Qatar is completely opposite of policies implemented by neighboring countries, which I found a bit refreshing. Additionally, you'll find that tons of on-demand streaming services, films, and television programs are blocked as well.
Yet again, entertainment content in direct violation with Qatari culture and religion will get shut down. So naturally, expatriates and travelers often turn to the Internet to access their favorite shows. 
But unfortunately, due to licensing restrictions and international copyright law, many streaming video sources geo-restrict their content, making it unavailable in Qatar unless you have a VPN tunnel.
If you're going to be in Qatar for any amount of time, I strongly advocate the use of a VPN tunnel to stay safe, secure, private, and to access the content and information that you desire. So, let's take a look at the best VPNs for Qatar.  
VyprVPN
VyprVPN is the first of the best VPNs for Qatar, and is one of my favorite VPN providers for a lot of reasons. First and foremost, note that it does host servers in Qatar, but I really like it for its exceptional security features. Users do have access to AES-256 encryption via OpenVPN, but I adore the Chameleon VPN technology.
Chameleon is essentially a modified version of OpenVPN that masks data in the packet header to prevent Deep Packet Inspection, making it harder for your VPN to be blocked or controlled. 
Plus, VyprVPN has servers in 70+ other locations around the world. It's not too expensive either, though I dislike the pricing model a little bit. There are only two options: Standard or Premium. Standard users are only permitted three simultaneous connections per account, but Premium users are alloted five simultaneous connections.  
The Premium plan only costs $6.67 per month, and the Standard is even cheaper at only $5.00 per month. And to VyprVPN's credit, it is based in one of the best countries in the world for anonymity and digital services. VyprVPN is owned by Golden Frog, which is based in Switzerland.  
ExpressVPN
ExpressVPN is another top quality provider that hosts servers in Qatar, which is a bit rare since Qatar isn't the most popular place for users to establish VPN connections. But ExpressVPN has an expansive network of servers spread out across 94+ countries.
I do wish that ExpressVPN was a little cheaper; it's certainly on of the more expensive providers. But I think the cost is justified by the quality of the service and consistently fast and reliable servers. 
Users only get three simultaneous connections too, which is a little on the light side since more and more providers are allowing five or even six simultaneous connections. But users also have access to a smattering of connection protocols including PPTP, L2TP/IPsec, and OpenVPN. Naturally, OpenVPN comes with rock solid AES-256 encryption.  
Furthermore, ExpressVPN has 24/7 customer support and tons of payment options, including anonymous Bitcoins. Lastly, note that there isn't a free trial of ExpressVPN, but it does have one of the longest money back guarantees I've eve seen in the industry. You'll have 30-days to decide whether or not you want to continue with the service.  
PureVPN
PureVPN is the third best VPN service for Qatar, and like ExpressVPN, it has a massive network of servers. In fact, the only other provider I've seen with more countries and connection options is HMA VPN, with servers in 190+ countries. PureVPN, however, has servers in over 140 countries and boasts over 88,000 IP addresses.  
And note that PureVPN has really stepped up their game by adding features traditionally found with antivirus tools. The VPN service comes with some integrated antivirus/antimalware protection, as well as phishing protection. It will block malicious pages and throw warnings for suspicious URLs.
And like any other VPN tunnel, it helps prevent targeted online ad tracking. As you would expect, you can switch servers as much as you wish and have unlimited data and bandwidth is never throttled. 
Additionally, users get up to five simultaneous connections per account, which is more than I would ever feasibly use on my own. I really like how the client comes with a split-tunneling feature too, which makes it easy to exclude traffic from being sent over the VPN tunnel. It does come with 24/7 customer support as well, and it's pretty inexpensive. With a special two-year subscription promotion, it only costs $2.91 per month.  
HMA VPN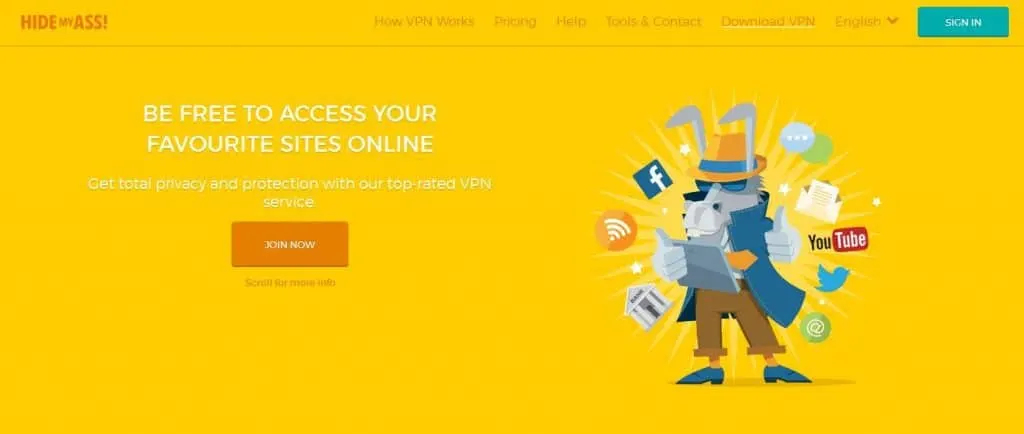 As previously noted, HideMyAss VPN hosts servers in over 190 countries around the world, which is just about every country you would ever want to connect to. With servers in over 190 countries, of course one of the would be Qatar.
One thing that really impressed me about this service is the free extras that they give to the public. You don't even need to be a registered or paying member to use their free web proxy service or the anonymous email service, and I think that's admirable.  
I love when companies give away free security products, so kudos to you, HMA! However, one issue I have with this service is the number of simultaneous connections. Each account only gets two, and while that will work fine for me, I think there are a lot of people that would want more. Still, it's a great service, and was recently acquired by the security software and tech gian AVG.  
Plus, it's an extremely affordable service. At the cheapest rate, it only costs $6.56 per month, which is less than the price of a movie ticket. I wouldn't recommend the monthly rate, however, because it costs $11.52 per month. 24/7 customer support is initiated via email or online chat as well. And last but not least, note that user get a generous 30-day money back guarantee as well.  
Final Thoughts 
The Qatari Internet infrastructure is riddled with blockages, censorship programs, and filters. If you want to access content freely in Qatar, you need a VPN tunnel. I wouldn't advise the use of a proxy server that lacks encryption because the authorities could capture your data and see what sites you are visiting.
Lastly, note that there are free VPN alternatives if you can't afford or simply don't want to subscribe to a premium service. I'd recommend checking out TunnelBear VPN or WindScribe if you need a free service.  
If you want to find out more about VPNs in general, how to find the right VPN for your needs, and which are the best VPNs, check out our in-depth guide here.