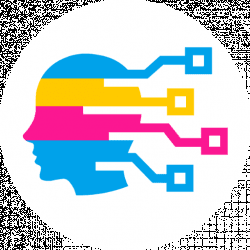 Latest posts by Digital Guyde Team
(see all)
Zeobit is the creator of MacKeeper, but is it worth its salt? Apple is known for making rock-solid computers and mobile devices. But any preconceptions you may have about Mac devices may not be true; believe it or not, every computer system is inherently flawed.
Even though Windows is infamous for the "blue screen of death," Mac systems still have their fair share of problems. I don't care if you use Linux, OS X, or the latest Windows version; sooner or later, your computer is going to start behaving more slowly than when you first purchased it.
And antidotes to computer slowness give rise to a large industry. After all, who hasn't heard of a Windows registry cleaner, or software designed to speed up your personal computer? In the Apple realm, one of the most prevalent pieces of "speed it up" software is known as MacKeeper. But is it all it's cracked up to be?
MacKeeper is infamous in the Apple community. It's actually pretty controversial because some people claim it's fine to use while many others despise it. Basically, MacKeeper works by performing various house cleaning activities on your hard drive to clean unwanted processes, data, and applications from eating up valuable memory and CPU cycles.
It sounds pretty good in theory, right? Who doesn't want an optimized and streamlined operating system? Let's take a closer look at why you should (or shouldn't) take a chance on MacKeeper.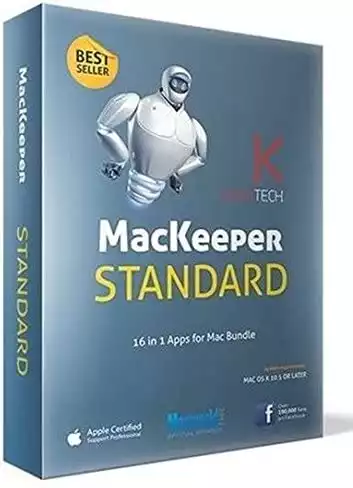 Should You Install MacKeeper?
MacKeeper is actually pretty aggressive in their marketing campaign. You may have already seen their banner ads spattered across many different websites (they actually engage in pop-up advertising as well).
Though I have never run across a freeware/adware instance of MacKeeper (I loathe viruses contained in free downloads, and scan every file before I open it), many users have complained that MacKeeper acted as a hitchhiker.
It seems that some users have installed a completely different type of software, only to find that MacKeeper has found its way into their computer. But that's just the tip of the iceberg. It can be very difficult for the average user (as well as technical nerds) to uninstall the program.
To compound problems further, many users have complained that MacKeeper has rendered their system completely unusable.
To put it bluntly, if you're going to take a gamble on MacKeeper, you'd better back up your system beforehand. Whether intentional or not, it seems that this program has damaged some crucial operating system files in the past. If you choose to use this software, it could damage your computer.
Is It Safe?
I'm pretty skeptical about how MacKeeper works in the background. It is closed source software, meaning that the general public doesn't have access to the source code. This means it's essentially impossible for respectable third-party organizations to run audits on this software. That sounds pretty bad already, but wait – it gets worse.
Many antivirus and antimalware programs (yes, Macs are susceptible to viruses and malware) label MacKeeper as "highly invasive malware." Sure, once in a while every antivirus and antimalware application is going to generate a false positive. But labeling MacKeeper as malware tends to be the rule rather than the exception.
As a security purist, I prefer to trust open source software over closed source software, because it can be peer-reviewed and audited so the general public knows exactly how the code works.
Even the most trusted brands in the computing industry have made some massive security mistakes. For instance, wouldn't you normally trust Apple, Microsoft, Google, or Yahoo?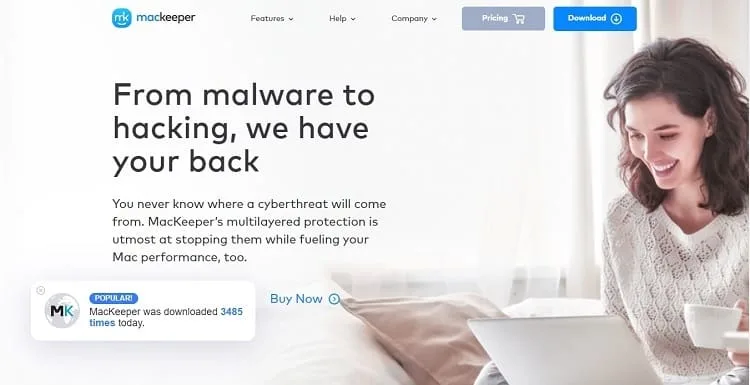 If you answered yes, perhaps your as good-natured (or as naive) as I am. As it turns out, the NSA coerced these organizations into participating in their PRISM program, which was brought into the public's view by Edward Snowden.
The NSA used all of these companies (software, digital services, cloud technologies, etc.) to wiretap, spy, and track individual users habits by storing their personal data in a governmental database.
To be honest, I don't know whether MacKeeper is part of any data collection scandal. That said, since it is a closed-source application, I can't say one way or the other, which makes me nervous. And because many types of the security software label it as dangerous makes me think it does more harm than good.
Apart from rendering your Mac computer unusable, I have my doubts about whether or not it collects personal data in the background. Again, this is just speculation, but I'd avoid these types of applications like the plague.
Acquisition Warning
I would also like to warn you about an acquisition. Apparently, the original creator and seller of Mackeeper (as stated previously) was Zeobit. However, be warned: Zeobit was acquired by Kromtech Alliance Corp in early 2013. What their plans may be for this awful piece of software are, I can only imagine.
It might be that they are trying to raise a dead and notoriously awful piece of software from the grave. If that's the case, they have their work cut out for them. However, I'd recommend staying away from any of their software, no matter what they may claim. Even with the change in ownership, this software isn't trustworthy.
Bad Business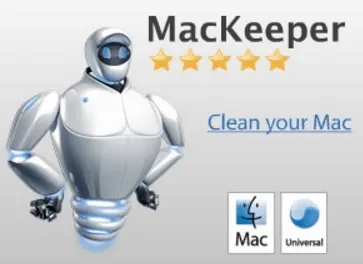 MacKeeper's owners have been known for engaging in some rather shady business practices. First of all, they have engaged in less than respectable popup advertising and shady digital marketing.
To make matters worse, it seems that MacKeeper has tried to boost their credibility with fake reviews. Though some review channels are trustworthy, much more are illegitimate.
So, even if you see positive reviews on their website, I wouldn't trust them. There have been too many complaints about damage to Mac devices to trust the reviews posted on their website. That in and of itself should raise more red flags. After all, would you want to trust and do business with a company that is blatantly lying to their website visitors and customers?
Final Thoughts
Without knowing how the software is coded (again, it's closed source), I can't make any genuine claim saying that this software doesn't have some marginal benefits. But if you're thinking about downloading it to speed up your Mac, I'd have to recommend steering clear of this software.
Let's pretend for even a second that all the negative reviews are flawed, wrong, or all outright lies (which isn't likely). Then why would security software raise red flags?
To be perfectly clear and blunt, I recommend staying away from this software at all costs. If your Mac is running slow, take it to a professional for optimization services. There's just too much at risk with this flawed program.
Recommended Reads