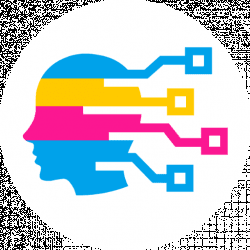 Latest posts by Digital Guyde Team
(see all)
iDrive is a United States firm based out of California, and they've been in business since 2007 as a child of Pro Softnet Corporation. They've really existed since the beginning of the movement to the cloud, and have competed with other brand name services like Dropbox and Carbonite.
They are clearly one of the leaders in the industry, and I think they provide a lot of value for what you get with their service's features and storage capacity. It's not all sunshine and roses, though, because they are a US-based firm, giving many people qualms about data breaches in light of the NSA's wiretapping scandal. But we'll dig into the security features of their service later, and instead start with their pricing options.
iDrive Pricing Levels
iDrive, like many other cloud storage providers, offers a limited free account. Their free service allows up to 5GB of free storage as well as syncing features. However, their paid versions offer a lot of value by providing more storage space for the same price. In fact, some providers – such as Dropbox – only offer 200GB for about the same price. But for an entire terabyte of cloud storage space, it only costs $52.12 per year ($4.34 per month).
And they even have a business plan that has more features, which starts at 250GB for $74.62 per year. On the whole, they are very competitive with other cloud storage services, and they are cheaper than most for the amount of storage space you get. If you want to test drive their service, I highly recommend taking advantage of the free plan – which will work in the long term if you only want to store and sync small files like text documents and music.
iDrive Security Features
iDrive does encrypt data as it is in transit through the public Internet. Then, once the user data has reached the edge of their network, they encrypt it yet again for storage. The algorithm they use is AES-256-bit encryption, which is actually pretty standard and common among cloud storage and syncing providers. However, even though your data is encrypted, it doesn't necessarily mean it's 100% secure.
iDrive claims that user keys aren't stored anywhere on their servers, but they didn't necessarily claim that they don't have access to them. Though they may be user-defined, I'm still not 100% certain that they are a true zero-knowledge service. While their encryption makes it impossible for a hacker to intercept and read your data as it is in transit to their servers, your data could ultimately become decrypted.
Data breaches, though not entirely common, have happened in the past, though Dropbox has probably made the most headlines regarding lost user data (oops!). But consider this: if a disgruntled or dishonest network engineer or member of the I.T. staff wanted to, they might be able to decrypt customer information and steal data.
I know it sounds like a bit of a long shot, like something that's so infinitesimally small that we shouldn't worry about it. Au contraire – that defeats the whole purpose of security. The whole point of security is to make it impossible for breaches to happen. You might now be thinking that you run the same risk with any other cloud storage service. But that's not quite true.
"You see, the absolute strongest security in the cloud storage industry is provided by what's known as zero-knowledge."
A zero-knowledge provider doesn't manage encryption keys. Instead, the users manage their own encryption keys, meaning that the data is first encrypted on their local machine and then sent to the storage servers. And the data with a zero-knowledge provider's service is never decrypted until it is once again downloaded to the user's workstation.
That way, even employees wouldn't be able to decrypt the data since they don't have the encryption key. Even better, if the NSA stole data from a zero-knowledge provider, there's nothing they could do to decrypt the data.
However, even though iDrive may not be a true zero-knowledge provider, they do take necessary precautions to encrypt user data which provides a fair degree of security.
Core Features
Though iDrive is technically a cloud storage provider, they are a bit of an oddball within the online storage industry. Some providers try to cover all of their bases by adding syncing, storage, and backup features all on the same platform. However, iDrive focuses their service on backups.
OS Compatibility: Firstly, understand that they provide the ability to back up a wide array of operating systems including PCs, Macs, iOS devices, and Android devices with a single user account. They do allow unlimited backups (the only limitation is storage), and they can even backup mapped drives.
Social Integrations: Also, they include sharing features that allow a user to share their data with others via social media, Facebook, Twitter, and email. One of the tools within the interface will generate a unique download link, and that link can be easily shared anywhere on the Internet.
Allows Physical Backups: Furthermore, they accommodate users who have qualms about not having a physical backup. In less than a week, they can ship a hard copy of your backup data (up to 3 terabytes), so you don't have to wait to download such an enormous file. They also keep copies of your data with a file versioning system, so you won't lose any data unless you run through the "Archive Cleanup" process. This is a great tool for people who are error prone to ensure they don't accidentally wipe out their crucial backup files.
Synchronization Capability: And, of course, what backup system would be complete without synchronization features? iDrive allows you to select which devices you want to sync data with, so you never have to copy a file to another system using archaic methods such as CDs, DVDs, flash drives, or other storage mediums.
Social Media Backup: And I found it interesting that they provide ways to backup your Facebook and Instagram accounts – which is something atypical of most other providers. It doesn't back up your posts and comments, but it does backup all of the photos and videos that you've uploaded; which, to be honest, is the heart and soul of your social media account.
Restore Functionality: Lastly, they have some pretty cool restore features. You can search through your backups to find individual files either by using the desktop software or the web client (which is great if you need to backup files to a fresh system). And you can even restore files that you've deleted and moved to the trash within a sliding 30-day window.
Final Thoughts on iDrive
Overall, iDrive is a fantastic backup solution that provides faster speeds (though fewer customizable backup options) than competitors like SpiderOak. If you're looking for a comparable alternative to iDrive, you might want to consider either SpiderOak or Carbonite (see my comparison to iDrive here). At any rate, I was very pleased with iDrive's features, as well as the length of time that they keep redundant copies of files – even if they've been deleted.
This feature is invaluable because I've been in a situation before where I accidentally deleted some Microsoft Word files I needed for university. In the end, I had to buy expensive data recovery software to read the individual bits off of my hard drive. All of this could have been avoided if I'd used cloud storage and data backup solution.
I think most people have been in a similar situation at one time or another during the course of their lives, and it's quite a terrifying moment. They say that you should never make the same mistake twice, so it's a great idea to avoid that terrible situation altogether by backing your data up in the cloud. Lastly, it also offers a convenient way to transfer and synchronize file among your friends, family, and devices without having to spend inordinate amounts of time copying everything manually with a flash drive.
Bottom Line: iDrive is well worth the money and among the better options out there. Check out this link for the latest pricing deals.